The Toyota Hiace in 2020 was, by a pretty sizeable margin, the year's most-followed automotive arrival.
That Toyota saw it fit for the Philippines to be the first market in the world to get a taste of the latest-generation van says a lot, and the interest the Hiace garnered upon its arrival shows the company made the right call.
ALSO READ:
8 Of the most fuel-efficient motorcycles in PH
Quick guide: How to apply for a number coding scheme exemption
But something was missing at launch: Where was the Super Grandia?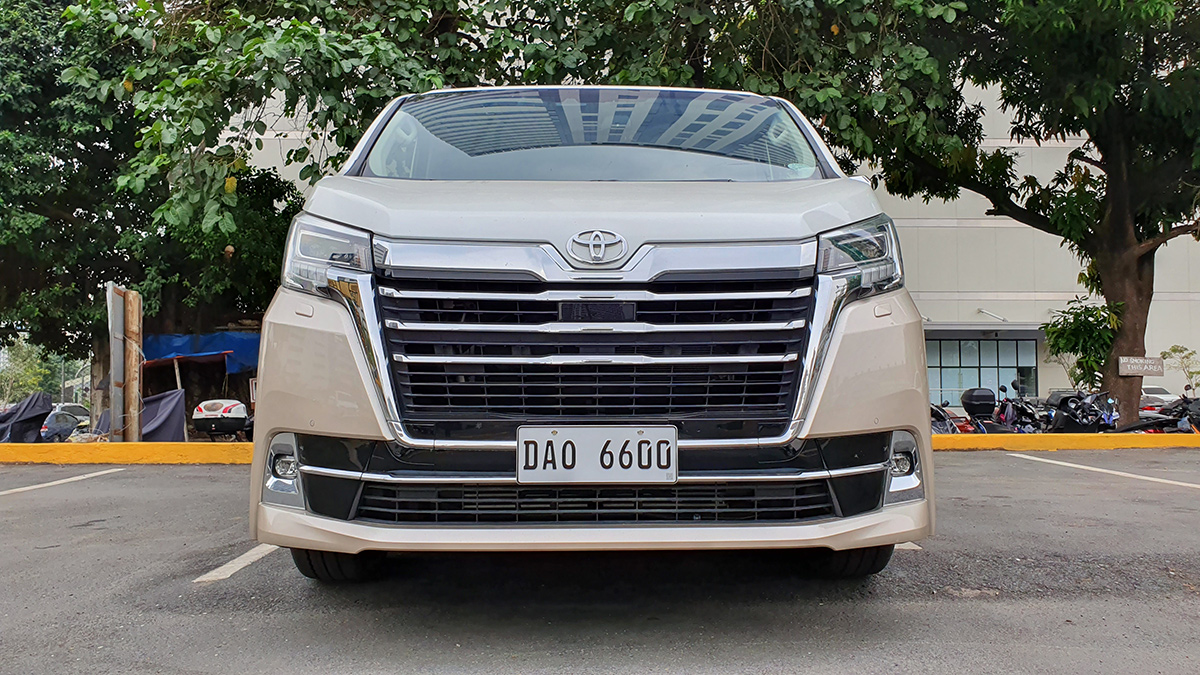 ADVERTISEMENT - CONTINUE READING BELOW ↓
Well, it didn't take long for us to find out. A short while following the Hiace's local availability, images of a premium version in Australia dubbed the 'Luxury Granvia' surfaced online—the same model, but with a cabin more akin to that of a premium coaster than a passenger van. Think of a stock version of Atoy Llave's Manila-proofing antics.
This is what ended up arriving in the Philippines months later, and this is what we have here with us today. So, is the Toyota Hiace Super Grandia Elite as super as advertised?
Styling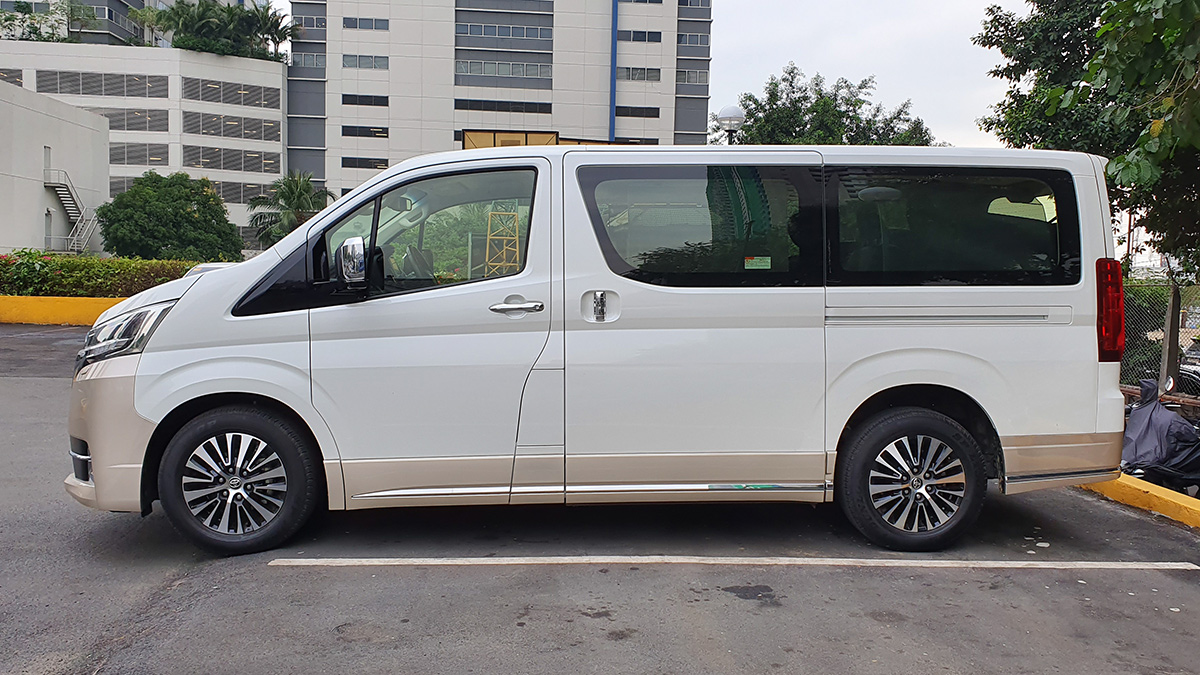 ADVERTISEMENT - CONTINUE READING BELOW ↓
Recommended Videos
The previous-generation Super Grandia was fine and all, but you really had to slide the doors open and have a peek at its insides to tell it apart from the regular Hiace. That's not the case with the all-new model.
Approach the vehicle and you'll see a considerable number of exterior treatments you won't find on variants like the GL Grandia or the GL Grandia Tourer. Chief among these is a classy chrome grille with trim that extends into the headlights, and makes its way down all the way toward the lower fascia. This gives the Hiace's front end a more unified overall look.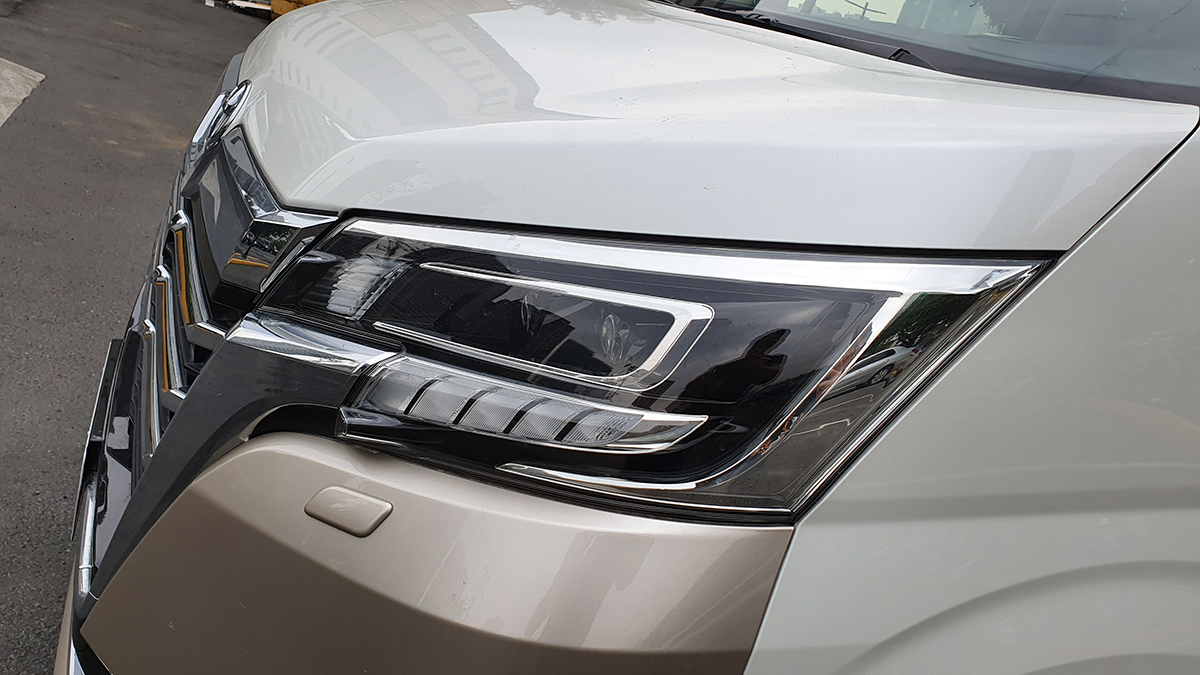 ADVERTISEMENT - CONTINUE READING BELOW ↓
Look down low and you'll see that the Super Grandia runs on much snazzier-looking multi-spoke alloys. Elsewhere, the rear gets much bolder LED taillights, and the side mirrors are encased in chrome, too. There's really no mistaking this for the regular Hiace.
Interior
You can get the Super Grandia Elite with either fabric or leather seats. The latter spec, which we have here, costs a considerable amount more at P2,875,000, but what you get is arguably the most lavish van interior you can find among Asian offerings in the segment.
ADVERTISEMENT - CONTINUE READING BELOW ↓
The first thing I notice upon opening the doors is the entry step and the grab bar conveniently installed by the sliding door. It's much appreciated, as my elderly passengers would otherwise have had a difficult time during ingress and egress.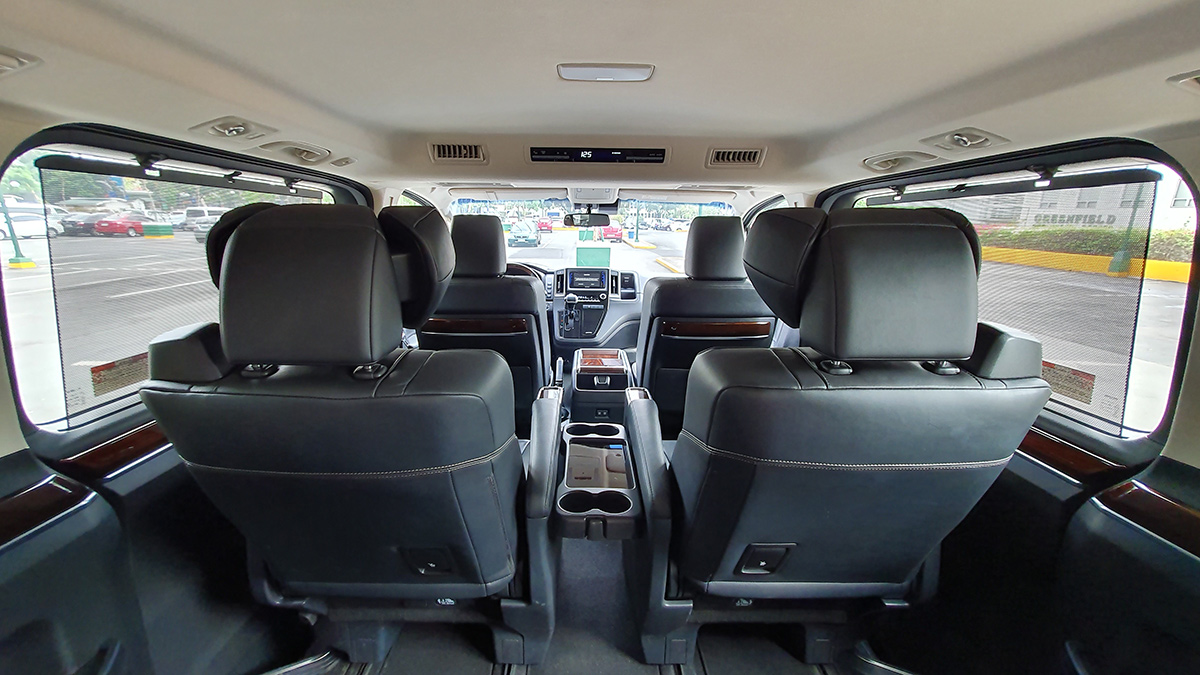 The van is big, but ultimately, how spacious the vehicle is depends entirely on your number of passengers and how you configure your seats. The second- and third-row captain's chairs offer some nice flexibility in terms of legroom, as the former can easily slide forward or back with the pull of a lever. There's also a convenient drop-down surface with cupholders in between for small meals on the go or simply placing your gadgets.
ADVERTISEMENT - CONTINUE READING BELOW ↓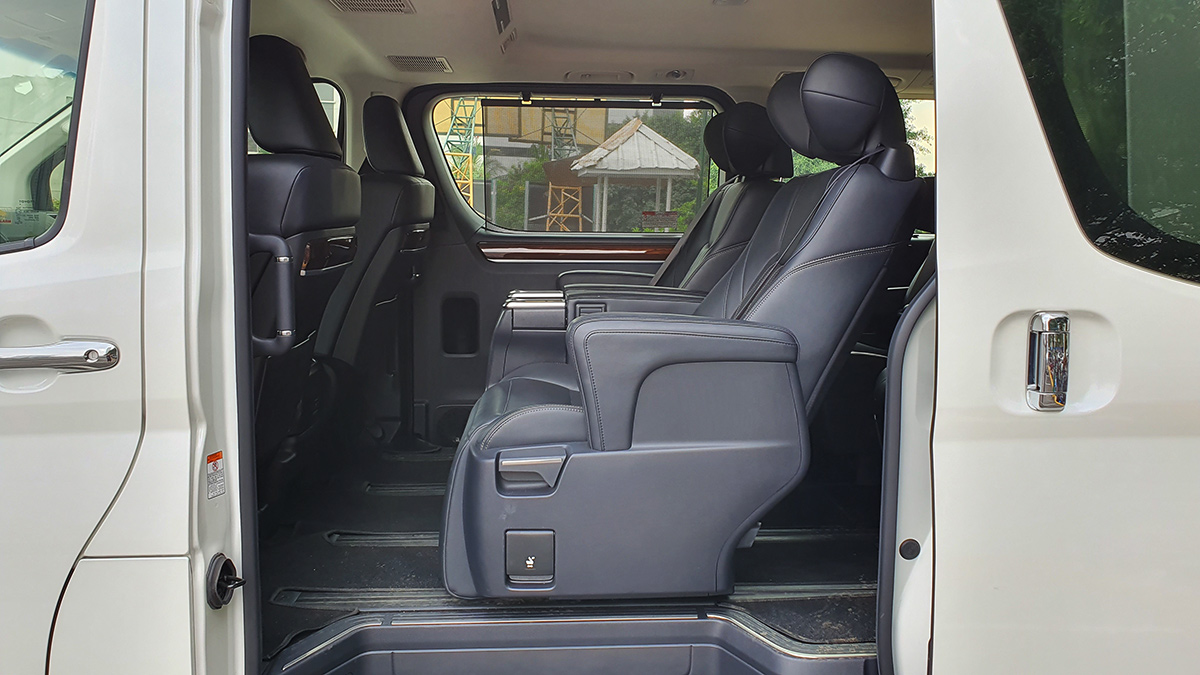 As for the rearmost part of the van, it's nice to have, but not the section you really want to be in. Toyota lists the capacity of the Grandia Elite at 10 passengers, with four sitting at the very back. Honestly, though, I can't imagine four fully-grown adults spending time there comfortably for long periods.
ADVERTISEMENT - CONTINUE READING BELOW ↓
The last row also lacks versatility, as the seats still fold away upwards and towards the sides, instead of a more intuitive and convenient manner. This is also a setup that doesn't allow the cargo area, when you choose to use it as such, to be maximized, especially for taller items.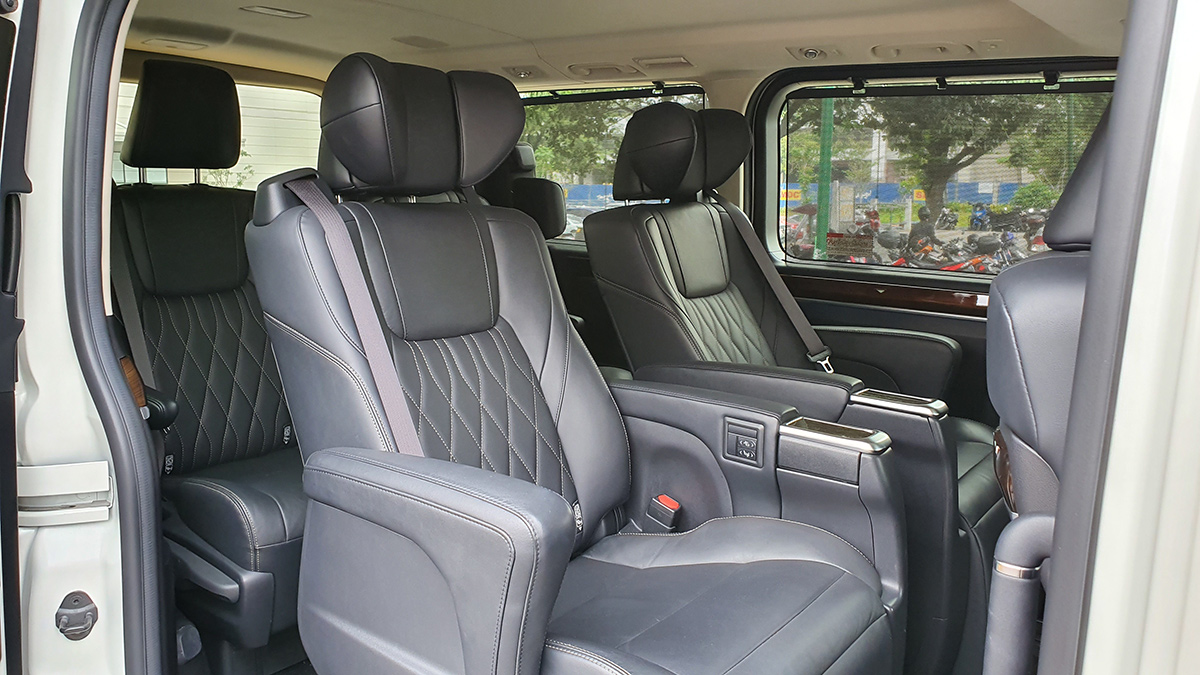 ADVERTISEMENT - CONTINUE READING BELOW ↓
The seats themselves feel great. All four captain's chairs feel plush, and offer a good amount of support and decent space. That said, I'd really rather be in the second row because of the butterfly headrests, which are a godsend when you're trying to fall asleep while riding on less-than-stellar surfaces.
Other things worth noting? The faux-wood trim is decent, there's a good amount of A/C vents and USB charging ports to go around, and you get some nice interior lighting and pull-up blinds for all four passenger windows. Another gripe, though, is that some of the controls up front aren't on a par with the overall cabin quality, but the Hiace Super Grandia Elite is still without a doubt one of the nicest interior experiences I've had in a van.
Engine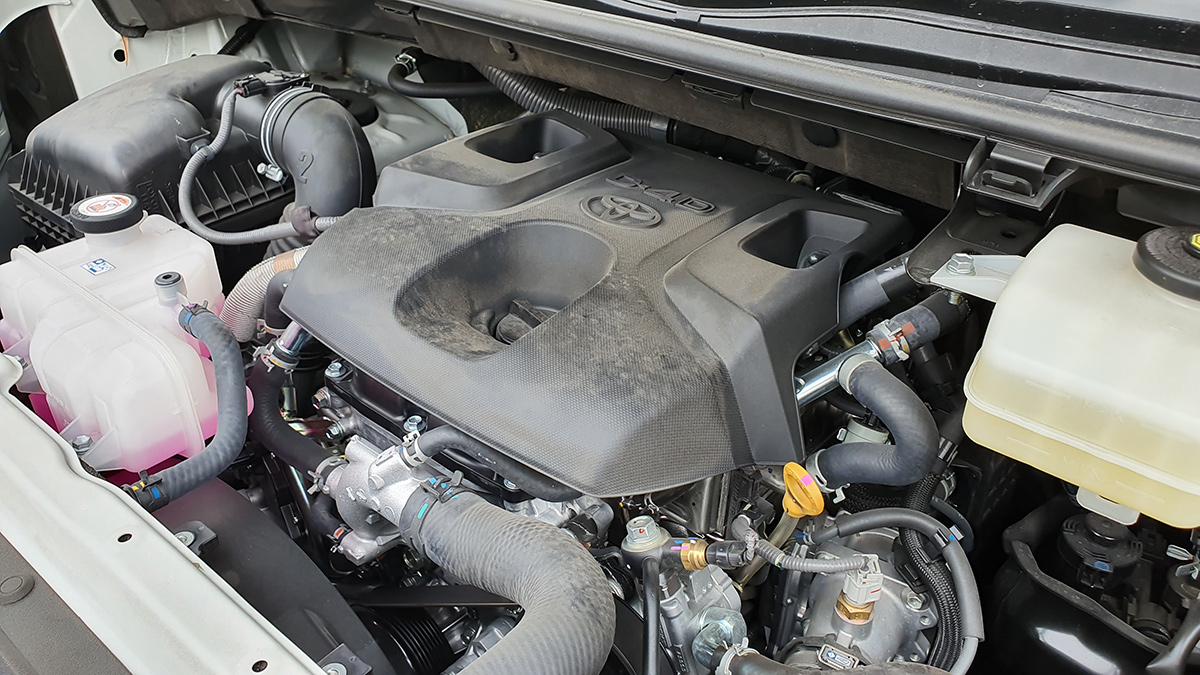 ADVERTISEMENT - CONTINUE READING BELOW ↓
You get one engine option here: a 2.8-liter DOHC turbodiesel four-cylinder engine that makes 174hp at 3,400rpm and 450Nm at 1,600-2,400rpm—same as what the current-generation Fortuner puts out—mated to a smooth-shifting six-speed automatic transmission.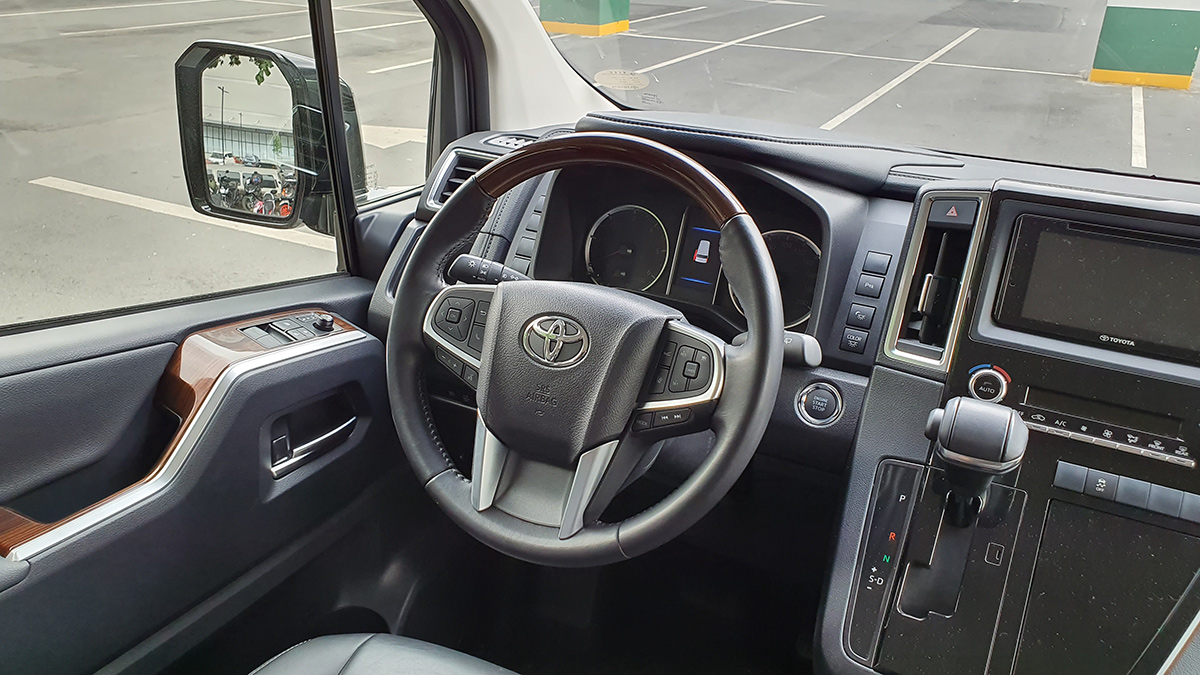 Over a few days of dropping by the mall and delivering gifts with three to four people on board, we managed a little over 5km/L. I expected better, but to be fair, we did spend plenty of time idling, so a drive out on the highway might be necessary for a more accurate reading. Throttle response is good, and it's nice how early the power feels available, making overtaking, climbing inclines, and getting ahead on the highway a real cinch. Diesel power for the win.
ADVERTISEMENT - CONTINUE READING BELOW ↓
Driving impressions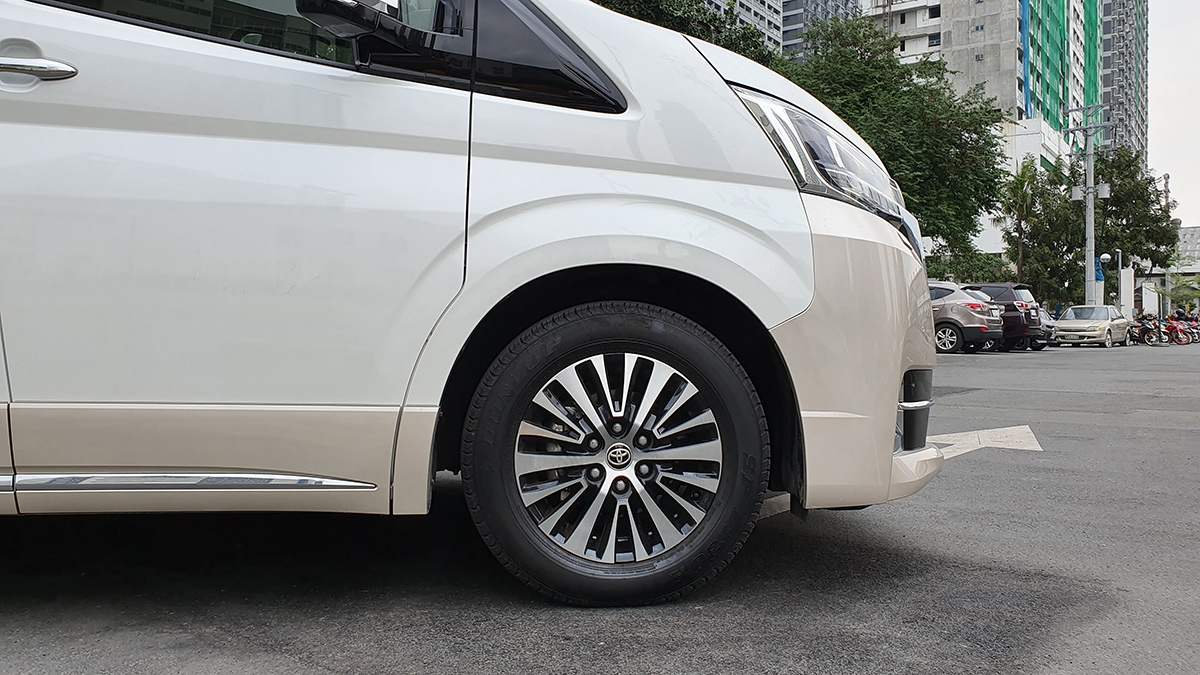 At 5,300mm long, 1,970mm wide and 1,990mm tall, the Super Grandia Elite is a smidge larger than the regular Toyota Hiace. Impressively, it handles and feels more modest in size, with a good balance of lightness and feedback when you're driving it—the latter is kind of something you need to keep in mind when you're maneuvering through tight spaces.
ADVERTISEMENT - CONTINUE READING BELOW ↓
Visibility is also good all around thanks to large windows and side mirrors, but remember: This van comes with an actual hood now.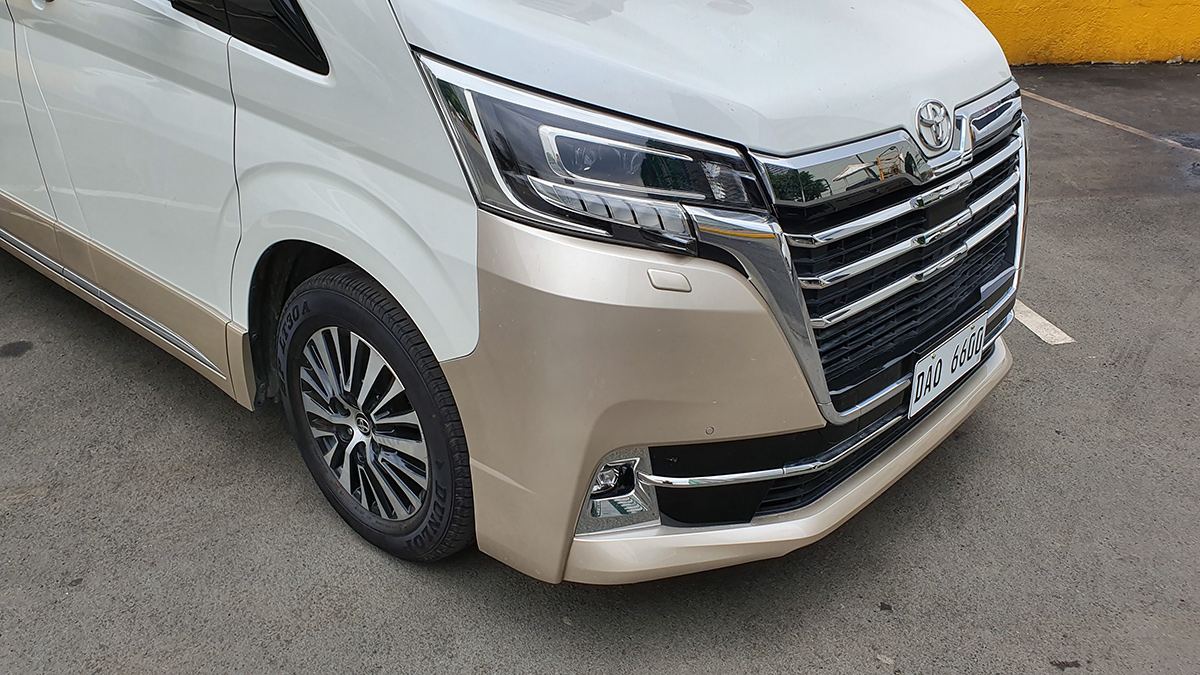 The ride on the MacPherson struts and four-link coil springs front and rear, respectively, is decent, though the vehicle does tend to wallow about over rougher patches of EDSA and C5. Still, the van does a suitable job of muffling more minor road imperfections, and NVH levels are good overall.
ADVERTISEMENT - CONTINUE READING BELOW ↓
Extra features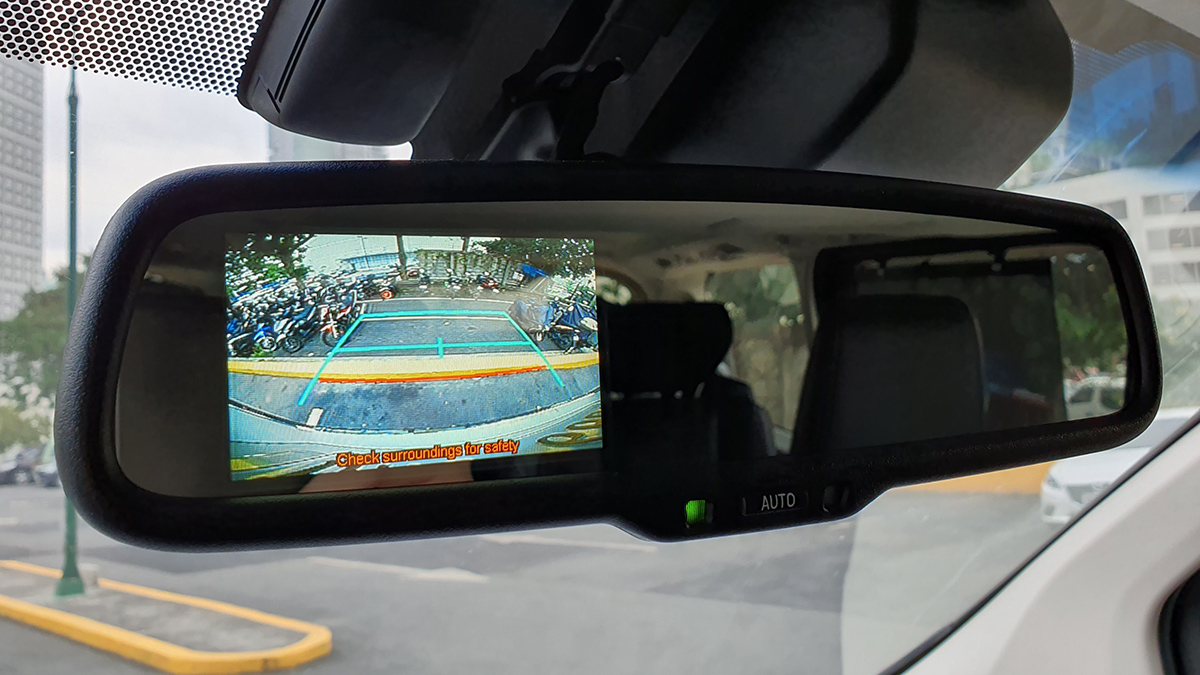 I'm not usually a fan of rearview cameras that feed into the rearview mirror—I  almost always find it distracting. In the Super Grandia Elite's case, however, the viewing angle is wide and the image is crisper than what I've experienced in the past, so this wasn't really an issue.
ADVERTISEMENT - CONTINUE READING BELOW ↓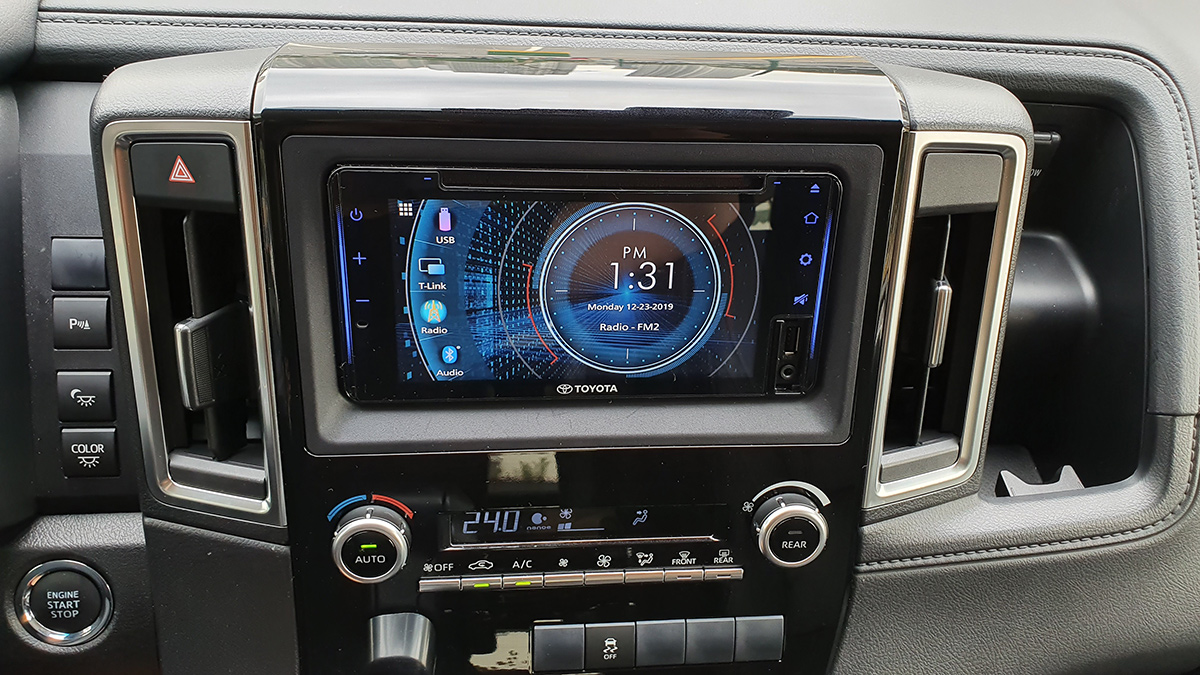 Still not a fan of Toyota's stock 6.8-inch touchscreen infotainment system. The interface isn't intuitive, and navigating it does take a little work. Also, still no Android Auto or Apple CarPlay compatibility. What I am happy to report is that the six-speaker sound setup sounds relatively good (though other markets, like Australia, get a nicer 12-speaker system).
ADVERTISEMENT - CONTINUE READING BELOW ↓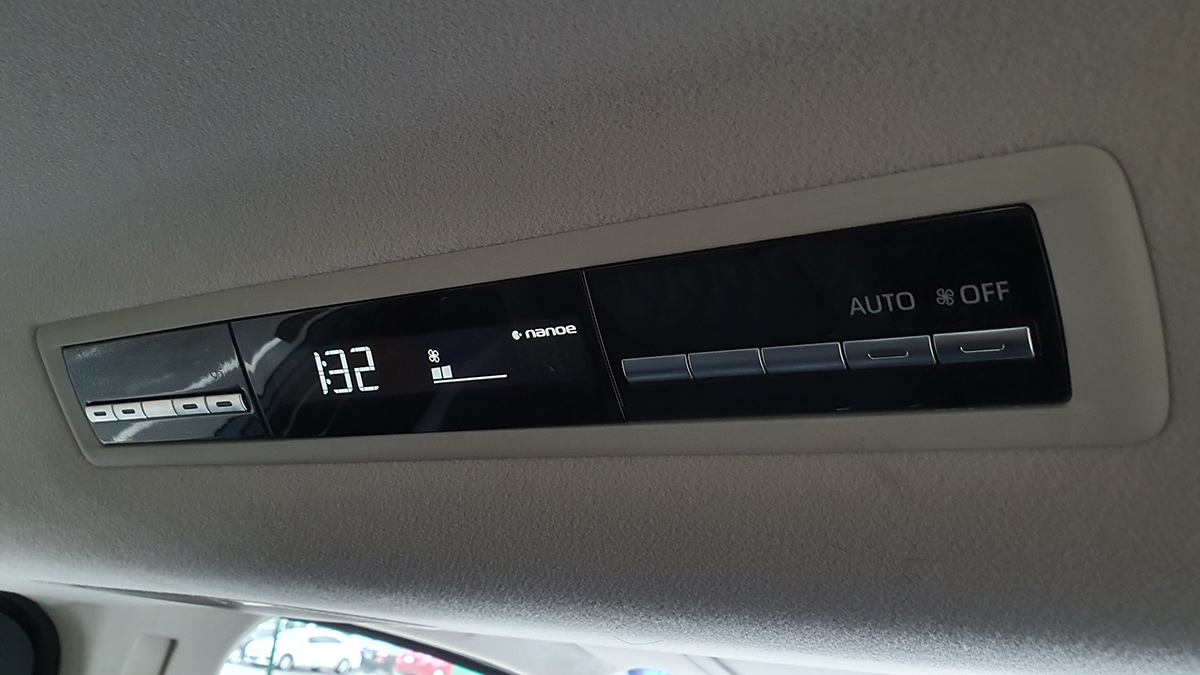 The rear A/C features a large digital control strip accessible to second-row passengers, and the system does a decent job of keeping things cool. The automatic doors can be opened and closed via a pull of the door handle, the push of a button near the steering wheel, or via the keyfob.
ADVERTISEMENT - CONTINUE READING BELOW ↓
What the package sorely lacks is an automated tailgate, as pulling it down can be a real chore—and even more so for shorter passengers.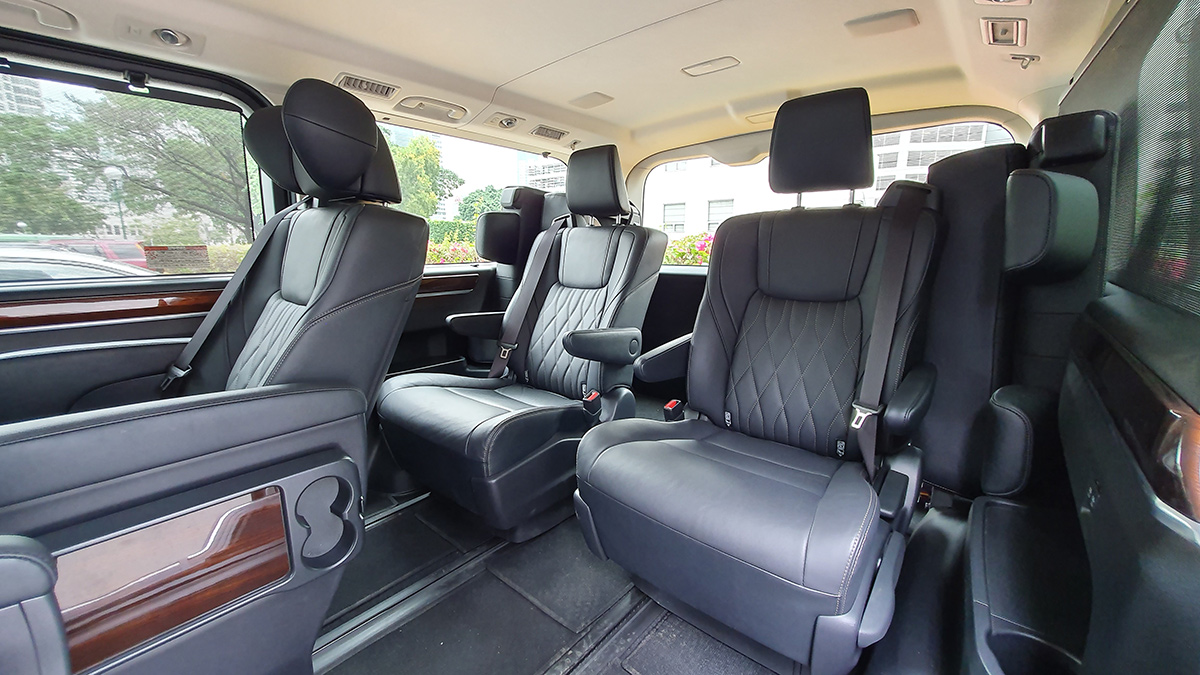 Passengers making their way into the second and third rows will also have an easy time thanks to seats that slide and fold forward with the pull of a lever. Automated headlights and push-button start are included, and the van comes with the Toyota Safety Sense package, vehicle stability control, hill-start assist, and a total of nine SRS airbags.
ADVERTISEMENT - CONTINUE READING BELOW ↓
Verdict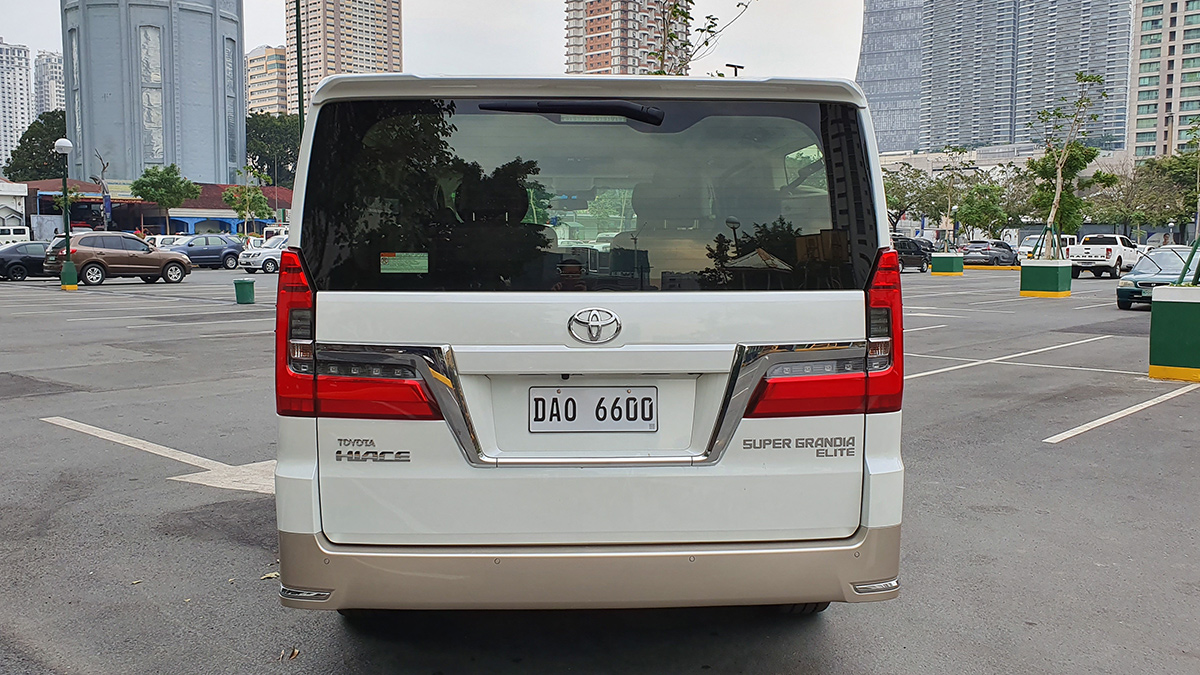 With a P2,875,000 price tag, this thing ain't cheap. It does come with a great diesel drive, a very classy interior, and a fair amount of niceties that'll no doubt help justify the price, but if captain's chairs are all you're after, you might want to look into the fabric or non-Elite version that costs a considerable amount less.
ADVERTISEMENT - CONTINUE READING BELOW ↓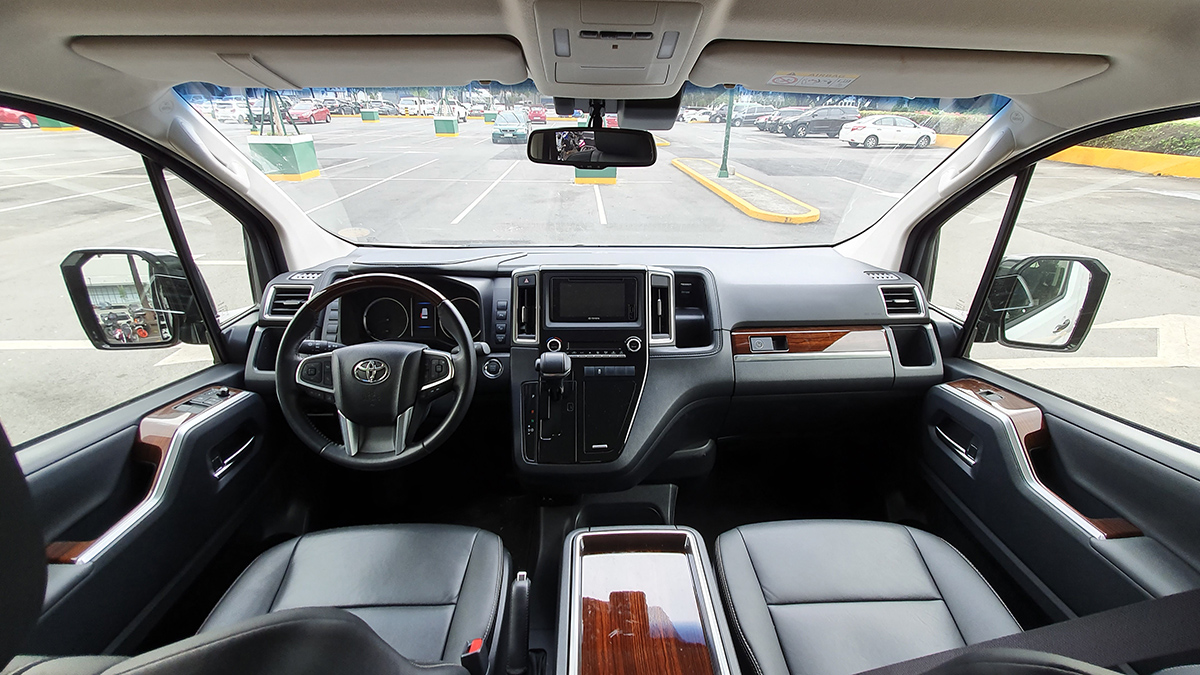 That said, the Toyota Hiace Super Grandia Elite is as close as you'll get to a luxury passenger van from a mass-market manufacturer, without splurging on a P3.7-million Toyota Alphard or turning to Atoy Llave for help. All my passengers loved the interior vibe—probably more than I did, considering I spent most of the time behind the wheel. Shame.
ADVERTISEMENT - CONTINUE READING BELOW ↓
SPECS: 2020 Toyota Hiace Super Grandia Elite 2.8 AT
Price: P3,113,000
Engine: 2.8-liter DOHC turbodiesel
Power: 174hp @ 3,400rpm
Torque: 450Nm @ 1,600-2,400rpm
Transmission: 6-speed automatic
Drive layout: RWD
Seating: 10
Score: 18/20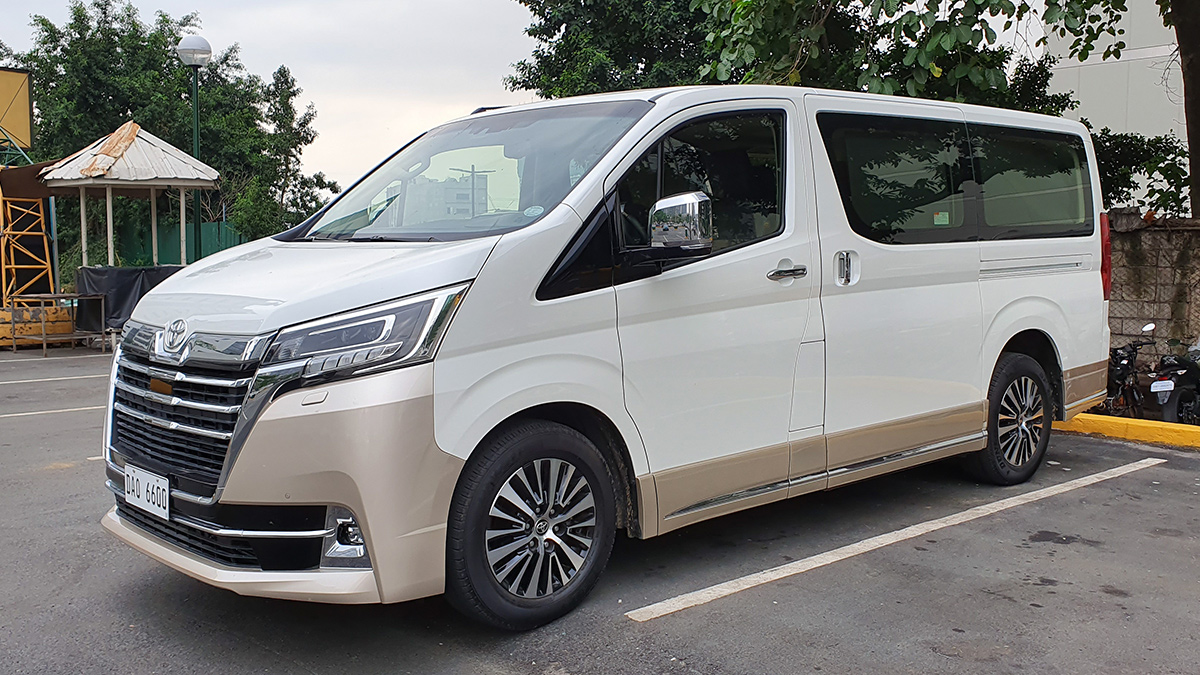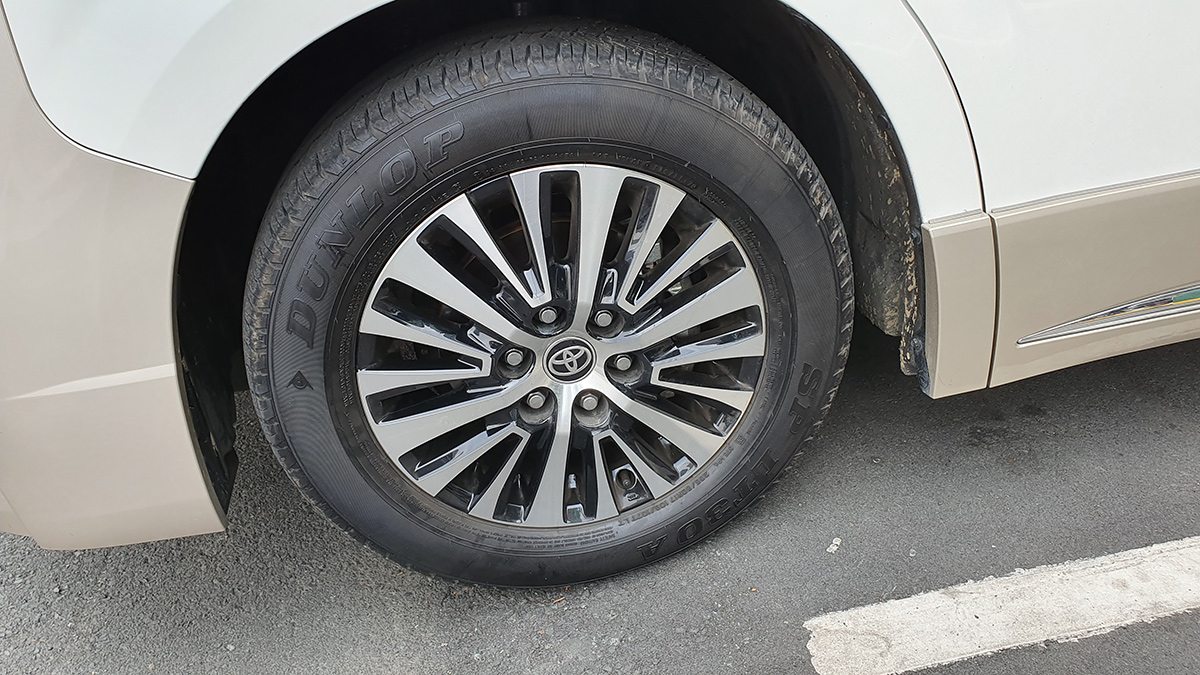 ADVERTISEMENT - CONTINUE READING BELOW ↓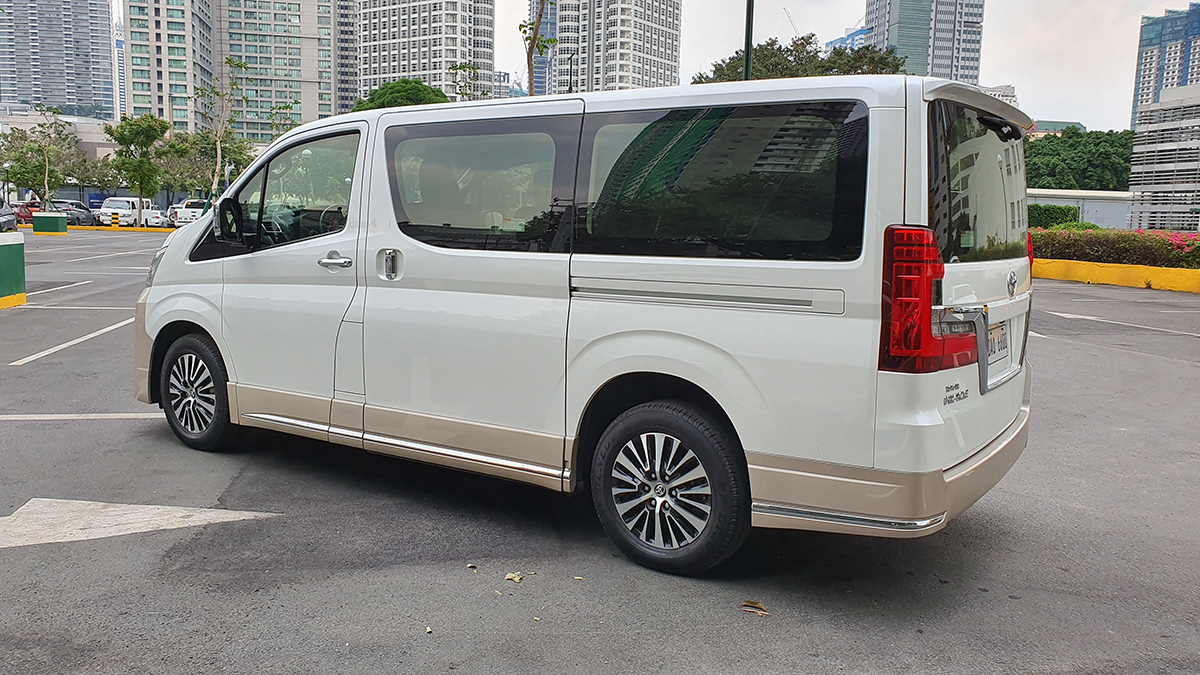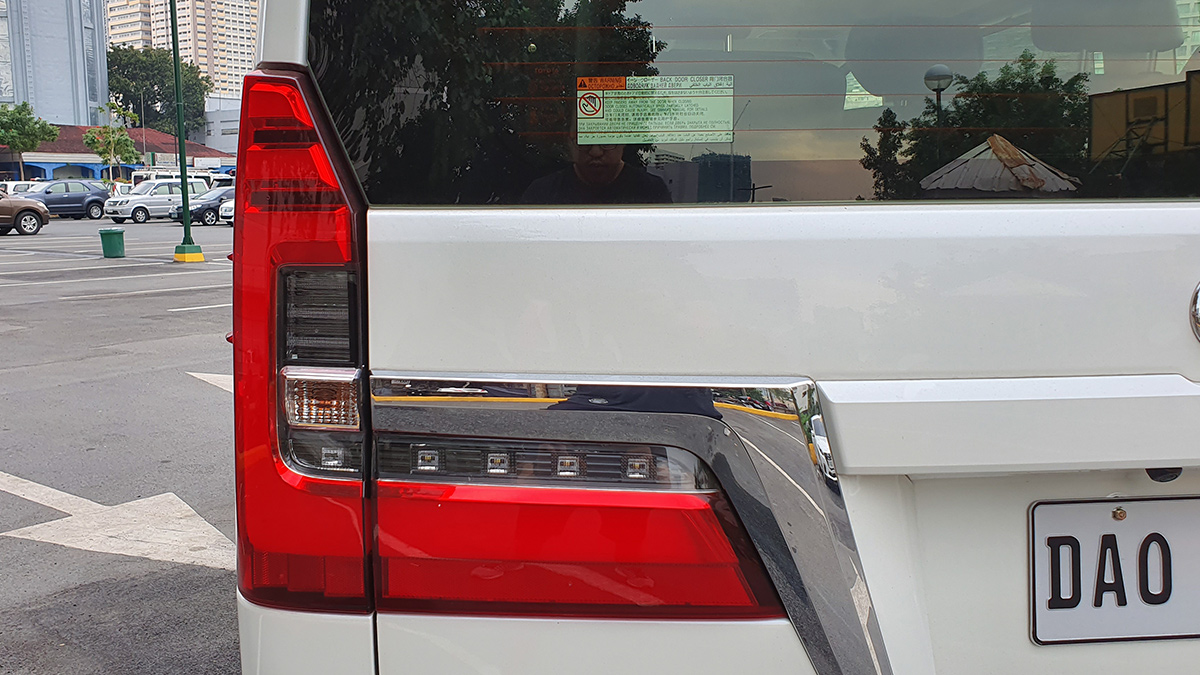 ADVERTISEMENT - CONTINUE READING BELOW ↓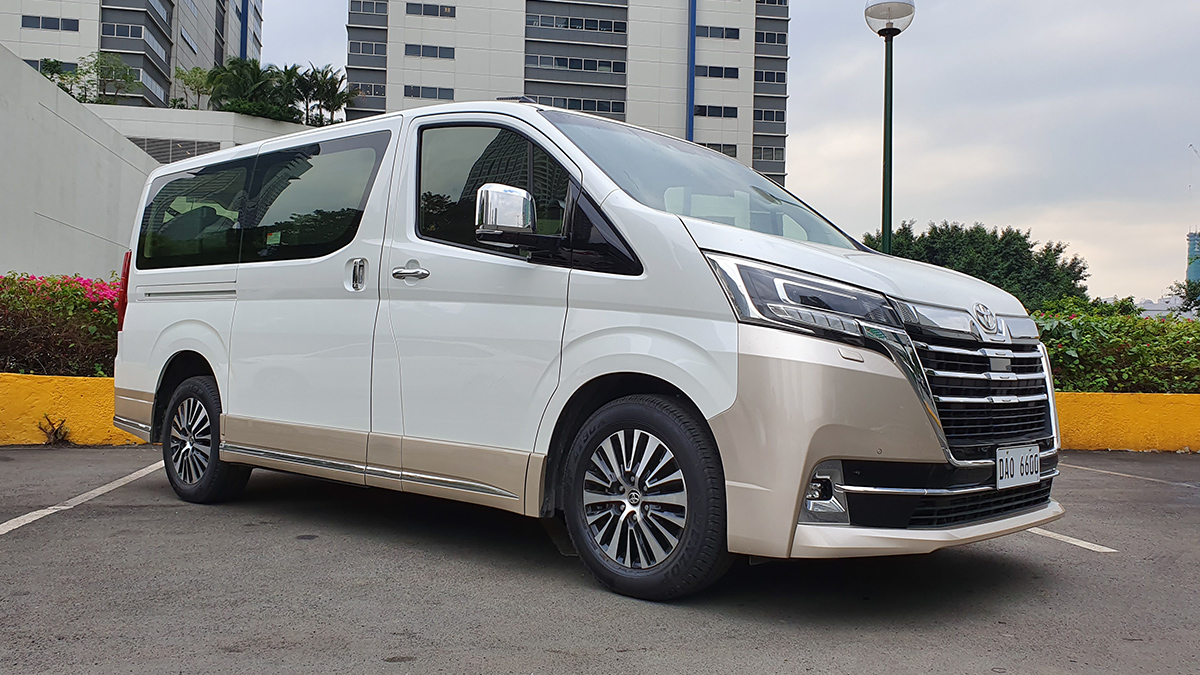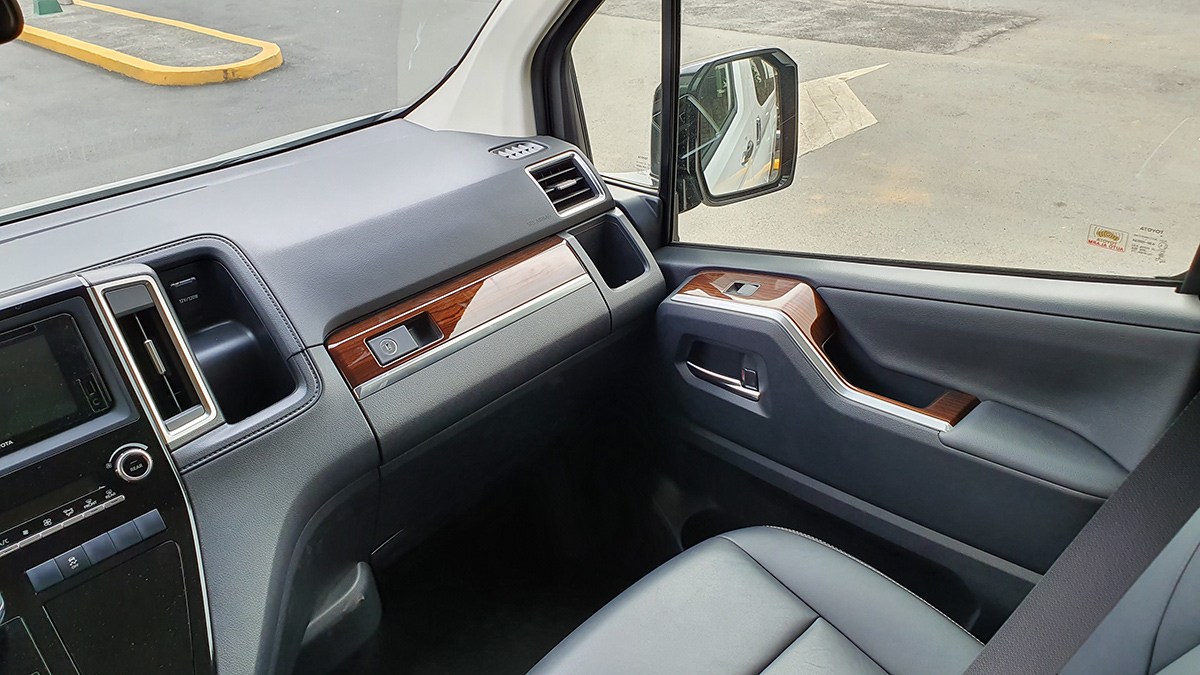 ADVERTISEMENT - CONTINUE READING BELOW ↓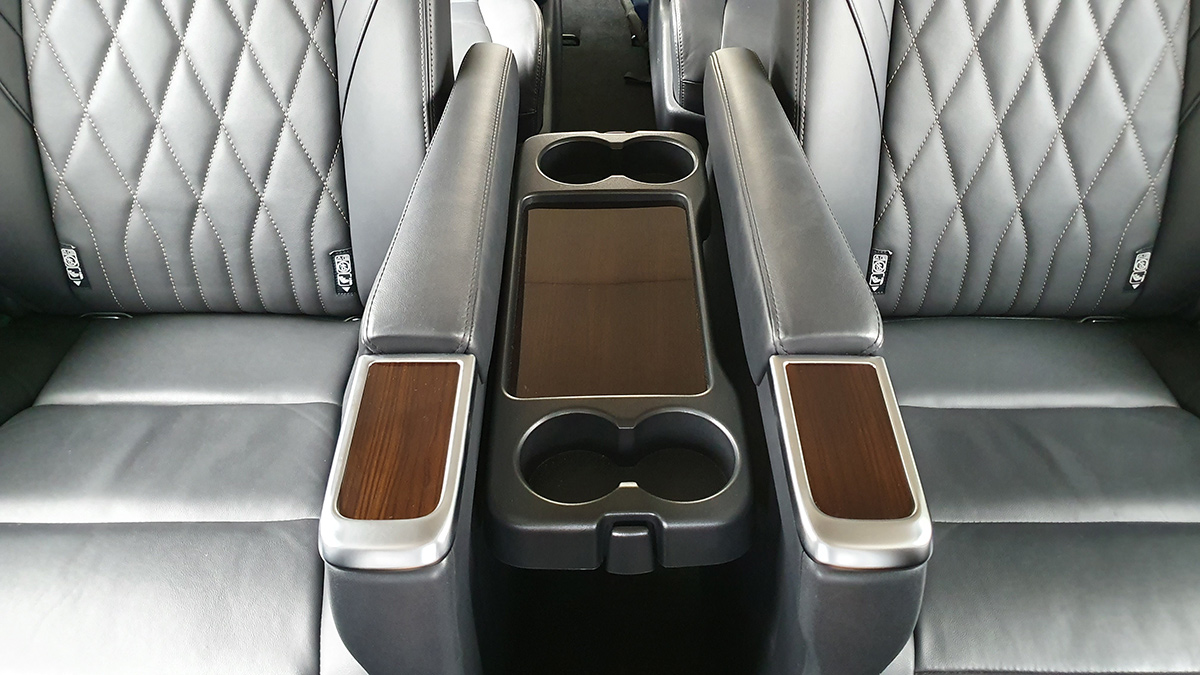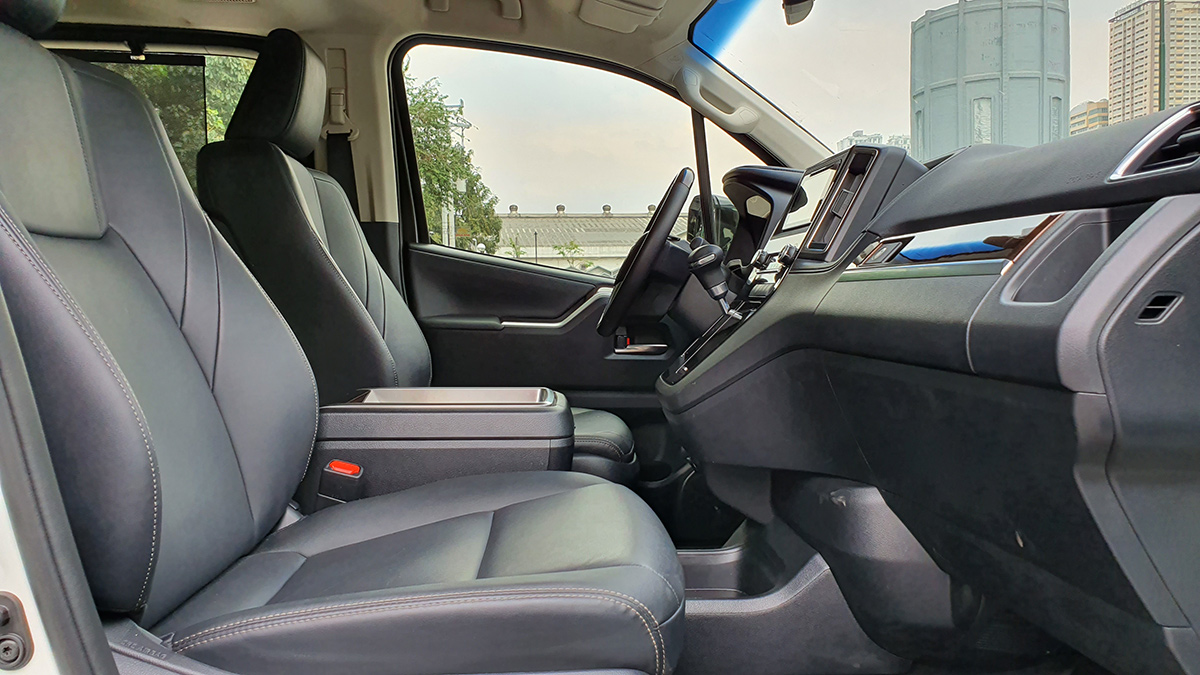 ADVERTISEMENT - CONTINUE READING BELOW ↓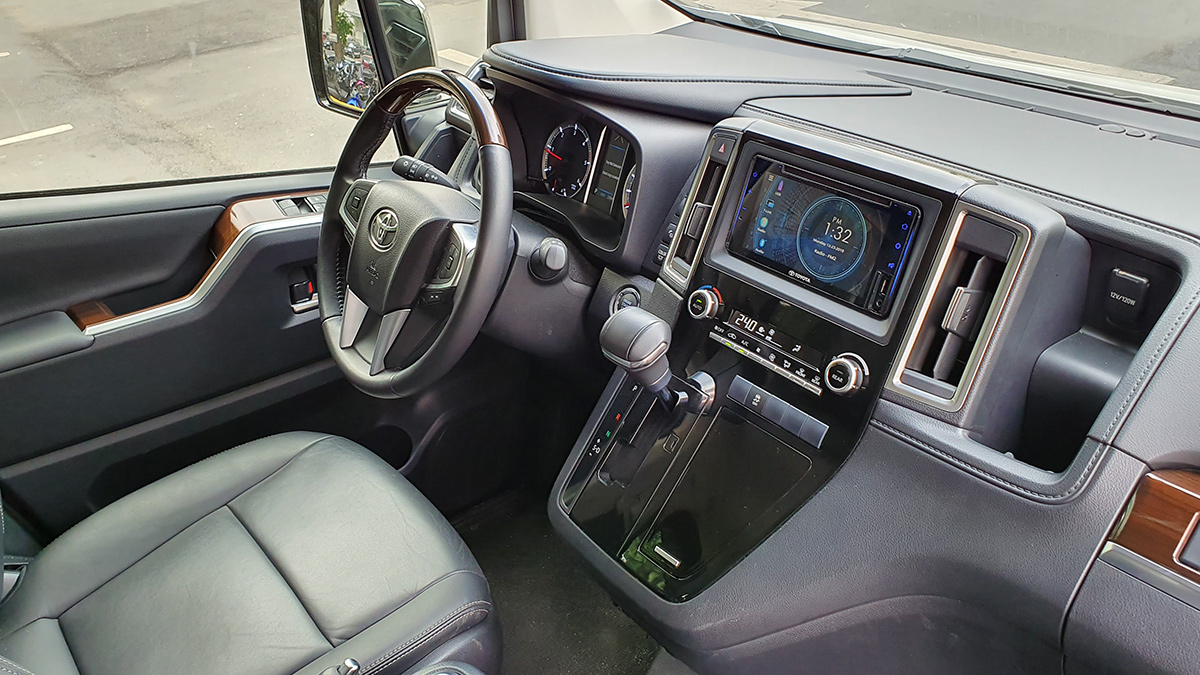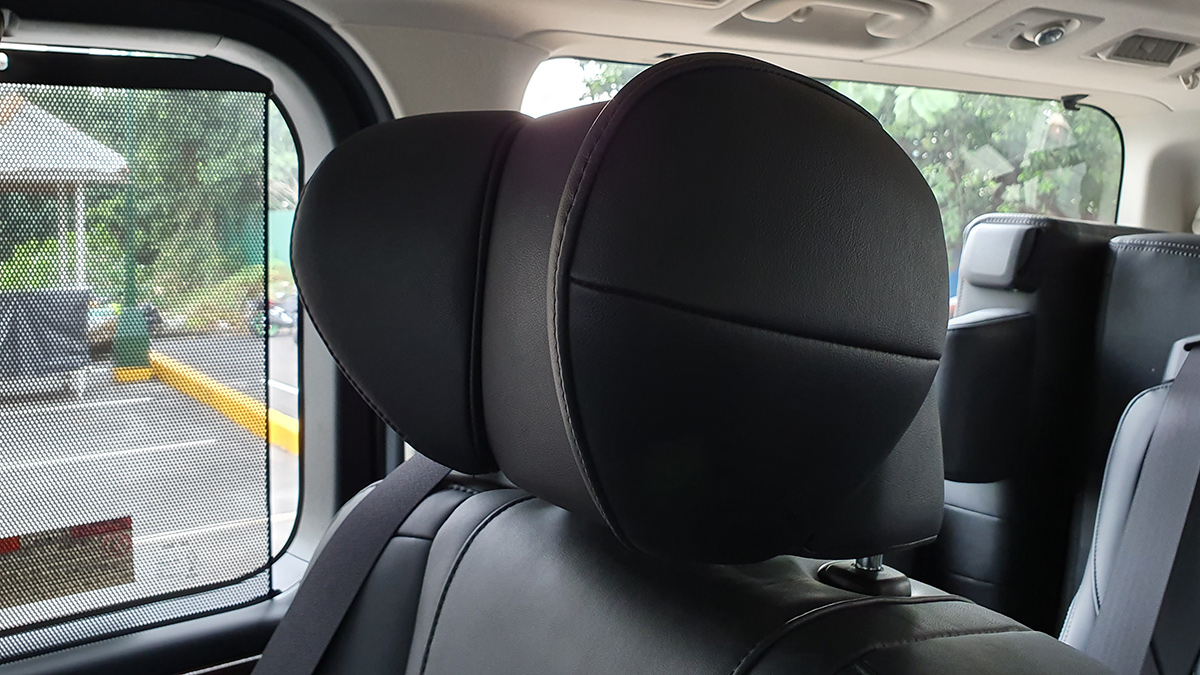 ADVERTISEMENT - CONTINUE READING BELOW ↓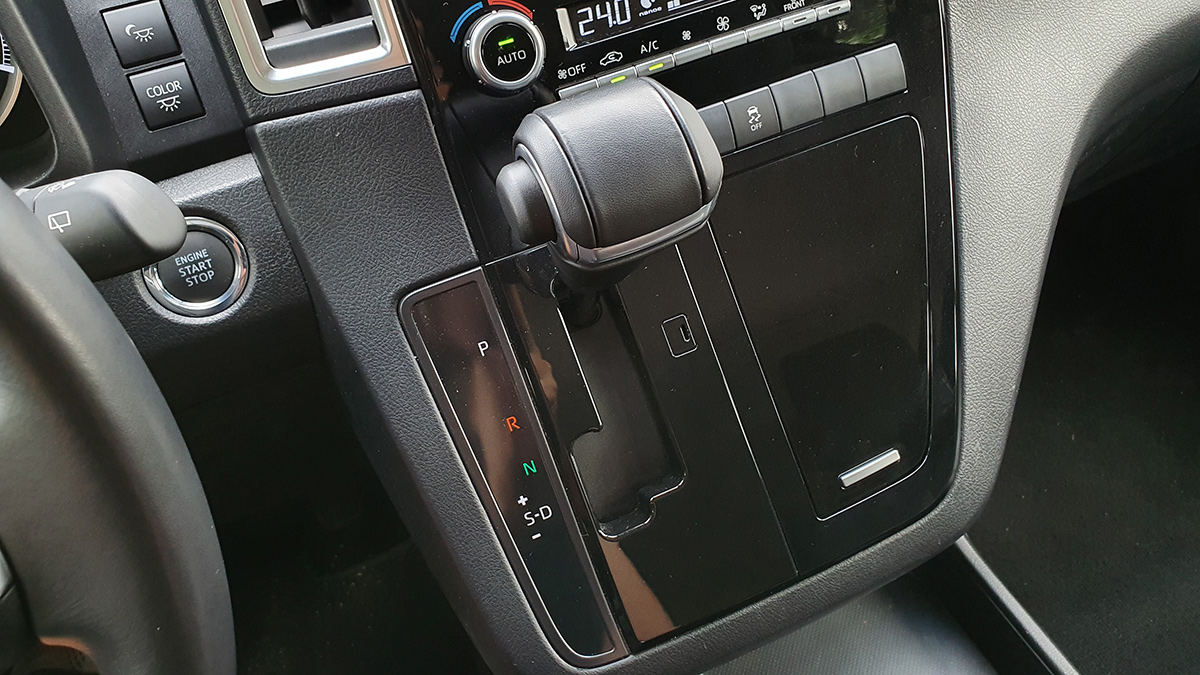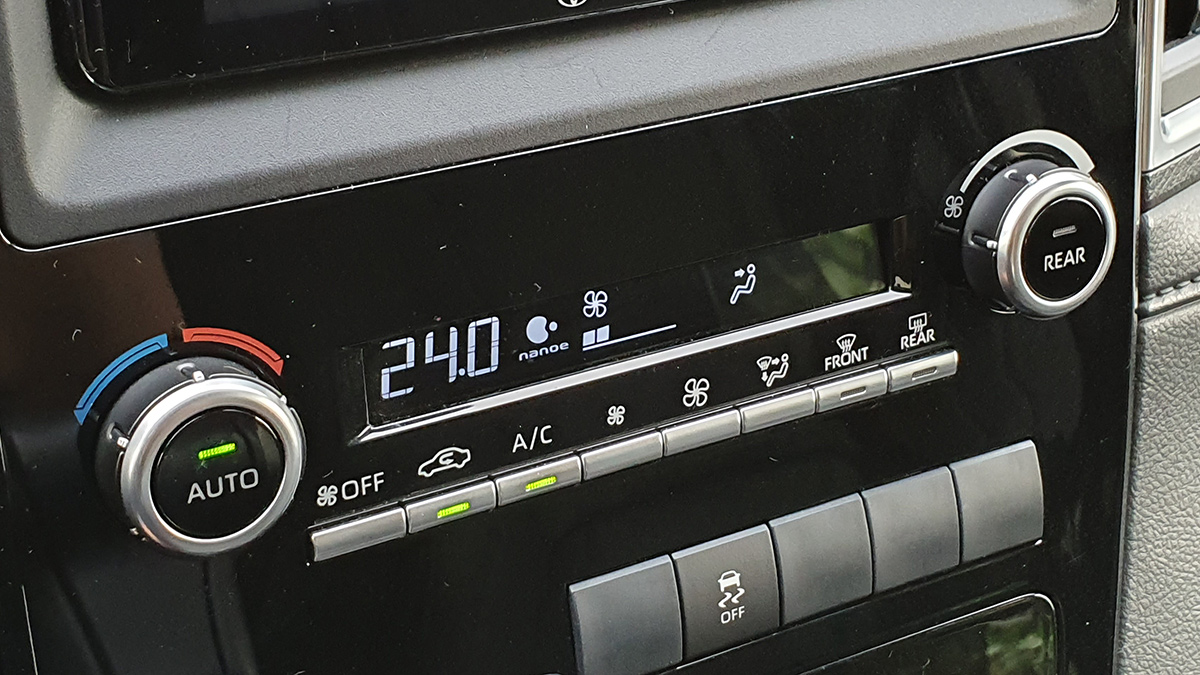 ADVERTISEMENT - CONTINUE READING BELOW ↓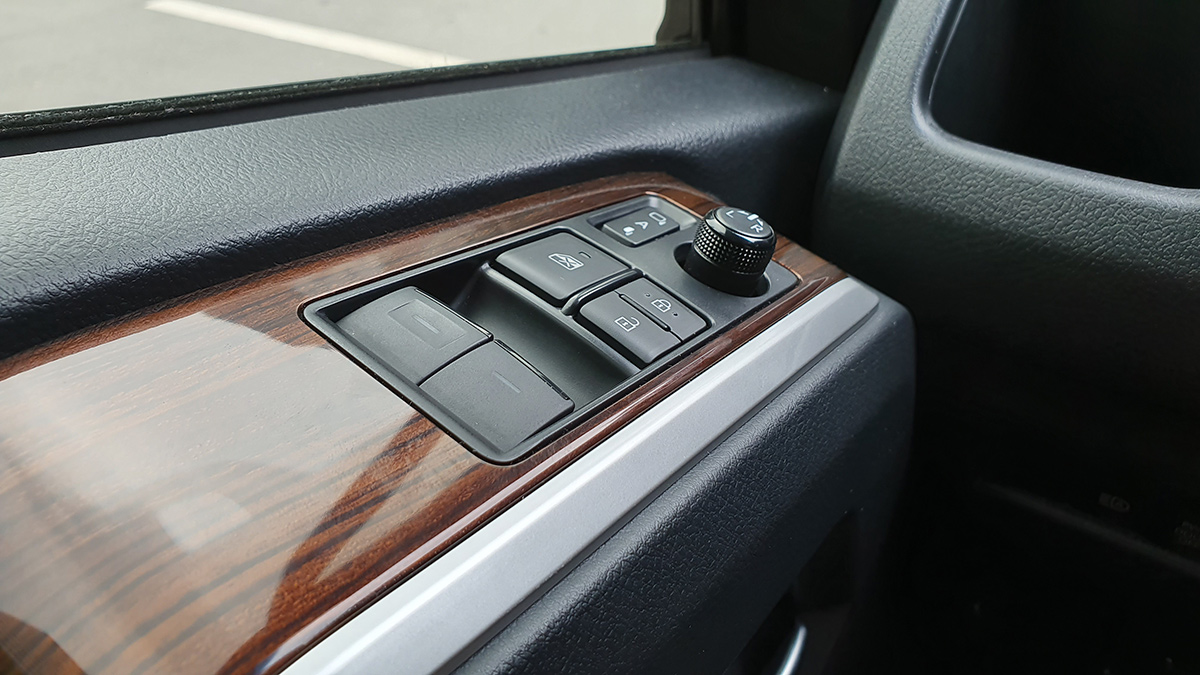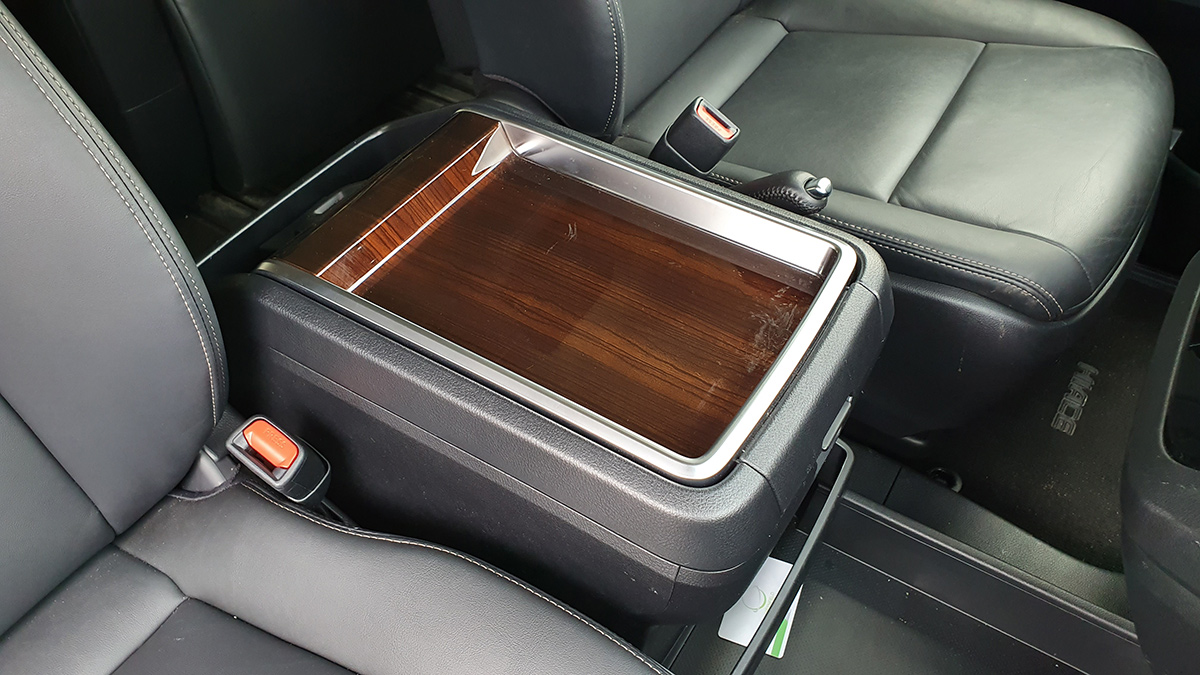 ADVERTISEMENT - CONTINUE READING BELOW ↓