There's a certain beauty in pristine classic pickups, wouldn't you agree? They aren't the rarest of gems nor are they the most elegant of builds, but there's just a different appeal to these clean machines that's hard to find even in the most exotic vintage cars.
Take the truck pictured above, for example. That's a 1980 Toyota 4x4, or more commonly known as the Hilux in our market. Pretty neat, isn't it? It's currently up for auction on BringATrailer, and as of this writing, the bid is at $10,000, or around P500,000 in local currency.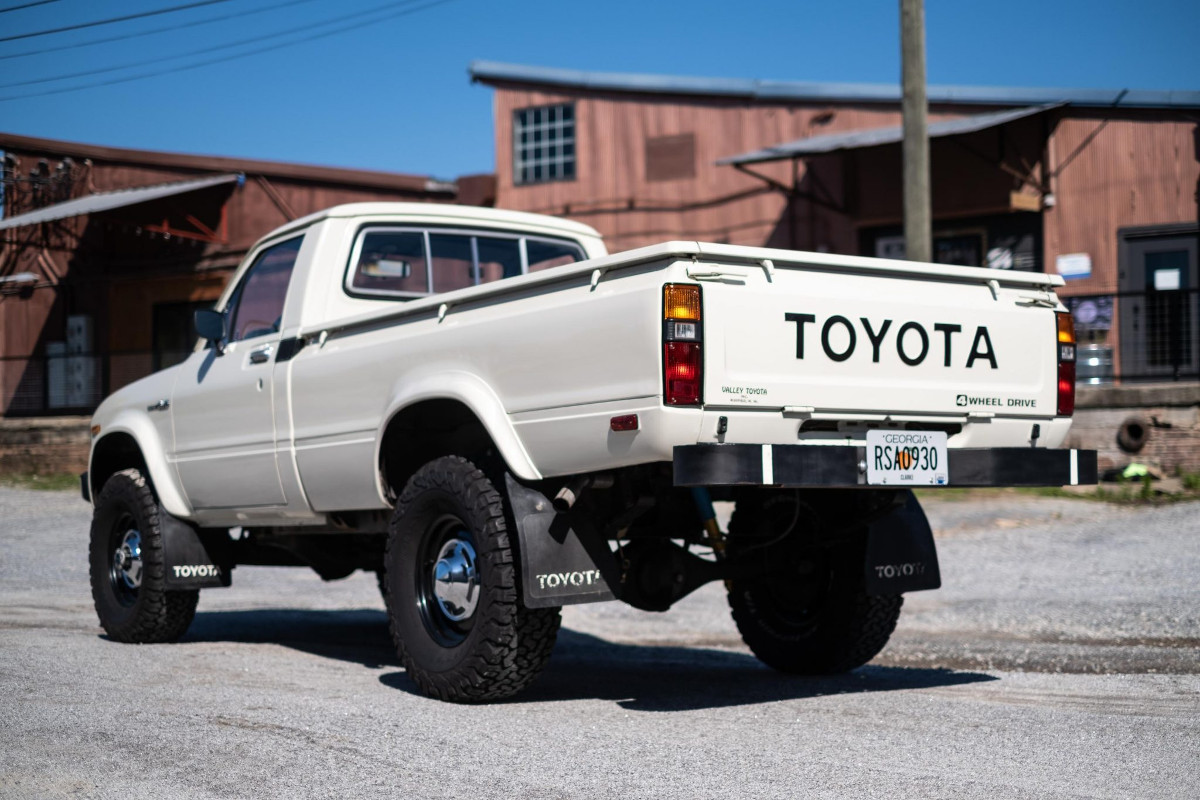 Continue reading below ↓
Recommended Videos
For this amount, you get a long-bed pickup sitting on 15-inch black and chrome wheels clad in 31-inch BFGoodrich all-terrain tires. It comes packing a 2.2-liter inline-four engine mated to a four-speed manual gearbox and a two-speed transfer case. It has been equipped with new Bilstein shocks and struts, while parts underneath such as the front hubs, spindles, and axle assemblies have all been rebuilt.
The bodywork and aesthetics here are exceptional, too. The truck isn't 100% scratch-free, but that white exterior finish is as clean as it gets. Plus, the Toyota branding from front to rear is still on point. Inside, the truck sports a simple cabin with a blue vinyl bench seat stitched with patterned blue cloth. There are also crank windows and a standard factory radio up front.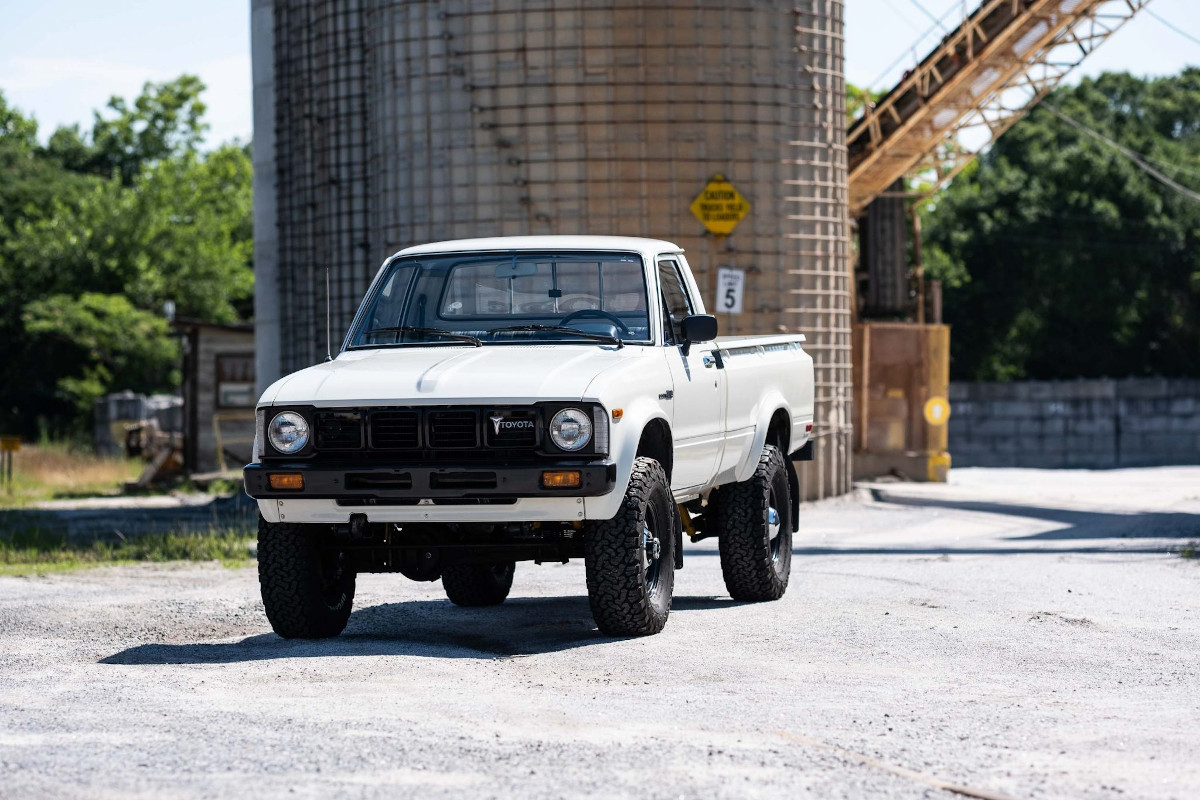 What do you think of this build? Would you take this over a brand-new Hilux? More important, how much would you be willing to pay for it? If you want to see more of the truck, you can check out more clips and photos of it below.