I'll open this by saying that I wish I had more time behind the wheel of the all-new Toyota Corolla Altis following its recent launch. Had we gone through long, open roads, I could probably say that it's pretty generous for a test run immediately after the car just launched. Unfortunately, the drive was through Bonifacio Global City, and the heavy traffic actually consumed about half of our brief driving time. The route didn't offer much room to get the new Corolla to higher speeds, nor to test how it handles quick corners and whatnot, but we're still happy we got to drive it even for just a bit.
For a bit of context, I was able to ride in the backseat of the 1.8 V HV Corolla as assistant news editor Drei Laurel drove around the few blocks. Following that, I got to pilot the Corolla's 1.6 G CVT variant along the same streets. Frankly, I would've preferred to test the six-speed manual. In any case, here are the first impressions I got from the gasoline-powered Corolla.
1) It feels more premium than its price tag would suggest.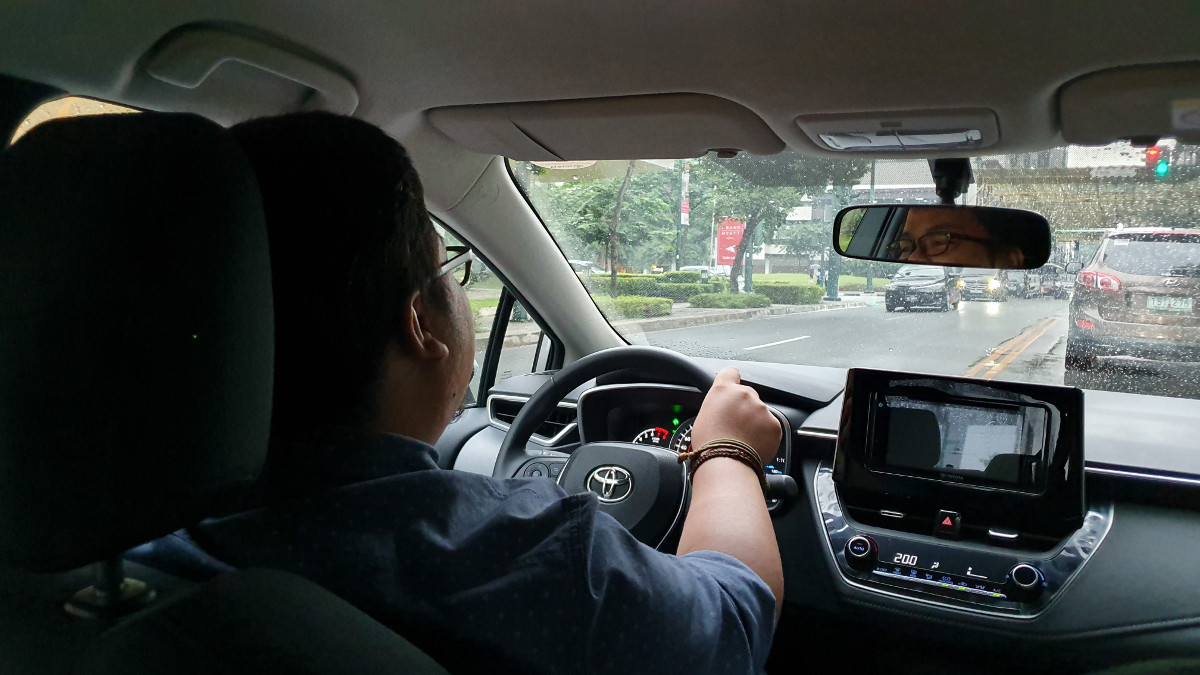 Continue reading below ↓
Recommended Videos
We're talking specifically about the P1,115,000 price tag here, which this variant carries. The main difference between this and the top-spec Corolla is that the former offers fabric material inside whereas the latter has leather. Then again, it's not something you would complain about in this price range. The thick frame enclosing the head unit does feel a bit outdated, though.
2) Steering is incredibly light.
Right off the bat, I could already tell that maneuvering the car through tight spaces or positioning it around parking lots will be easy with this vehicle. It makes me think that this Corolla would do exceptionally well as a daily driver around the metro, especially when you're weaving your way through traffic all the time. As for how this one handles at 100kph, we'd have to wait for a full-on review to find out.
3) Ride quality is pretty decent.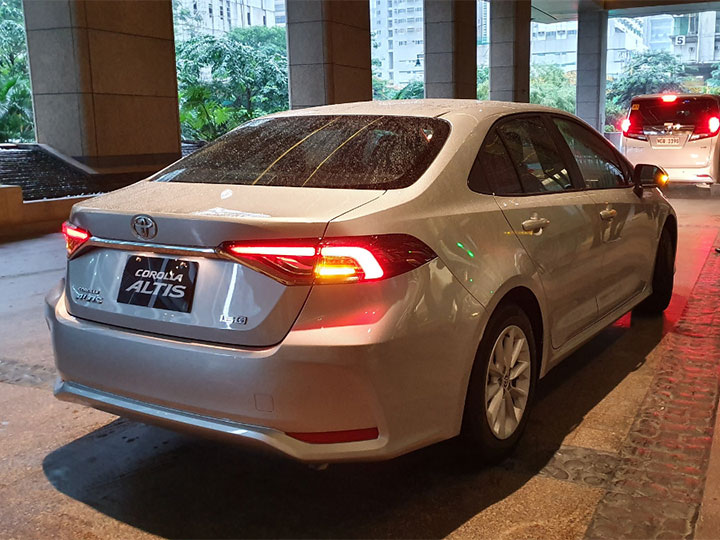 BGC's roads are relatively smoother than those in other parts of Metro Manila, but there were enough bumps along our route to convey that this sedan can take on unforgiving pavements pretty well. Having said that, we still want to find out how the MacPhersons and double-wishbone suspension setup holds up against EDSA.
4) NVH levels are low in this cabin.
You'll hear the engine whirring a bit when you floor the pedal, and that's not a plus unless you're in a sports car. Nevertheless, it still makes for a peaceful ride with good insulation and minimal vibrations that bode well for everyday driving around the city. You won't be flooring it any chance you get, anyway, so it's really just a small niggle. But it does reflect a distinct advantage the hybrid Corolla has over the pure petrol version, as the former idles quieter than this one.
5) Visibility from behind the wheel is superb.
Toyota's decision to lower the hood and reposition the side mirrors has done wonders for the driver's visibility. To be honest, it's something you don't realize unless it was pointed out to you, but you'll definitely feel it once you take your seat behind the tiller.
6) It won't give you a quick start off the line, but...
This thing probably won't get you from 0-100kph quick enough to get your heart racing, but it wasn't designed around that mindset. Given the five other things we've pointed out here, the new Corolla could easily be one of the most ideal daily drivers we have in the market today. Besides, we still can't say how powerful this vehicle really is because we weren't even able to get to speeds north of 60kph.
Once we get a proper test drive we'll find out more about this much-awaited model. In the meantime, tell us what you think about the all-new Corolla. Do you think it'll stack up well against competitors in its segment?