They say you shouldn't count your chickens before your eggs hatch. By that logic, ruminating over what will or will not arrive in our market is a pointless exercise that could lead to disappointment. But we're glass-half-full types here at Top Gear Philippines, so we're going to go ahead and do that anyway.
So, the refreshed Nissan Navara then. It's big, it's burly, and it's been fully revealed. Considering the version we have here in the Philippines has yet to see a substantial update akin to what the Ford Ranger and Toyota Hilux have undergone in recent years, we're willing to bet we get this bad boy sometime in the near future.
Obviously, there's no official word yet as to whether or not Nissan Philippines will launch this here, let alone exactly when and what it will come with. This hasn't stopped us from compiling a wish list, though. Here's what we want to see in the new Navara once the truck is introduced to our market.
1) The Pro-4X variant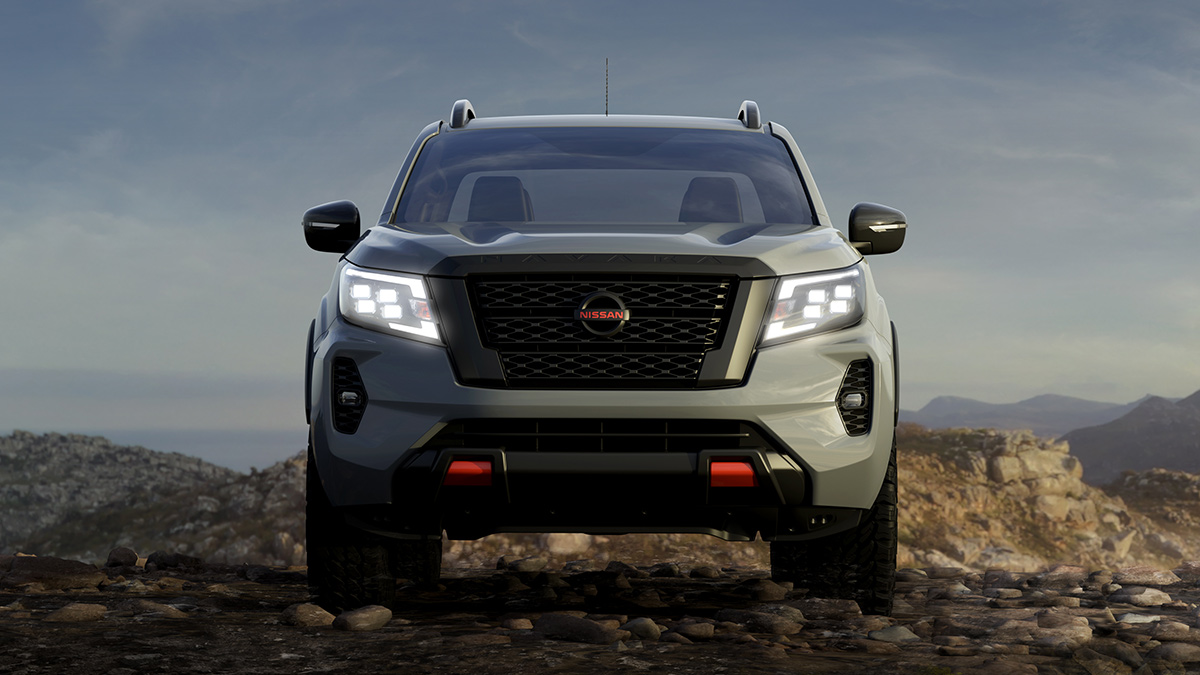 Continue reading below ↓
Recommended Videos
Will this thing be taking on the likes of the Ford Ranger Raptor? In terms of look, possibly. But outright performance? Maybe not. While the new Navara rides on a strengthened rear axle and boasts an increased payload capacity, Nissan has made no mention of any suspension or engine upgrades for the new Navara Pro-4X that will set it apart from the rest of the lineup. We'd still like to see this land in the Philippines, though.
2) A new engine option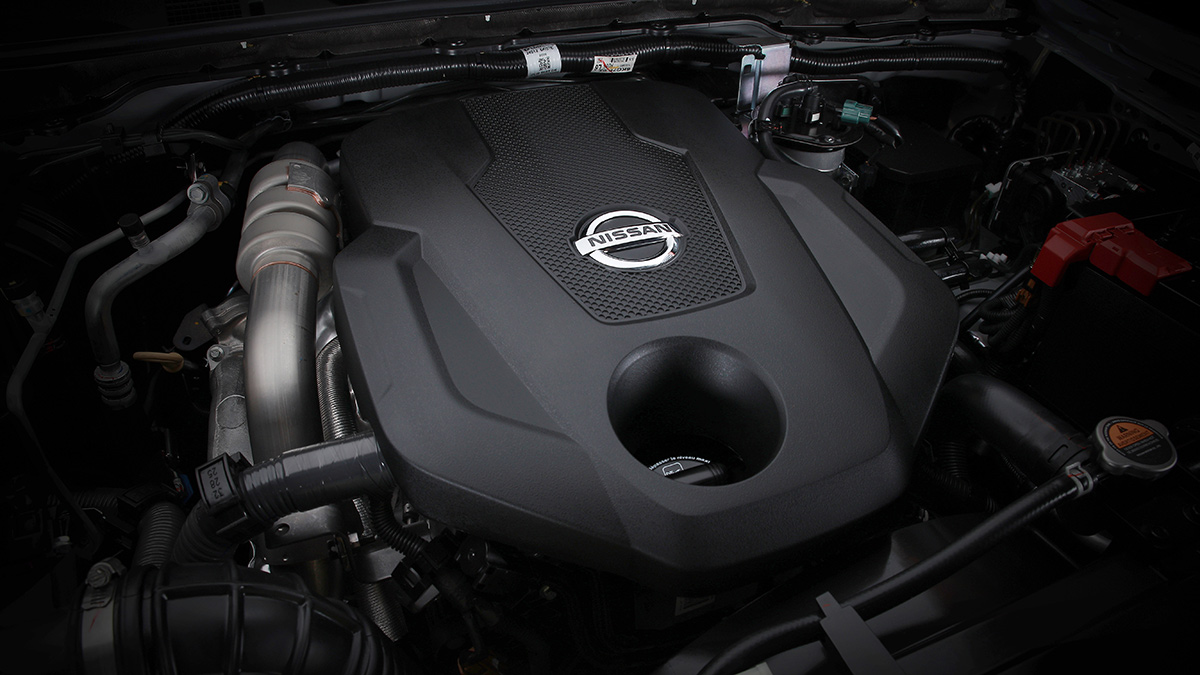 Here in the Philippines, the Navara is only available packing a 2.5-liter turbodiesel with either 161hp and 403Nm or 187hp and 450Nm of torque paired with either a six-speed manual transmission or a seven-speed automatic. It's not bad, but both the Ranger and Hilux now flaunt significantly beefier engines following their respective refreshes. The former boasts a 2.0-liter bi-turbo with up to 210hp and 500Nm, while the latter's new 2.8-liter turbodiesel does 201hp and 500Nm. Will Nissan surprise us and reveal a more potent powerplant for the Navara?
3) That slick new steering wheel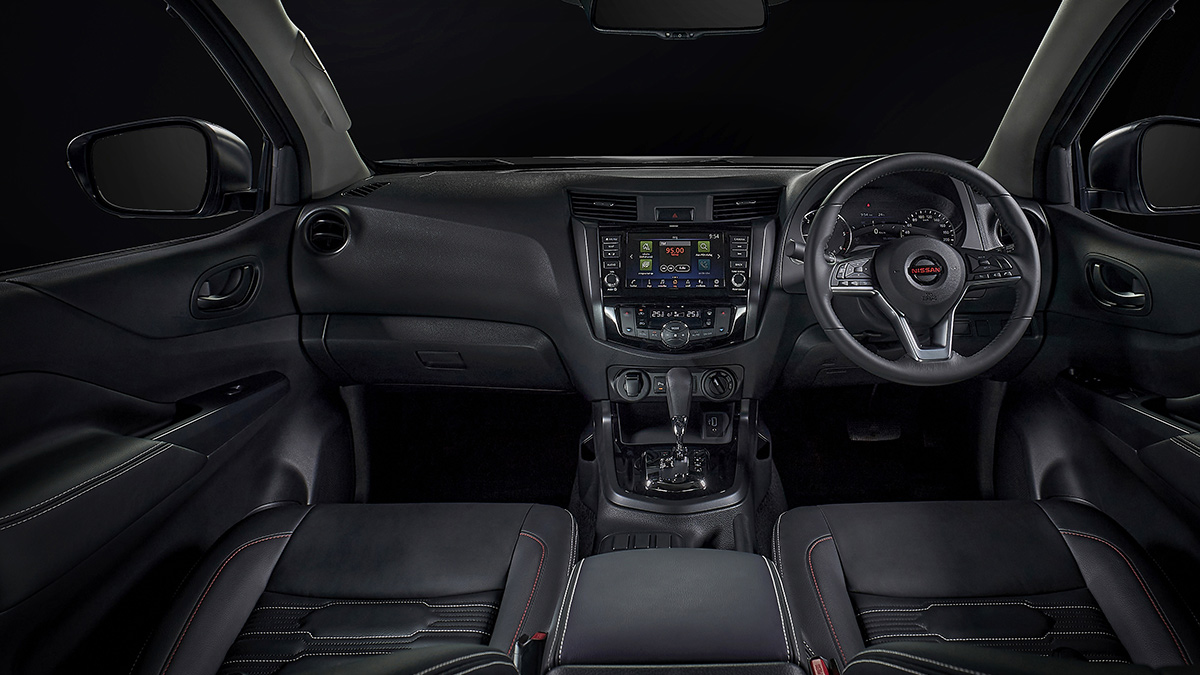 When it comes to the new Navara's interior, much of it appears to have been carried over from the pre-refresh model. It's the same dashboard design, the same A/C vents, the same use of colors—that new steering wheel is pretty nice, though.
It's a lot more modern in terms of looks, and a lot sportier to look at when compared to what we're used to here in the Philippines. Drivers will also be faced with an updated information screen. We're crossing our fingers all this get carried over to whatever is made available locally.
4) More tech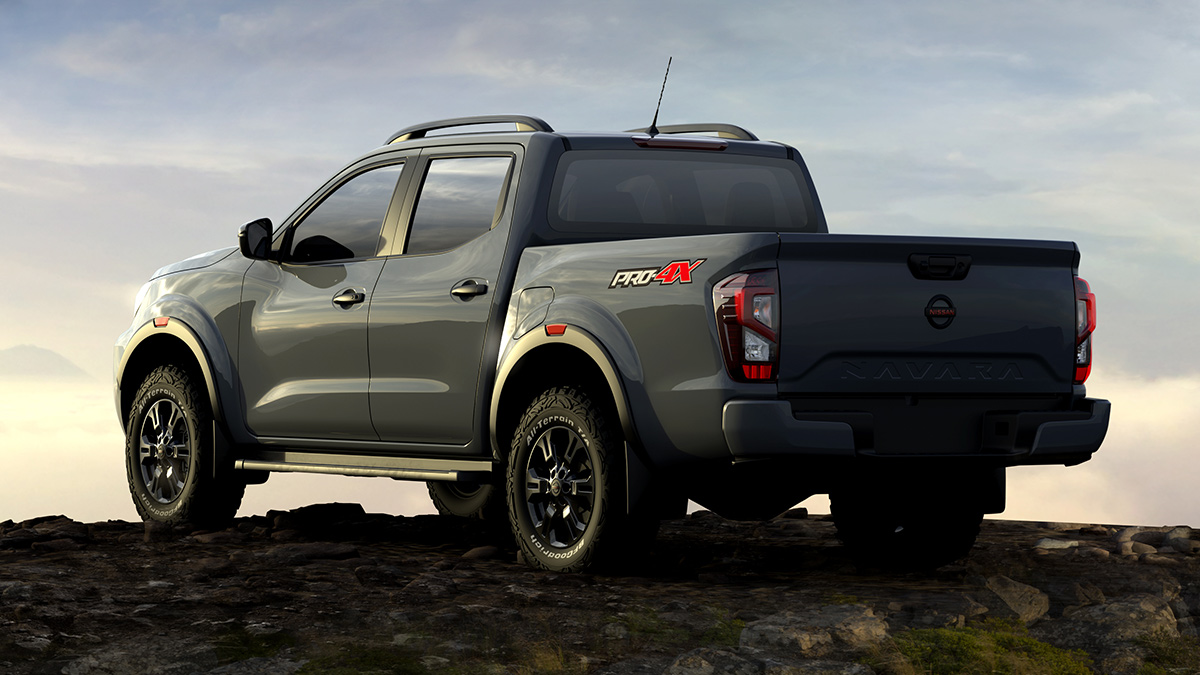 The brand is promising a bunch of tech for the new Navara, including advanced Nissan Intelligent Mobility features like Intelligent Forward Collision Warning and  Intelligent Emergency Braking. One promising new addition to the vehicle is the availability of an off-road monitor capable of detecting obstacles at low speeds while in 4x4 mode.
5) Four-projector headlights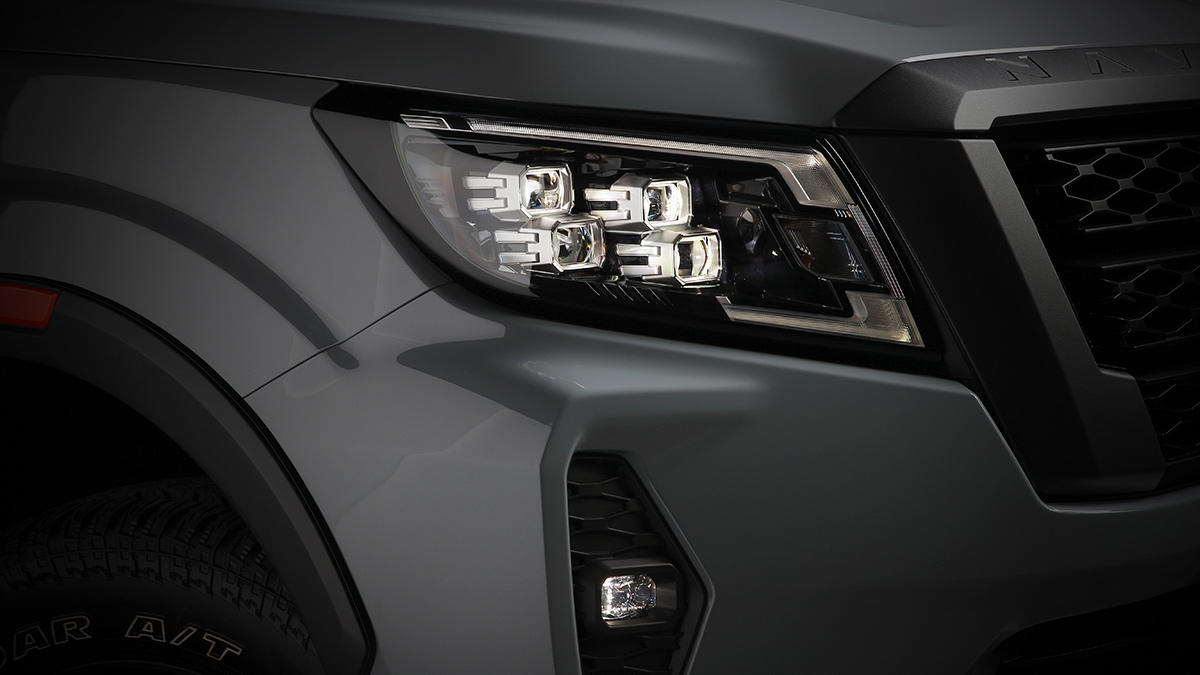 If the new interlocking frame grille is the centerpiece of this refresh visually, the new headlights that flank it are the cherry on top. The four-projector look really lends the truck a much more modern appeal, and the rear's C-shaped taillights now flaunt a noticeably bolder appearance as well. Hopefully, these carry over, as we can imaging going with simpler lighting units would be an easy way to shed some cost.