Whenever someone looking to buy a new car asks me what the best subcompact crossover in our market is, I always respond with a question of my own: "Do you really need one, or will a sedan suffice?"
You see, while most of the subcompact crossovers that fall around the P1-1.5 million mark these days offer good value for money, they often lack safety features. I'm not just talking about airbags or parking sensors—what I'm looking for are active safety features. And around this price point, there are already some subcompact or compact sedans equipped with advanced safety tech you wouldn't find in bigger crossovers or SUVs.
The Honda HR-V is a bit of an outlier in the segment. The subcompact starts at P1.25 million, so it's not exactly the most affordable of the bunch, but it has a handful of standard safety features that the competition doesn't have. During a recent media drive with Honda Cars Philippines (HCPI), we got to try out the third-generation model and all the tech that came with it.
ADVERTISEMENT - CONTINUE READING BELOW ↓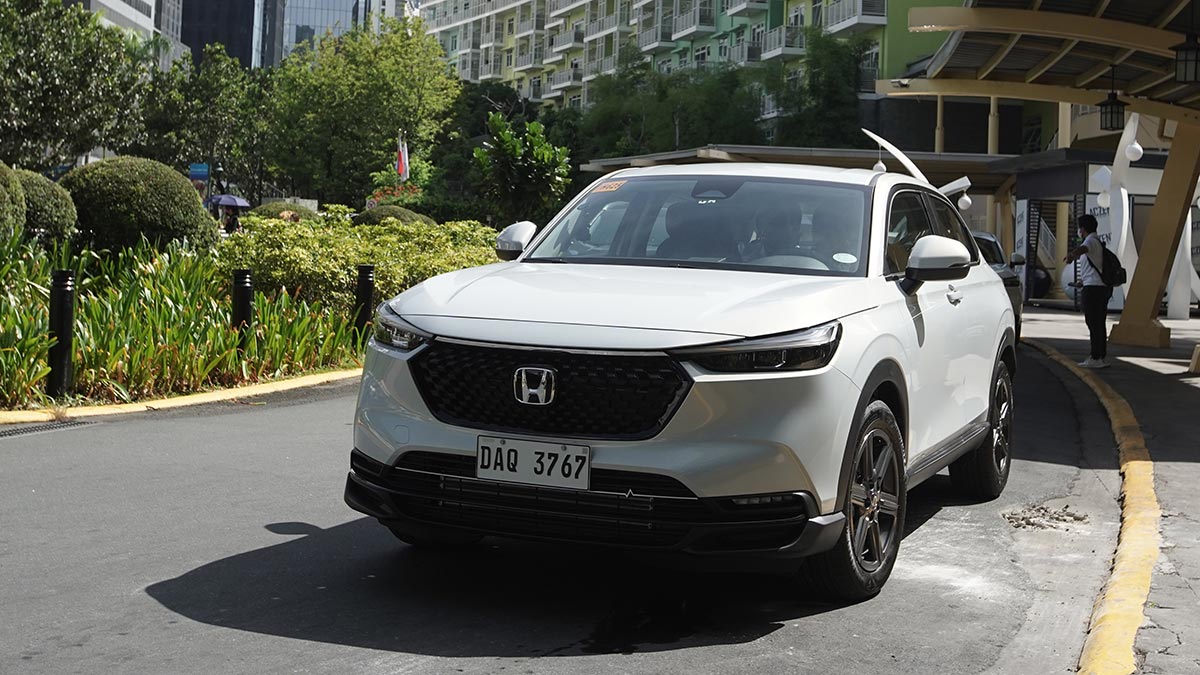 READ MORE ABOUT THE HONDA HR-V:
Specs, prices, features: Everything you need to know about the all-new Honda HR-V
The 2022 Honda HR-V might be the subcompact crossover segment's designated survivor
We were set for a whole-day drive to Anilao, Batangas. But we weren't simply passing through the South Luzon Expressway (SLEX) and STAR Tollway to get to our destination—HCPI lined up a quick detour to Tagaytay Highlands so we could also try out the HR-V through winding mountain roads.
ADVERTISEMENT - CONTINUE READING BELOW ↓
Recommended Videos
I was the first of the three drivers in our group to get behind the wheel, and we were assigned the non-turbo 1.5 S variant first. In this first leg, I was to drive all the way to the Cavite-Laguna Expressway (CALAX) before heading up to Tagaytay. HCPI prepared some quick exercises for us so we could try out the full Honda Sensing suite of tech as soon as we hit CALAX. But the moment we entered SLEX, I went ahead and turned on the adaptive cruise control (ACC).
ADVERTISEMENT - CONTINUE READING BELOW ↓
This feature is something I wished all cars with standard cruise control had. As someone who drives on expressways often, I'm familiar with how a lot of drivers have trouble maintaining a constant speed on the highway, which is why this feature comes in handy. Honda's ACC tech includes a low-speed follow (LSF) function for you city dwellers who have to deal with Metro Manila traffic on the daily, but we'll talk more on that later.
Once we exited Mamplasan and entered CALAX, it was time to try out the lane-departure warning (LDW) and lane-keep assist (LKA) features. While these work on their own, we were told to use them in conjunction with ACC. LDW works automatically, but you'd need a few button presses to activate LKA.
It was my first time trying out Honda's tech, but thankfully I managed to work my way around all the steering wheel-mounted controls. Once LKA was activated, I felt the HR-V steering on its own to keep the vehicle within the current lane. It felt a bit weird at first to feel some sort of resistance from the tiller, but I soon got used to it. The system required me to keep my hands on the wheel at all times, but the vehicle needed minimal input from me with all these features turned on.
ADVERTISEMENT - CONTINUE READING BELOW ↓
READ MORE ABOUT THE HONDA HR-V:
Spec-sheet brawl: Honda HR-V vs. Geely Coolray vs. Ford Territory vs. Chevrolet Tracker
Size comparo: How big is the all-new Honda HR-V?
As soon as I reached the exit, we were told to switch drivers and let the others give the quick exercise a go before we headed to Tagaytay Highlands for lunch. I was no longer the one driving, but I could feel the non-turbo HR-V's 119hp, 145Nm 1.5-liter gasoline engine grunting a bit as we went uphill.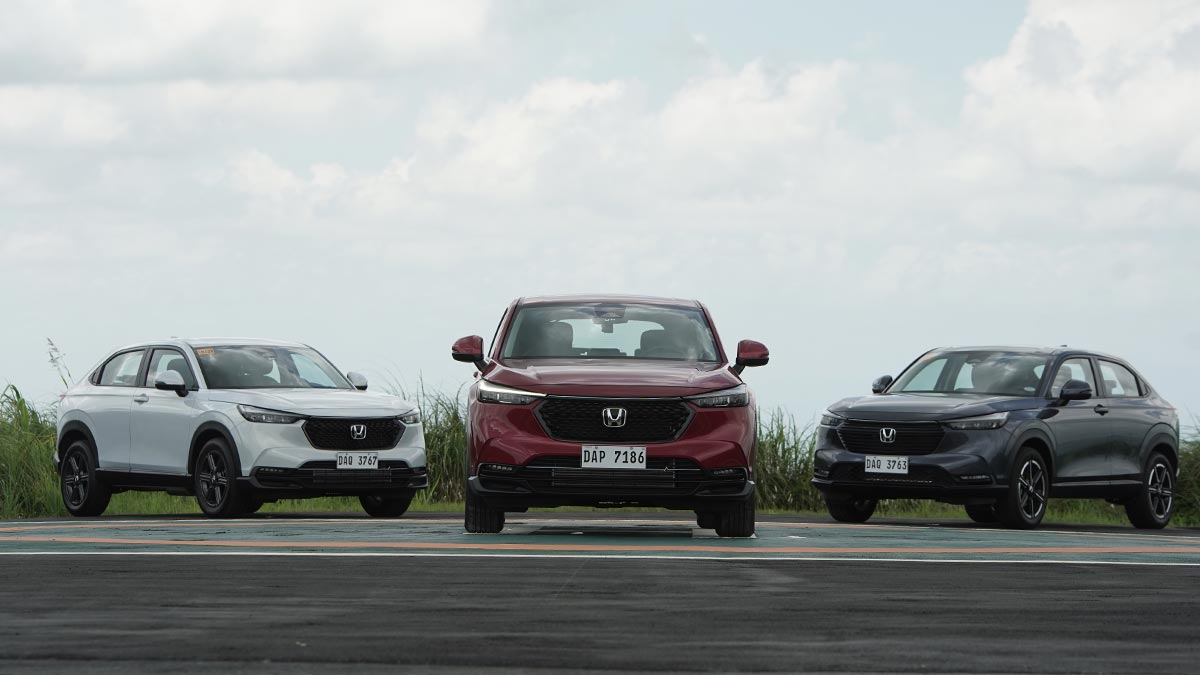 ADVERTISEMENT - CONTINUE READING BELOW ↓
We still got to the first stop with ease, and it was there that we got to test both the ACC and LSF. In a secured subdivision, we lined up and drove around at low speeds with adaptive cruise activated. The display showed a minimum of 30kph, but the system didn't deactivate even as the lead car hit the brakes and we decelerated to about 10kph. In other modern vehicles, ACC won't work at speeds as slow as this, whereas Honda's tech allows you to keep your foot off the gas and brake pedals even through traffic jams.
One thing I noticed about the HR-V's ACC, though, is that it isn't able to detect when the car is turning. So while we were driving around testing LSF, the HR-V would suddenly lurch forward the moment the vehicle in front of me made a turn. The tech just assumed we were on an open stretch and tried to go up to the set 30kph cruising speed, only to find a slow-moving vehicle in front just past the turn.
ADVERTISEMENT - CONTINUE READING BELOW ↓
Because of this, I actually got to test the collision-mitigation braking system (CMBS) by accident after the first corner. The sudden acceleration towards an almost stationary vehicle had the HR-V prompting me a 'BRAKE' warning through the instrument cluster and eventually stopping the car through autonomous emergency braking. Now, I had my foot ready to slam the brakes and was sure I would've made it even without the safety tech anyway, but what would've happened if I didn't? It showed the potential of Honda Sensing features to prevent these types of accidents.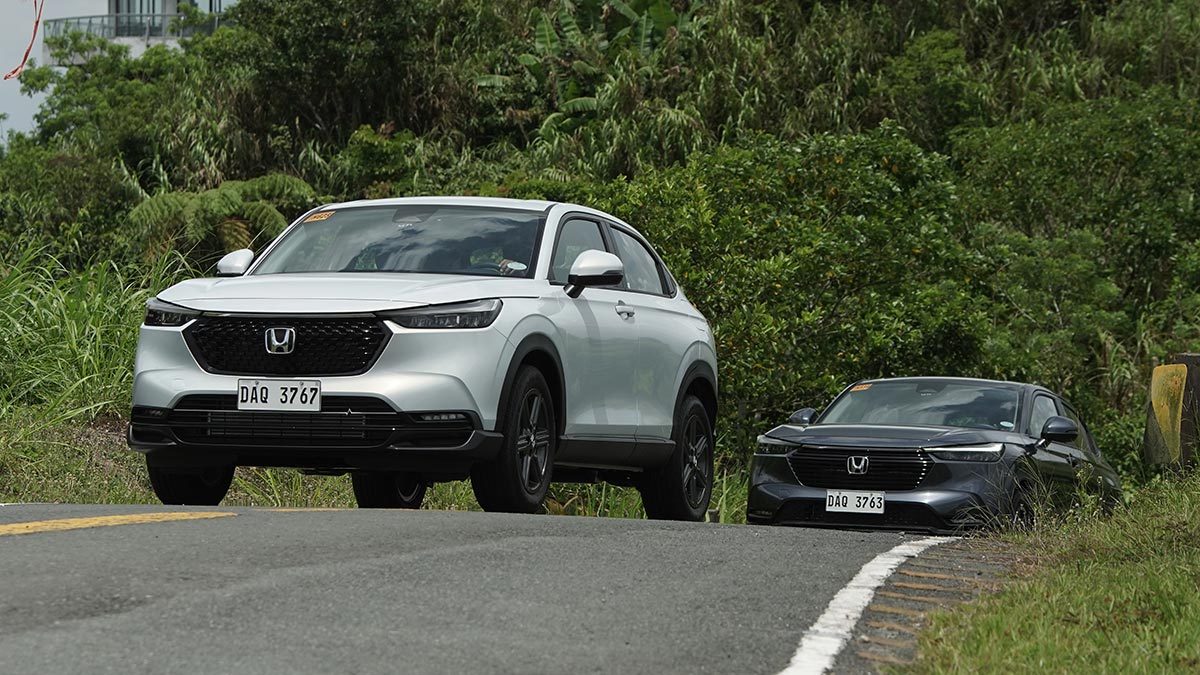 ADVERTISEMENT - CONTINUE READING BELOW ↓
After the short exercises and lunch, it was off to the races once again. This third and final leg entailed a drive through Ligaya Drive en route to the Aiyanar Beach & Dive Resort in Batangas. Unfortunately, this part was where the HR-V really started to show its weakness—the non-turbo engine paired with the CVT had trouble climbing its way back from Tagaytay Highlands. I still wasn't the one driving, but I still heard that whirring powertrain.
The vehicle didn't stall, nor did we fear that it would, but it sure did take its damn time going up. While all this was happening, we watched the turbocharged HR-V in front of us leave us in the dust. We weren't scheduled to drive the 1.8 V trim until the day after, but that incident was enough to let us know the sheer difference in power between the two variants.
ADVERTISEMENT - CONTINUE READING BELOW ↓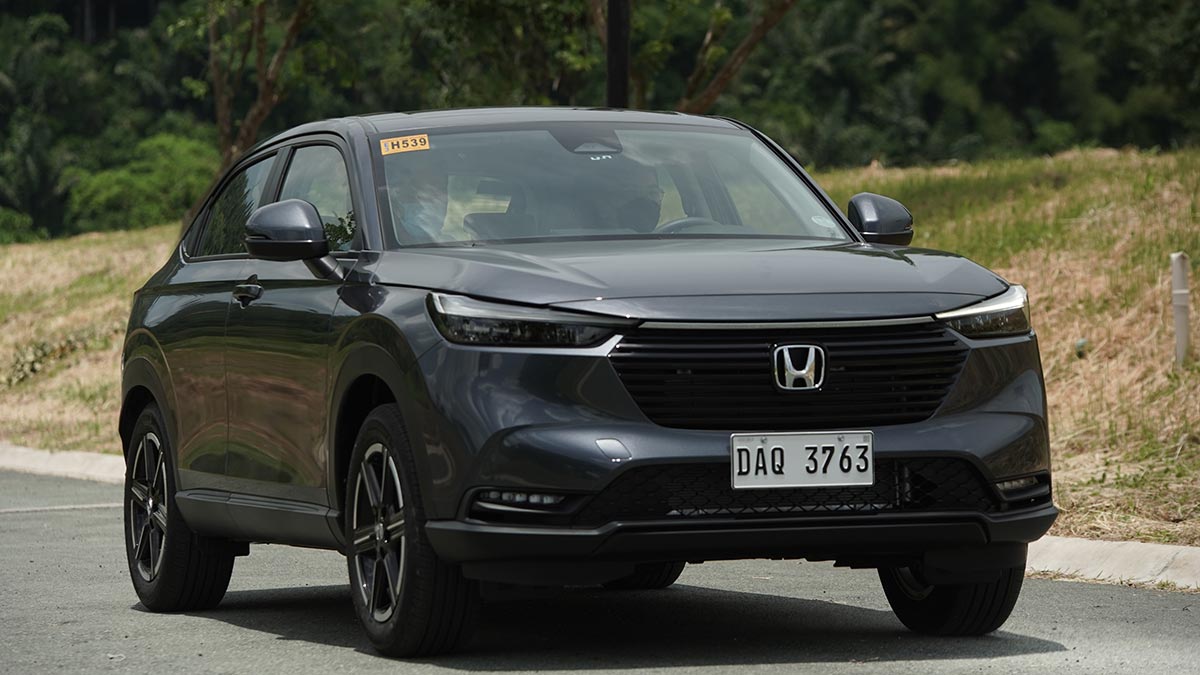 Things were smooth-sailing once we got back on the highway, as the roads leading to our final stop were still winding but mostly downhill. The STAR Tollway was a bit taxing for me, though, given the extremely bumpy terrain and the HR-V's subpar noise cancellation.
ADVERTISEMENT - CONTINUE READING BELOW ↓
We eventually landed in Anilao, and even if I still had a scheduled stint with the top-spec HR-V the following day, I was ready with my conclusions.
It didn't take me a full week with the all-new Honda HR-V for me to see where it stands in the segment. While its competitors lean on extreme affordability, the HR-V forgets entirely about toys like panoramic sunroofs and 360-degree-view monitors and bets big on safety instead. It may look a bit pricey especially when you compare it with its Chinese rivals, but you'll be hard-pressed to find an offering with enough features to match the HR-V's Honda Sensing tech.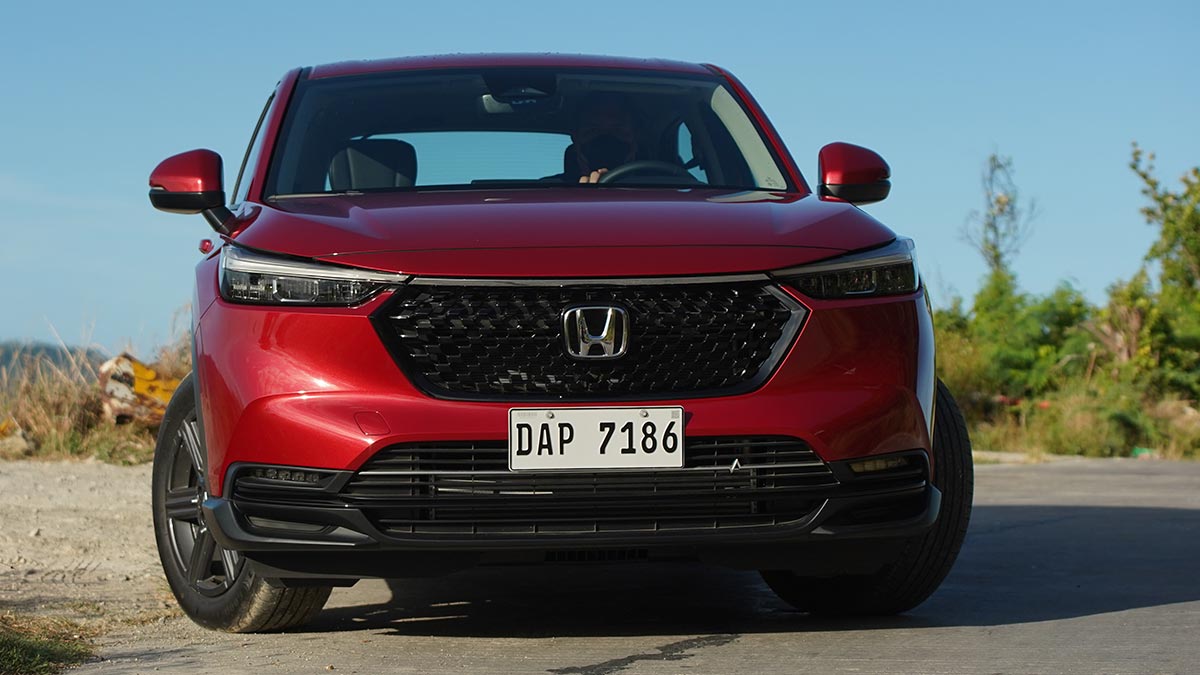 ADVERTISEMENT - CONTINUE READING BELOW ↓