It is estimated that 1,000 brand-new cars are released to new owners in the Philippines every day. So, handing over 10 keys to 10 fresh-off-the-boat vehicles shouldn't be a big deal. But Mazda Philippines begs to differ. 
On Sunday, September 8, 10 MX-5 30th Anniversary Editions were turned over to their new masters. There was a stage, VIPs, and family and friends cheering on each new Miata owner. The mood was like a graduation ceremony, but instead of the PICC and a diploma, the setting was Bonifacio High Street, and the item handed over was a Racing Orange MX-5 30th Anniversary Edition.
Built to celebrate three decades of Miata motoring magic, the MX-5 30th Anniversary Edition is a limited-edition run of only 3,000 units globally. One percent of those special 3,000 Miatas have been allocated for the Philippine market, and 10 were handed over last weekend. The Anniversary Editions come in only one color and one body style (RF) for our market, and are fitted with the best trim you can get in an MX-5 today.
ADVERTISEMENT - CONTINUE READING BELOW ↓
They have Recaro sports seats, orange Brembo front brake calipers, orange interior piping, 17-inch Rays Engineering wheels (that are specially inscribed with 30th anniversary text), and a 30th Anniversary serial number badge. The manual-transmission variant even gets Bilstein shock absorbers.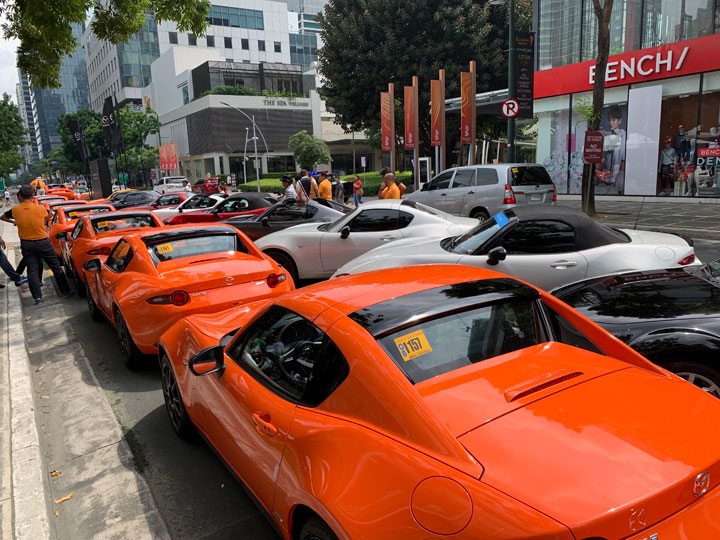 The Philippines is getting the largest MX-5 30th Anniversary Edition allocation outside of Japan—a testament to how popular the model is here. 
In attendance as proud 'parents' to the new owners were legendary MX-5 NA designer Tom Matano, Mazda Motor Corporation general manager of the ASEAN Business Office Susumu Niinai, and Mazda Philippines president and CEO Steven Tan.
Matano was all smiles as he looked at his original creation's successors: "It is truly heartwarming to see the impact of our idea from more than 30 years ago, on the lives of people around the world. The Mazda MX-5 has remained true to its original design—an affordable, lightweight sports car—and it makes us happy that more than a million owners around the world have appreciated our hard work over the last 30 years.
"It is really the smiles that we see as the drivers take on a winding road, or the wind blowing over their heads as they zoom past with the top down, that makes it all worth the effort. Back in the '80s, we envisioned the MX-5 to be a sports car for future generations. Three decades on, we are overjoyed to see the vision live on all the way here in the Philippines."
ADVERTISEMENT - CONTINUE READING BELOW ↓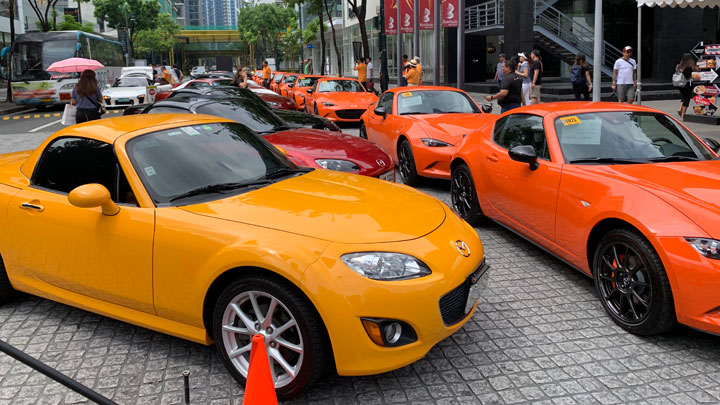 The Miata Club Philippines was also present last Sunday, displaying their MX-5s from several generations in a beautiful row. Naturally, several of their members were recipients of 30th Anniversary Edition Miatas. But it was a surprisingly diverse set of new owners. Several women came up on stage and accepted their keys. There were also young drivers who looked barely in their 30s. 
ADVERTISEMENT - CONTINUE READING BELOW ↓
It just shows that the Miata isn't targeted at any specific demographic or gender. With other cars, you drive them and spend time behind the wheel, and you're left with an impression, an assessment of the vehicle. With the MX-5, you don't need to experience it to know what it's like—an encounter with this roadster will tell you who you are. 
The 10 Miatas released on Sunday comprised only 1% of new vehicle releases that day. But what we saw on the new owners' faces was 100% joy.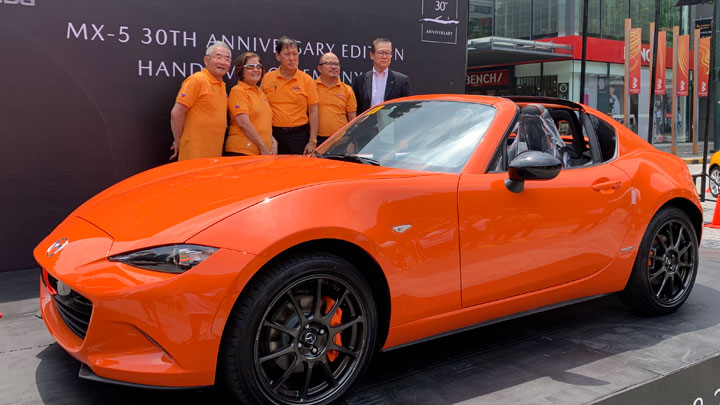 ADVERTISEMENT - CONTINUE READING BELOW ↓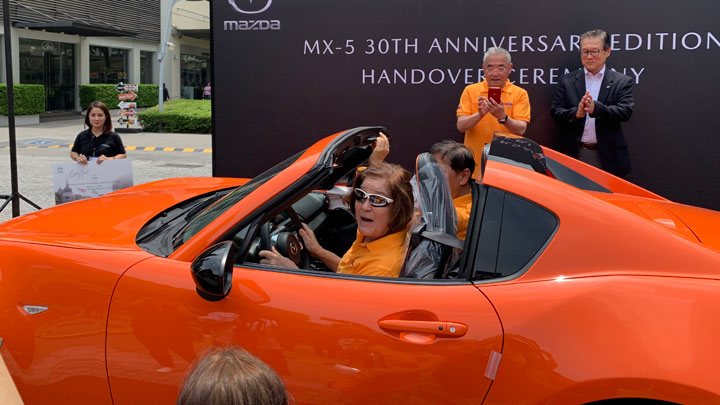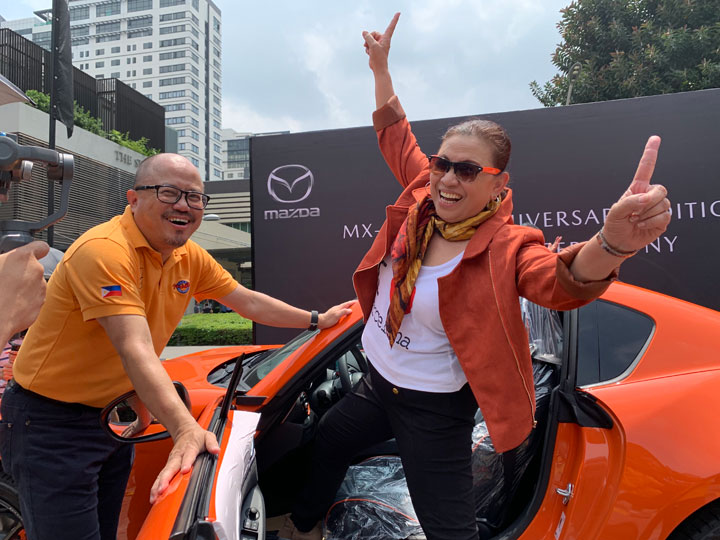 ADVERTISEMENT - CONTINUE READING BELOW ↓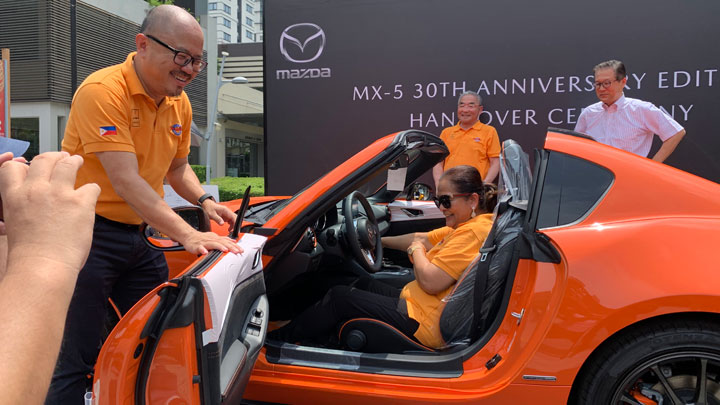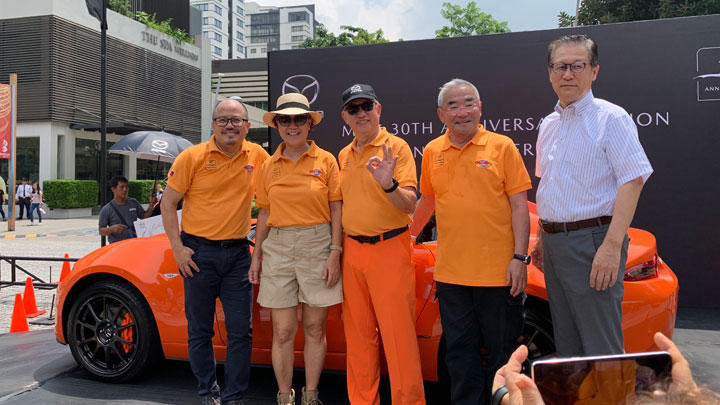 ADVERTISEMENT - CONTINUE READING BELOW ↓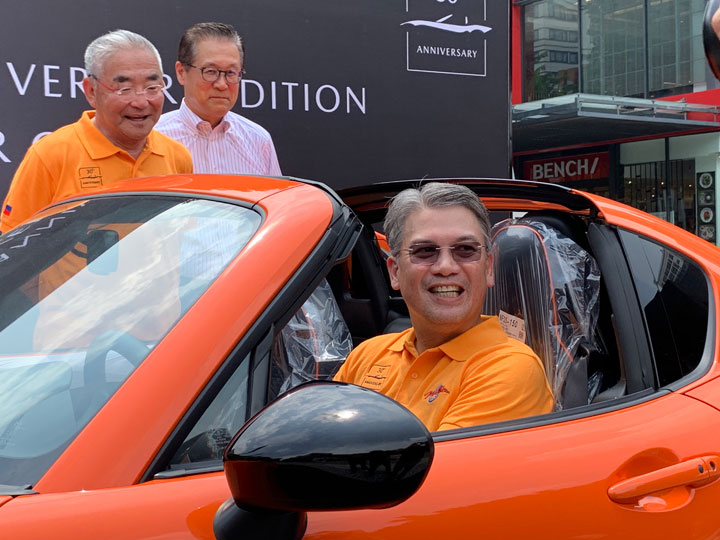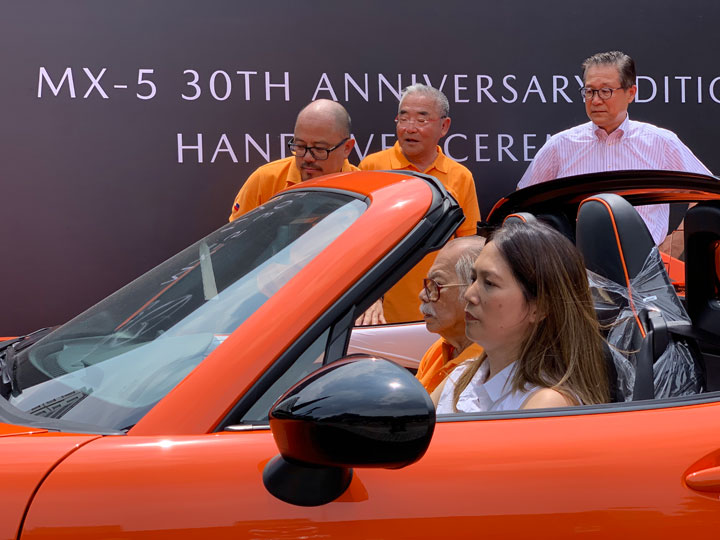 ADVERTISEMENT - CONTINUE READING BELOW ↓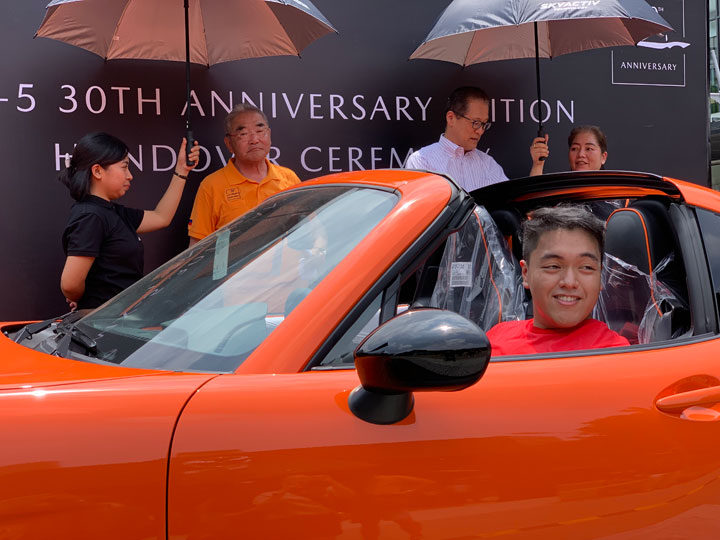 ADVERTISEMENT - CONTINUE READING BELOW ↓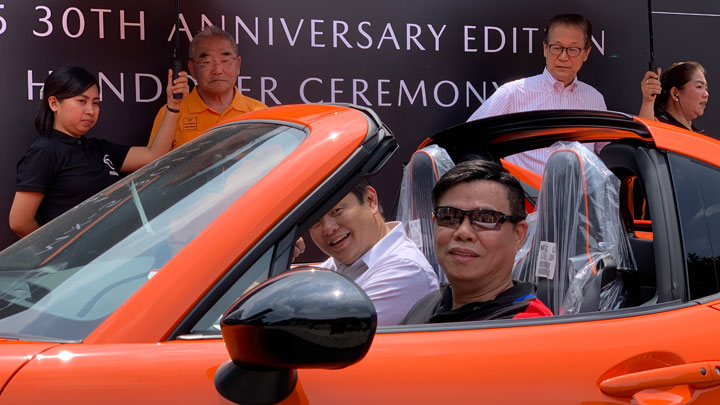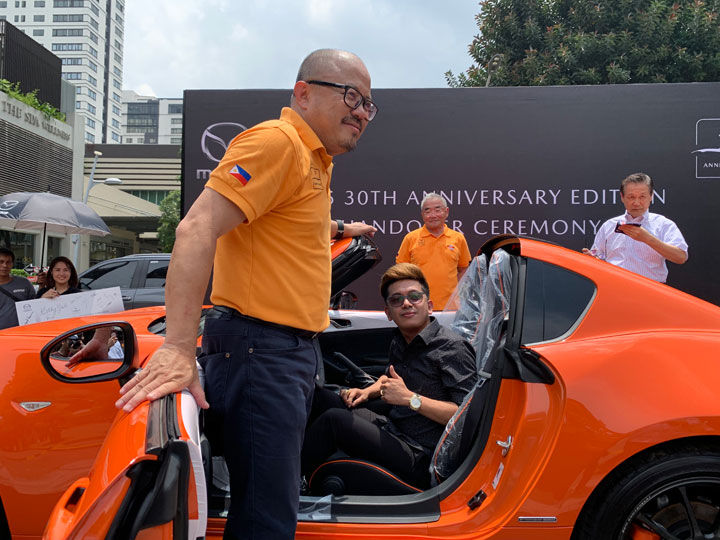 ADVERTISEMENT - CONTINUE READING BELOW ↓