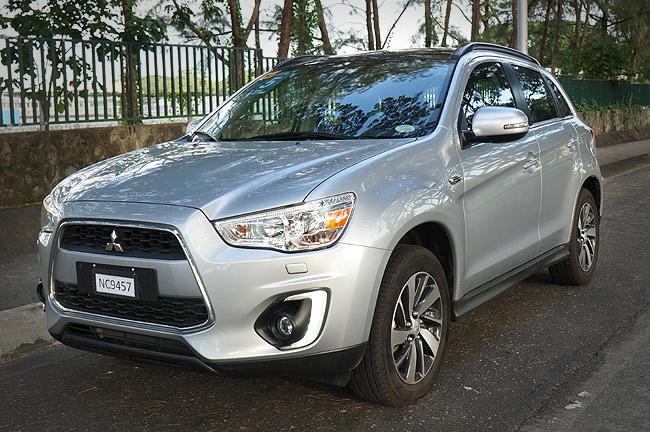 The Mitsubishi ASX is like the boy from high school who made a girl's heart skip a beat for the first time. It possesses a fierce face and a squarish jaw that convey confidence without looking too arrogant. It's not lanky, nor is it too brawny to pass for a trying-hard gym rat on steroids. Boasting just enough muscles and projecting the right amount of aggression, it looks capable and strong.
It's pretty obvious that it's hard to talk about Mitsubishi's small crossover without sounding like a high-schooler swept off by a lad's charming looks. On the outside, I must admit, the ASX had me at hello looks attractive.
But it should not be all about the car's exterior beauty, the same way looks alone should not win a woman's heart. It's also about the car's performance and utility. So let's drop the giddy feeling here, stop the girl talk and assess the Japanese carmaker's improved crossover.
We spent a long drive from Manila to La Union (and back) with the 2015 Mitsubishi ASX GSR. Setting aside my bias, I discovered there was more to the ASX than just a captivating face. Let me count the reasons it makes a great a road-trip vehicle.
Continue reading below ↓
Recommended Videos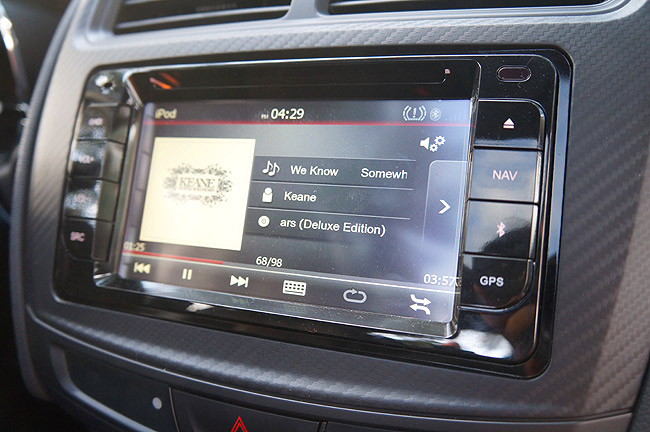 1. Your drive is complemented by a good sound system. Equipped with six speakers, this crossover lets you sit anywhere in the car and still enjoy the music. The Frozen movie soundtrack may not be my front-seat passenger's (online editor Dinzo Tabamo) favorite, but he liked the sound quality so much he sang along (before insisting on playing pretentious rock bands like Keane).
The ASX gave us several entertainment options as we drove: listen to the radio, and connect via USB and Bluetooth our smart phones and iPad Mini for music playback. The brochure also says you can play a movie via USB.
The 6.5-inch LCD monitor's touchscreen interface may not be as intuitive as an iPhone's, but you don't have to be a rocket scientist to operate it either. I'm pretty sure your technophobic tita can figure it out. Give her a month.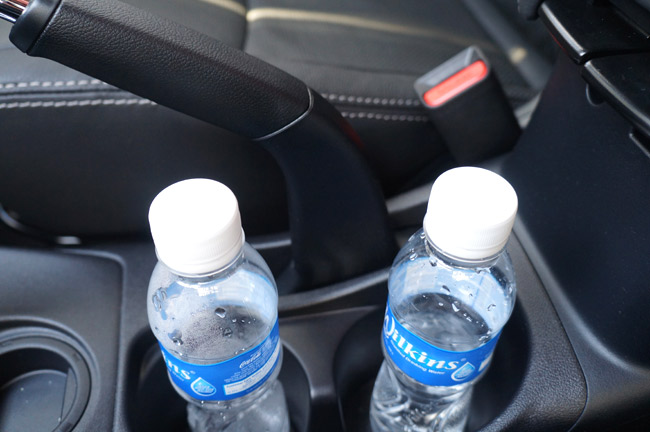 2. You won't get dehydrated. For someone who monitors daily water intake (2.5 liters at least!), I consider cupholders essential. You can strategically place your water bottles within easy reach while you drive to your destination, reminding you to take that much-needed sip. We maximized the four cupholders in the front row. If your water bottles are slim enough, you can fit in an additional two through the front doors. Passengers at the back can each have a bottle for themselves, too.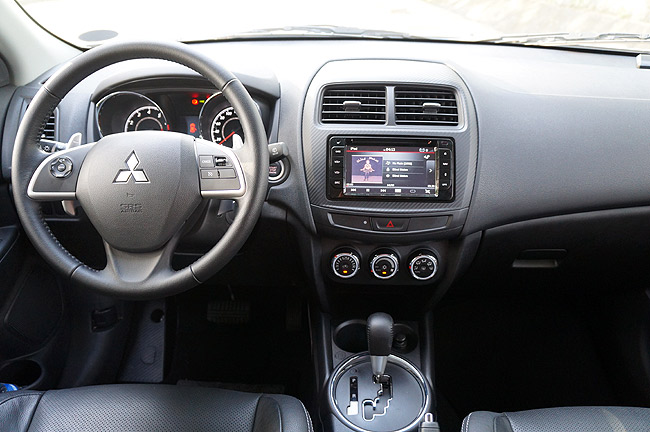 3. You don't have to worry about road-trip food spills. Nobody wants a stinky cabin or a stained car seat. But would you ruin a supposedly fun getaway because you were all cranky after starving yourselves for hours and abstaining from snacks?
I got to appreciate the ASX's black interior when I munched on chips and candies nonstop to keep myself awake. Morsels of junk food would inevitably fall on the seats, but the GSR's leather seat covers are easy to wipe clean. The carbon fiber-esque panels in the cabin are also a nice touch. Juice spills won't be a headache to clean.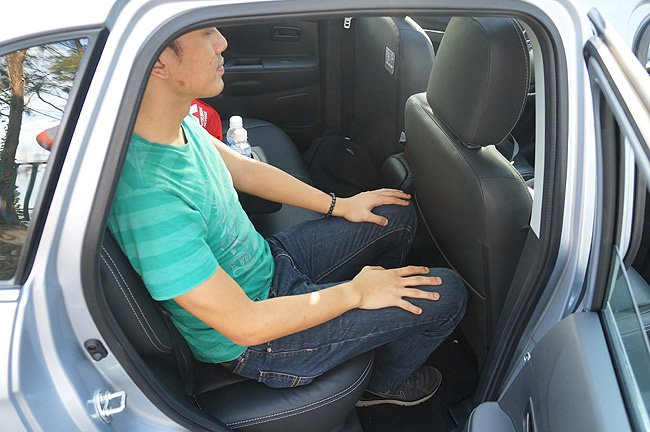 4. You won't regret being tall. Dinzo and my other passenger (videographer Ray Gonzales, in photos) are both blessed with long frames. Standing just an inch short of six feet, Ray had a comfortable ride in the second-row seat, even managing to take a nap in our nearly seven-hour drive to La Union.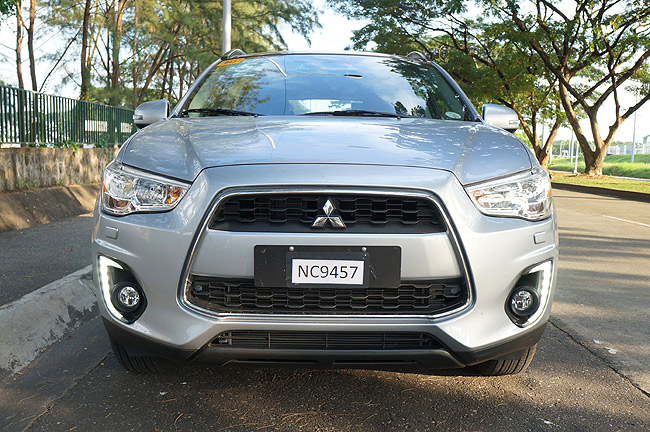 5. You have a "predator-like" ride. The ASX's fascia reminds me of a shark. It moves like a predator--calculating and in stealth mode.
I took over the wheel when Dinzo was feeling drowsy. Hoping to get better fuel economy, I tried to keep my speed at 80kph. But as I overtook a car in front of me, I was surprised to see the needle hitting 100kph in an instant with nary a jerk. The ASX cruised with confidence, accelerating without sounding like a panting marathoner. It also had a light steering feel and a stable chassis. A predator indeed.
A little extra: Kids might also enjoy cloud-watching with the GSR variant's panoramic sunroof, should they get bored watching Marvel movies.
Photos by Tracy Carpena and Dinzo Tabamo