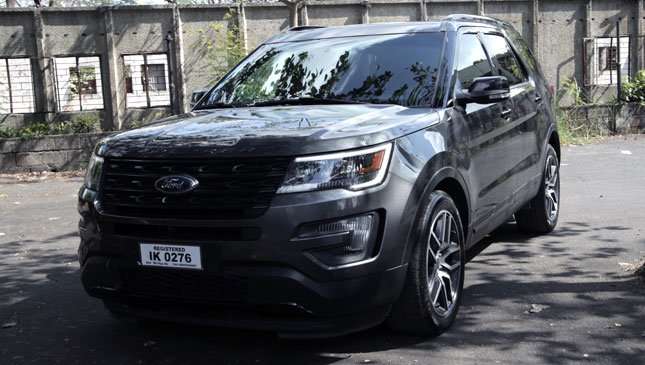 The Ford Explorer is kind of an oddity in our market. It's a big seven-seater SUV, but it doesn't exactly compete with the likes of Asian stalwarts like the Toyota Fortuner or the Mitsubishi Montero Sport. Instead, the Explorer exemplifies an American product that's been directly transplanted to a different time zone. Yes, it's big, but it's got a relatively low stance to cruise on roads that are smoother than ours. It's got a massive engine that eschews Asian sensibilities about fuel economy. Inside, there are amenities that are closer to standard in the US than here.
Continue reading below ↓
Recommended Videos
Maybe it has something to do with our Americanization as a country, but driving the Explorer around Manila for a week was an enjoyable experience. Did it feel out of place next to jeepneys and tricycles? At times, yes, but it still felt pretty cool to cruise around in a big bad 'Murican machine. Here are five observations we had from our experience with this SUV.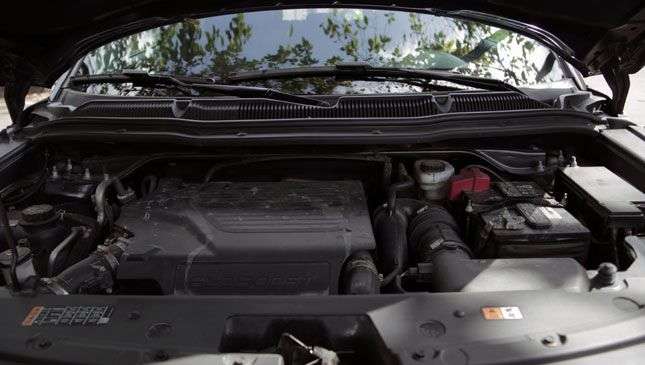 1) The engine packs a wallop
As a Filipino gearhead, I've always had a sort of 'grass is always greener' curiosity with big displacement American engines. I was eager to test out this Explorer's 3.5-liter EcoBoost V6. What I experienced was exactly how I hoped it would be. With 365hp and 475Nm under the hood, the Explorer accelerates with the urgency of a vehicle half its size. It's smooth from the get-go, then the twin turbos kick in and leave smaller cars in the dust. Job well done, Ford.
The downside to all this oomph, however, is the Explorer's poor fuel economy. In city traffic, I averaged only 3-3.5km/L. Even when I drove along the Skyway coming from Alabang, I didn't fare any better than around 4.2km/L. Unfortunately, fun has its downsides.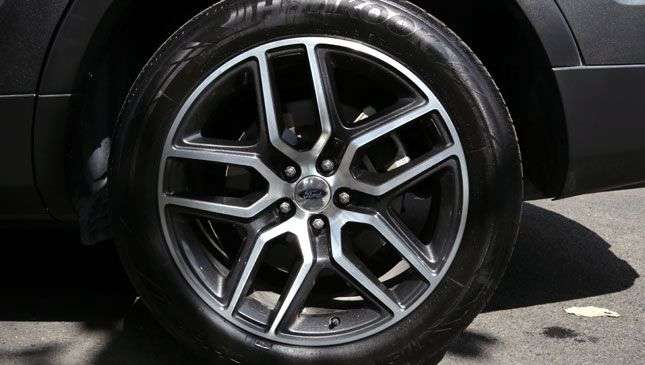 2) The ride is nice and smooth
Thanks to the sport-tuned suspension and 20-inch wheels on this top-of-the-line variant, cruising around in the Explorer feels just right—soft enough for comfort, but firm enough that you feel steady and balanced inside. Even when you put your foot down to make full use of the twin-turbo V6, you don't feel displaced the same way you would in a small vehicle.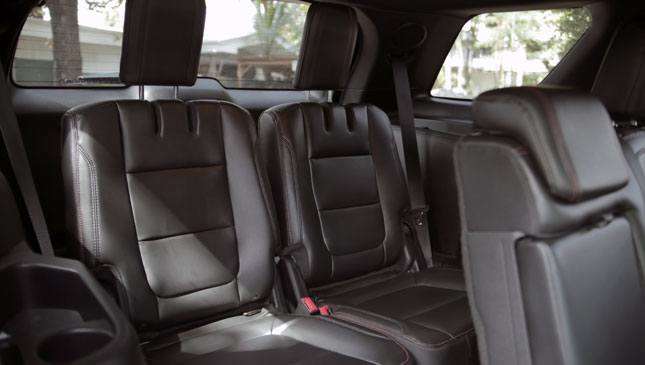 3) There's lots and lots of space to sit
Americans are generally bigger than us, so it's no surprise that the interior space in the Explorer is ample. Unlike some of the SUVs sold in our region that claim to have seven seats on paper, the Explorer really can seat seven passengers comfortably. Even in the third row, which some SUVs merely have as an afterthought, there's ample head and leg room for passengers. The cargo space is cavernous with the seats down, too.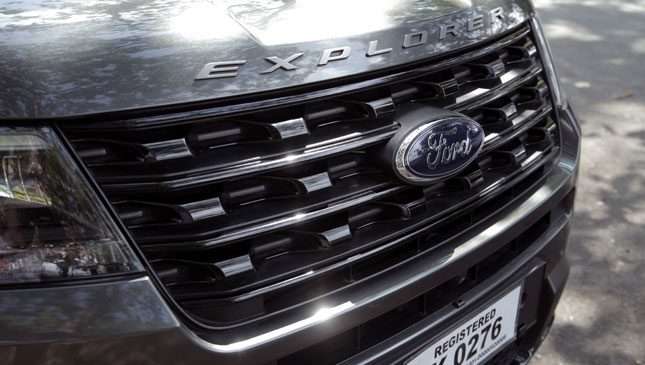 4) The design exudes luxury
"Sir, sa inyo po ba yung Land Rover?"
That was the question from a security guard when I asked where the entrance was to access a mall's parking after hours. I found out that he was indeed referring to the Explorer, and this tells you all you need to know about its design. From the imposing grille to its boxy but smooth shape, this American SUV looks to have taken cues from the British brand.
In my opinion, the design works well. The Explorer's look exudes luxury but still has that badass SUV feel, especially in the Magnetic Metallic shade of this test unit. You could picture Bruce Wayne or Tony Stark being driven around in this when they're not out saving the world.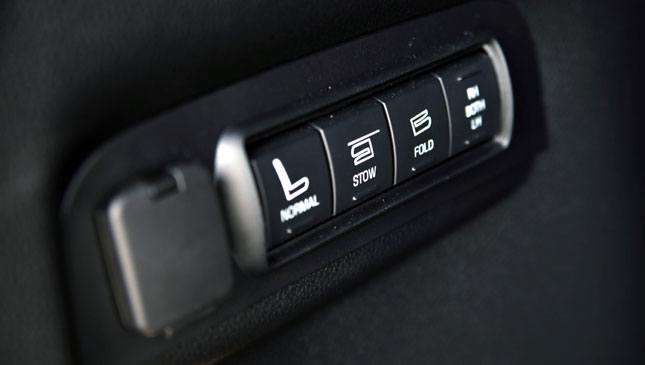 5) Electric everything
The Explorer's Americanness shines through in its emphasis on making your life as convenient as possible. Every little thing in this vehicle can be adjusted electronically. The driver alone gets the following options that he can customize by pushing a button: seat adjustment (with three slots to save your settings like a radio), lumbar support, steering wheel tilt and length, and brake pedal and accelerator height. You don't even have to bend over to open the fuel tank, because there's a button outside for the attendant to use. Convenient!
The coolest electrical option onboard is the adjustment of the third row of seats. There are different modes available depending on how much storage room you want. Just one push and the seats will fold and spin to on their own. I found myself doing it more than once just because it looked so damn cool.