With its—ahem—large grille, the BMW 7-Series is no longer the understated limo it once was. All the more reason, then, for the world's tuners to start picking them up and slapping on some aftermarket bits, surely?
Normally, that would be a recipe for disaster, but this M760Li xDrive from Polish tuners auto-Dynamics.pl is actually growing on us.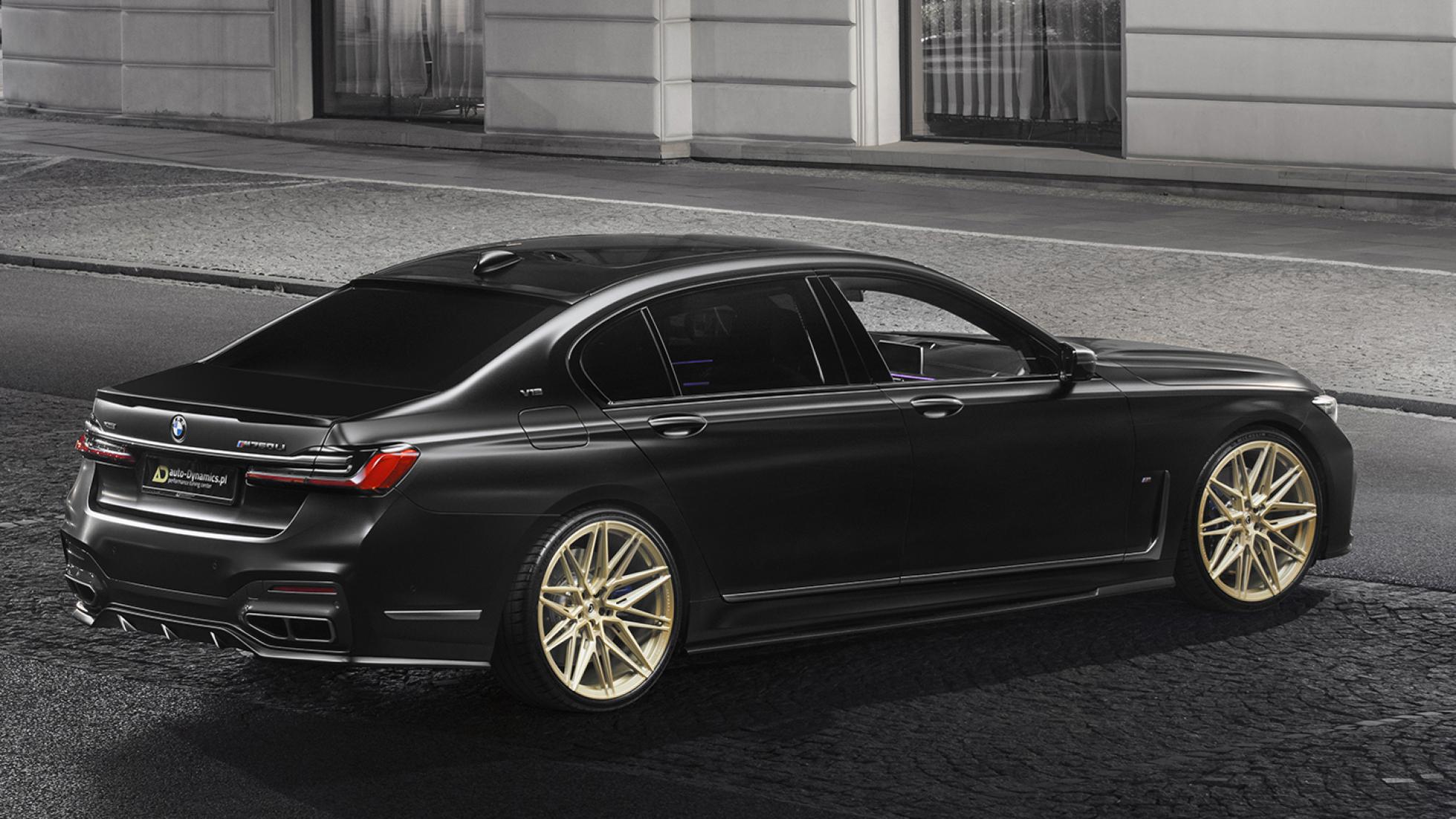 Of course, it helps that there's a 6.6-liter V12 under the hood producing 577hp and 849Nm of torque—and that auto-Dynamics had the good sense to leave the engine well alone. Zero to 100kph in 3.8sec is plenty fast enough for your chauffeur.
Instead, the modifications are mostly visual. There's a full styling package from Russian company Ronin Design that includes a new front lip, side skirts, roof spoiler, rear diffuser, and trunk spoiler. The whole thing is then finished in 'Frozen Black' paint—which helps tone down some of the more challenging aspects of BMW's design.
ADVERTISEMENT - CONTINUE READING BELOW ↓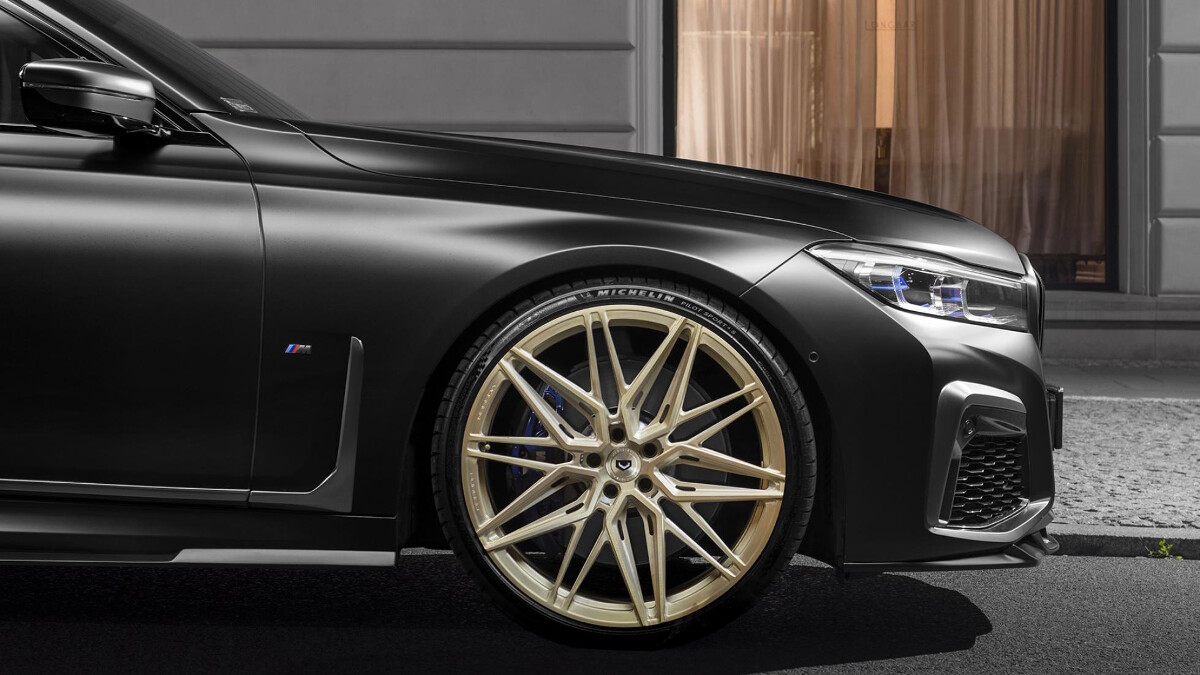 And then there's the wheels. Built by Vossen, they're 22-inch forged aluminum units designed specifically for this auto-Dynamics build. They're also gold. Brave.
Other than the lowered air suspension, though, that's about it for changes from the standard, long-wheelbase M760. What do you think, Internet?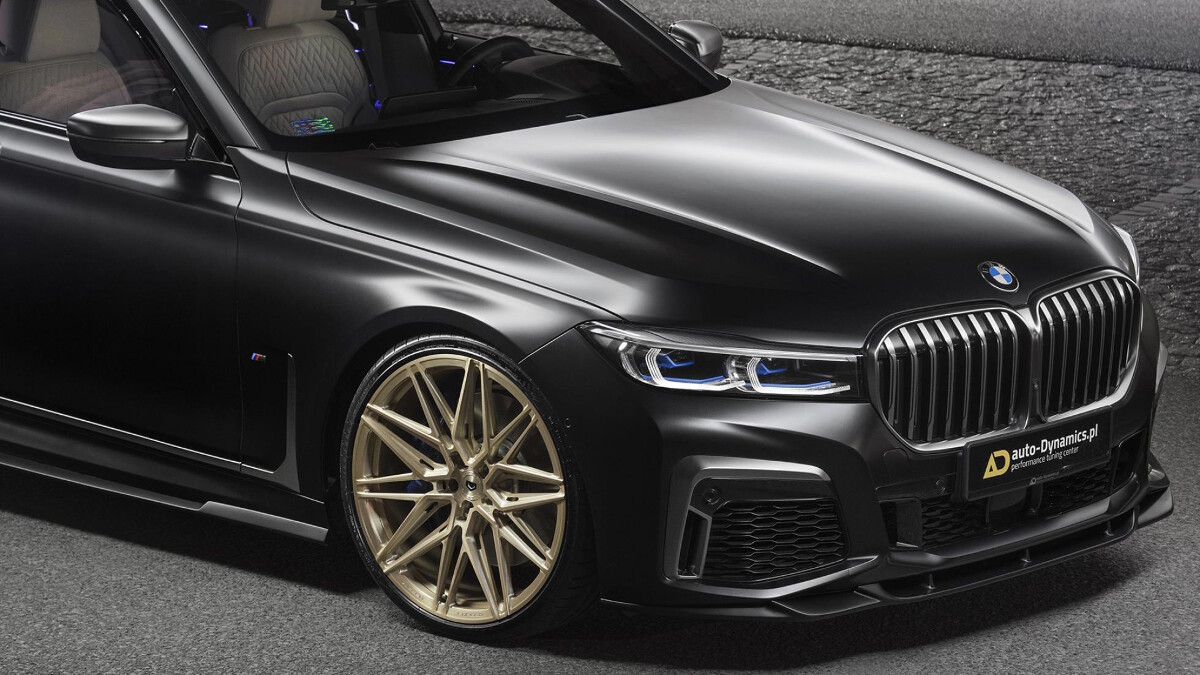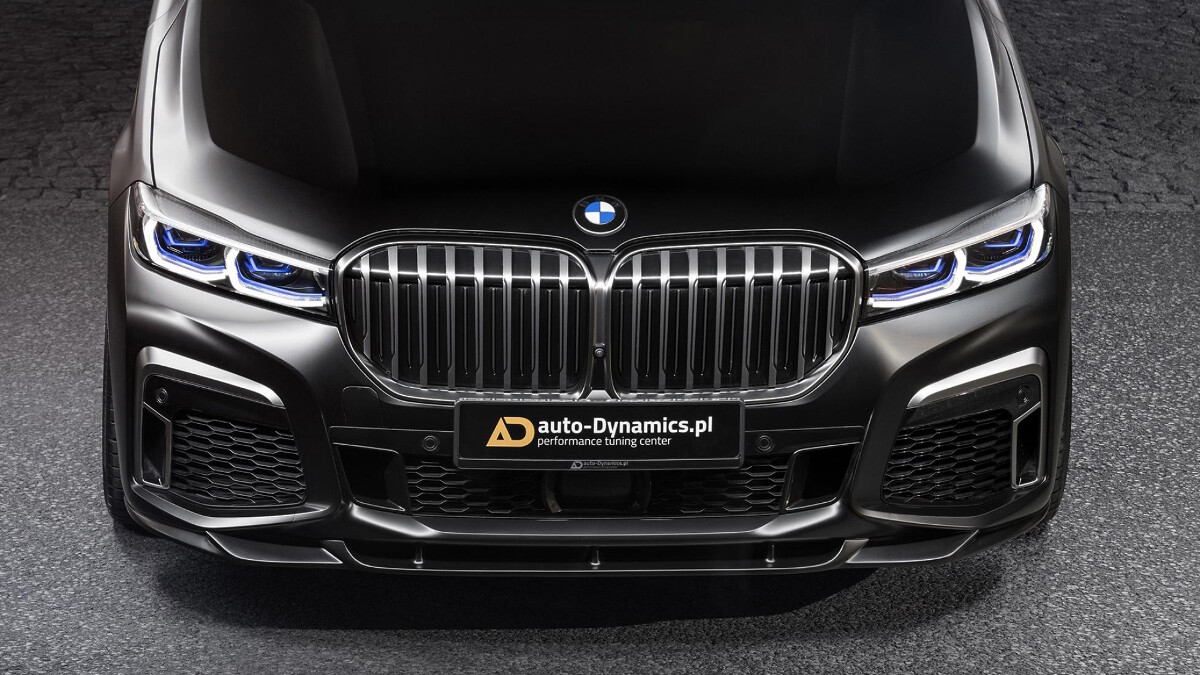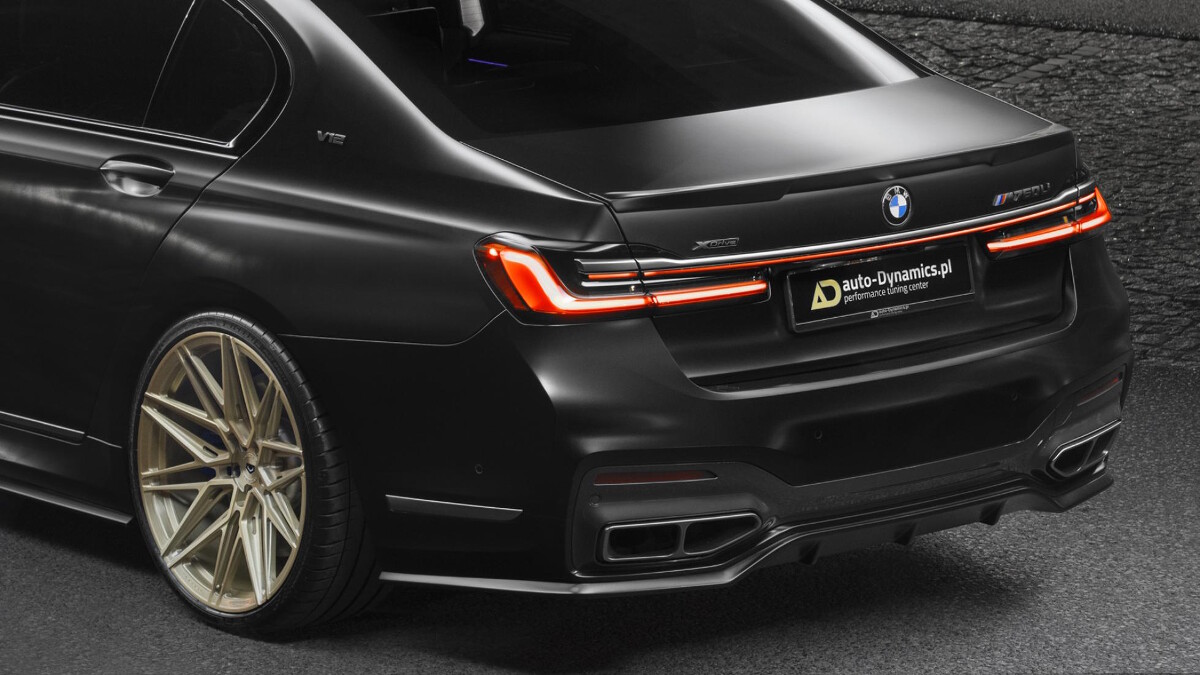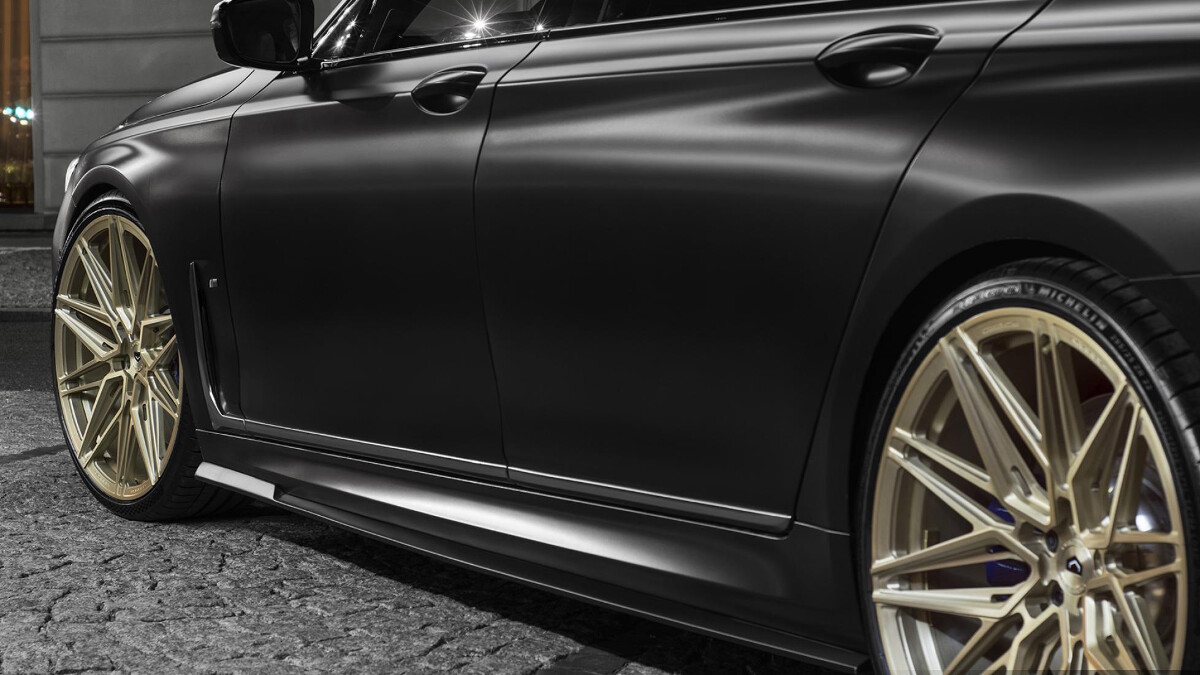 ADVERTISEMENT - CONTINUE READING BELOW ↓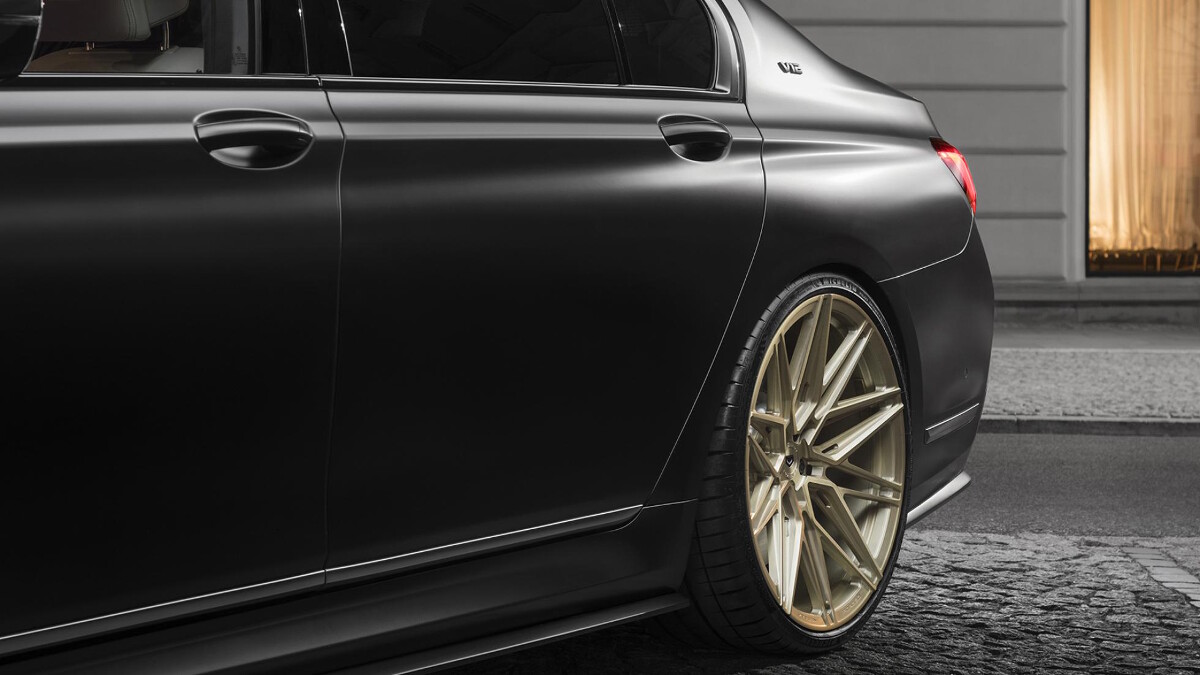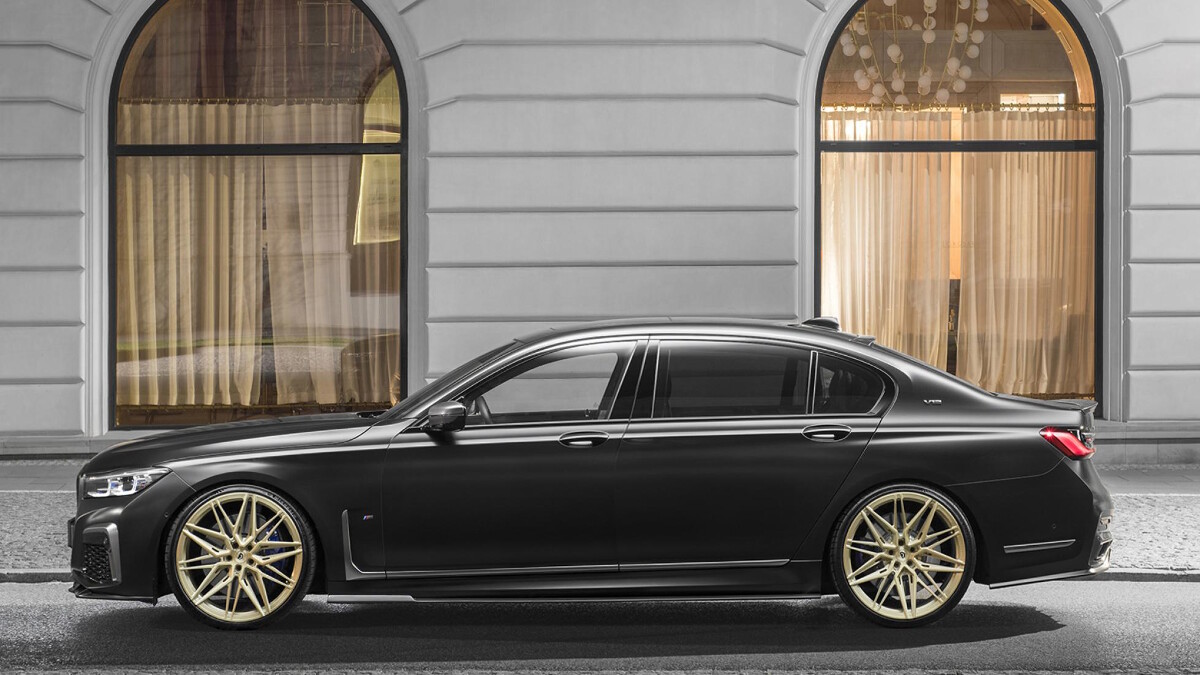 NOTE: This article first appeared on TopGear.com. Minor edits have been made.