These days, we see most automotive artwork take shape in the form of renders. We don't see much of the traditional freehand illustrations or paintings that would have been commonplace just a few decades ago.
Maybe it's because of the changing times—with technology being highly accessible in this day and age—or maybe we're just looking in the wrong places. In any case, whenever we do come across any of these good, old-fashioned hand-painted pieces, they're oftentimes gold. Just take these awesome portraits on recycled newspapers, for example.
These were created by Adam Ambro, a Colorado-based architect who focuses mainly on aviation. His creativity definitely piqued our interest, so we got in touch with Adam to ask more about his work and the process that goes into making these pieces. Adam told us that this all started with some "late night screwing around."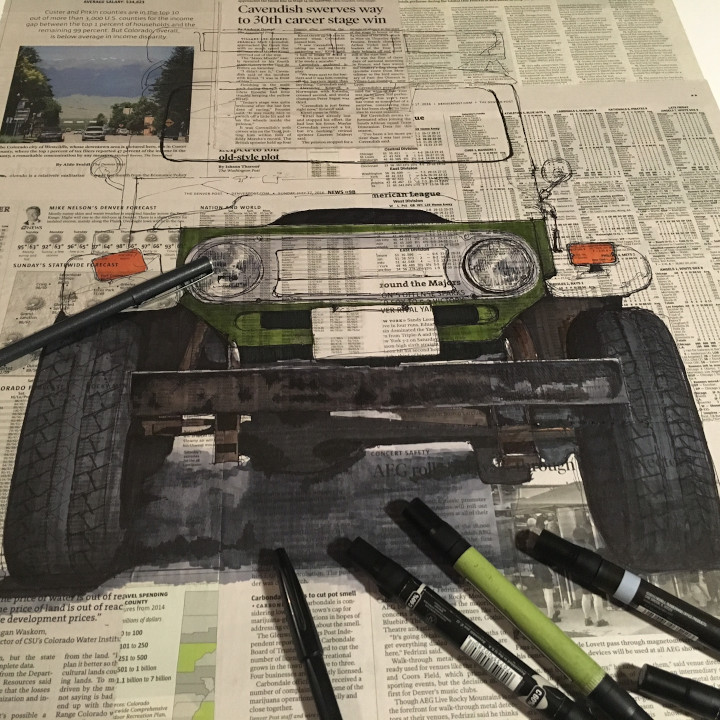 Continue reading below ↓
Recommended Videos
"I used to watercolor paint (a long time ago) but it was always a process to get motivated and set up since I didn't have a dedicated space. I was in architecture graduate school at the time, so markers and newspaper were readily available," said Adam.
He told us his first works date back to around the year 2000, and over time the scale has grown and the level of detail tightened up. He has created pieces on multiple Land Rover Defenders and some of Toyota's off-road SUVs. There are some Jeeps and a few interesting campervans as well.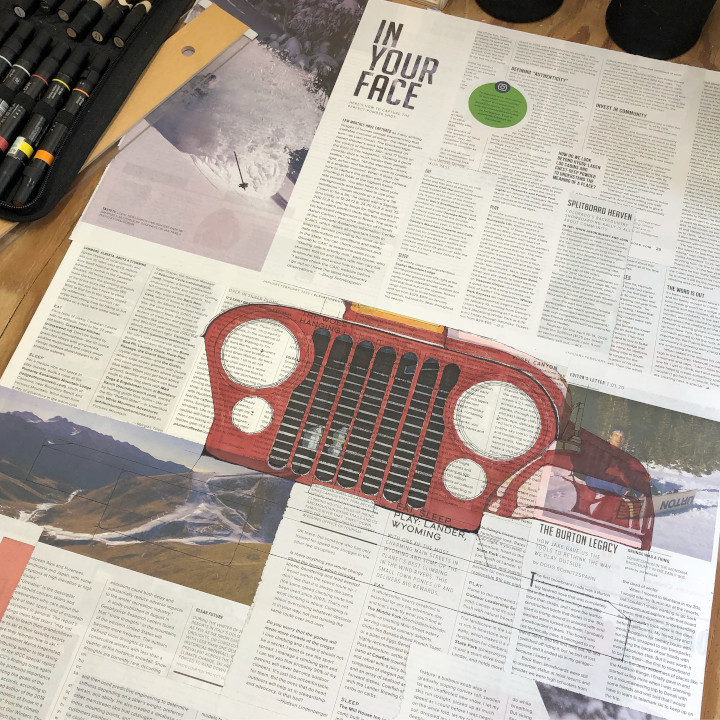 As for how he makes these incredible pieces of art, he shared that the process starts with building the canvas—which is mostly made up of old newspapers and magazines. Adam mentioned that he used to stick to just classified ads on the paper, but he had to turn elsewhere when these sections slowly disappeared over the years.
For some of his previous work, he has used a few circa-1960s issues of Road and Track as well as some back editions of the Porsche Owners Club magazine. Nowadays, he relies heavily on a regional publication from his area, which he said usually has great imagery that are oftentimes appropriate for his subjects.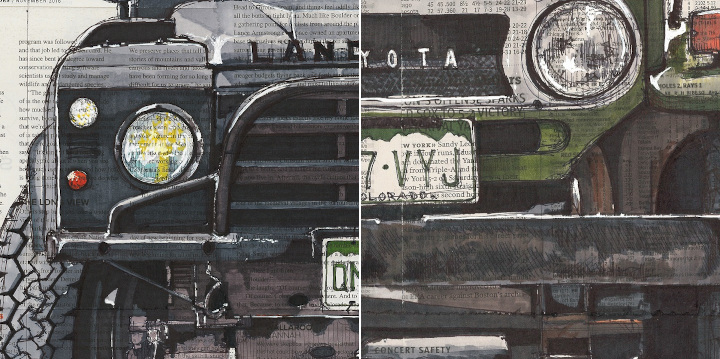 "I'm always looking for that image or headline that just 'fits' with the piece. From there it's a bit of technical drawing exercise getting things laid out. Once I have the scale and proportions correct, things get a bit looser for a while. Finally, the fine black pens come out and I backfill the detail. By the end, it feels like I've drawn each piece three or four times, constantly layering new information."
Adam also shared that one piece usually takes anywhere between three to four weeks to complete. "It's a lot of late nights and early mornings, with the occasional rainy afternoons," he added.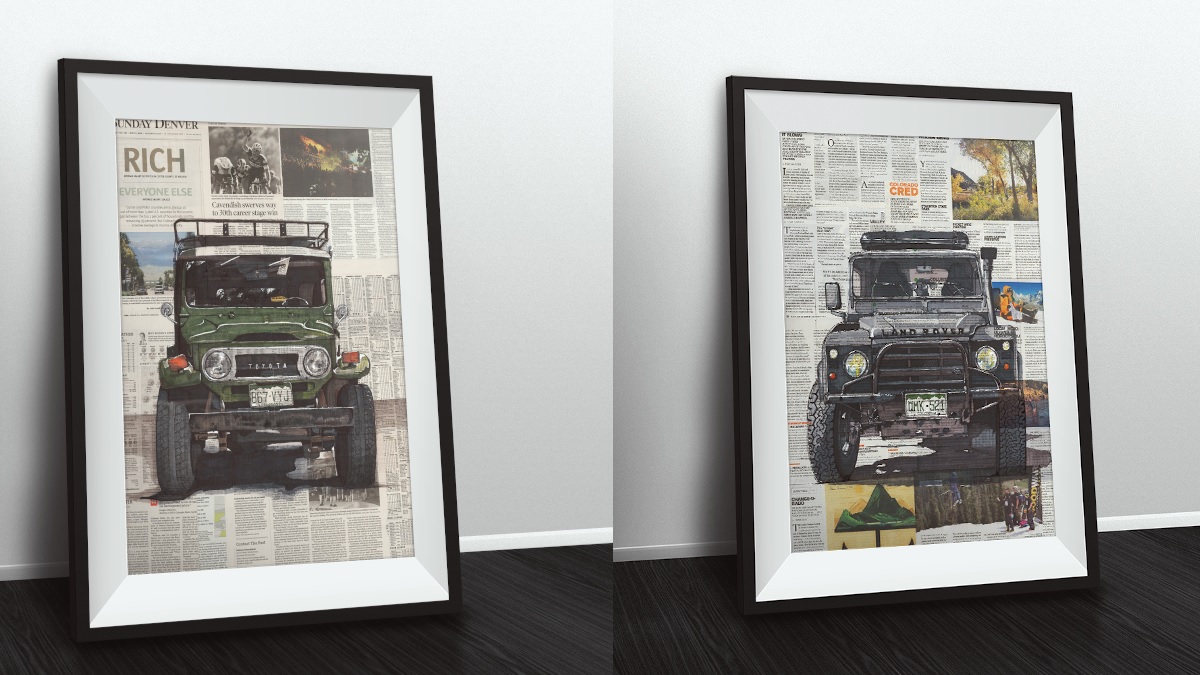 These works of art are being sold on Adam's website, and they cost anywhere between $30-$80 (around P1,500-P4,000) apiece. With the amount of work Adam puts into making any of these, we'd say that's a price many would be willing to pay.
What do you think of Adam's work? You can check out more of his pieces below. Share your thoughts on them in the comments afterwards.