"The project literally started out as a joke," says Spanish design house Bengala's general manager Shoghi Saeidnia. That's what we like to hear. "We thought we'd give the ultimate, luxury 4x4 a raw, stealthy, off-road finish. So, we designed a concept and shared it online with a few of our closest customers.
"It all became real when one of them asked us if it could actually be made."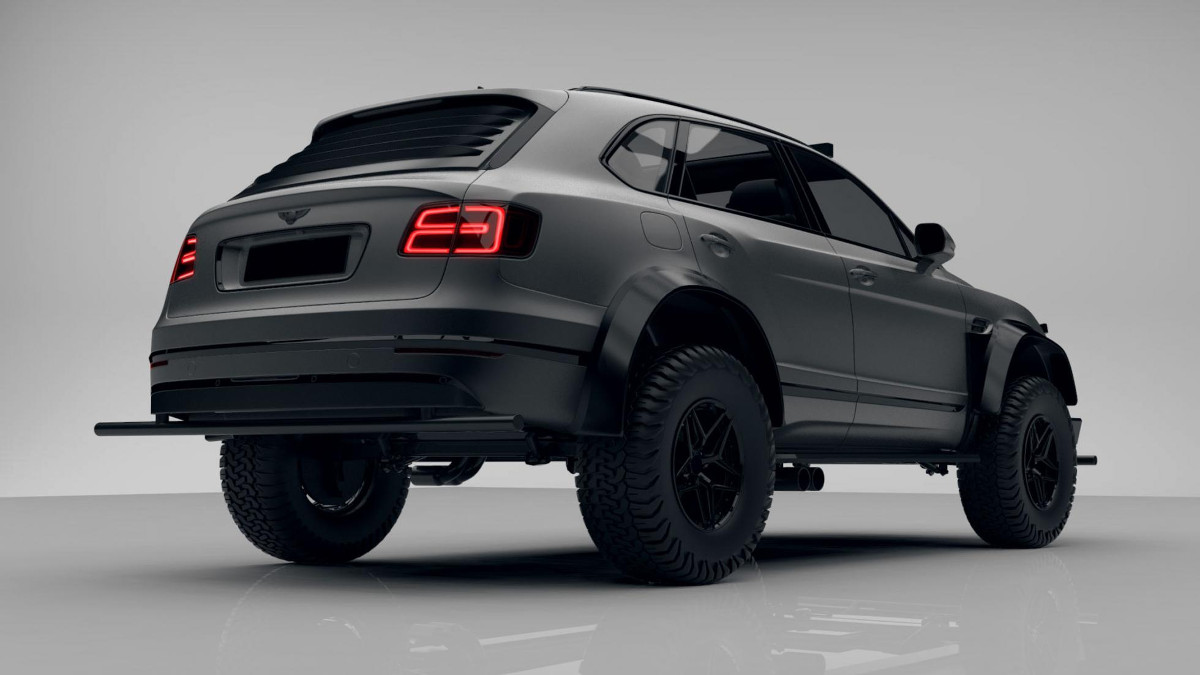 ADVERTISEMENT - CONTINUE READING BELOW ↓
Well, mystery customer, the world thanks you, because the Bengala Bentley Bentayga Squared is absolutely mega. So far, we don't have many details of mechanical changes to the £130,000+ (around P8.63 million) SUV, but what the eye can see is already plenty to take in. There's lots of carbon fiber—although as Bengala states in its own press release, "weight-saving is not a priority on a project of this magnitude."
While the carbon may be just for visual effect, those front and rear bumper guards are made from steel and should withstand a serious pounding from any rough stuff you find yourself crossing.
ADVERTISEMENT - CONTINUE READING BELOW ↓
Recommended Videos
The revised and jacked-up suspension, new wheels, and gnarly tires should all help, too. This certainly isn't all show and no go—it's been developed with the help of 13-time Dakar Rally competitor Manolo Plaza.
Oh, and let's not forget the light bar and the louvered rear window. Applying those to any old SUV makes it cool, but on a Bentley? This thing really is crazy—and we love it. Get your orders in quick, though; the Bentayga Squared will be limited to 15 units worldwide.
Don't think this is the end, either. The next car that Bengala is setting its sights on is the Rolls-Royce Cullinan...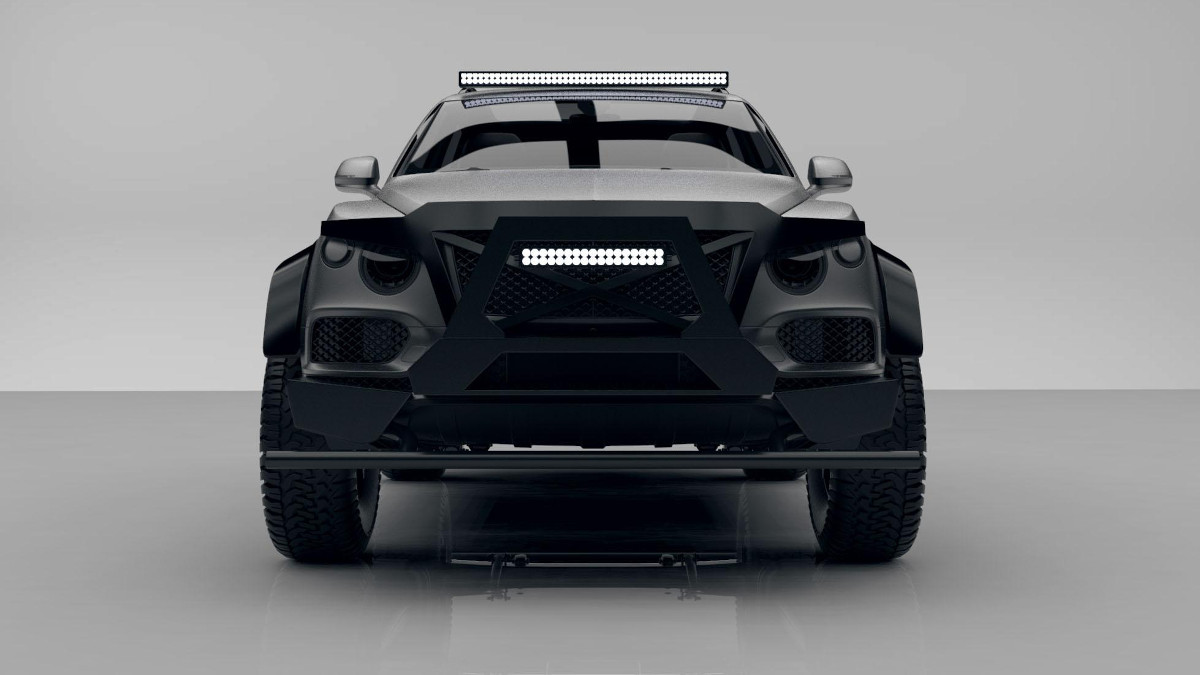 ADVERTISEMENT - CONTINUE READING BELOW ↓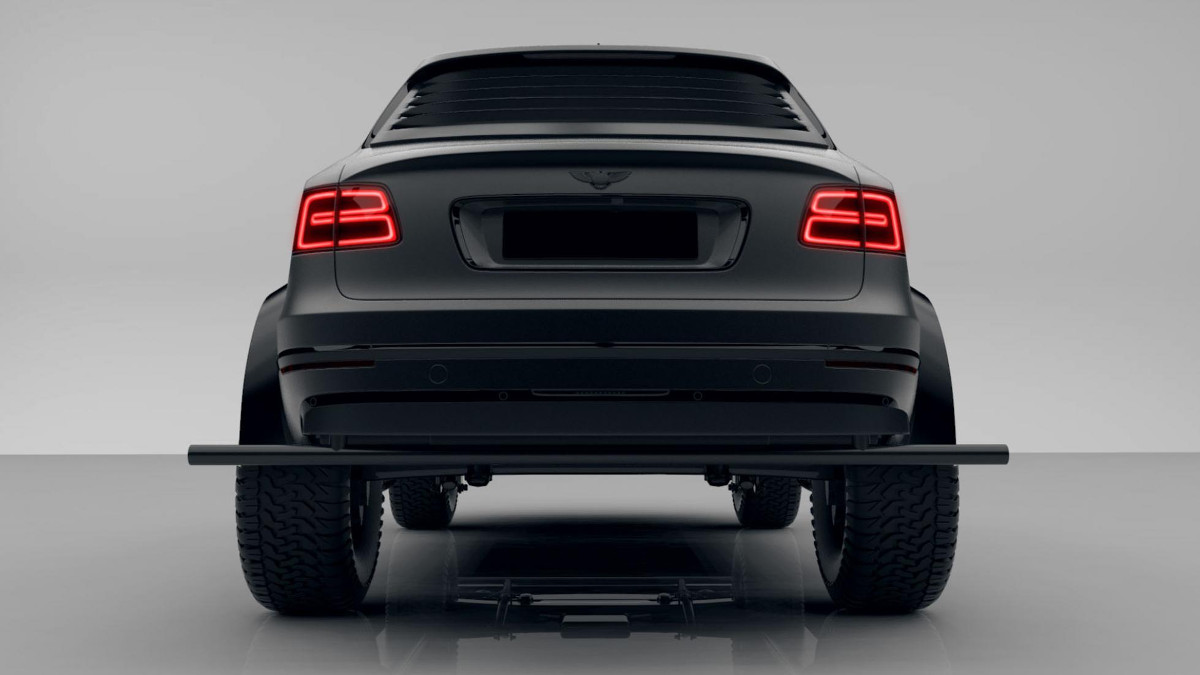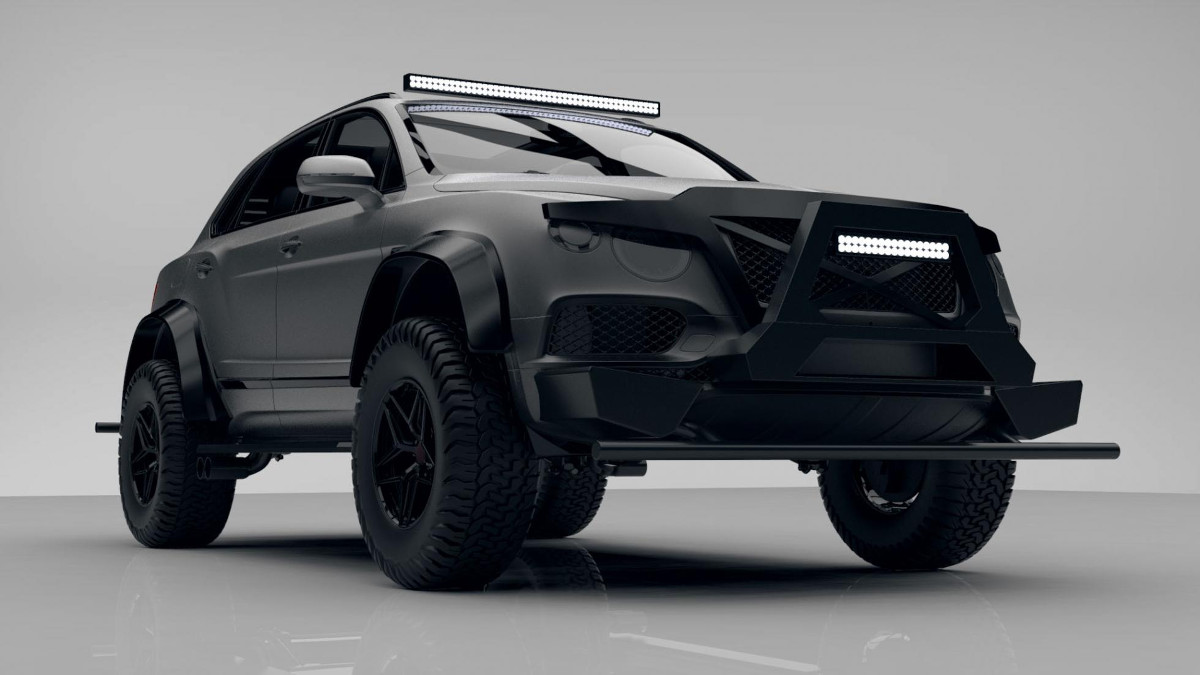 ADVERTISEMENT - CONTINUE READING BELOW ↓
NOTE: This article first appeared on TopGear.com. Minor edits have been made.