Whether you're a child of the '90s, a 2000s kid, or you're the spawn of the 2010s, there's a Bugatti hypercar for your generation.
Each of them shares four common traits: four turbochargers, four-wheel drive, a carbon-fiber chassis, and performance numbers so potty, they'd have made Professor Stephen Hawking check his work, twice. Welcome to the evolution of the Bugatti supercar, from EB110 to Veyron to Chiron. Got a favorite?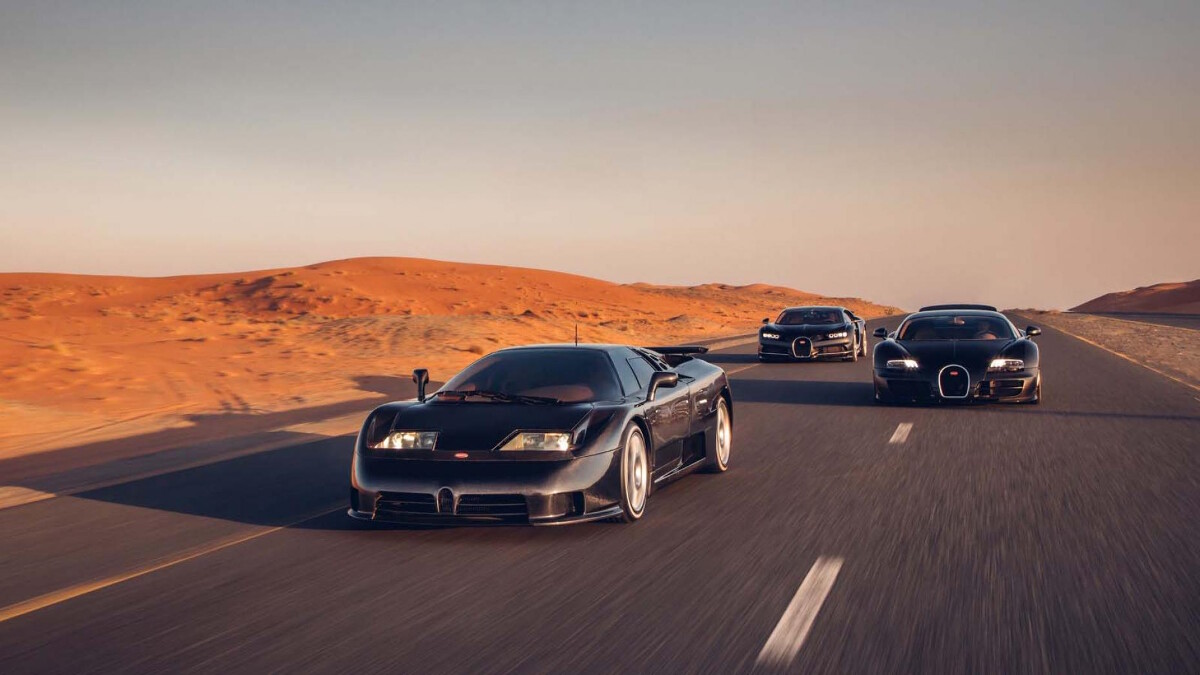 The EB110, seen here leading the pack, first emerged in 1991, but only 135 were produced before Bugatti went bust again in 1995. The curious-looking two-seater was a luxurious leather- and wood-lined capsule of speed that took the fight to the McLaren F1, the Ferrari F50, and the Jaguar XJ220 with a 3.5-liter quad-turbo V12 engine developing 560hp. Power was thread—gingerly—through a six-speed manual gearbox.
Continue reading below ↓
Recommended Videos
Like the Veyron and the Chiron that would come later, what Bugatti did was make a really, really fast car, then decide it wasn't fast enough, and make an even more powerful, faster version—and dub it 'Super Sport.' That's an EB110 Super Sport pictured above.
More boost upped power to over 600hp, and with only 40 sold—one to a young Michael Schumacher, no less—it's the rarer and more desirable car. Of course, if you want an even more scarce EB110, you could always try to buy one of the pair specially prepared for endurance racing.
Bugatti claimed the EB110SS was good for 0-100kph in 3.2sec and a top speed of 354kph, and independent tests found that the car would streak from rest to 160kph in under 10sec. It was bananas, but it didn't stop Bugatti going pop once more, and becoming dormant until 1998. Volkswagen then purchased the brand and set about building a car—and a legacy—that would rewrite the supercar record book.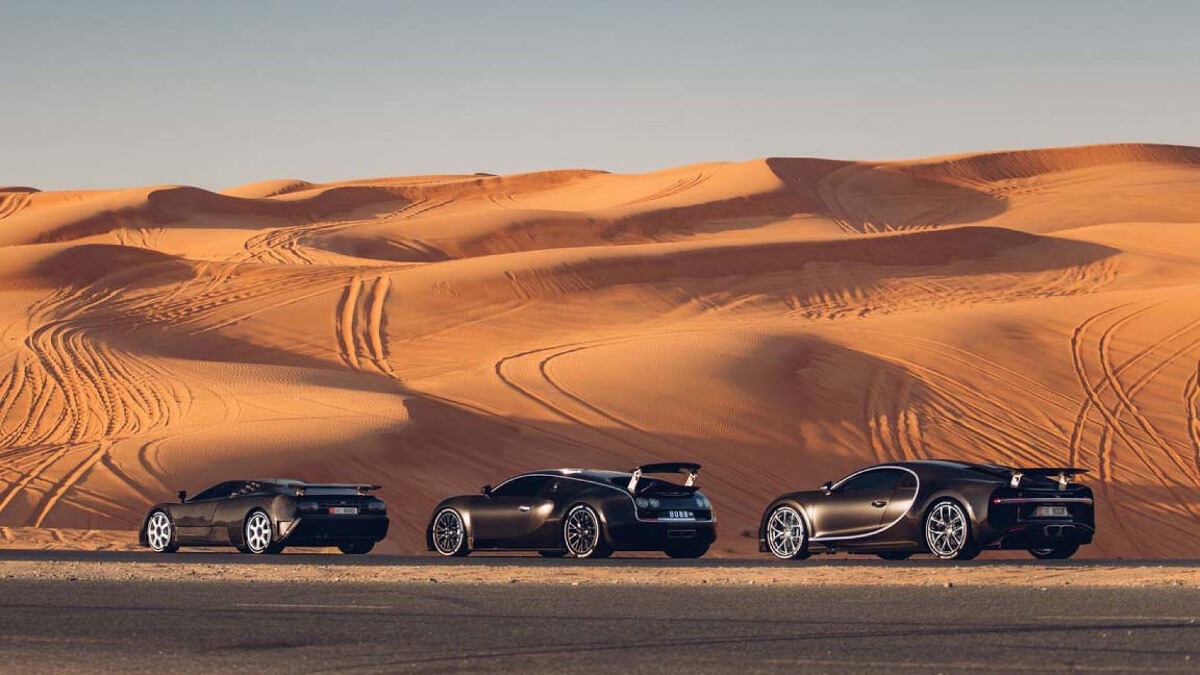 The culprit was, of course, the Veyron, as seen here in the middle, in Super Sport guise. The story has become the stuff of automotive legend: The late VW boss Ferdinand Piech instructed his top engineers to build, as a showcase for the best of VW engineering, a 16-cylinder car with a top speed of 400kph. Development was long, painful, and terrifically expensive, with massive hurdles to overcome in tire tech, development, building a gearbox to take the torque, and making the aero work over a body design that Piech insisted was not to be changed.
Ironically, the engine was reputedly one of the less fiendish aspects of the projects. The 8.0-liter quad-turbo W16—distantly related to the W12 engine in the Bentley Continental GT—easily developed more than the nice, round 1,000ps—or 987hp—that had been specified. It also powered the finished Veyron to a verified top speed of 407kph, realizing Piech's dream. But, that meant when the likes of Koenigsegg and SSC came sniffing around with their own 400kph+ hypercars, Bugatti had some extra power in its locker to turn up the wick.
That brought us 2009's Veyron Super Sport. Its lower-drag body was pushed through the air with a 1,183hp version of the mighty W16, recording a 430kph top-speed average at Ehra-Lessien, and re-establishing Bugatti as the king scalp to be challenged in the top-speed wars.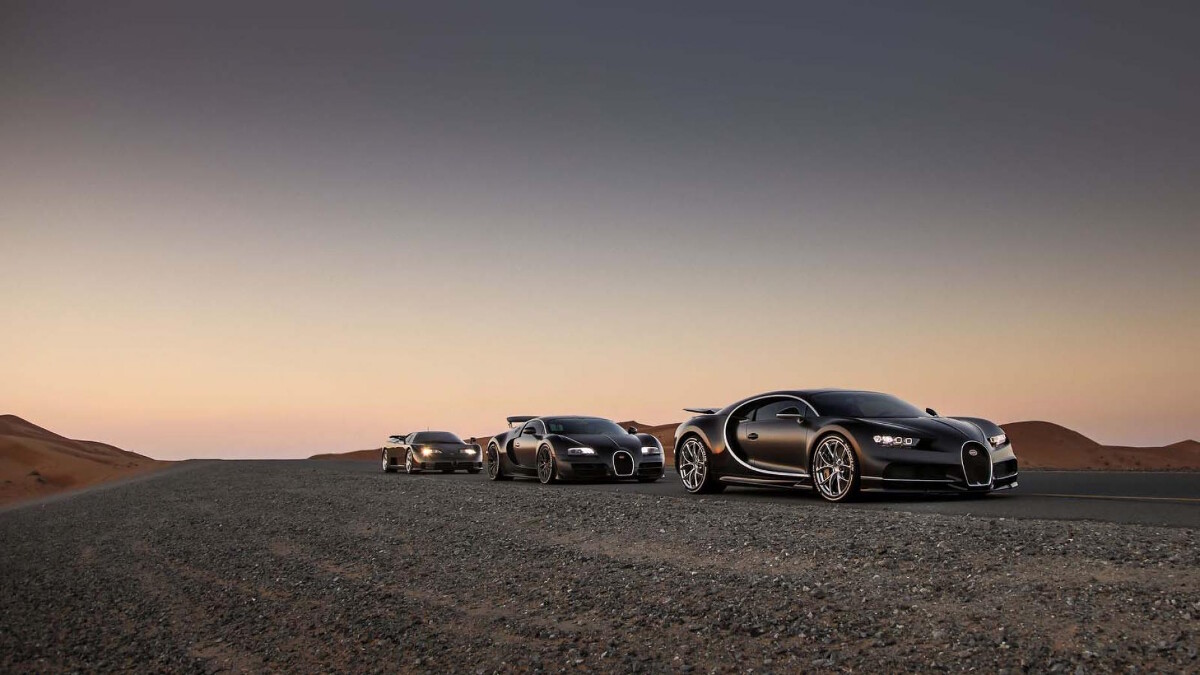 Finally, then, to the current Bugatti: the Chiron. After years of rumors about how—or indeed, if—Bugatti would replace the Veyron (most centering around some sort of hybrid boost), Molsheim called everyone's bluff and basically gave us a prettier Veyron with a load more power.
New turbos upped poke to some 1,479hp (1500ps), though the top speed, limited to a paltry 420kph, seemed like a bit of a let-down. It wasn't until the streamlined, tuned-up Chiron Super Sport 300+ became the first street car to max out beyond 483kph (3oomph) that the Chiron's potential was finally unleashed. The question for Bugatti is, where next?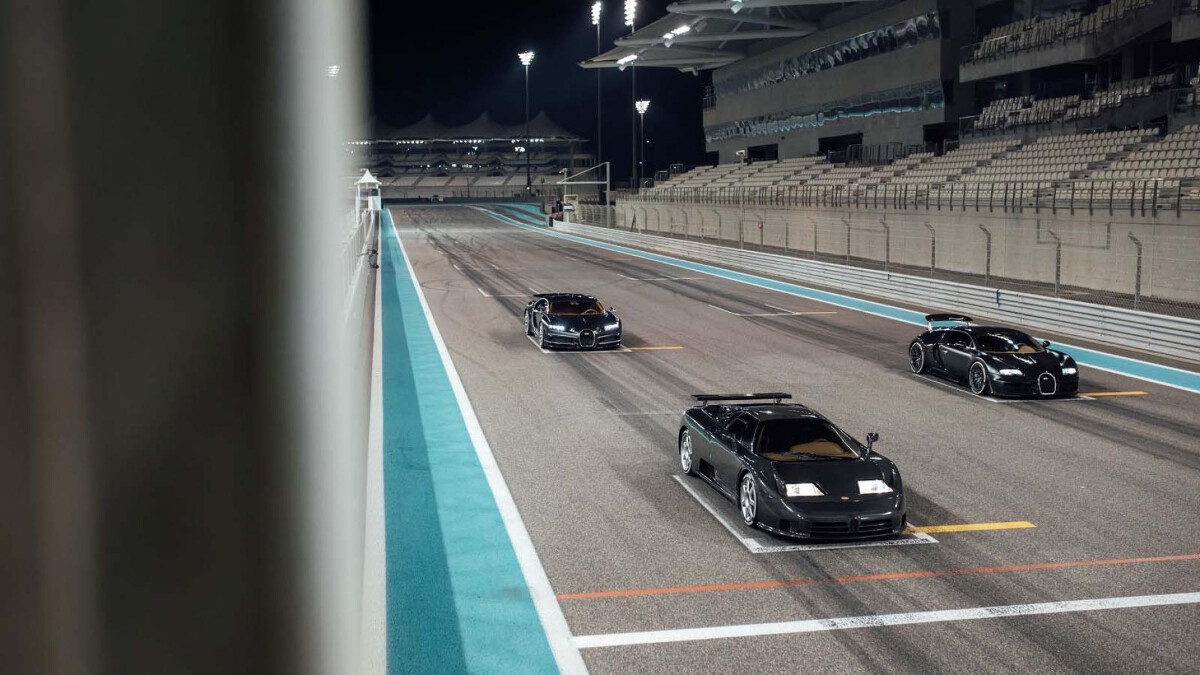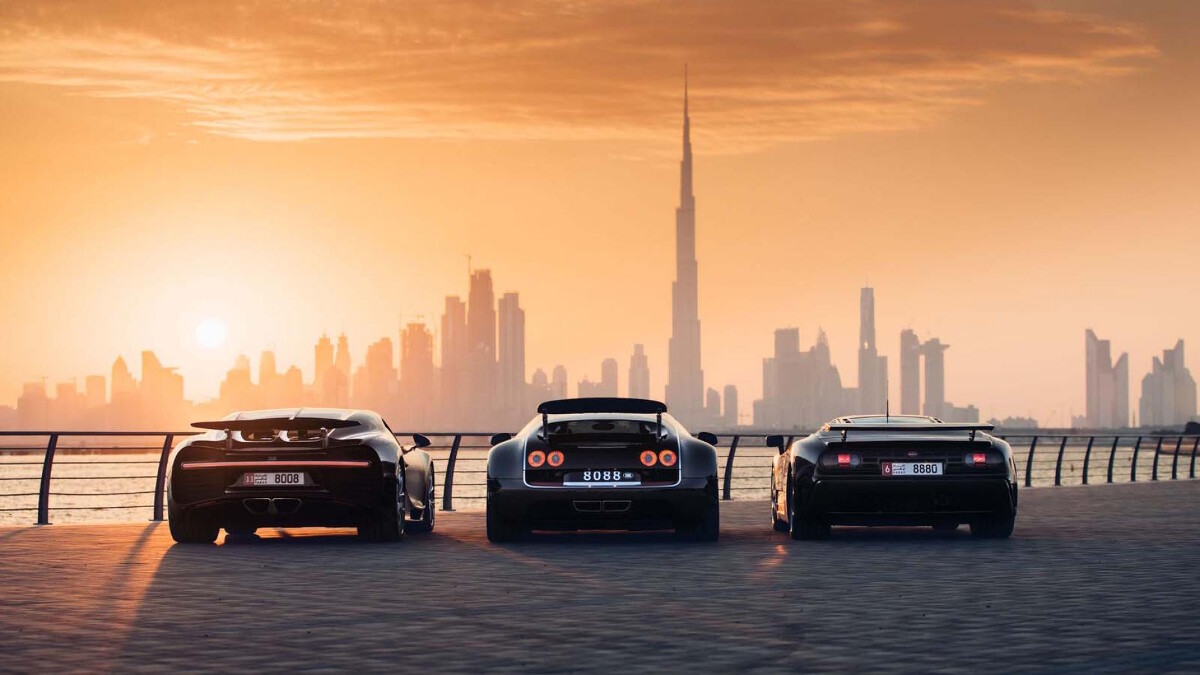 NOTE: This article first appeared on TopGear.com. Minor edits have been made.