What is it?
It's a perfect BMW sandwich. There's a 2800 CS on the outside and an S54 straight-six from the E46 M3 on the inside. One of the all-time great engines by any manufacturer, sitting in one of the best shapes ever bestowed on motoring. Needless to say, we're fans.
Who builds it?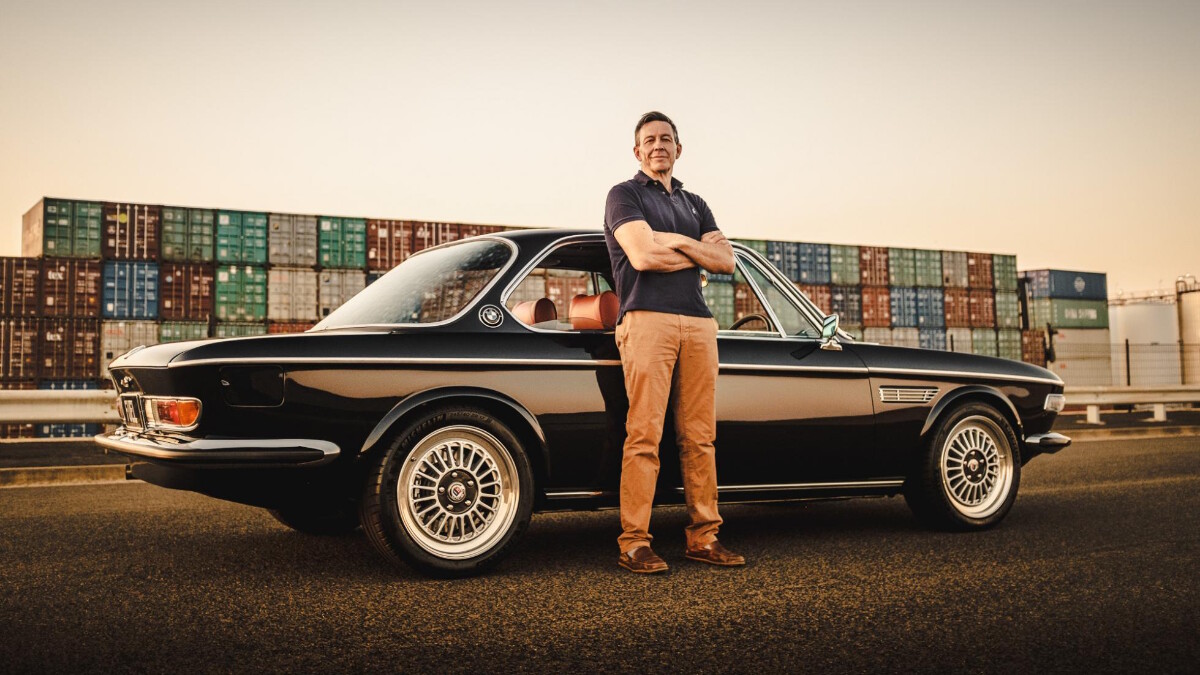 It's an Australian builder of tremendous restomods by the name of John Ward. Not to be confused with Jonathan Ward, the American builder of tremendous restomods, this Mr. Ward is different by dint of being both Australian and having a much shorter version of the same name. And also that his company is called Fuel Bespoke Designs, rather than Icon. See? Clear as an azure sky of deepest summer.
Continue reading below ↓
Recommended Videos
What's been done to it?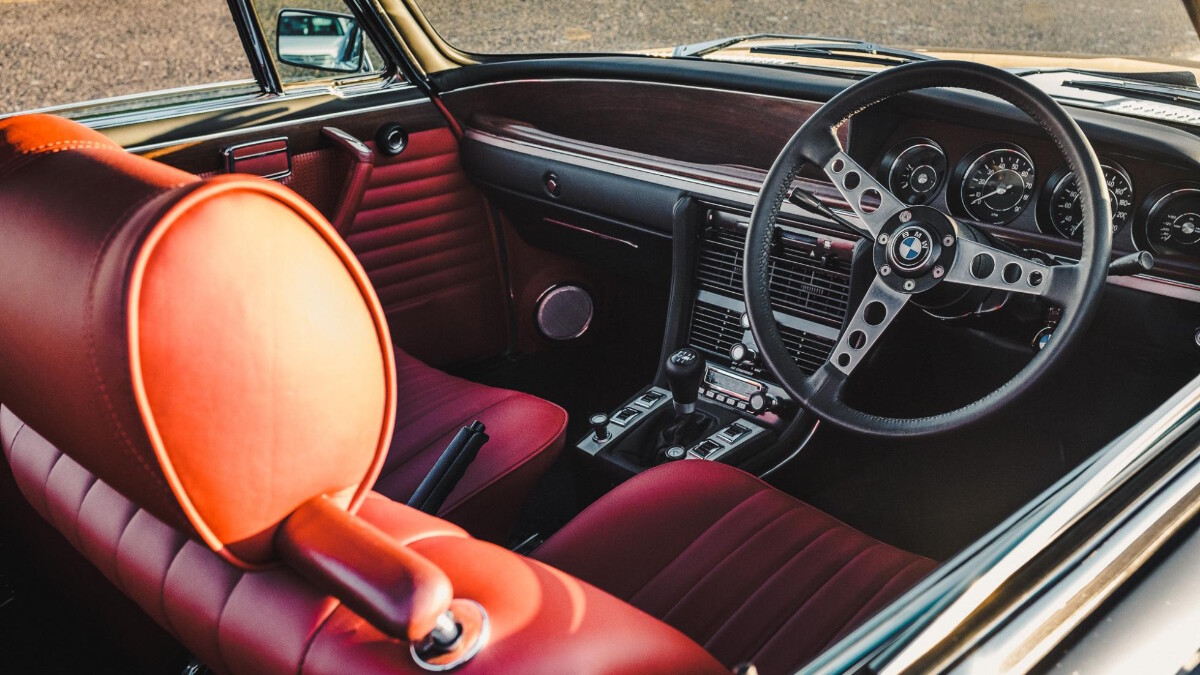 Many, many things. For starters, the donor car for this gorgeous machine, dubbed the 'Von Trapp,' was an engine-less, transmission-free, generously rusty, and hastily repaired shell of an E9, just sitting around in a builder's yard. The entire body had to be stripped and properly restored.
And, because it's a coupe from the '70s that was destined to get quite a bit more power, getting that power down—and keeping the car in one piece—was the next port of call. Cue competition-spec stitch welding of the entire shell and much custom fabrication to fit the rear subframe, driveshafts, and differential from an E28 535i. Up front, it was a case of fitting as much M3 as possible, which meant putting in a custom subframe as well as modifying the S54's sump to clear the new framework.
Helpfully, the E36 M3 five-speed fits the E9's transmission tunnel without modification and can handle the shove from the rebuilt, factory-fresh S54 without grenading itself like the original 2800 CS gearbox would have. Also, a five-speed just feels more...well, correct than a six-speed in something of this vintage, no?
Add in custom brakes, coilovers, electrical wiring and Alpina-esque wheels, finish off with a full interior retrim in red leather and some spot-on 'Carbon Schwartz' black/midnight-blue paint, and that's a CliffsNotes version of the huge project Von Trapp was.
Is it fast?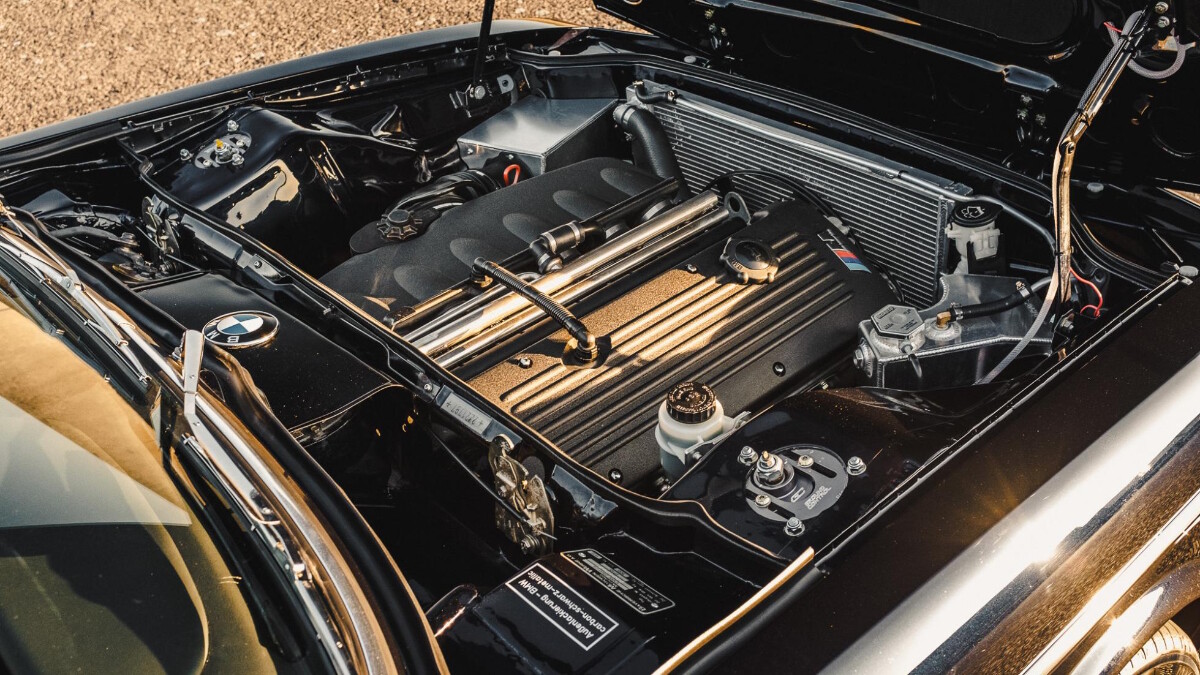 It has a 330hp M3 engine in a 1,400kg car. So yeah, it'll get along okay.
We should remind you that this car is from Australia, a country that is doing its best to equal Switzerland in its crackdown on anything that could be remotely considered 'fun in an automobile,' so a dyno-tested 300hp to the back wheels is more than enough to get so far into trouble that immigration to a sensible nation is the only answer.
How many are being built?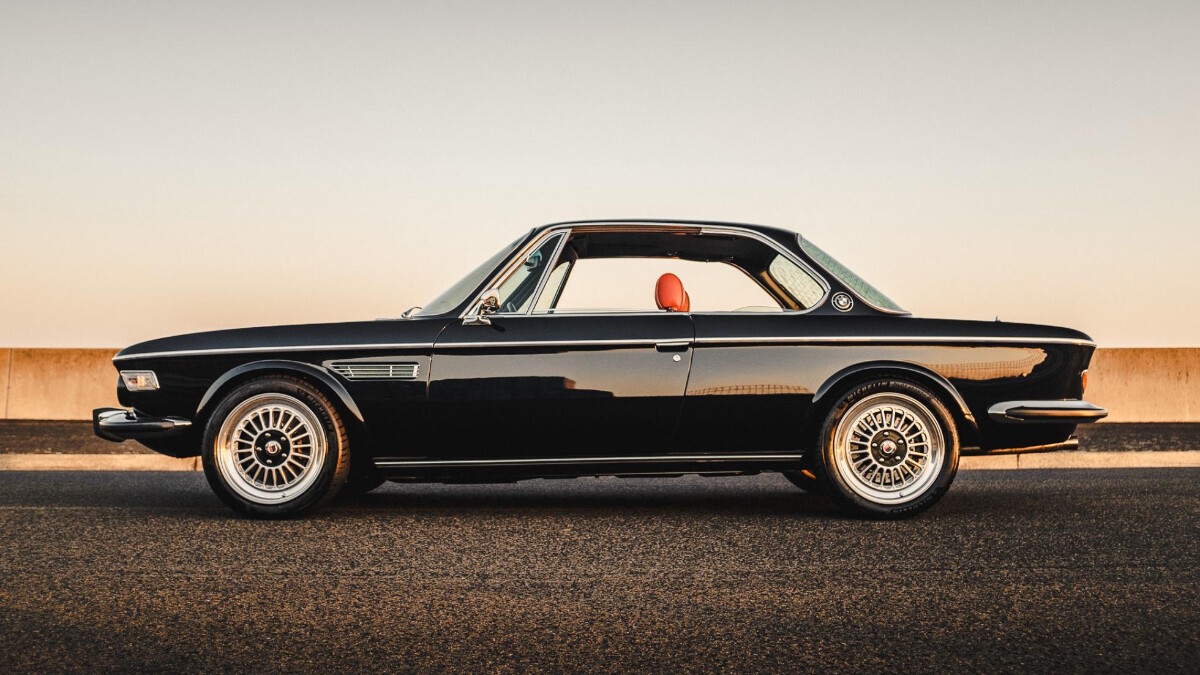 Just the one, at this stage. Unless someone reading this very article has a yearning to transform their ratty old E9 into something quite special. Or if someone has space in their garage and that old favorite, the large wad of combustible money that always seems to burn holes in pockets.
How much does it cost?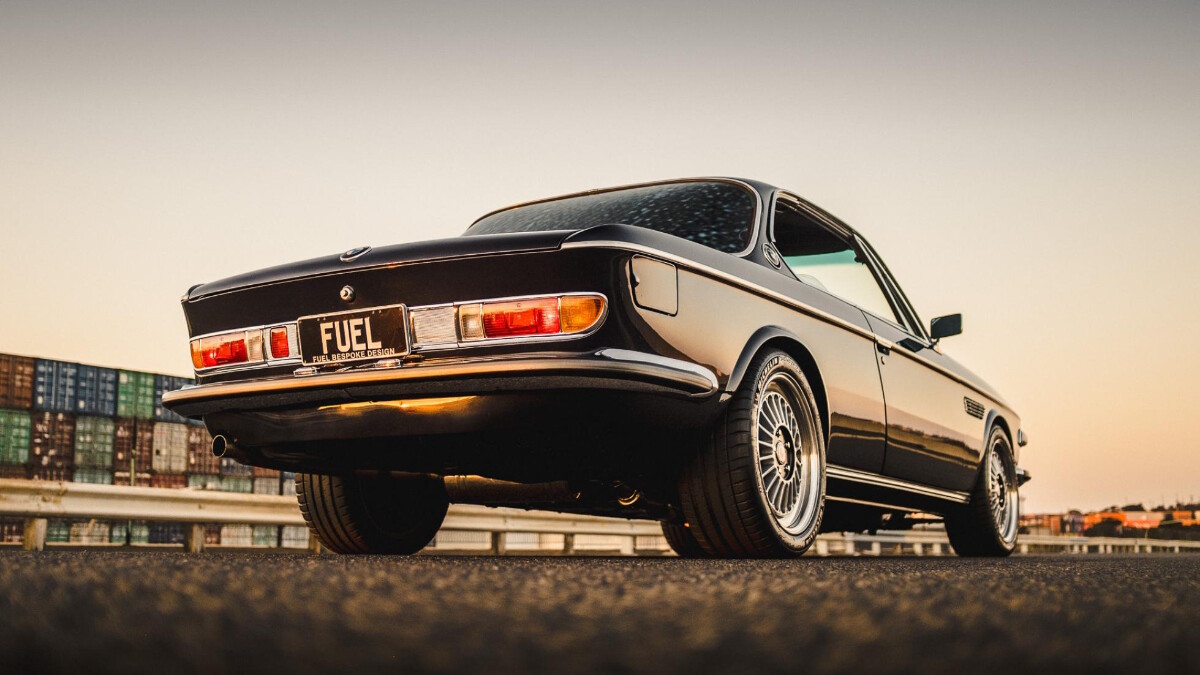 This one sold to a very lucky (and presumably very happy) customer for somewhere around 280,000 Australian dollars (P10.5 million). That's a considerable stack of cash. Not the kind of money that, say, the Australian government wasted on F-35 jets that don't work. But definitely enough to put a very considerable dent in the bank balance of even well-off restomodding fans.
Why should I care about it?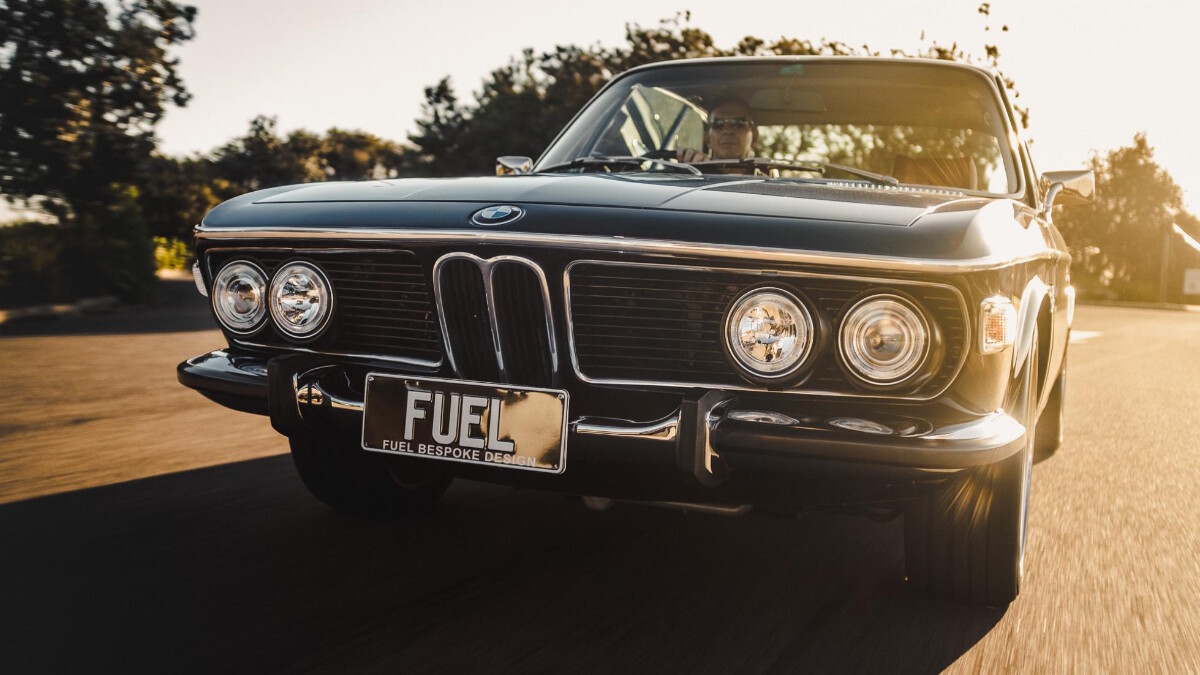 Um. Did you not see the part where it's an E9 pillarless coupe, with more power than even the road-going CSL Batmobile?
Also, in a world where every man, his dog, his dog's girlfriend, and a small rodent called Geoff has built some form of restomod Porsche 911, doing something different is its own reward. Also, there's the reward of owning one of the coolest-looking coupes ever built that just happens to have not only one of the best-ever straight-six engines, but one of the all-time great engines under the hood.
Can you tell me one interesting fact about it?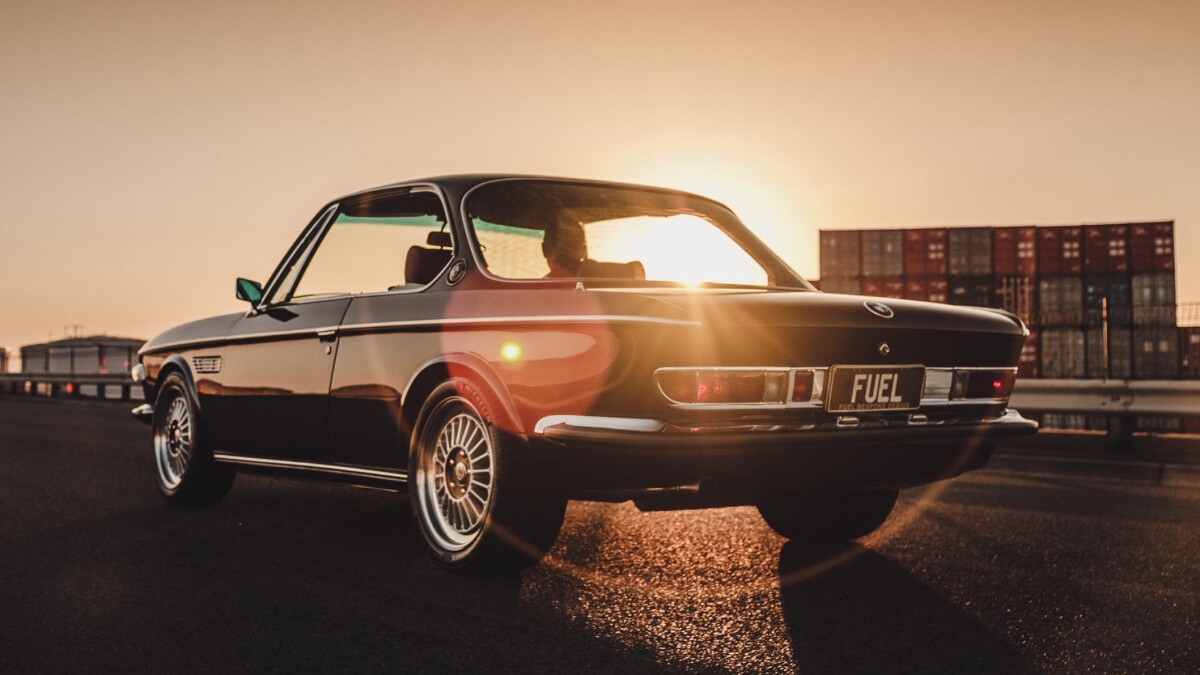 Well, there's gratitude for you. Did we not just spend the past 600 words doing exactly that?
Ah, here's one: There's a bit of an unofficial chest-out boast for which project took the most hours to build, like taking ages is some kind of badge of honor.
Yeah, yeah, we know it's a measure of dedication and craftsmanship and attention to detail. Well, without further ado: The Von Trapp took about 700 hours of dedication and craftsmanship and attention to get the perfection you see here. Kind of makes your attempts to master sourdough during the pandemic seem a little anemic, no?
NOTE: This article first appeared on TopGear.com. Minor edits have been made.