Car-company board members are usually as exciting as the table they sit around discussing profit margins and shareholder behavior. Not Ferdinand Piech, who passed away over the weekend aged 82. It's reported he collapsed in a Bavarian restaurant before being taken to a nearby hospital, where he died "suddenly and unexpectedly" according to a statement released by his wife, Ursula.
He leaves a lasting legacy. The grandson of Porsche founder Ferdinand Porsche, Austrian-born Piech has been a colossus of the car industry for six decades, piloting the rise of the mighty VW Group empire from disorganized mess to market-dominating, money-spinning behemoth.
He leaves behind an extraordinary portfolio of automobiles from a vastly influential career, spanning everything from AWD rally cars to family hatches and 1,000hp hypercars. Here are just a few of Piech's finest efforts...
1) Porsche 917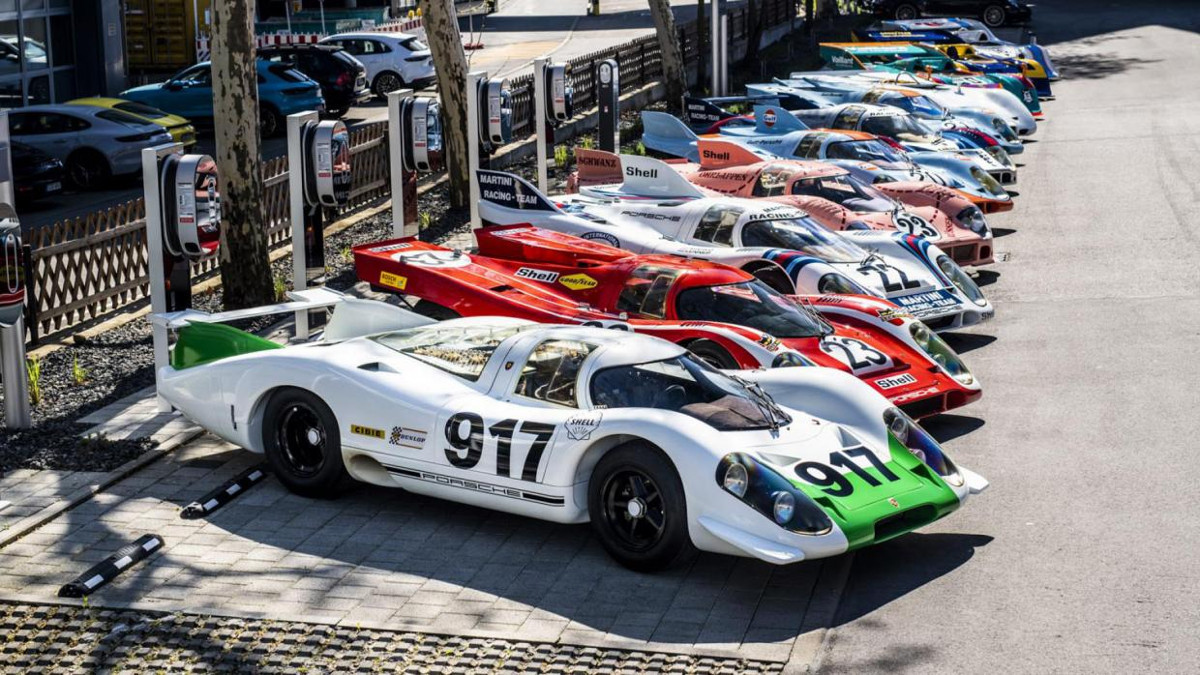 ADVERTISEMENT - CONTINUE READING BELOW ↓
Porsche's first Le Mans-winning racer gave little indication it would become an immortalized competition legend straight out of the box. Sure, it produced massive power from a flat-twelve engine, and its welded, tubular chassis (filled with with gas, so that cracks could be detected by the pressure dropping) was both lightweight and clever, but the car was a widow-maker.
Massive rear-end lift at speed made it ill-suited for twisty tracks like the Nürburgring and Spa, while the first driver to race one at Le Mans was killed when his brand-new 917 speared off the road at high speed in 1969.
Piech's pet project to build a winning endurance car to beat Ford's GT40 and the illustrious Ferraris could've ended there. But relentless aerodynamic development saw the 917 become the dominant force in sports car racing, winning Le Mans in 1970 and 1971, before spawning the monstrous 1,100hp Can Am version.
It celebrated its 50th birthday this year, alongside Concorde and the Apollo 11 mission that landed on the moon. It's remembered almost as fondly as both.
2) Audi 80 and 100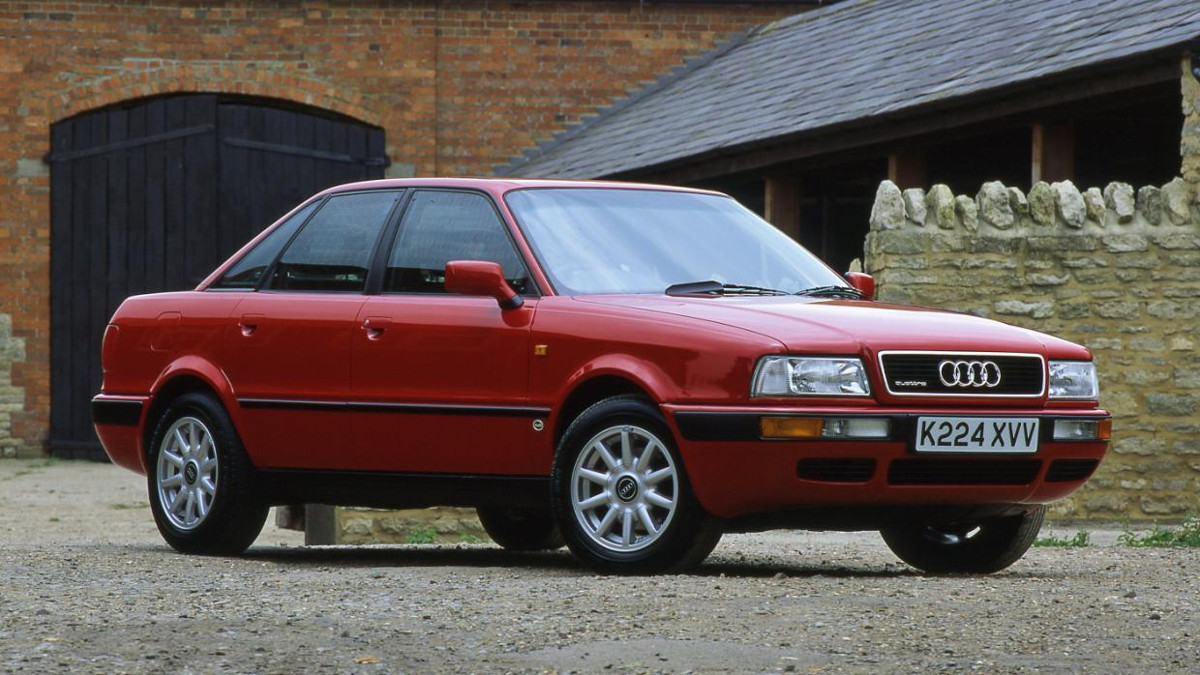 Funny to think that, as little as 30 years ago, Audi was as bit-part a player in premium-cars sales as Infiniti is now. Piech oversaw the development of the company's 80 and 100 models (the predecessors to today's A4 and A6), including the application of his 2.5-liter turobiesel five-cylinder engine, which was the first Audi product to wear the 'TDI' badge. The first of many...
ADVERTISEMENT - CONTINUE READING BELOW ↓
3) Audi Quattro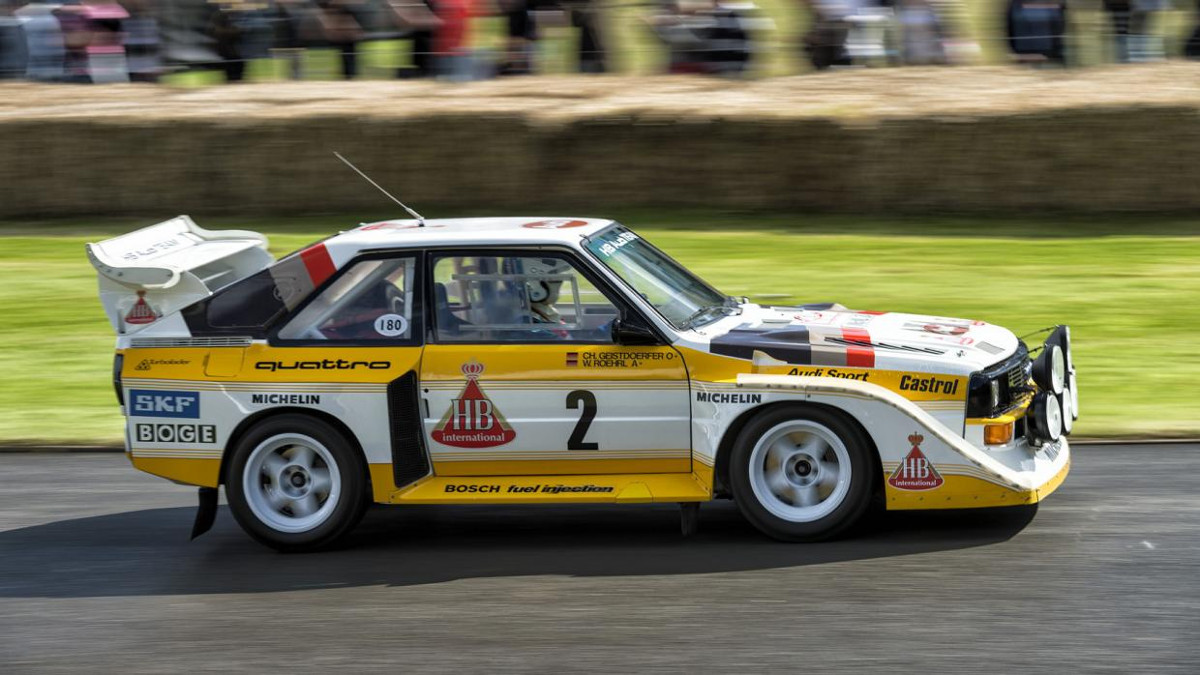 Just as Piech's drive to build the Porsche 917 arose from a regulation change that required only 25 cars to be built for qualification, his plot to establish Audi as a master of rallying stemmed from the allowance of all-wheel drive.
The result was the iconic Quattro, which won the World Rally Championship in 1982 and 1984. It also spawned a legend so strong that Audi continues to build its brand around the values of AWD, all-weather performance to this day, in everything from titchy hot hatches to the R8 supercar.
ADVERTISEMENT - CONTINUE READING BELOW ↓
4) Bugatti Veyron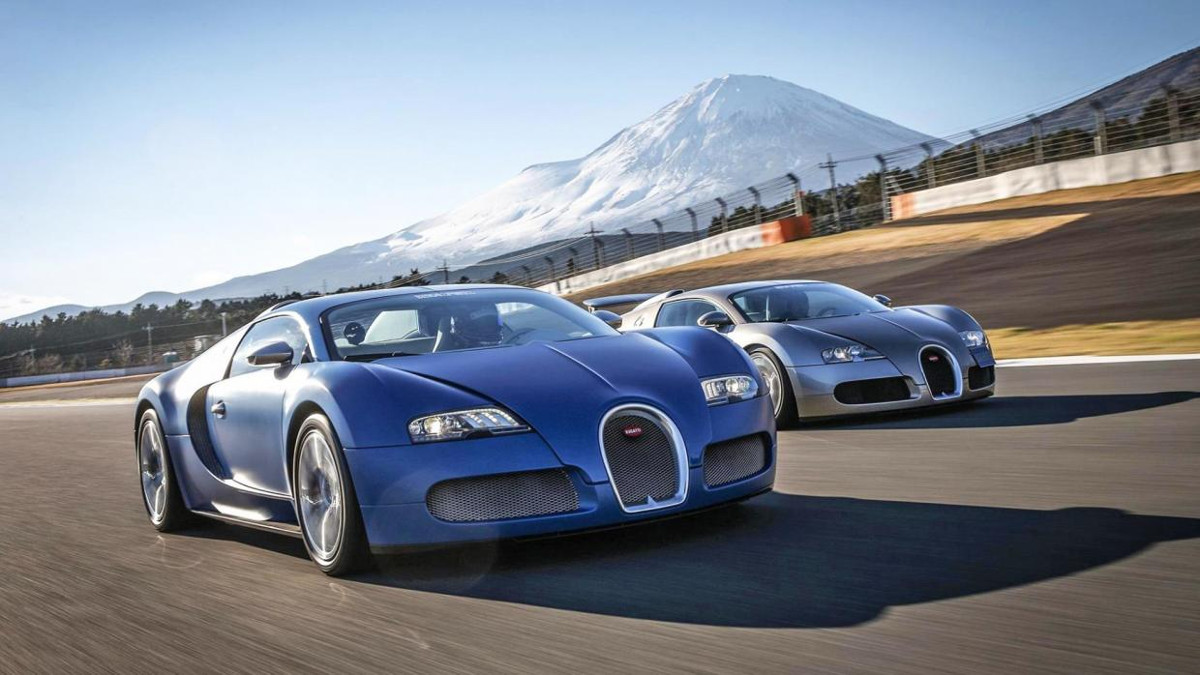 Piech's platform-sharing, part-saving nous has saved the VW Group millions, but it'll be his mad, money-no-object projects that'll remain his greatest legacy—and they don't come any more ambitious than the Bugatti Veyron.
Having shown the basic shape (hardly the slipperiest design ever drawn for a supercar), Piech briefed his engineers to fill it with a 1,000ps (987hp) engine, and demanded a top speed of at least 400kph.
ADVERTISEMENT - CONTINUE READING BELOW ↓
No radiators had ever had to cool a road car engine that powerful before. No tires had ever been made to cope with that kind of stress, yet still work on a wet B-road. And can you imagine how difficult it was to build a gearbox that shifts instantly when marshalling 1,249Nm, yet still behaves when you're trickling through traffic?
The Veyron over-delivered on all of the above, and whether you think it's a pricey folly or a true Concorde moment, it remains an engineering marvel.
5) Volkswagen Phaeton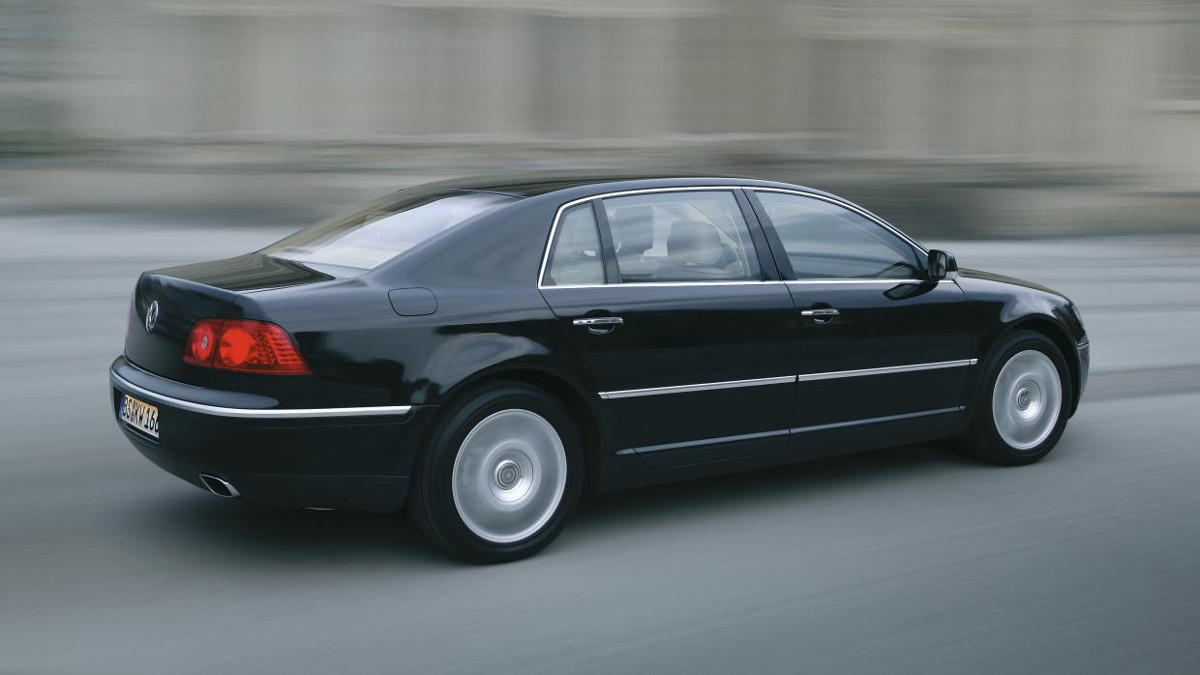 ADVERTISEMENT - CONTINUE READING BELOW ↓
Another attempt at making 'the world's best car' saw Piech create a twin-turbo, W12-powered AWD limo, badged as a VW and rivaling the Mercedes S-Class.
Half of the crack engineering team walked out when Piech unveiled the car's ambitious must-haves, like a hood that didn't vibrate even when subjected to a 305kph headwind.
From a sales perspective, the Phaeton largely flopped, but those who did buy it found themselves in one of the most meticulously engineered cars of the past decade. And don't forget, the Phaeton donated much—including its powertrain—to the wildly successful Bentley Continental family, Crewe's most successful product of all time.
6) Volkswagen Golf Mk4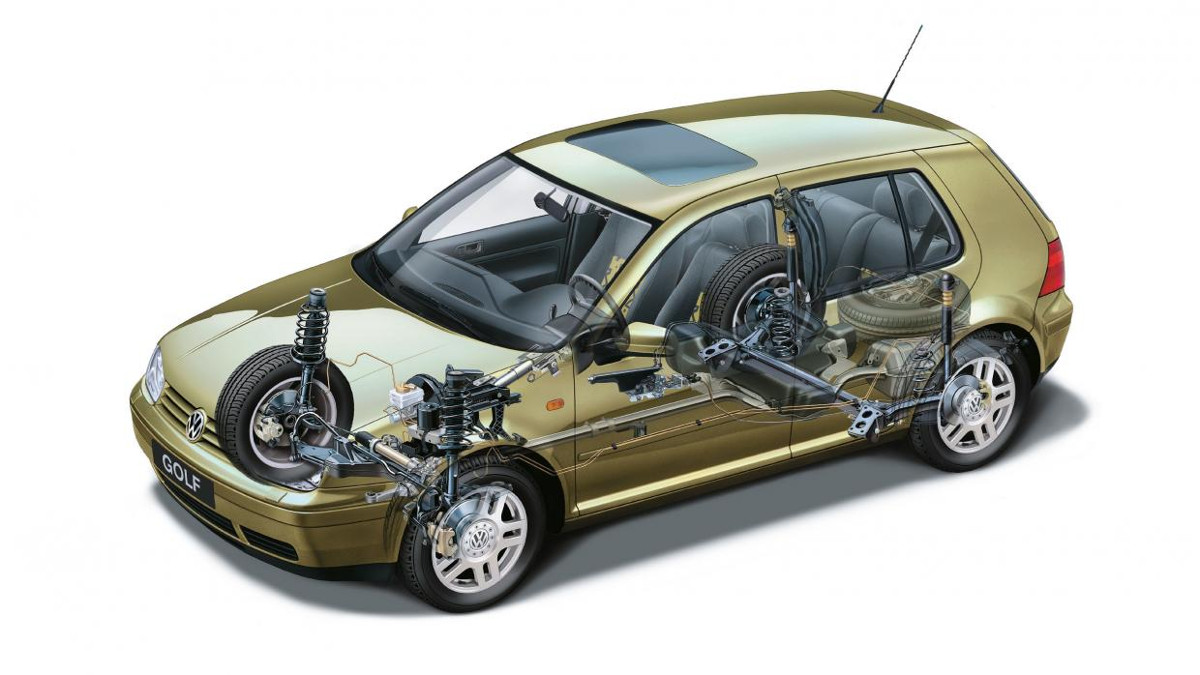 ADVERTISEMENT - CONTINUE READING BELOW ↓
The Mk4 Golf was the epitome of Piech's trademark strategy—to improve the perceived quality of the product (and make it more desirable), while also reducing the number of components needed to build the range (thus saving money, and improving profit).
Top Gear's Paul Horrell recalls of the Mk4: "It was a huge leap at the time. I remember it felt like it had landed from another planet."
The hot hatch GTI version wasn't VW's finest hour, but the regular versions sold by the bucketload, and VW's coffers filled far beyond the level it had been languishing at before Piech's involvement. Only the recent Mk7 Golf has really elicited the same respect from the press as the Mk4.
RIP, Mr. Piech.
NOTE: This article first appeared on TopGear.com. Minor edits have been made.