Welcome to the most excellent police car you've ever seen—a 1962 Ferrari 250 GTE Series II that  saw service in Rome for some six years before it was retired from active duty, and now for sale for an undisclosed sum (if you have to ask…) at Girardo & Co.
The story goes that back in the '60s, Italian crims were pretty handy. To keep up, the Polizia graduated from Alfa 1900s to Giulia 1600s, but they still weren't fast enough. Policeman Armando Spatafora was asked by the top brass what he needed to keep pace. "What could be better than a Ferrari?" he replied.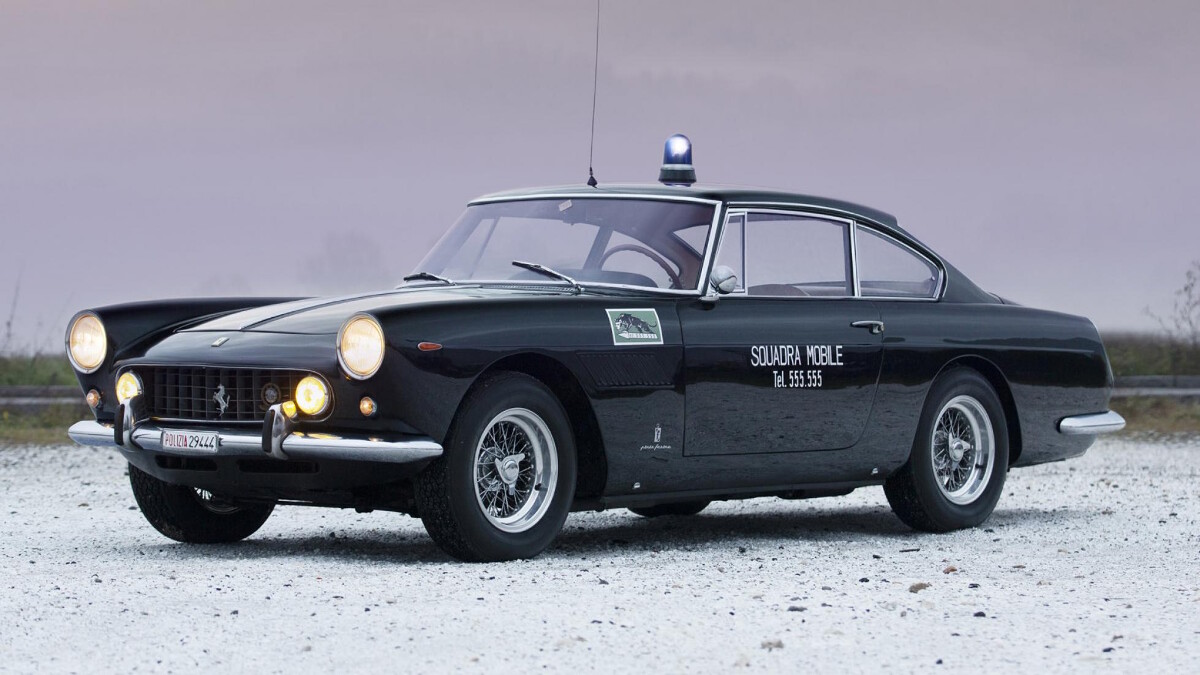 Continue reading below ↓
Recommended Videos
No doubt he was pretty surprised when two of these things turned up in 1963. One was wrecked pretty quickly, but Spatafora (one of just four officers who'd been sent to Maranello for high-speed training) and chassis #3999 soldiered on for the next six years and became deserved legends in the process, feared yet respected by the crims he pursued, and revered by the public and his fellow officers.
The 250 GTE was Ferrari's first production 2+2. Bodied by Pininfarina, based on a widened version of the long-wheelbase 250 platform and featuring the famous 60-degree Colombo V12 (3.0 liters, 240hp, four-speed manual with overdrive), the GTE was a commercial success.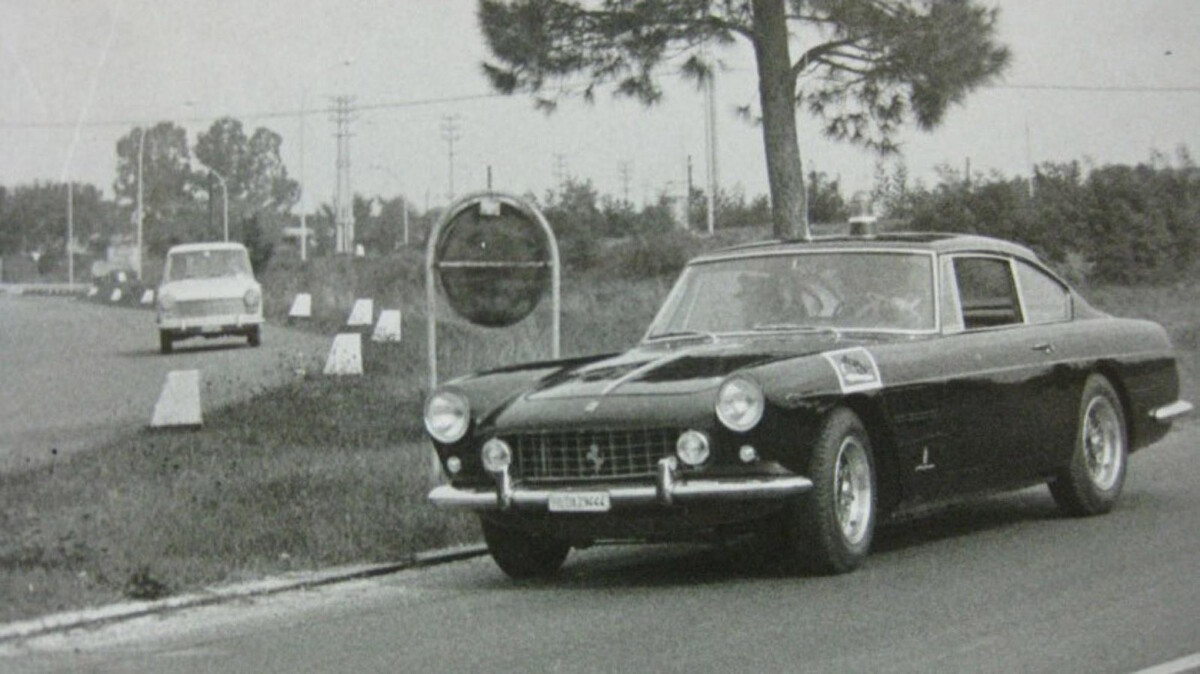 Finished in black with a hard-wearing tan leatherette interior, #3999 was retired from service in late 1968. It was in great condition, having been regularly sent back to Maranello to have its battle scars touched up. Sold in 1972 at a public army surplus auction, the car has remained in Italy ever since.
The chap who bought it in '72 displayed it all over Europe before selling to another Italian in 2015, who took it to the Pebble Beach Concours d'Elegance in 2016. It's the only privately owned car in all of Italy allowed to drive with sirens and blue lights, and wear the special 'Squadra Volante' livery.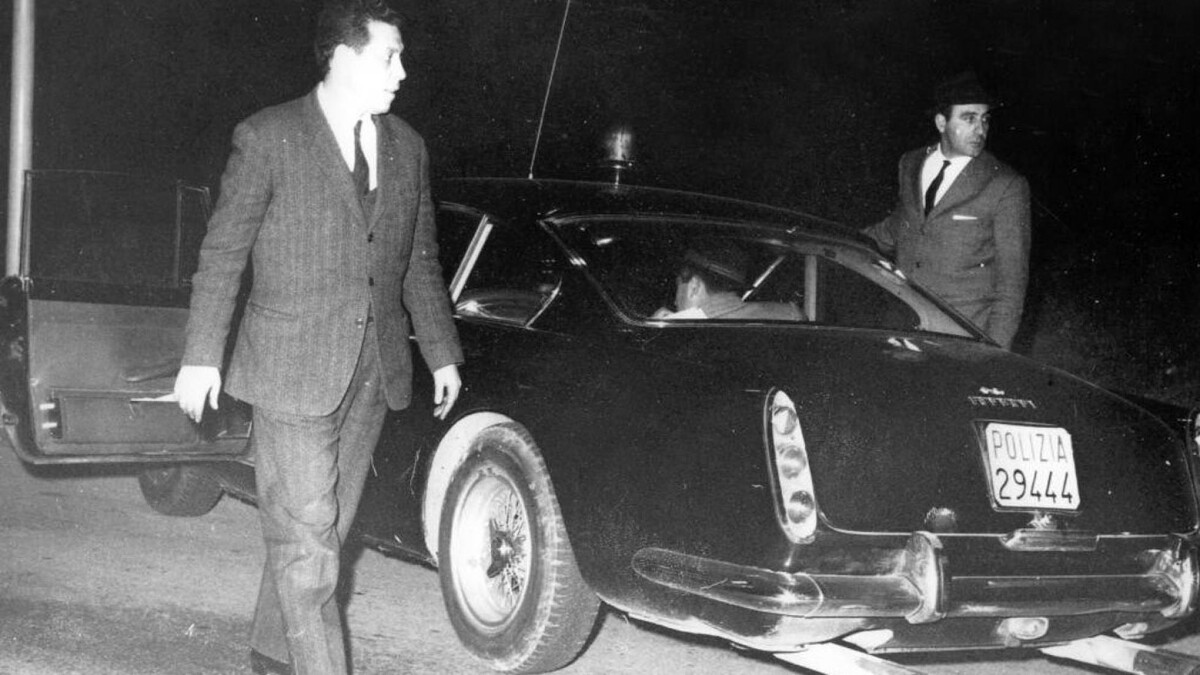 Certified by Ferrari Classiche in 2014, #3999 still has its original chassis, engine, gearbox, and rear axle. Which is remarkable, if you think about the kind of life it's led—one of actual car chases and arrests. Not like some of the world's flash police cars, which exist purely for PR. What a thing.
Want to see more incredible police cars? Click right here.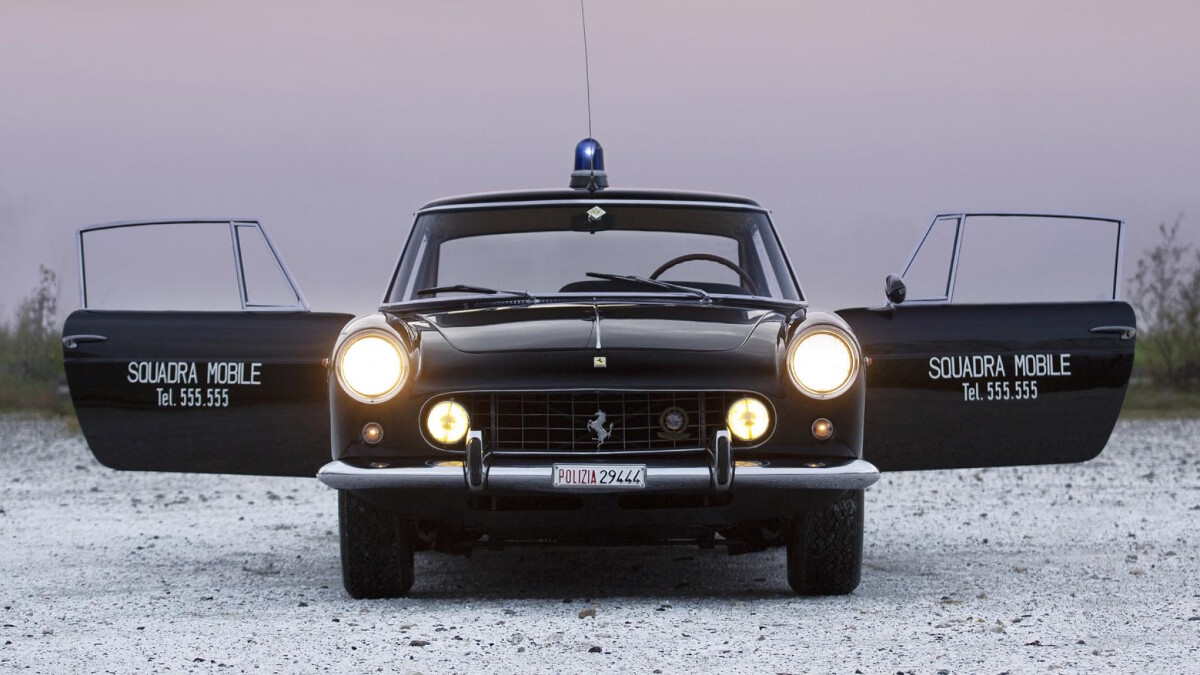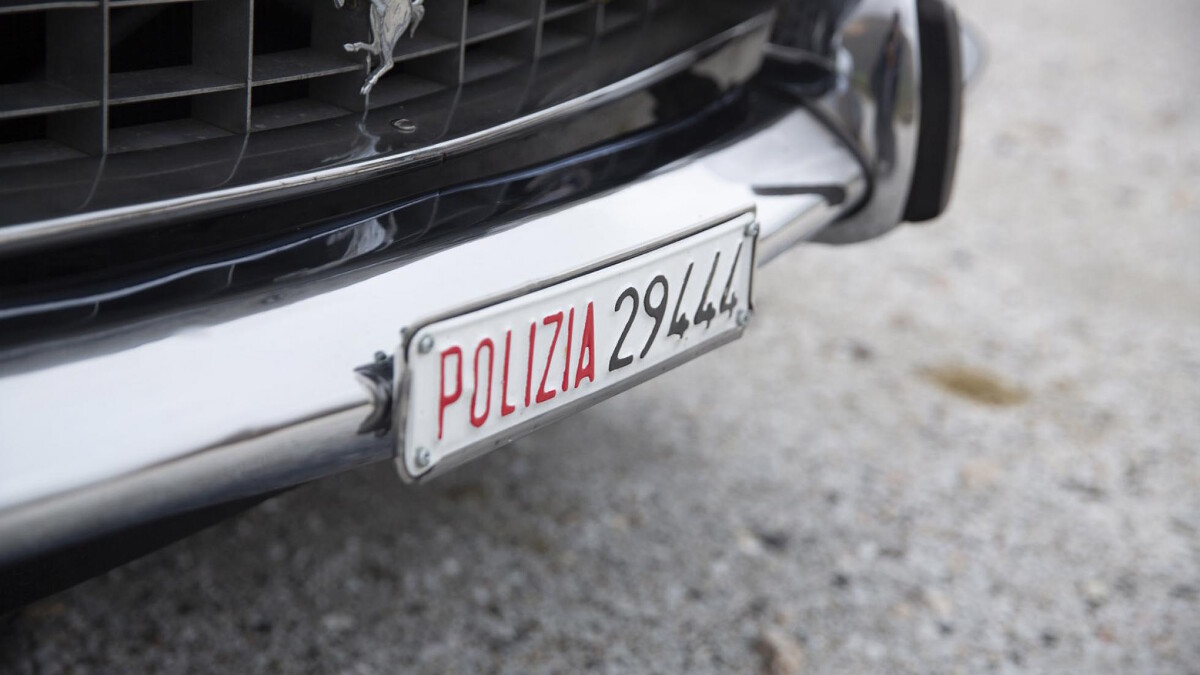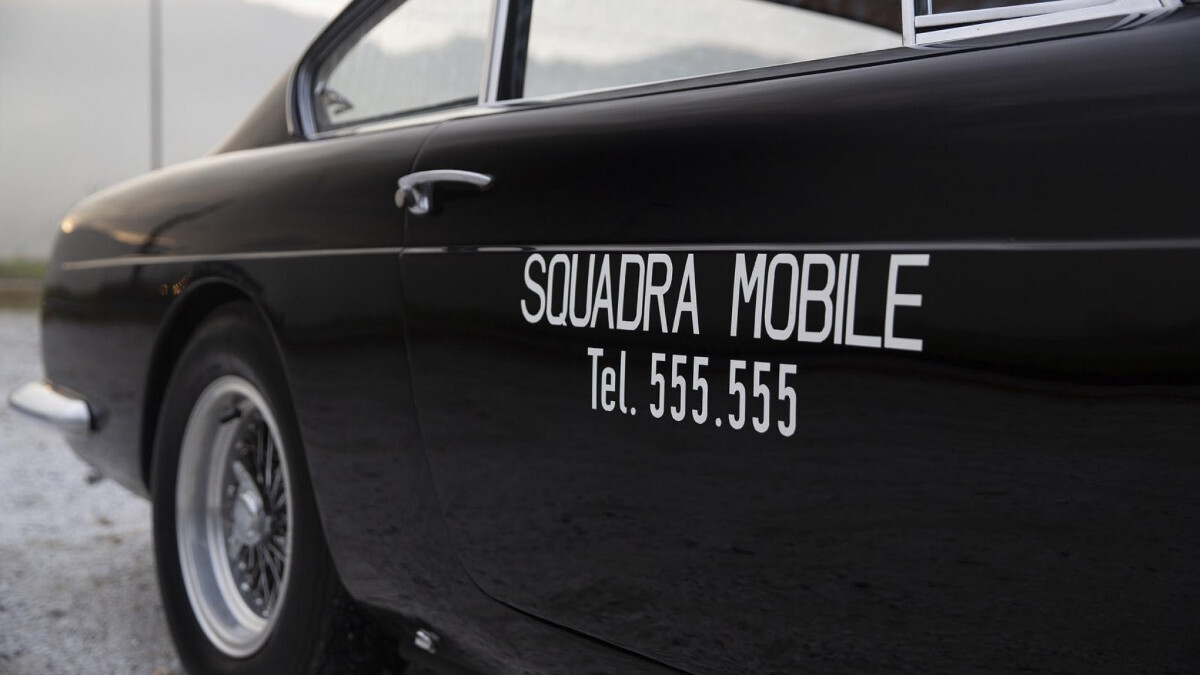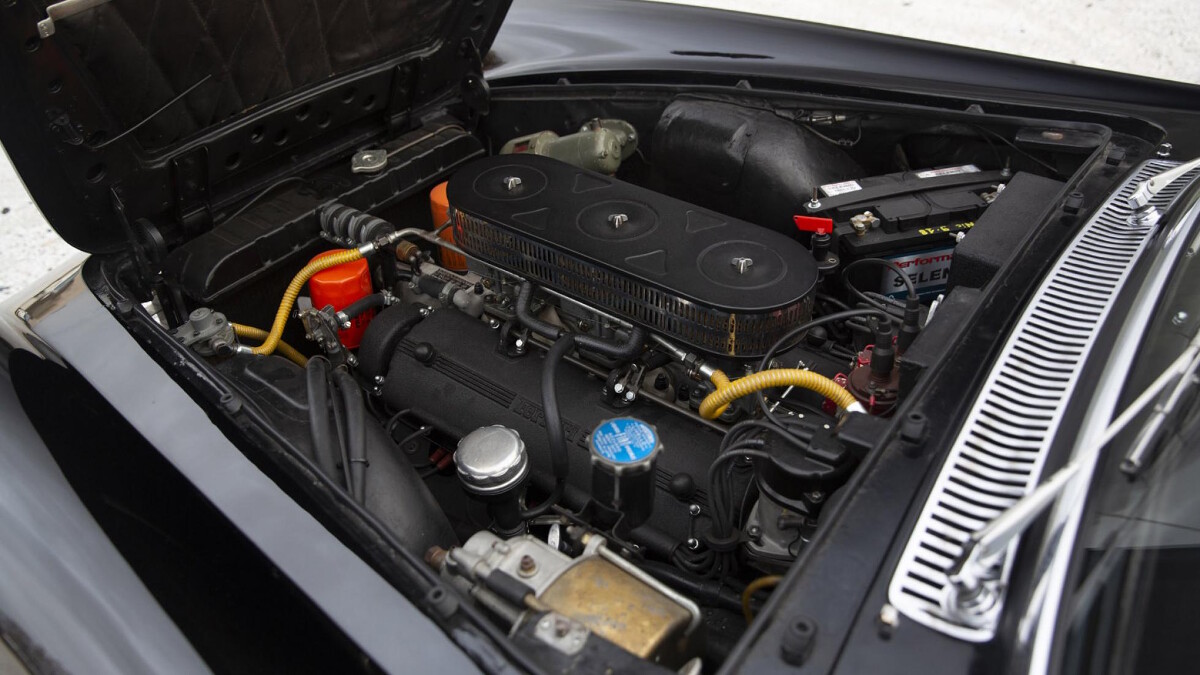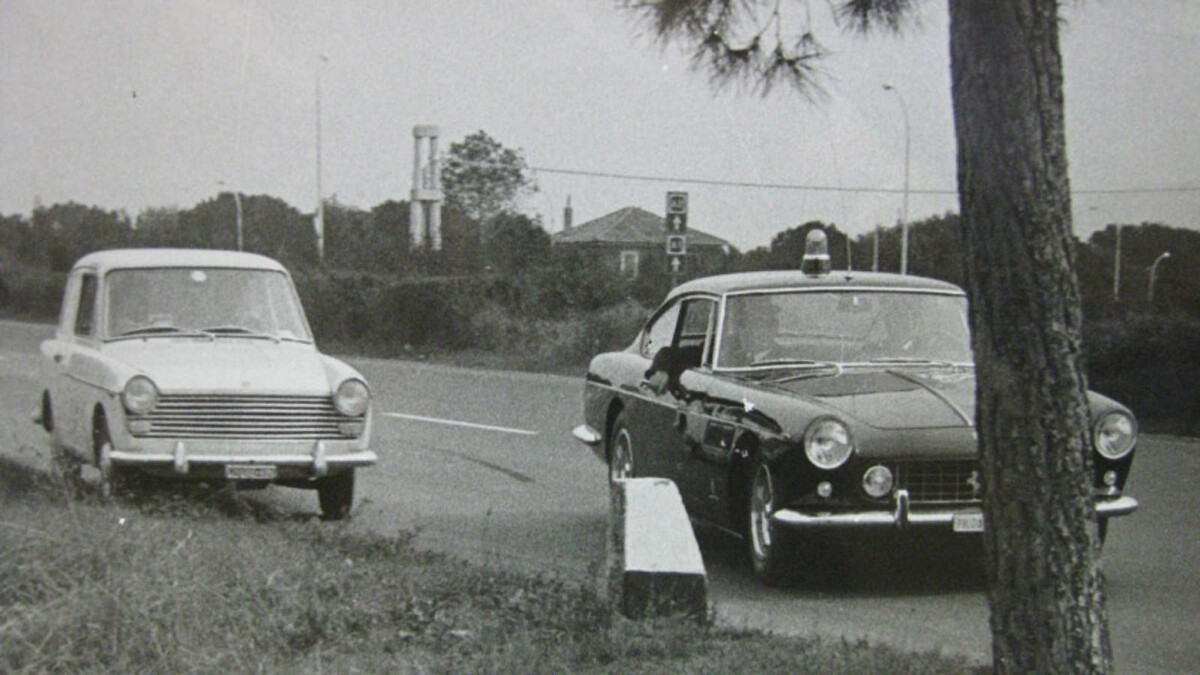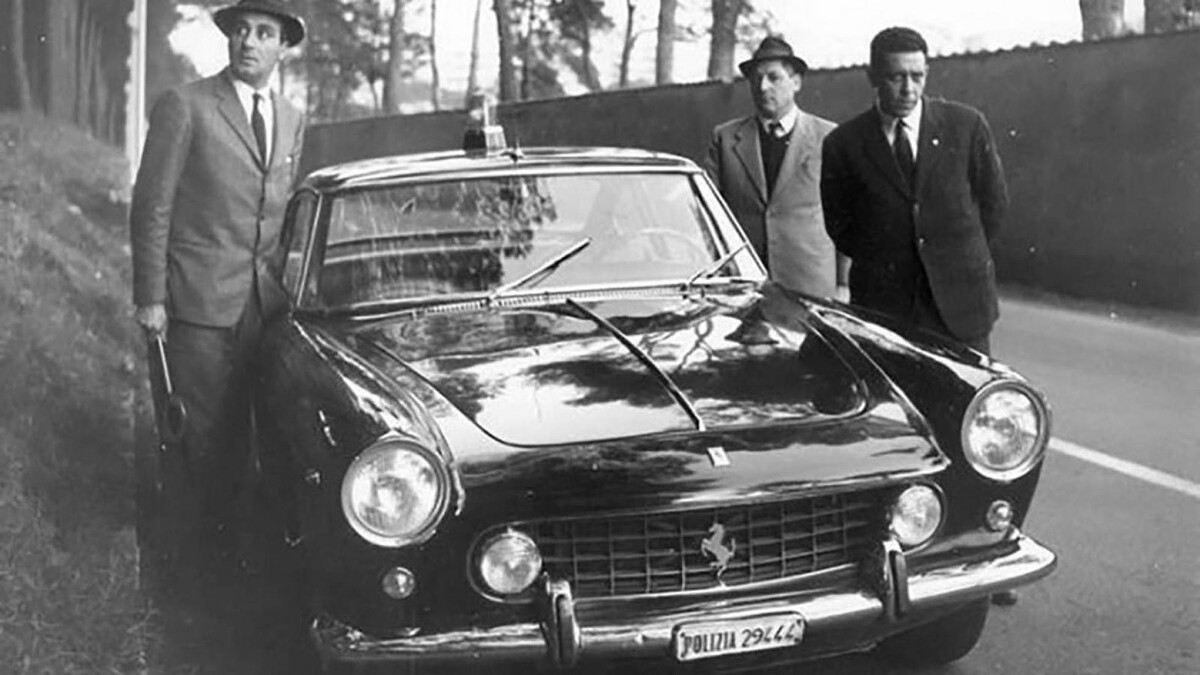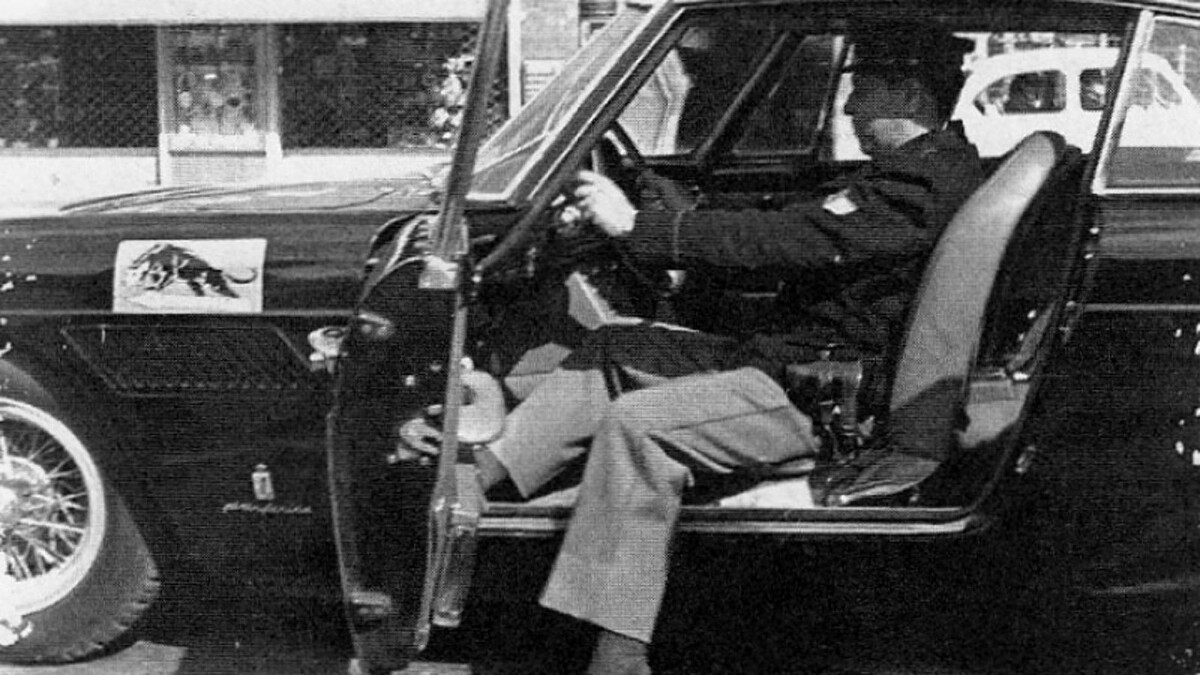 NOTE: This article first appeared on TopGear.com. Minor edits have been made.