We caught up with Ferrari's chief technical officer, Michael Leiters, ahead of the launch of the new SF90 Spider, the convertible version of Ferrari's new plug-in halo car. We spoke about electrification, the benefit of being in F1 and deciding to build Ferrari's first front-wheel-drive model.
Top Gear: How challenging was the SF90 for Ferrari?
Leiters: It was very challenging, because it was totally new. Obviously we had LaFerrari, but the concept here is different. On the rear axle, we have an innovative radial-flux electric motor, which ensures a compact powertrain so as not to lengthen the wheelbase, which wouldn't be good for driving dynamics. And for the first time, we've got performance-oriented all-wheel drive with two electric motors at the front.
Then you have to integrate all that stuff, compensate for the weight. It still feels light, responsive, and very controlled. We did everything from scratch—even the combustion engine. So there was a process of engineering parts, virtual releases, simulations, then prototypes and testing. It's probably the most complex car in Ferrari's history.
What's the motivation for introducing new tech like this?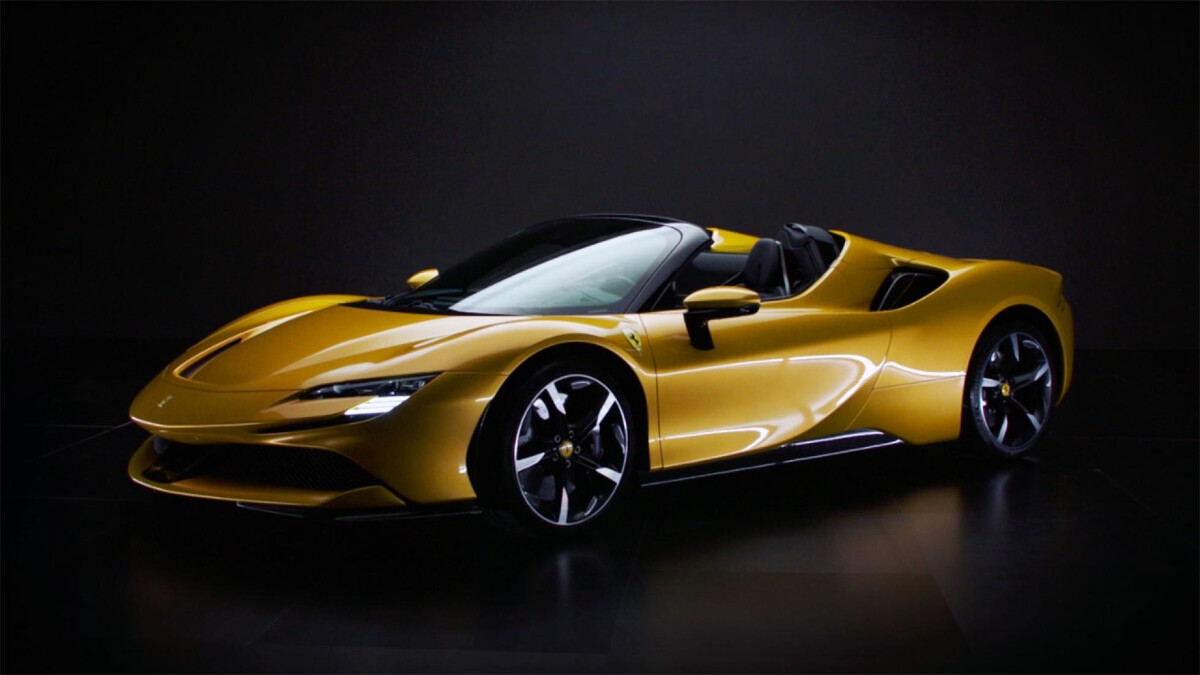 Continue reading below ↓
Recommended Videos
The target on the SF90 was mainly performance—[986 horsepower], 0-100kph in 2.5sec. The emissions advantages and new technologies are important to send a message and demonstrate Ferrari is working on leading-edge technologies. Even if others have used these technologies before, we can customize them and produce a car that's very special.
Was there any hesitation about creating the first front-wheel-drive Ferrari?
No. Rear-wheel electric drive would have implications for weight and also the wheelbase, because you have to disengage the electric motor from the combustion engine. So, you need a disengagement clutch, which takes space and adds weight.
Driving the car, there's no issue—there's a certain amount of acceleration, far below the car's potential, but decent enough for the city. The car still handles well and there are no torque problems on the front axle. So, we were very much convinced—and still are—about this concept.
Enzo Ferrari was particularly focused on engines—how can Ferrari remain distinctive in a new era?
We have two technology drivers—performance and driving emotion. With the SF90, it was important to create a car that is compact, reactive, responsive, and offers high driving emotion. That meant focusing on sound, perceived acceleration, go-kart feel, and that every command you give the car leads to a precise and controlled reaction from it.
We don't use any technologies for the sake of it—we'll definitely have cars with hybrid powertrains, as well as cars using other technologies. We're looking at a V8 hybrid powertrain, we've already announced we're working on a V6 powertrain, and we believe strongly in the V12.
What's the biggest challenge—making an electrified powertrain feel like a proper Ferrari, or trying to get an SUV to feel like a Ferrari?
The SF90 was a challenge, but the Purosangue SUV is another dimension of complication. And this means we need a certain culture and test procedures so we can meet customer requirements for SUVs. But I'm very confident. Personally, I've done a lot of SUVs [with Porsche], and I think we've understood what's necessary for an SUV that's a real Ferrari. When it's time, we'll show you it's not a contradiction.
There are a lot of headline-grabbing electric hypercars around—does that put pressure on Ferrari?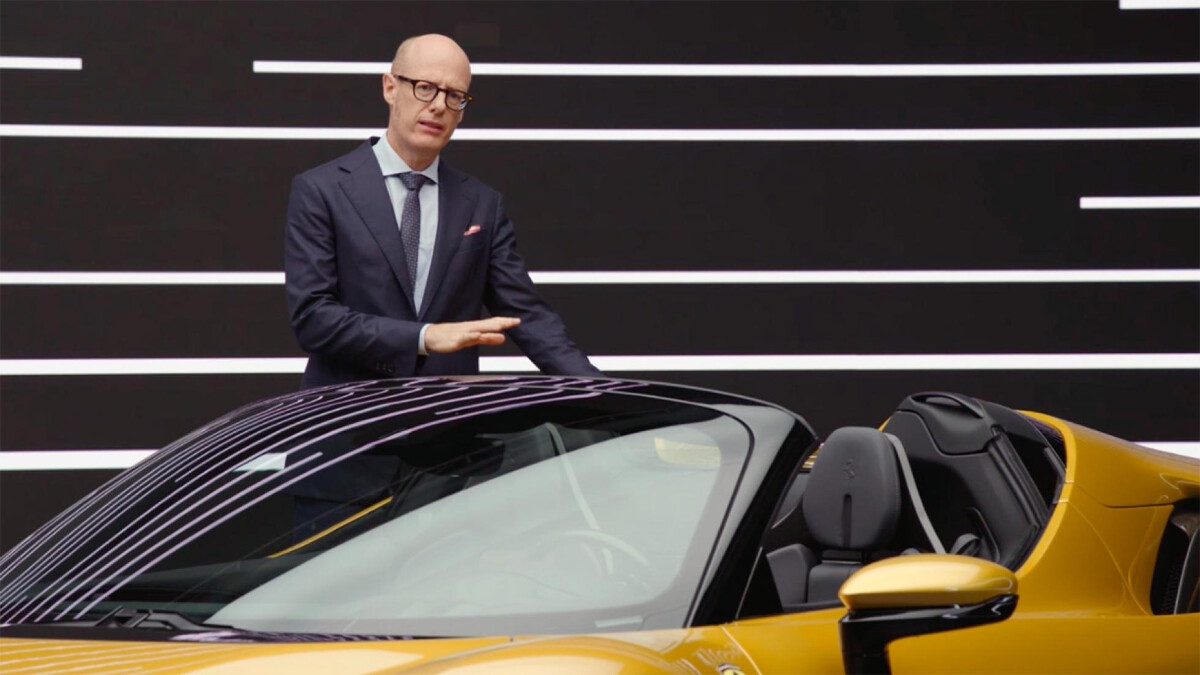 We are very confident in our plan—we're analyzing the potential of many technologies. Electric cars today are very heavy, even if they have the potential for high torque and high power output. For us, it's not just about performance, but also driving emotion. There are still limits on electric technology around range and recharging. So I think right now, the technology we've chosen is right for the SF90.
There's a lot of debate about engine technology in Formula 1—do you benefit from being involved?
There are many constraints regarding homologation, reliability, comfort, NVH—it's a totally different game. But it's always interesting to transfer know-how and concepts. Without Formula 1, we wouldn't have a V12 naturally aspirated engine with high revs and today's performance—nobody else can do that, only Ferrari. And the MGU-K on the SF90 is obviously not the same electric motor, but it's conceptually the same as F1. And if you look at some aerodynamic devices, you can transfer those. But I couldn't just install a Formula 1 engine on a road car—customers would lose their teeth.
How do you balance drivability and performance on a Ferrari?
ML: We're looking for everyday usability and driving emotions. It's easy to have fun on the limit, the tires are squealing and you're going fast, but we want to create those emotions 100% of the time. Even in town, we want the car to be reactive and fun to drive, but also comfortable. If you're annoyed by the noise or ride, you'll only enjoy the car for five minutes. Compared with our competitors our comfort is very good.
Are there more big steps to come from powertrain technology?
There will still be developments, but driving emotion is more important than performance—1,000hp is a number—99% of customers will never use it, or maybe once or twice. Just being able to say we can accelerate to 100kph in two seconds is not the secret to creating emotional masterpieces like we want to do.
NOTE: This article first appeared on TopGear.com. Minor edits have been made.