The corporate communications tandem of Ford Philippines, Joseph Ayllon and Isa Suarez, dropped by our office today to bring us this, a cake featuring the EcoSport cover of our February 2014 issue. This means they literally made us swallow our cover. But we're not complaining, obviously.
At first, we were trying to avoid slicing through the photo of the EcoSport, but we didn't have a choice in the end. The Ford duo said this was the first time they had a cake made with a magazine cover on it. The cover, in case you're wondering, was edible.
On a side note, don't you think Isa should be a Traffic Stopper? Can you please take a minute to answer our poll at the bottom?
[poll]506[poll]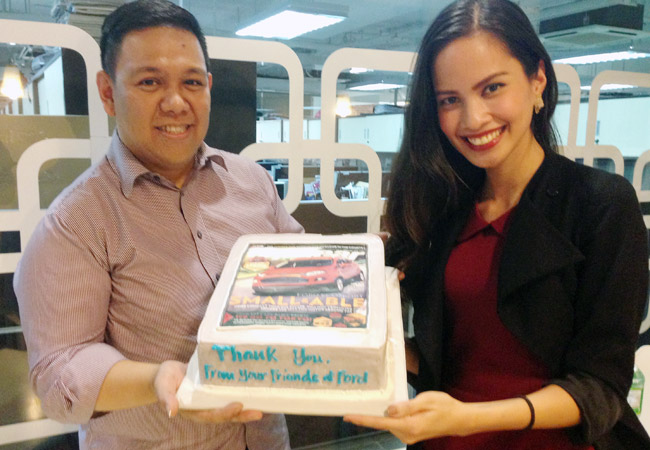 ADVERTISEMENT - CONTINUE READING BELOW ↓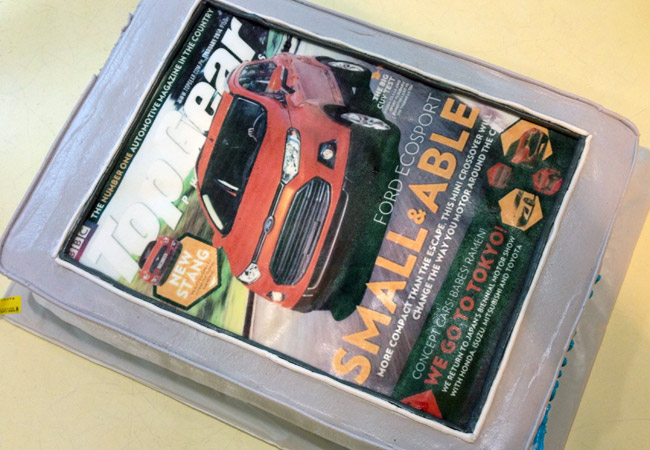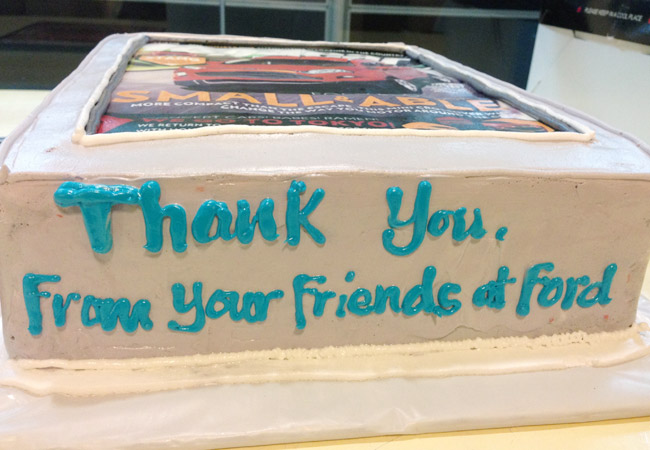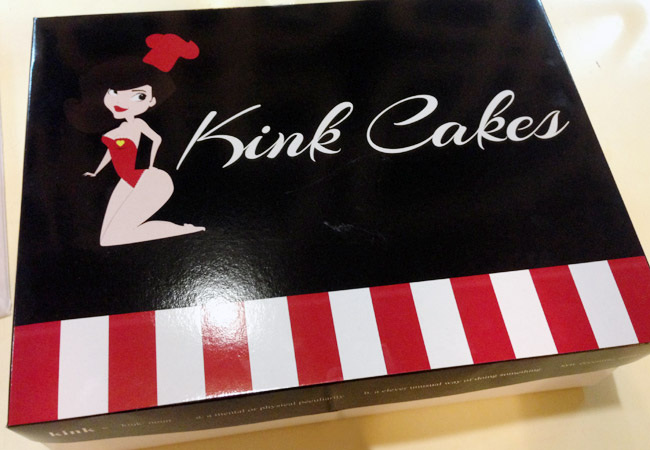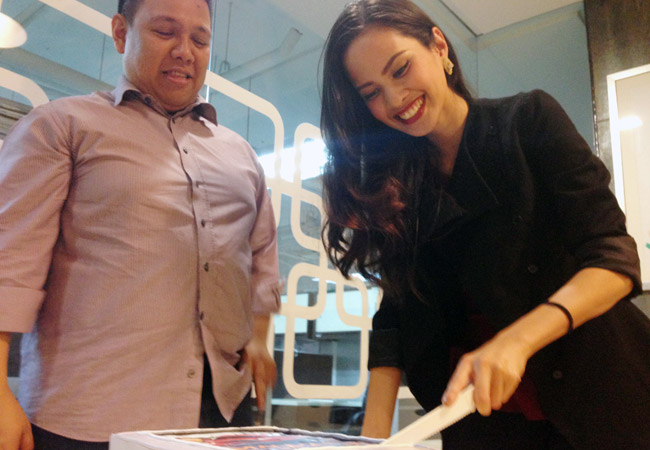 ADVERTISEMENT - CONTINUE READING BELOW ↓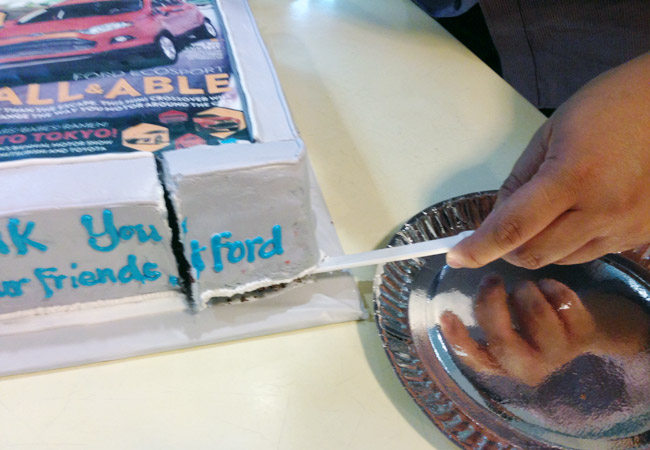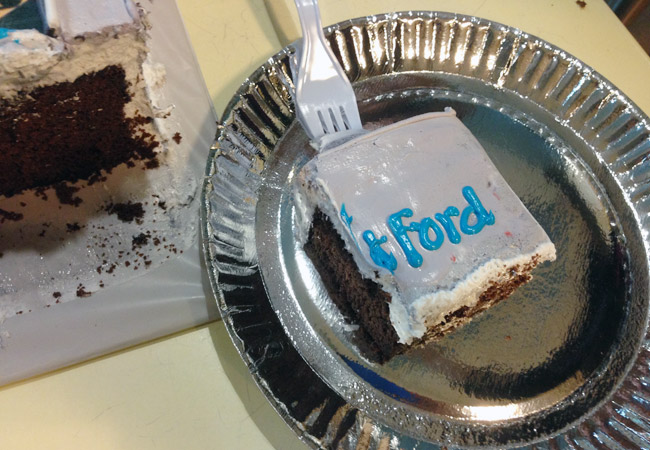 ADVERTISEMENT - CONTINUE READING BELOW ↓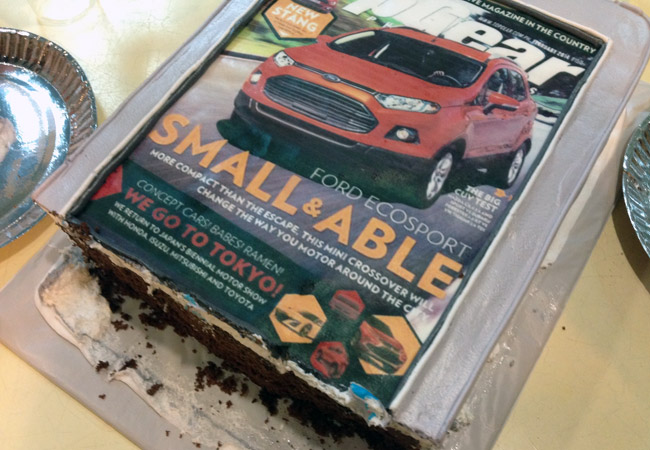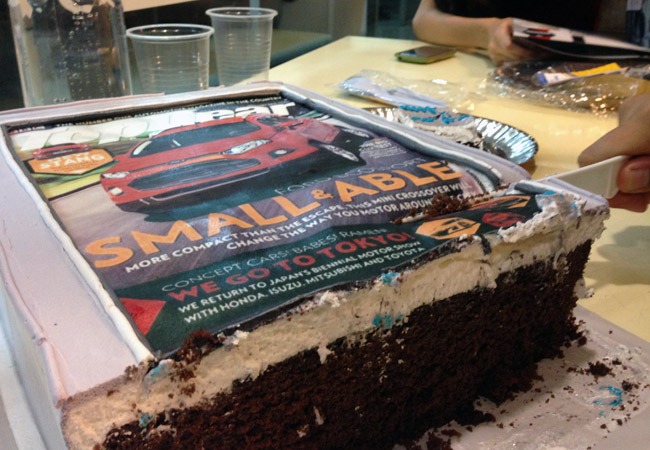 ADVERTISEMENT - CONTINUE READING BELOW ↓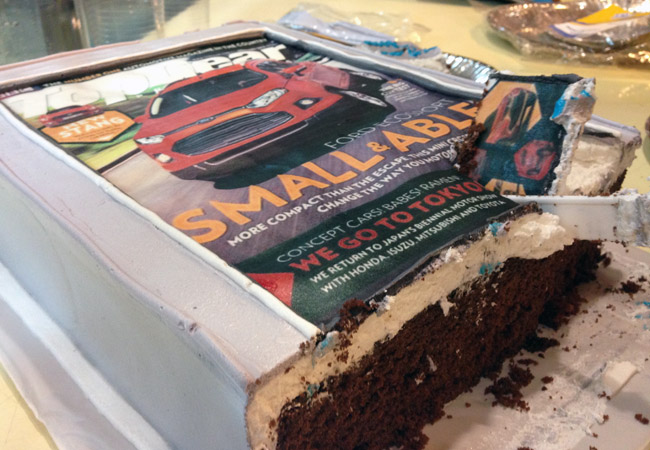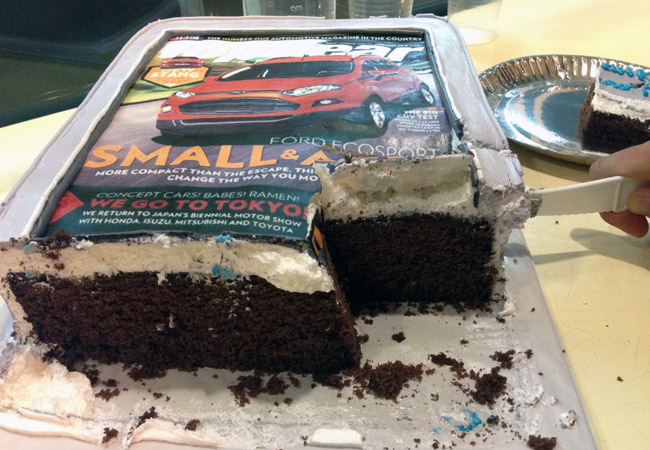 ADVERTISEMENT - CONTINUE READING BELOW ↓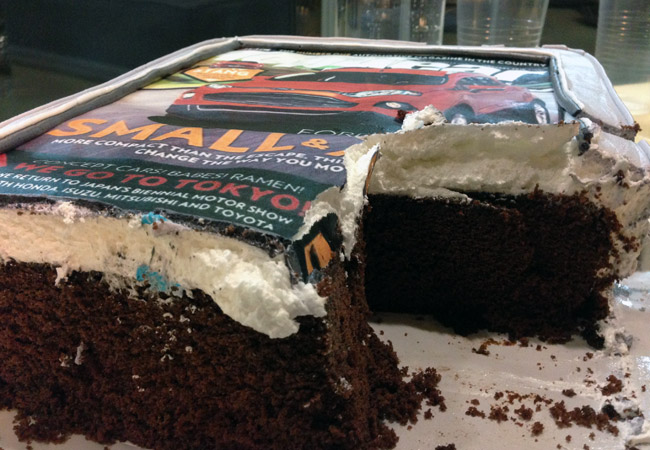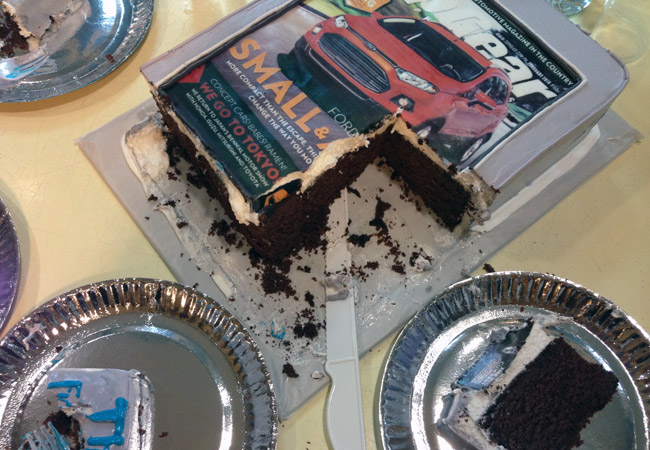 ADVERTISEMENT - CONTINUE READING BELOW ↓