Well, if that isn't the cutest thing I've ever seen...
Warning: If you suffer easily from cuteness overload, you might not want to read about this car. Seriously, it's the automotive equivalent of a kitten. Look at that little face, it's so sweet! It won't leave puddles of oil round the house or scratch your curtains, either.
Yeah, but what actually is it?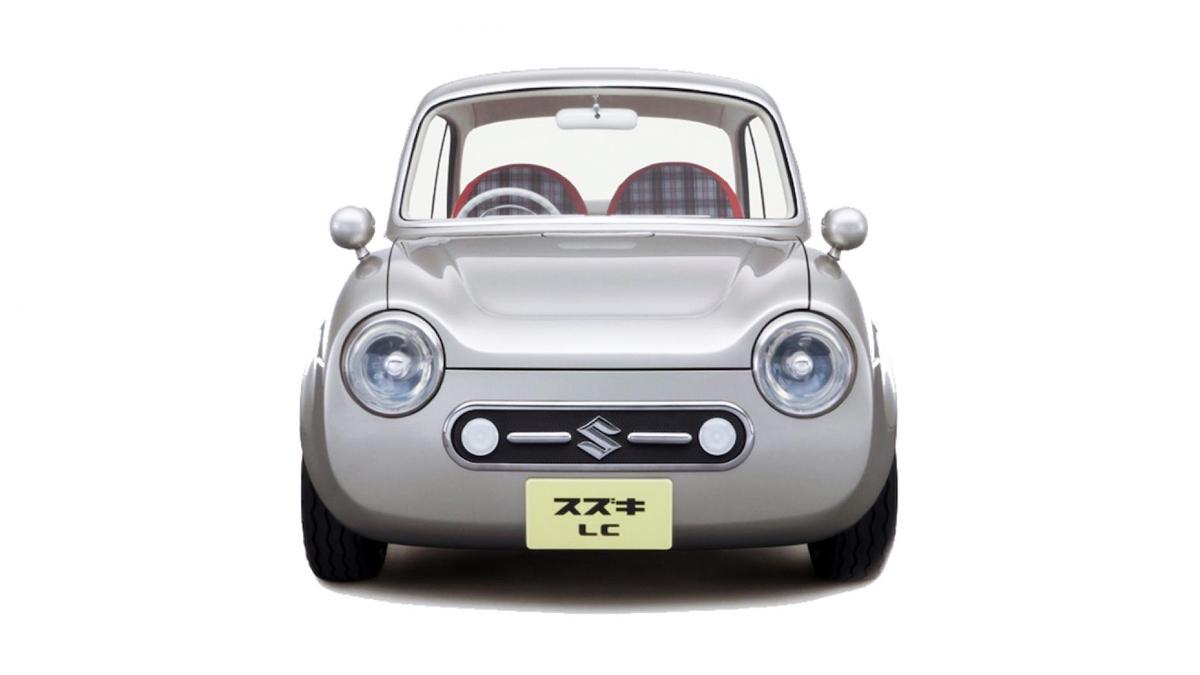 ADVERTISEMENT - CONTINUE READING BELOW ↓
Oh, right. This is the Suzuki LC Concept, which was unveiled at the 2005 Tokyo Motor Show. An auspicious event, it also saw debuts for the Bugatti Veyron, Mitsubishi i, and the Toyota Previa. Exciting times.
Aren't cars supposed to be terrifying and have huge grilles?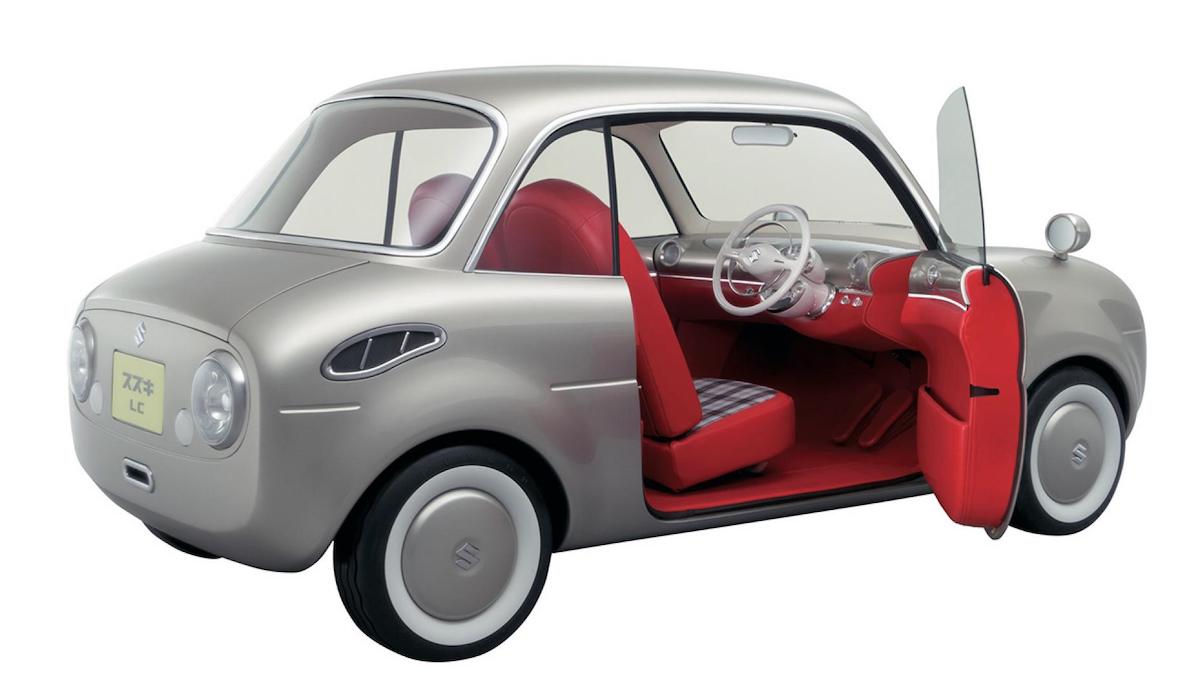 ADVERTISEMENT - CONTINUE READING BELOW ↓
Recommended Videos
Well, this was a different era, you see. Much less cynical and world-weary. Look at how tiny the interior of the LC is—can you imagine that now in an age when everyone has to drive an Audi Q7 to socially distance from grandma? The Suzuki LC Concept was before its time, just what the world needs right now to cheer itself up a bit.
Does it look a bit familiar?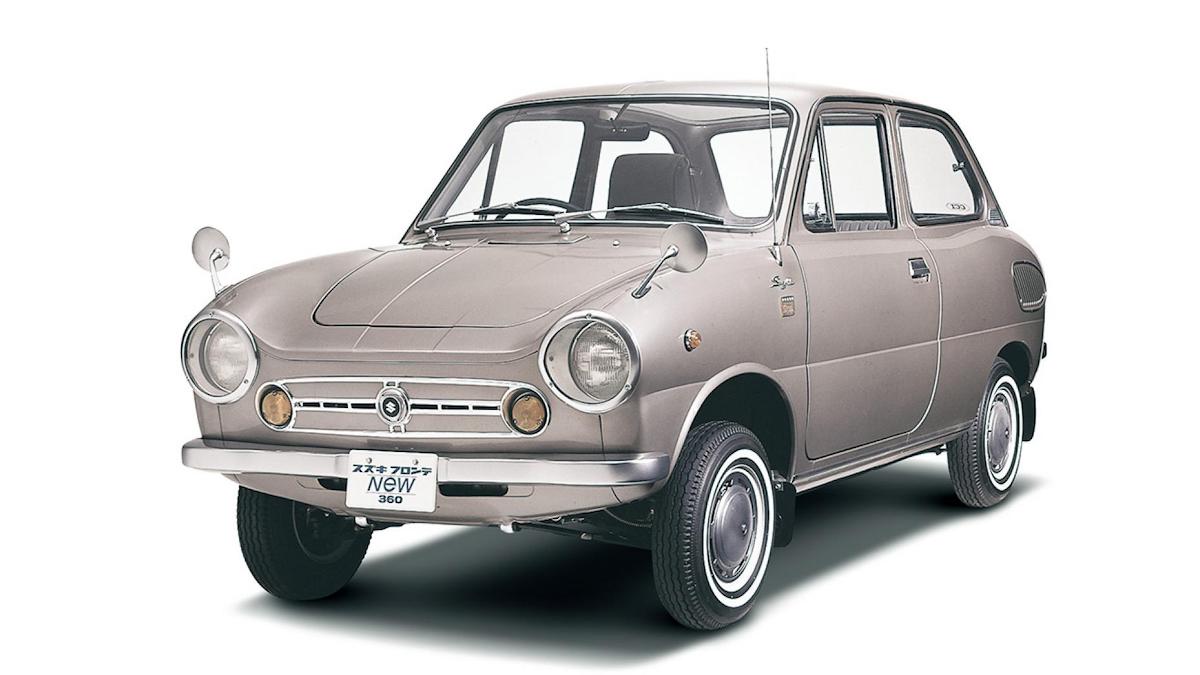 ADVERTISEMENT - CONTINUE READING BELOW ↓
Whoa there, Suzuki fans, you really know your stuff. The Suzuki LC Concept does indeed contain a number of tributes to a previous model, the 1967 Suzuki Fronte 360, which had a similar front end and titchy cabin. Fun fact: Stirling Moss was hired to drive one up the Autostrada del Sole in Italy as a marketing stunt, which he managed at an average speed of 122kph. But Suzuki loves paying tribute to its historic models—compare the back ends of the current Ignis and the 1979 Whizzkid.
What's under the hood?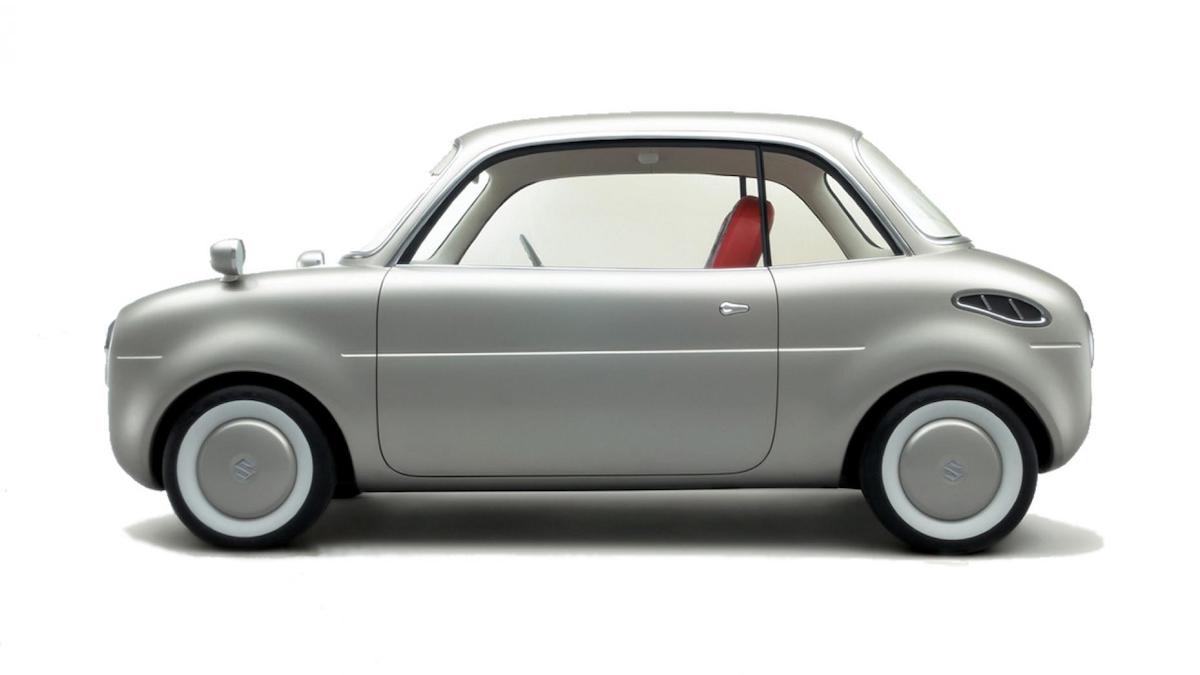 ADVERTISEMENT - CONTINUE READING BELOW ↓
The Suzuki LC Concept got the company's trusty 658cc DOHC three-cylinder motor for the full kei-car effect. Rear-mounted, too, in another nod to the past—the straight-three engine series from the old Fronte was codenamed LC10. The modern engine—from Suzuki's K series—has seen service in the likes of the Alto, the Jimny, and the Wagon R, but it has also spilled over into some surprising places. It can be found in the 2004 Arctic Cat 660 Turbo snowmobile and also the Caterham 7 160, which was on sale between 2013 and 2017. Needless to say, wherever you're going in the LC, the three-pot motor combined with the four-speed automatic gearbox will ensure you get there extra slowly.
What's it like inside?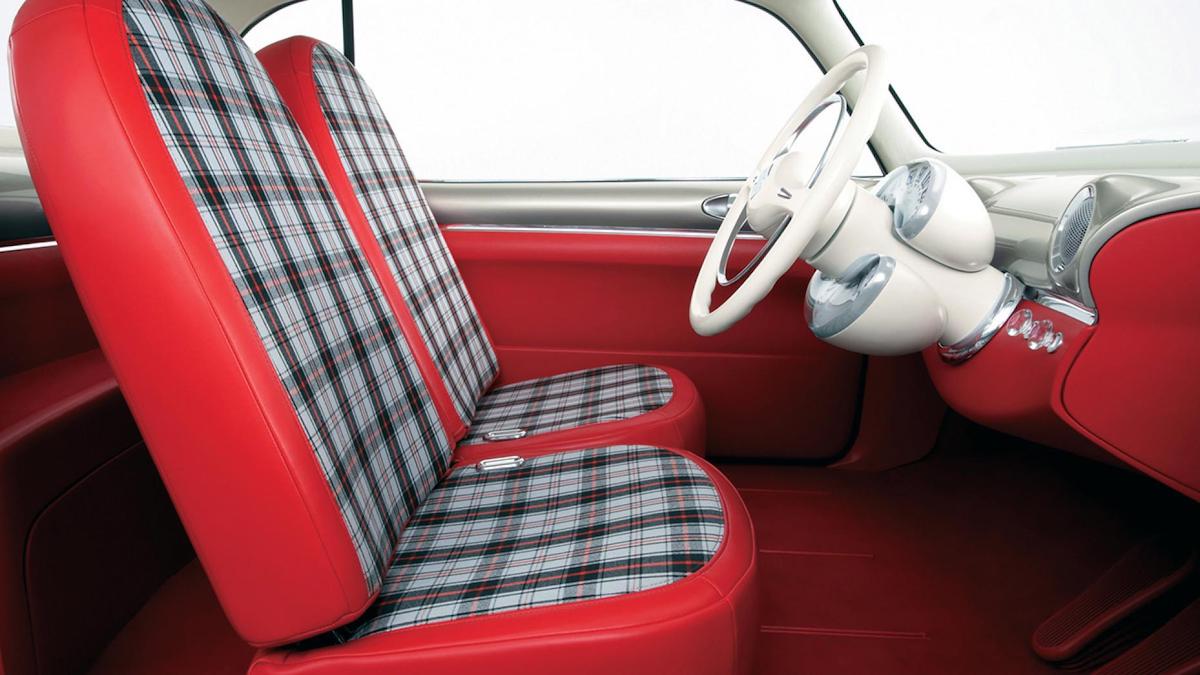 ADVERTISEMENT - CONTINUE READING BELOW ↓
Well, cramped. We suspect that it would make even an average-sized person look like Hagrid from the Harry Potter films. Fortunately, it's a very minimalist interior. It doesn't seem like Suzuki was too bothered about pretending the car might go into production—the cabin doesn't look like it's particularly functional. There are no seatbelts and no rear seats—just an austere padded bench, presumably somewhere to arrange your collection of Hello Kitty plushes.
Are there any crazy concept-car touches?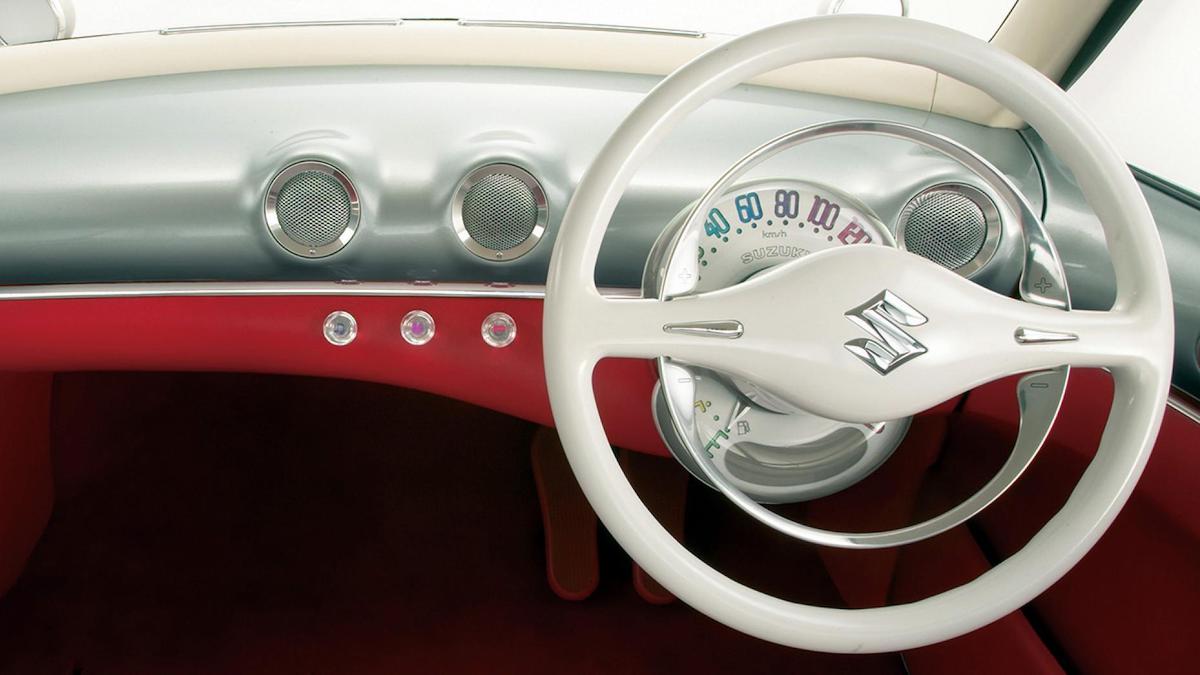 ADVERTISEMENT - CONTINUE READING BELOW ↓
The most refreshing quality about the LC concept, other than its toe-curlingly cutesie styling (seriously, it should have pigtails or something) is the fact that there's nothing inside. Doesn't that look like a lovely place to spend time? No screens to grab your attention, nothing to do except drive and wave in embarrassment as people point and wave as you trundle past. We're not sure what's going on with that gear selector behind the steering wheel, though—the top half has a plus sign and the bottom half a negative sign. A definite recipe for disaster.
Why didn't the Suzuki LC go into production?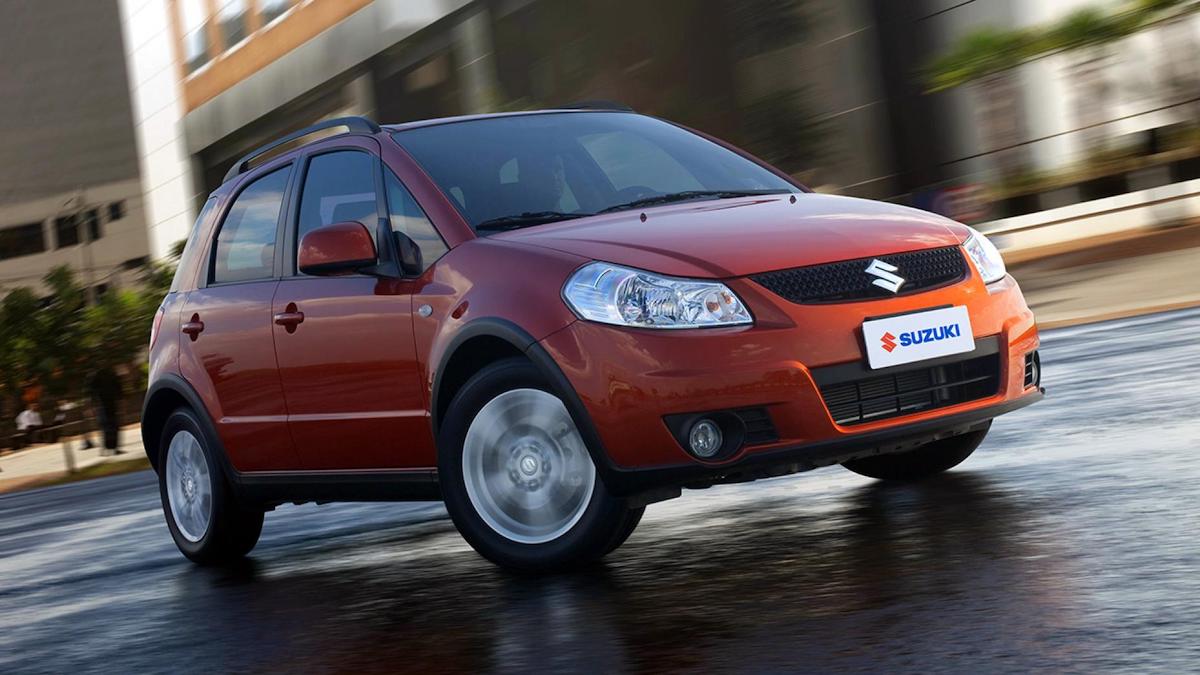 ADVERTISEMENT - CONTINUE READING BELOW ↓
It's the eternal problem with motor-show concept cars—they tantalize you with the likes of the LC, then they send the SX4 into the showroom at the same time. That one's got a face only a mother could love, but it admittedly does feature more room. Still, Fiat has enjoyed plenty of success ransacking its heritage, and so has Mini. Even Honda has got in on the action with its new electric vehicle, which is a dead ringer for the first-generation Civic. Come on, Suzuki, there's plenty of room at the table.
NOTE: This article first appeared on TopGear.com. Minor edits have been made.