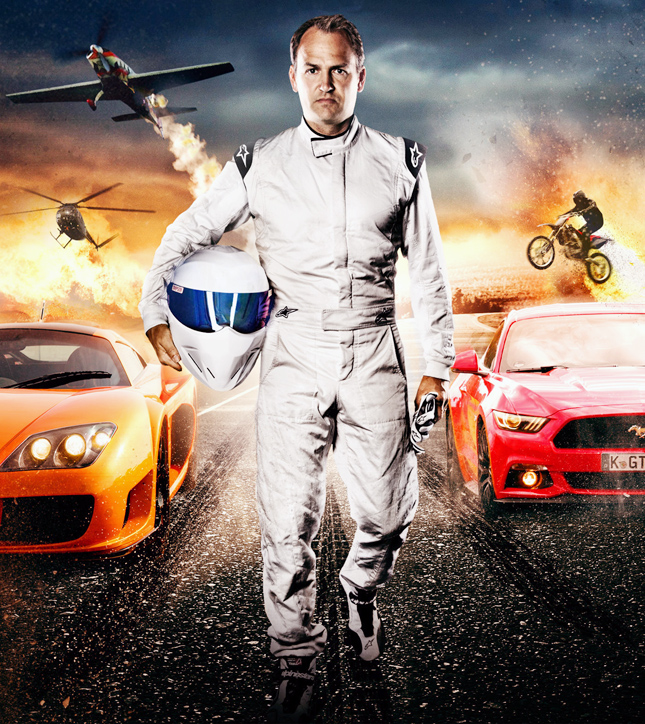 The Stig has spoken. Well, the previous one at least. Ben Collins, formerly the world's favorite mystery driver, has chosen the all-new Ford Mustang as his ultimate stunt car in his new film Ben Collins: Stunt Driver.
His decision was made after the Mustang and its 426hp 5.0-liter V8 engine bested several other performance cars in a series of high-octane challenges over the span of 48 hours. Collins went nuts behind the wheel of a Mustang--among other cars--dodging explosions and maneuvering past obstacles through different scenes in the film.
According to Collins, the entire idea behind the project was to determine the perfect vehicle for a movie car-chase scene. "The point of this adventure was to find the perfect car for an epic, high-octane, Hollywood-style car chase, and it's the iconic Ford Mustang that gets top billing," the stunt driver said. "The Mustang has starred in many a classic car chase during the past 50 years, and is still the stunt driver's weapon of choice to leave the bad guys standing in a cloud of tire smoke."
Aside from his work as Top Gear's Stig, Collins has also appeared in a number of big-budget blockbusters such as The Dark Knight Rises and the still-showing Spectre. He also happens to be an accomplished professional motorsport racer, taking part in Le Mans, GT and NASCAR races over the course of his career.
Continue reading below ↓
Recommended Videos
Ben Collins: Stunt Driver has just been released on DVD and Blu-ray. You can check out the trailer in the video below.
If you're viewing this on a mobile device and can't see the video, please click here.