Moneyed '80s kids, pay attention: Now's your chance to own one of the most iconic TV vehicles of your childhood.
Worldwide Auctioneers has confirmed that one of only six GMC Vandura vans officially licensed by Universal Studios for the A-Team is going under the hammer at the Scottsdale Auction in Auburn on January 23, 2021. If you're looking to kick-off the new year by throwing an absurd amount of money at a vehicle that's as cool as it is impractical, now's your chance. Proceeds are going to support career development for students and veterans.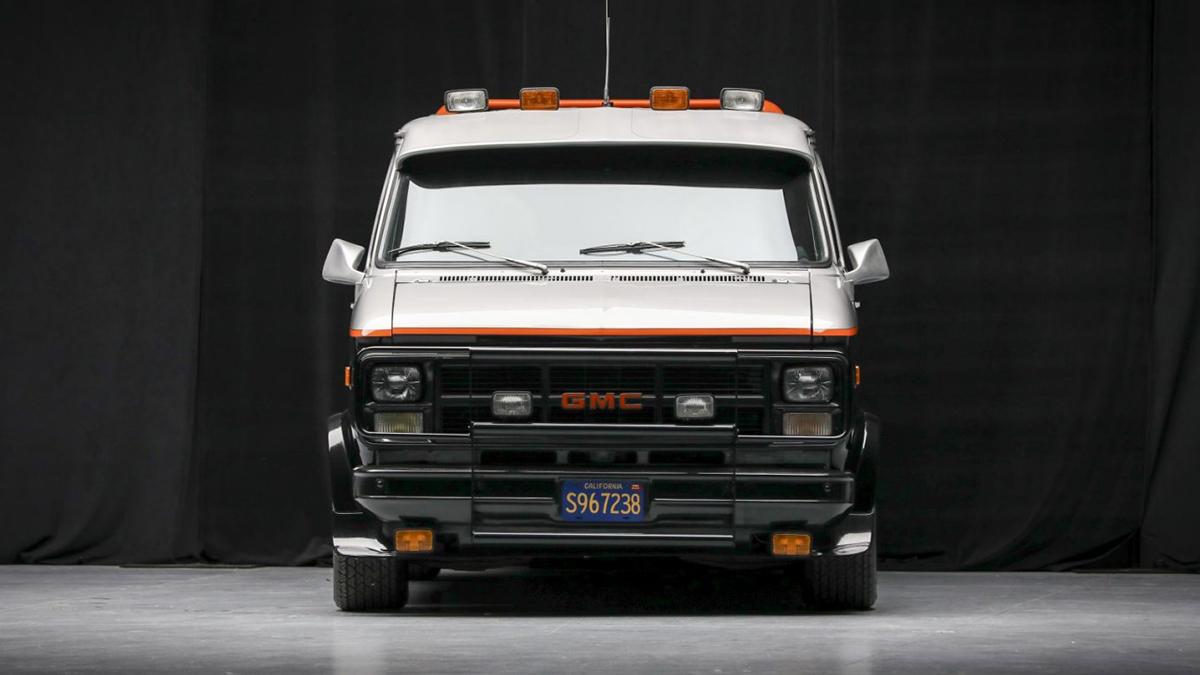 Before we move on, though, there are a few clarifications that need to be made. This particular unit never actually appeared on the set. Instead, it was only used to promote the television show, touring the US and Canada from 1983 to 1987.
Also, the images posted on the Worldwide Auctioneers show orange stripes on the exterior instead of red ones. Since there's no mention of this in the release, though, we'll assume this is owed to how the vehicle was shot.
ADVERTISEMENT - CONTINUE READING BELOW ↓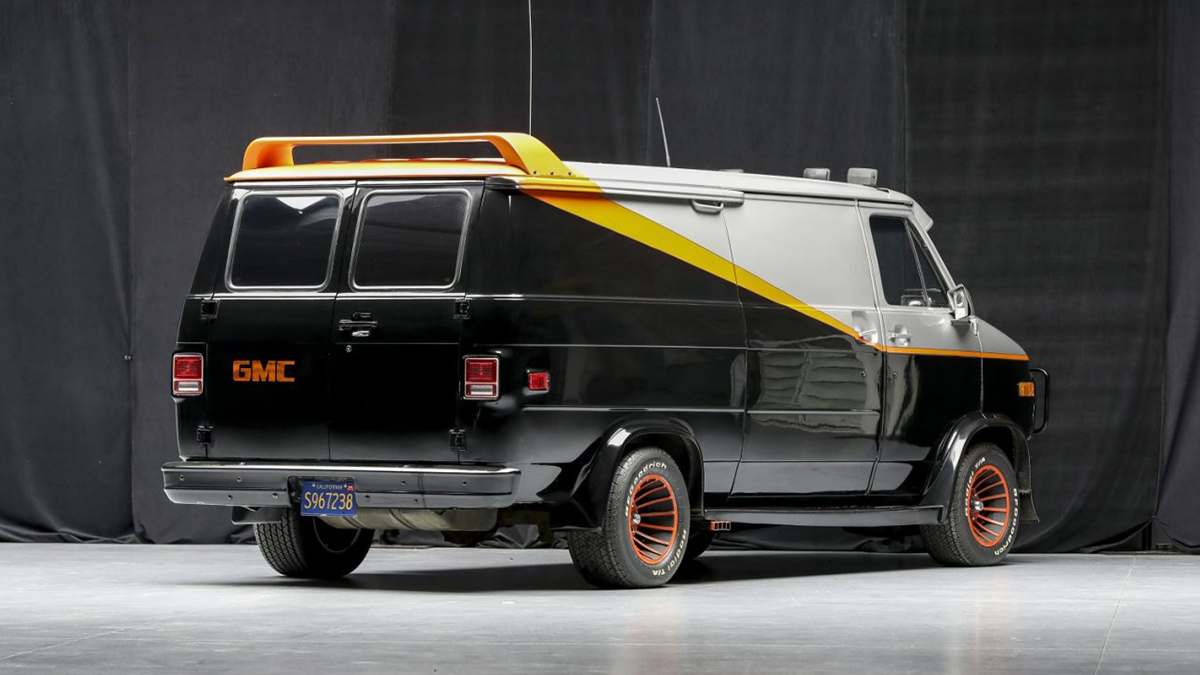 Other than that, this thing is true to the vehicle on the show—everything, including the spoiler, wheels, and roof-mounted lights, is spot-on. Step inside and you're greeted by a shotgun and assault rifle mounted on the wall, and you'll be greeted by a mounted machine gun if you open up the rear doors.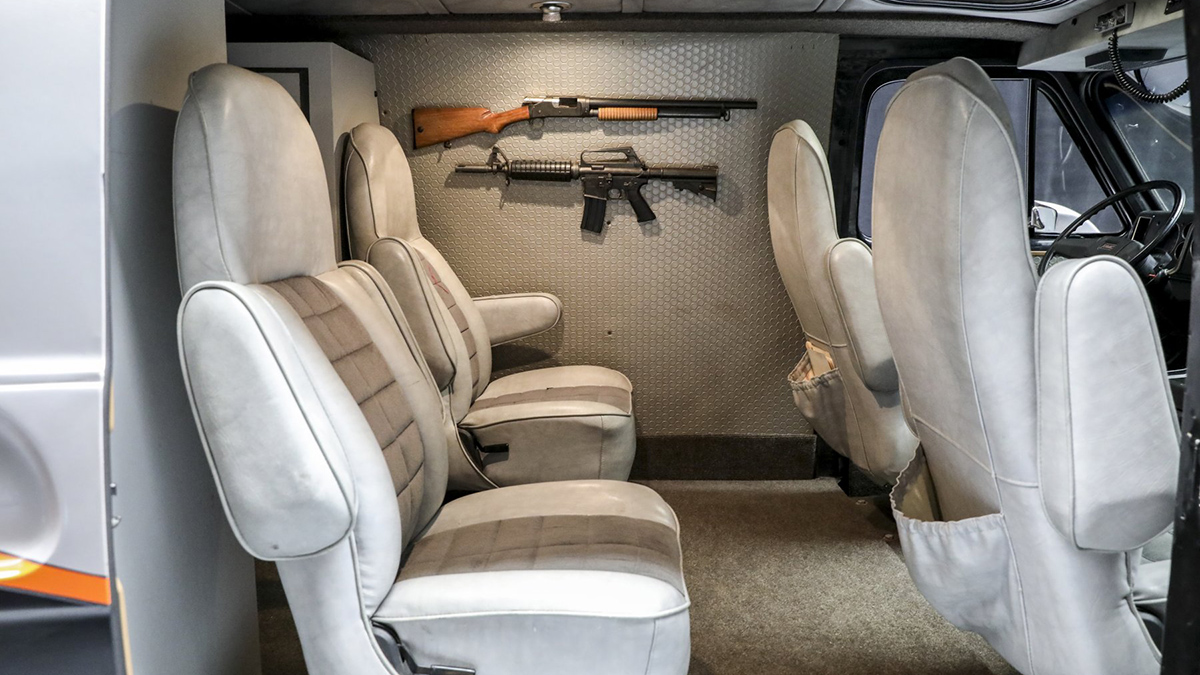 ADVERTISEMENT - CONTINUE READING BELOW ↓
Recommended Videos
"Instantly recognizable as one of TV's most iconic vehicles, this is a highly entertaining promotional and exhibition vehicle that would be welcome at shows and events everywhere," John Kruse, Scottsdale Auction auctioneer, said in a statement.
"We're excited to be selling it without reserve at home here in Auburn, along with four additional classics, to benefit such an inspiring national cause."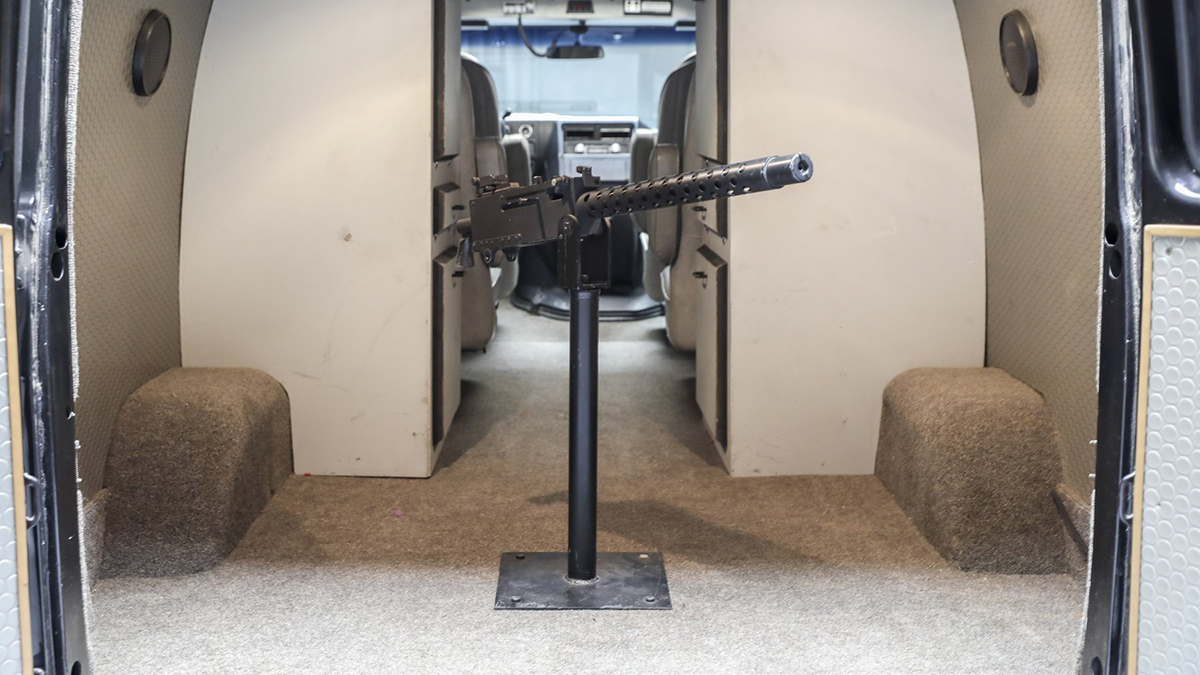 Chances are units that actually showed up on TV will go for a whole lot more than whatever this will next year, so this could be a pretty good opportunity if you're willing to settle. What television car would you'd throw any amount of money at? Let us know in the comments.
ADVERTISEMENT - CONTINUE READING BELOW ↓