I really hope Gordon Murray isn't upset by this.
We've come to the headquarters of Gordon Murray Automotive to have a poke around Professor M's exquisite featherweight car collection. Breathtaking as the Murray bunker is, I wanted to introduce a curveball. As we know, Murray is a man obsessed with cars that weigh less than a pre-brew teabag. That's why his garage is teeming with sub- or circa-1,000kg legends, and why he has replaced his daily-driver Smart Roadster with an Alpine A110.
He's a particular fan of Lotus. He freely admits to idolizing the company's founder, Colin Chapman—even when he was dueling Chapman in Formula 1's classic '70s and '80s innovation wars. And yet despite owning several Lotus Elans and rarer-still models from the Norfolk company's potted history, he's never owned a Lotus Elise. Never even driven one, in fact.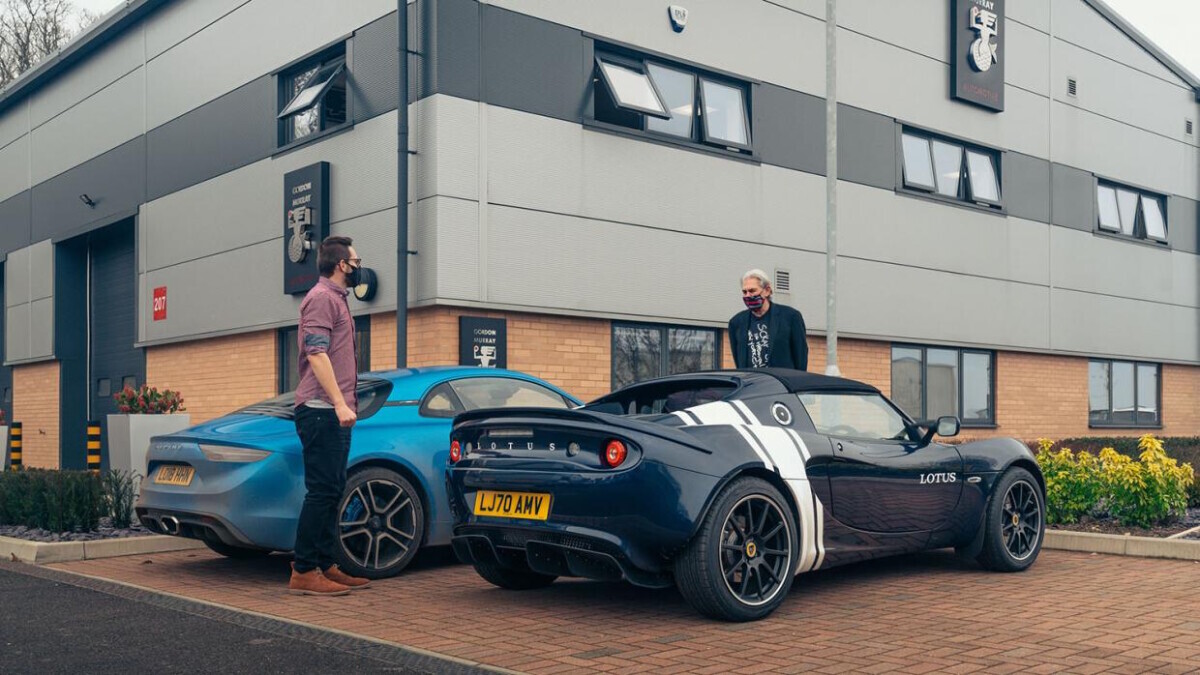 Continue reading below ↓
Recommended Videos
Why on Earth would the godfather of weight-saving not care for the mid-engined, aluminum-tubbed 900kg sports car that Lotus is just about to kill off after a glorious 25-year run as a handling benchmark?
To find out, I asked Lotus if I could borrow an Elise, presently brought it along to Murray's office, and asked him to have a go. What could go wrong? Only now do I start to hope Murray is up for this. The weather looks ominous. He's got work to do. And I'm mucking about in his car park.
Immediately, we run slap-bang into the problem. It's been staring me in the face as I drove the Elise down the narrow lanes around here this morning, banging my knuckles on my legs as I turned the little wheel, struggling to hop my size-twelves between the delicate aluminum pedals.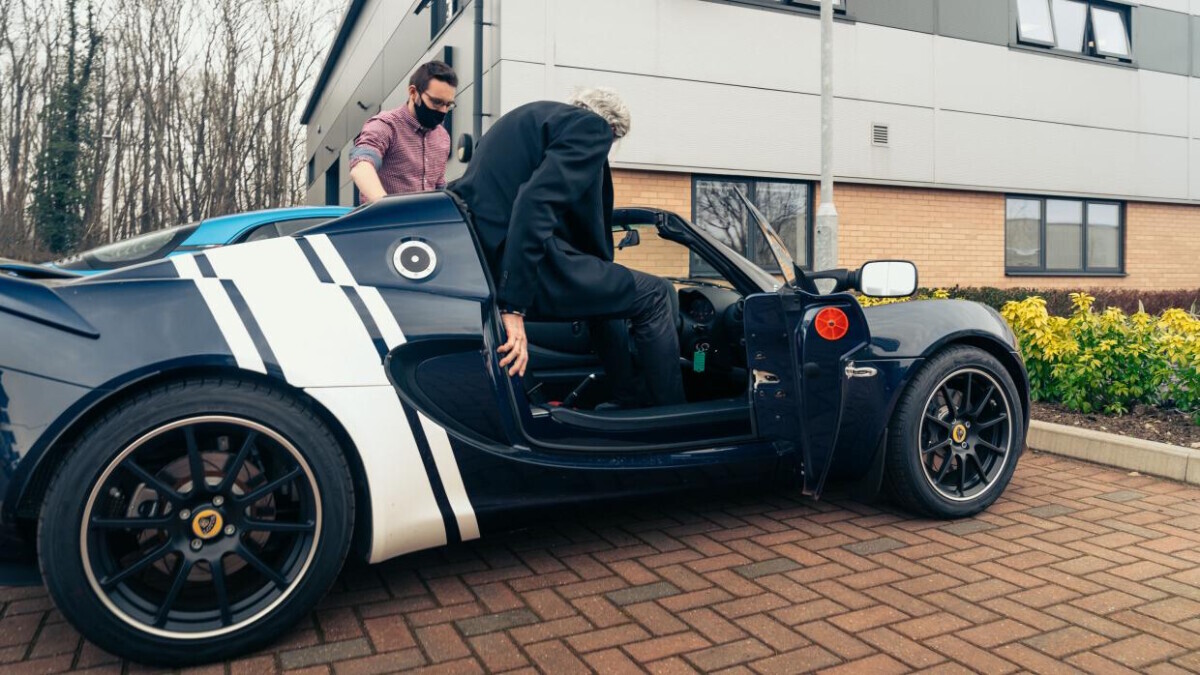 The Lotus Elise is a small car. Gordon Murray is 6'4" tall.
Oh, God. He doesn't fit.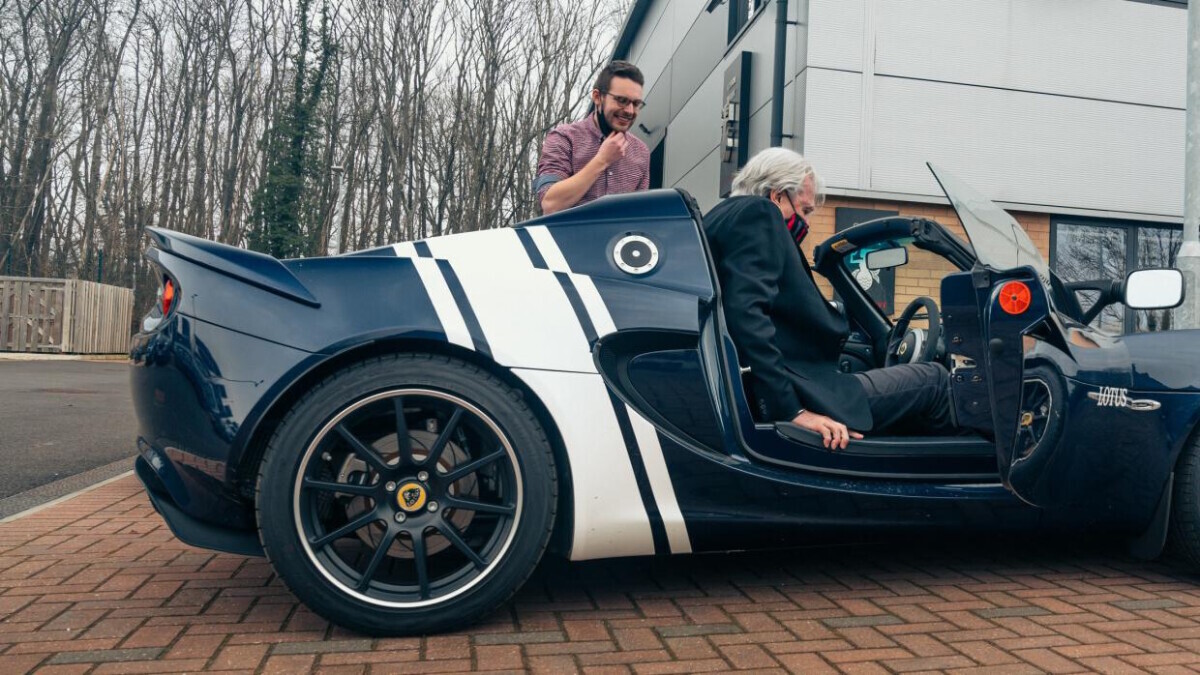 I sheepishly remove the fabric roof and hold the door open as wide as it'll go. It doesn't help. Murray circles the Elise, which is somewhat dwarfed by his grimy A110 parked next door. "I've always wanted to drive one," he admits glumly. "They once lent me an Evora for a while, which I thought was fabulous, but every time I think I'll try an Elise, I just don't fit."
The old saying goes that 'Lotus' stands for 'Lots Of Trouble, Usually Serious.' Today we can amend that to 'Lacking Of Thigh Upwards Space,' or 'Little Orifice Too Unusually Small,' Don't meet your heroes, eh, Mr. Murray? Look, Often The Ultimates Suck.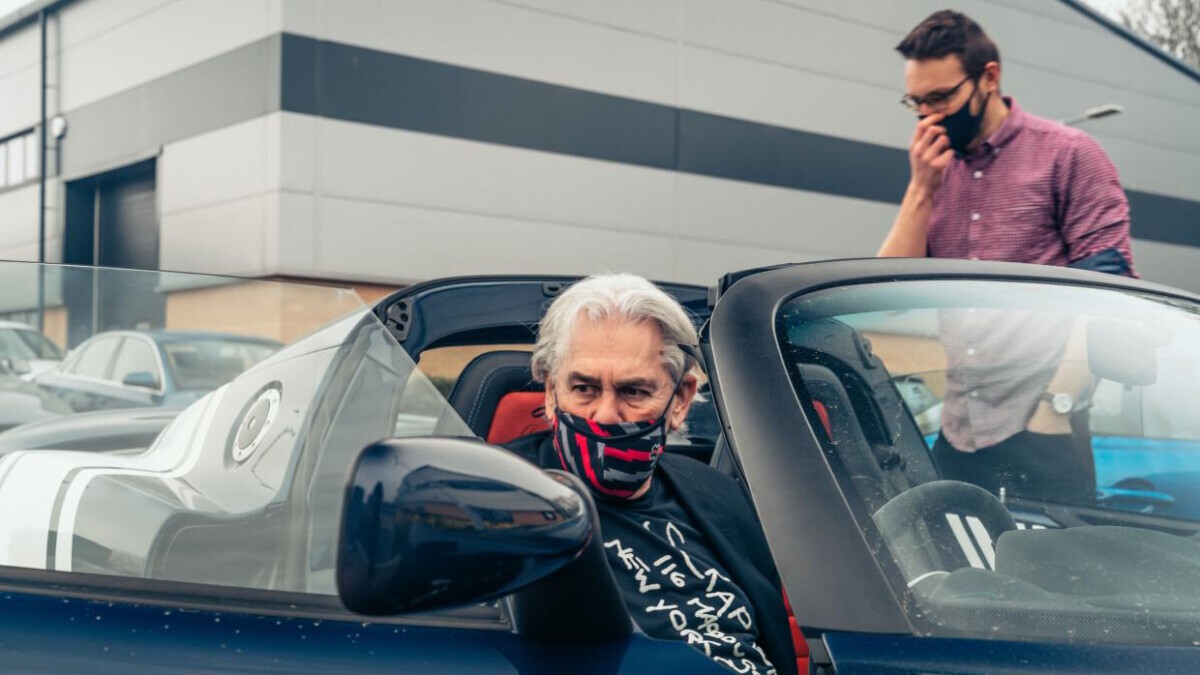 Being a terribly good sport, he elects to have one last attempt. I dunno, maybe he reckons he's shrunk during lockdown. He gamely steps aboard over the Elise's tub sill, and threads his legs deep down into the recess of the footwell.
For a moment, as he slides down the slender seatback and into position, I think we might actually have succeeded in Operation Murray Make-A-Wish.
Maybe he'll buy the last Elise ever off the line. Perhaps he'll lend me a T.50 for the weekend to say thanks. I'll ask him to put a word in with McLaren to let me drive the Le Mans-winning F1. Maybe Ron Dennis will bring it over to my house. Or Lando Norris.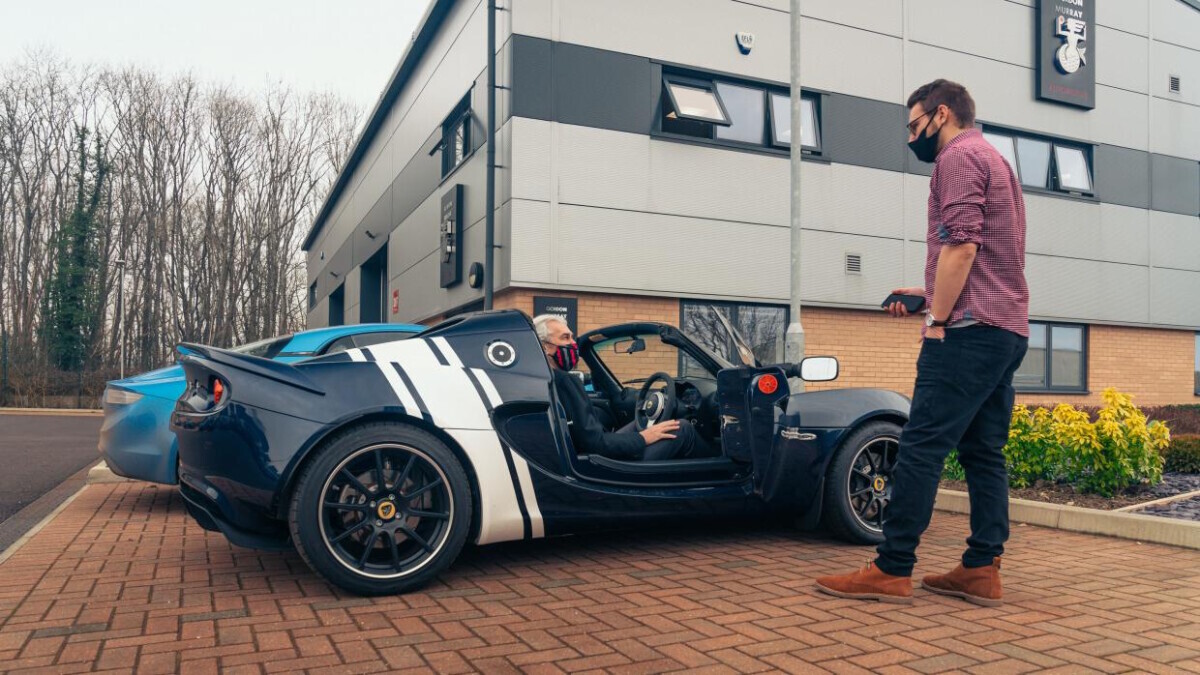 But back in the real world, it's not to be.
"Well, I'm in, but in order to drive I would have to make a difficult choice between turning the steering wheel or operating the pedals," Murray reports sagely from somewhere below waist height. Hmm. Not ideal, really. He's being polite. The man is wedged. It looks bloody uncomfortable.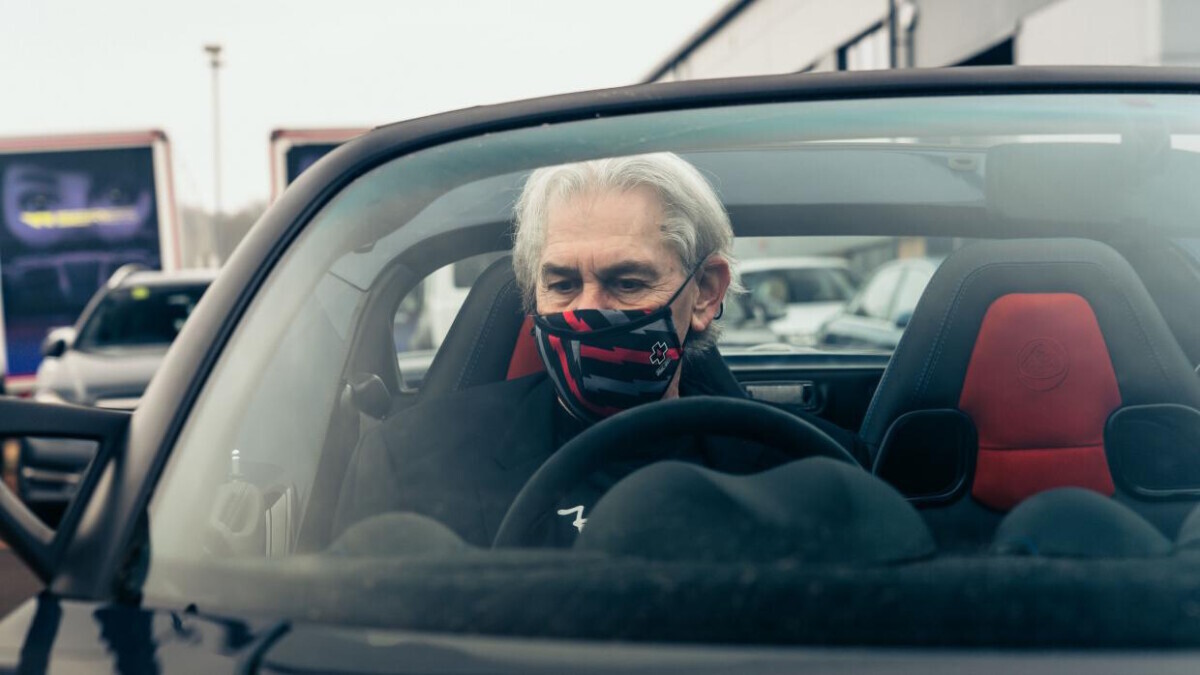 It's now spitting with rain. While the good Prof is in fine shape for a man of 74 years, I'm becoming frightfully worried about the process of extracting the father of the Brabham BT46, the McLaren F1, the LCC Rocket, and the T.50S Niki Lauda from my half-baked fiberglass experiment.
Even if you're an Olympic gymnast, exiting a Lotus with any dignity and skin on your knees intact is fraught with difficulty. For Murray, it's...well, imagine an NBA player trying to climb out of a Kinder Egg.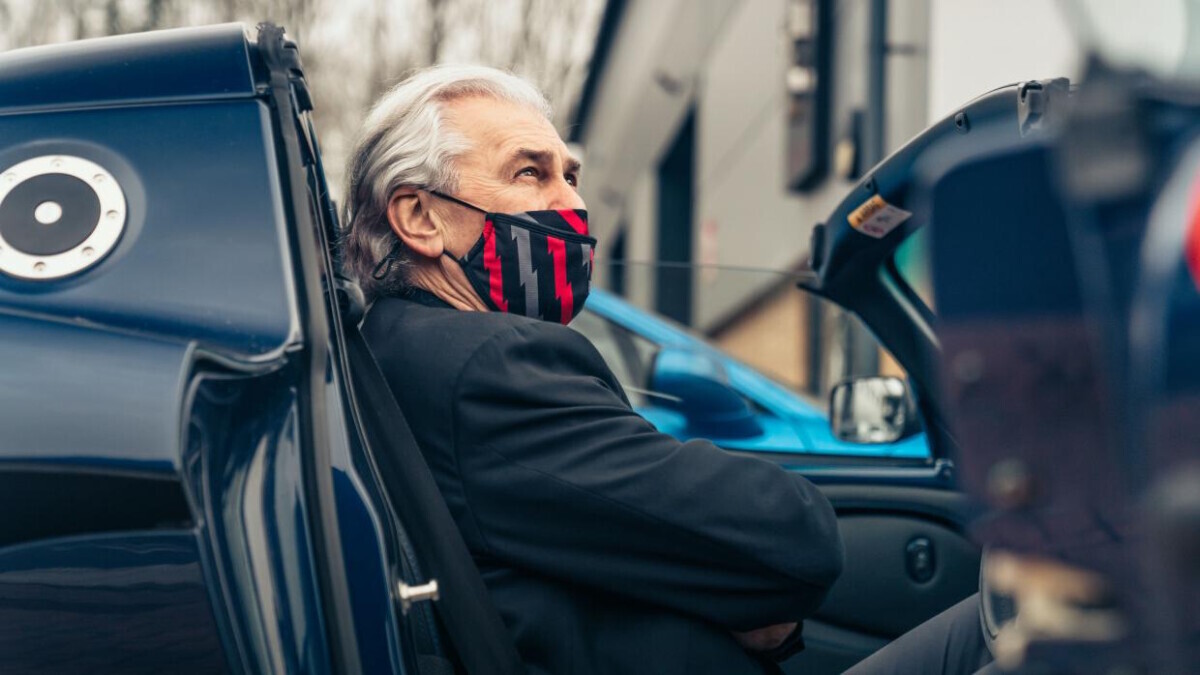 I really, really, really hope we don't have to call the fire brigade.
Mercifully, Murray is swiftly freed from the clutches of the Elise's diminutive cabin under his own steam, and as he clambers clear, it's obvious his sparky engineering mind has gone into overdrive: "If I adjusted the comfort curve of the seat, could push the pedals further back, and put the steering wheel on a 30mm spacer, then perhaps..."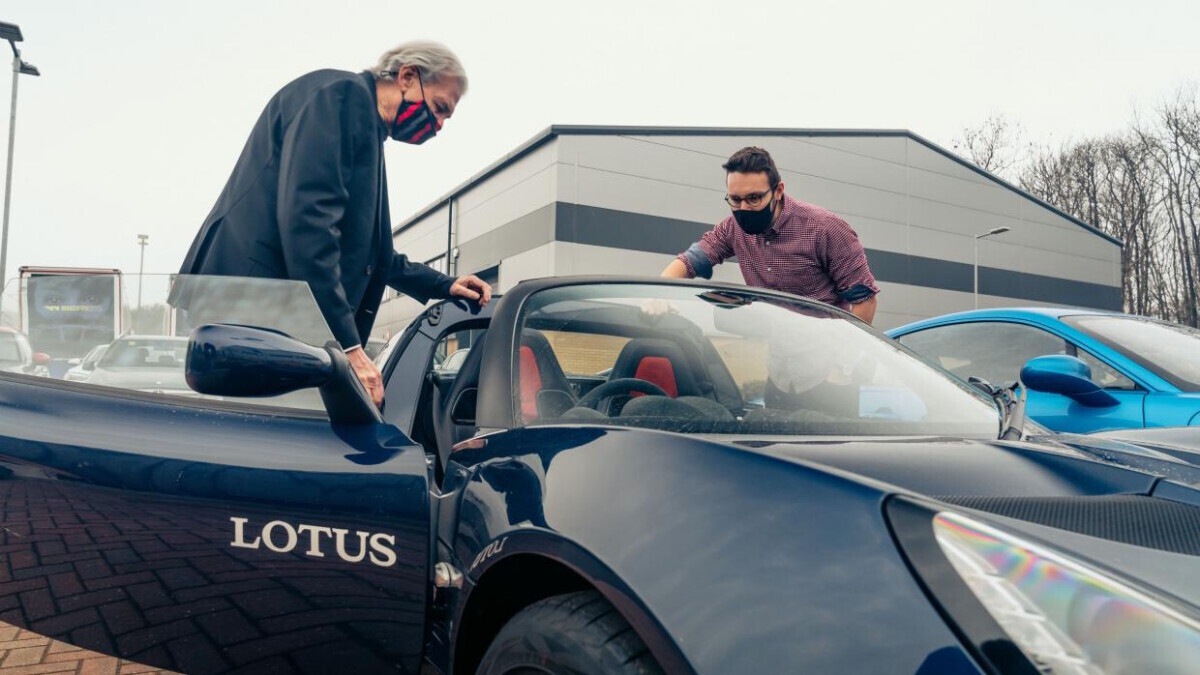 He tails off, silently calculating how he'd improve upon Lotus's venerable icon, and finally add one to the collection.
Still, if anyone reading this is working on the brand-new Lotus Emira, I know a gentleman who's in the market for a long-wheelbase version. You needn't bother with fitting any air-conditioning, or a radio. Those just add weight.
NOTE: This article first appeared on TopGear.com. Minor edits have been made.
Top Gear Philippines is now on Quento! Click here to download the app and enjoy more articles and videos from Top Gear Philippines and your favorite websites.