Blah, blah, blah, gearboxes. We've all picked a side. You either want a lightning-out-of-a-rocket-launcher-fast paddle-shifter that swaps cogs quicker than you can blink shower gel out of your eye, or you're a steampunk dinosaur after three pedals, a lever to wriggle around, and a house made of mud with a thatched roof and heated by a campfire in the dirt.
This isn't that argument. Might I venture a little bit of nuance? Surely we car folk can agree that certain cars suit a certain type of gearbox. A manual would be totally out of place in a Mercedes-Benz S-Class, for instance. You wouldn't spec a CVT in a Lotus Exige. If you're feeling brave, you could even argue that while it was sad the likes of Ferrari and Lamborghini have dropped the open-gate click-clack manual, cars like the 812 GTS and the Aventador S&M are so savage and highly strung, it's a lifesaver to keep both hands on the wheel. Or one hand on your phone, Instagrammers.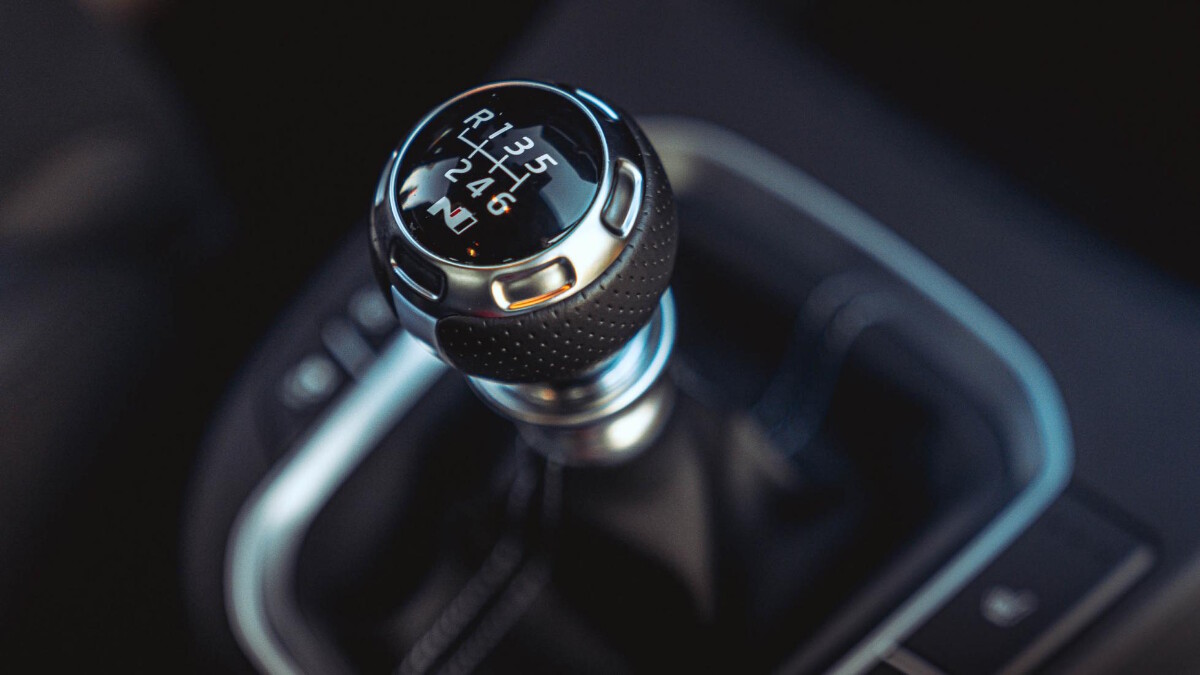 ADVERTISEMENT - CONTINUE READING BELOW ↓
The Great Gearbox Mass Debate is over in super sedans (all automatic), and the last lonely outpost of the manual shifter will be lightweight British track-day fodder—stuff like Ariel Atoms and Caterhams, and probably Morgan.
Here's where I think things get sticky: hot hatchbacks. Is a hot hatch—surely the quintessential all-things-to-all-people machine—better with three pedals, or two paddles?
Again, there are certain members of the go-faster shopping-car scene that just wouldn't suit a manual. The Mercedes-AMG A45 S, for instance. Too peaky, too frenetic—it wouldn't match the technofest IT nerd personality. Or the Audi S3, for that matter. It isn't really a hot hatch. It's more of a shrunken RS4 wagon—quick, effective, and easy to point about, but as memorable as your online banking password.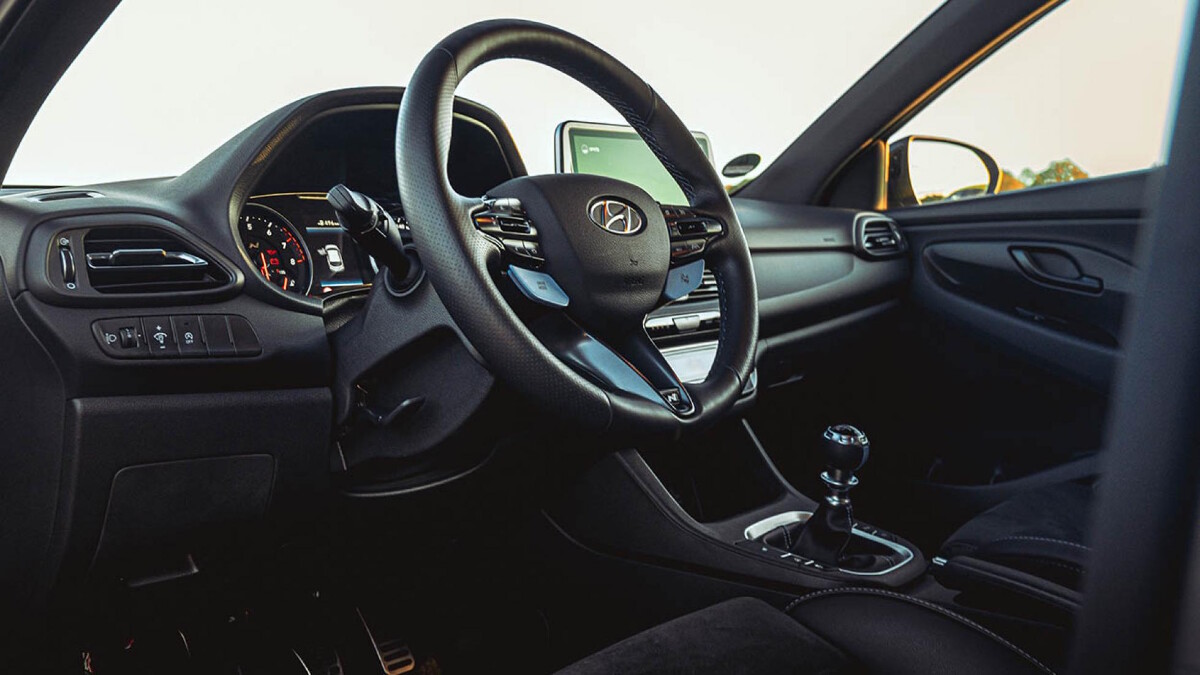 Clearly, then, a manual gearbox suits the up-and-at-'em cheeky character of a less grownup hot hatch. This tiny pool is teeming with talent: the Toyota GR Yaris, the Ford Focus ST, the Mini Cooper JCW, and—of course—the mechanically mesmerizing Honda Civic Type R are all a joy to change gear in.
However, friends...the invasion's coming. Mini's fluffed GP Works is now auto-only. More new Golf GTIs will be sold packaged with DSG than the dimpled gear lever. Heck, the GTI Clubsport and the Golf R are DSG-only.
So's the new BMW M135i, and the newer, better, supposedly back-to-basics BMW 128ti. And with the hot hatch stumbling toward a hybrid electric future, the writing is on the wall for DIY-shift everyday supercars.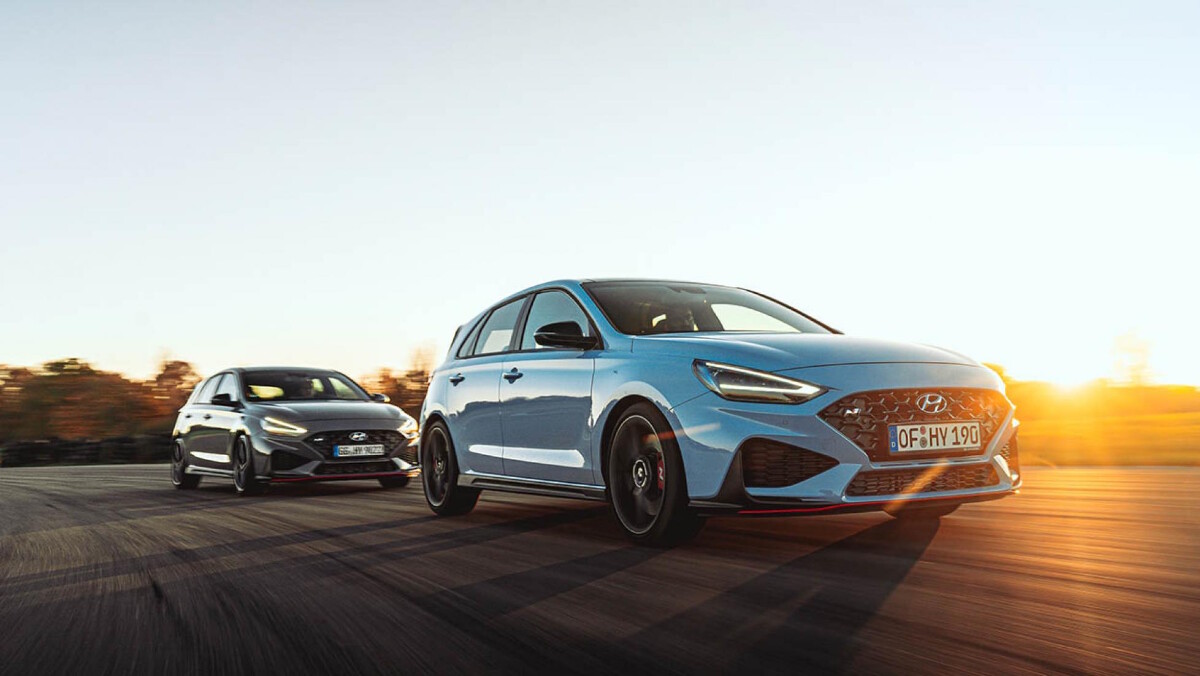 Then there's one of Top Gear's very favorite fast cars at any size or price: the superb Hyundai i30N. Recently made even superb-er thanks to a ridiculously big-budget facelift. New LED lights and bumpers, we expected. Lightweight forged rims, bucket seats, extra power, and a mildly more cultured ride, we didn't.
Chief among the upgrades was an all-new eight-speed twin-clutch gearbox. As per, it makes the i30N a bit quicker against the clock and a bit more economical on the rolling road. But what's clever from the N Division is how (unlike fitting a fast Ford with an automatic, both done not-so-cleverly of late), the i30N DCT doesn't suffer a character-ectomy.
ADVERTISEMENT - CONTINUE READING BELOW ↓
The new gearbox has its own sense of humor, because it's crammed to the brim with gimmicks. 'N Grin Shift' is basically a push-to-pass overboost shortcut. The shorter gearing helps the i30N charge forward with more gusto than its 275hp output would have you expect. And it feels like a quality installation, too: expensive metal paddles, bright change-up lights, and Hyundai was adamant you should be able to shift sequentially on the PRND lever as well, as approved by Dom Toretto and literally no one else in the world.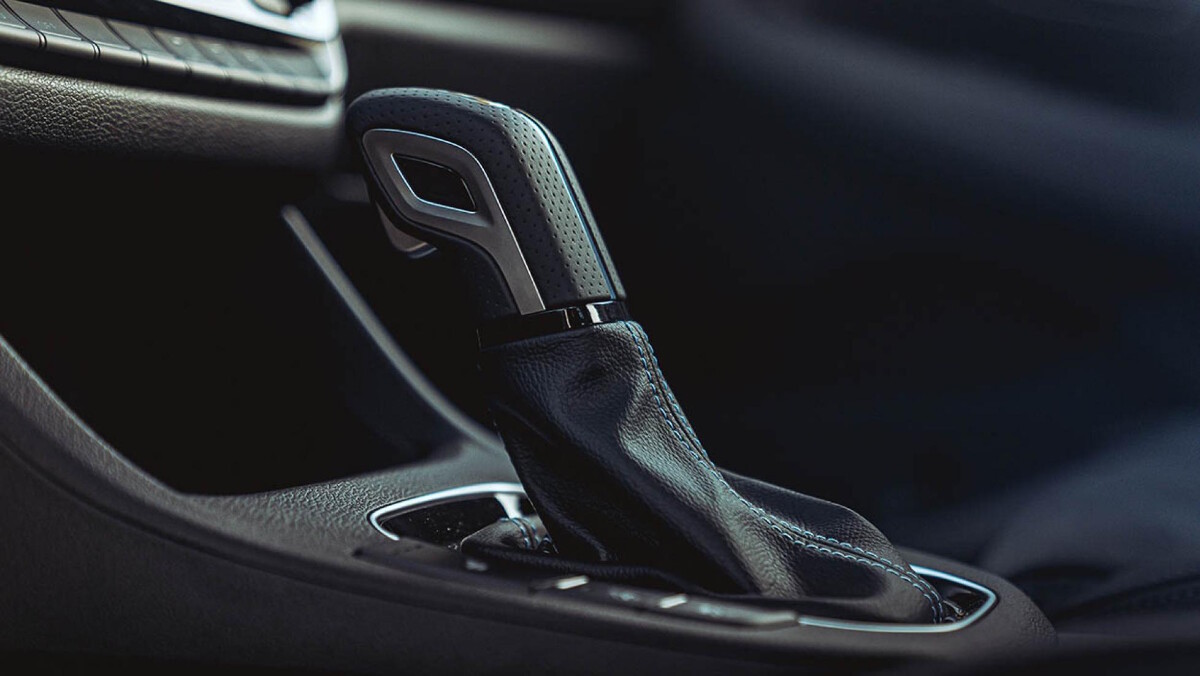 Which would I have? The new DCT gives me pause for thought—much more than a Focus ST auto or a Golf GTI DSG would. The i30N manual suffers a woolly bite point that makes it easy to stall in town. I like having both hands on the chunky steering wheel to help quell the torque-steer. And with eight speeds instead of six, this might finally be an i30N that'll average more than 12.75km/L. Imagine that.
...ah, who am I kidding? Hot hatches unsullied by plug-in batteries are an endangered species, so I'd have the old-fashioned stick-shift with the rev-blip set to the maxtreme. Sorry to have wasted your time. Serves you right for stumbling into an argument on the Internet.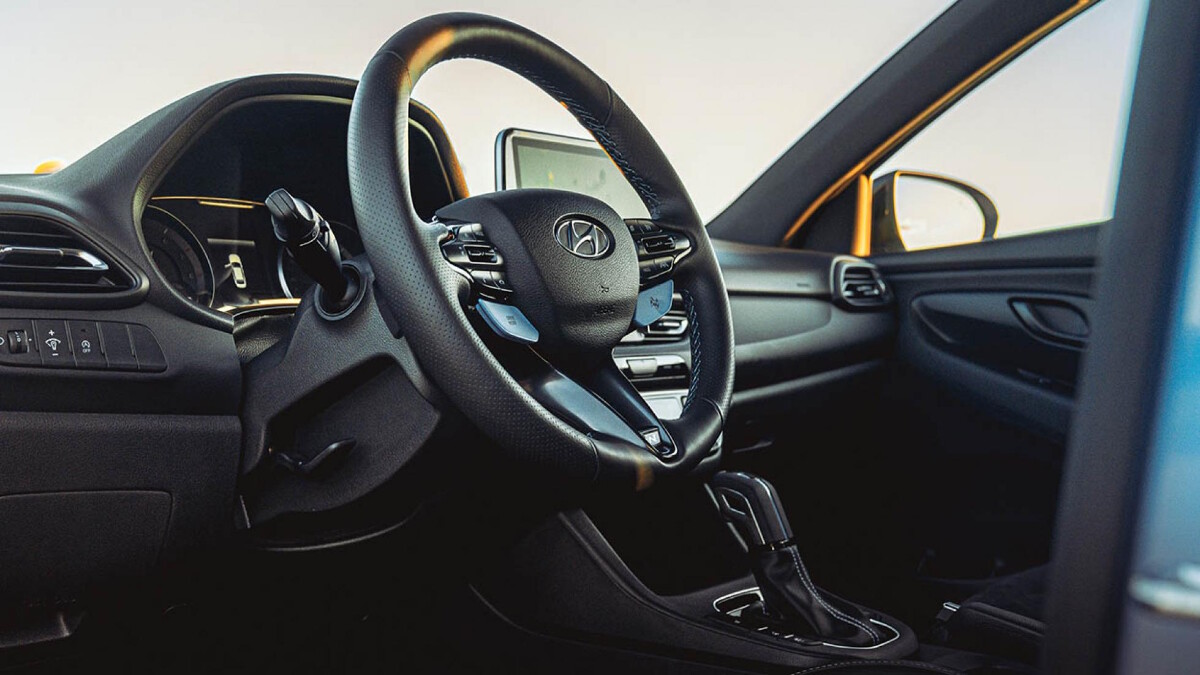 NOTE: This article first appeared on TopGear.com. Minor edits have been made.