We've seen our fair share of aftermarket setups that made us scratch our heads over the years, but we don't think we've ever seen anything like the abomination pictured above.
That right there is indeed a Hummer H2, but it sits on 13-inch wheels. It was built by Garage54, the same guys responsible for the UAZ-based Tesla Cybertruck replica we featured before. Slammed Hummers aren't anything new—Google it and you'll see a whole bunch of them—but one with such tiny wheels definitely is.
Well, in reality, 13-inch wheels aren't really that small. Put them on a sedan and the set will look pretty standard. But on an SUV as big as this one? It just looks absurd. It'll remind you of that buff guy at your gym who always skipped leg day.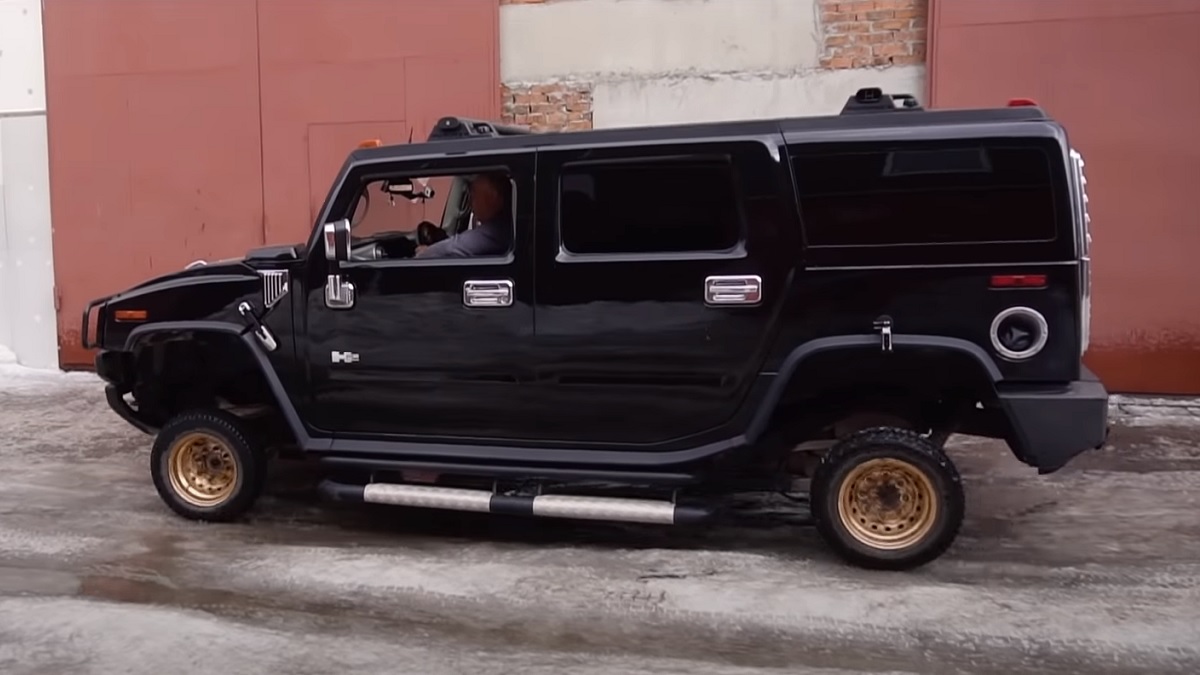 Continue reading below ↓
Recommended Videos
The guys who built it say that they merely wanted to lower the H2, but they had no low-profile tires in their garage. What they did have were these 13-inchers, so that's what they bolted onto this gas-guzzler. The wheels still needed a bit of reworking, though, since the H2 had eight wheel studs and a larger center bore. Suffice to say, these guys made it work.
They drove a bit around using the H2 and its new shoes. Contrary to what some of us expected, the wheels didn't break, even with a few bumps along the way. Sadly, they couldn't bring it further out (yet) thanks to an abundance of large potholes in their area, so we're still wondering how this will ride on smooth open roads.
If you want to see the quick build and snippets of the vehicle in action (sort of), check out the full video below.
What say you? Think this Hummer would last long in Metro Manila?