My teammates have finally had it. After seven years of me calling shotgun and jumping into the backseat, they're now refusing to buy the excuse that I don't drive.
I know how, that's for sure. But since I don't own a car, I have neither the muscle memory nor the confidence to drive in Metro Manila. Tired of this excuse, Top Gear PH editor in chief Dinzo Tabamo borrowed a Honda Jazz VX from Honda Cars Philippines as one of his first official acts as EIC, so that I can practice driving every day.
This year is my seventh year at Top Gear PH, and believe me when I say that I'm a proud commuter. I walk to the office every day, and I walk to meetings within a 5km radius of my place. Even though our transportation expenses are reimbursable during events and meetings, I prefer taking the MRT. I'm part of various commuter groups on Facebook, and just like any other pedestrian, I find it ridiculous how cars are prioritized over commuters in the metro.
I explain all of these to the other staffers, but after shushing me, they simply tell me to learn to drive so that they'll have another driver for long drives. "Driving is relaxing," they say. "It's very liberating."
Continue reading below ↓
Recommended Videos
I nod and tell them 'sure' because that's what they want to hear, but to be honest, I can't imagine how your mind can relax when you're behind the wheel of a potential killing machine. And what's liberating about parking fees, fuel expenses, toll, and being stuck in traffic? Still, I nod and agree—otherwise, my future vacation leaves won't be approved.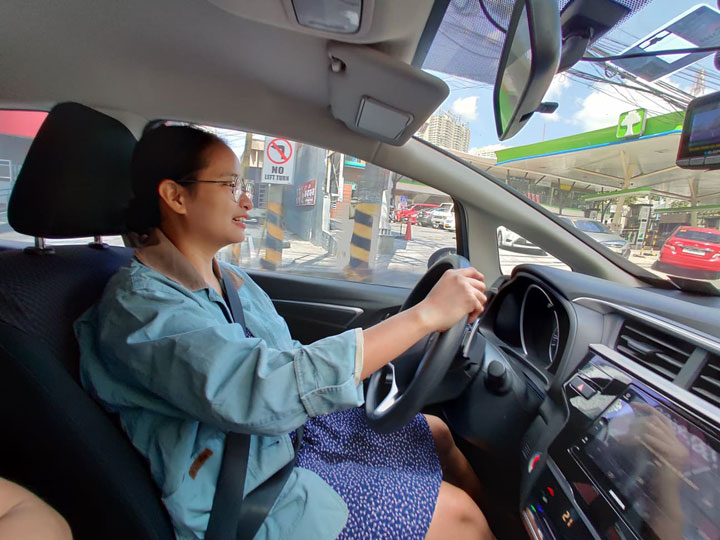 So, on the very first day I drove the Honda Jazz, I thought I was acing the challenge when I managed to parallel-park in Kapitolyo for a lunch meeting. Little did I know that I had left the Jazz's park lights on the whole time. I'm sorry, Honda PH.
This led me to not using the car for almost the whole week. Almost, because Dinzo messaged me on Saturday, reminding me to use the car for errands. So, it was taken out to do some grocery shopping and brunching early Sunday morning, when I figured there would be fewer cars on the road.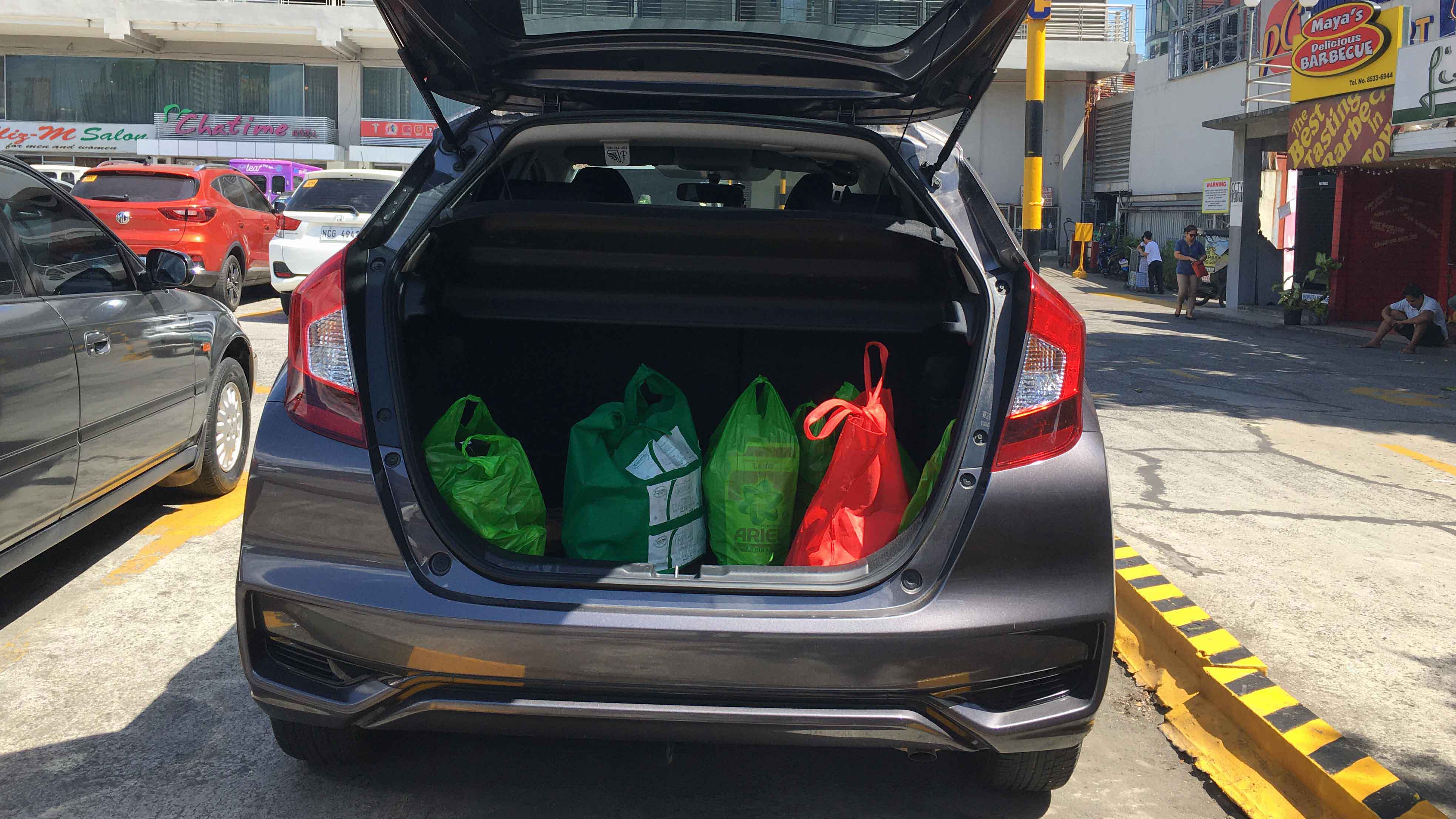 After gaining some confidence and warming up to the idea of sitting behind the wheel, I asked my friends if they wanted to go to the Big Bad Wolf book sale. They readily agreed, and even asked if they could connect their phones to the car's infotainment system. I told them I hadn't tried doing that myself, so my friends, God bless their commuter and non-car-owner hearts, used a Bluetooth speaker to play music instead, because they didn't want to mess up anything in the Jazz. Again, I'm sorry, Honda PH. (I'm one of those people who apologize incessantly.)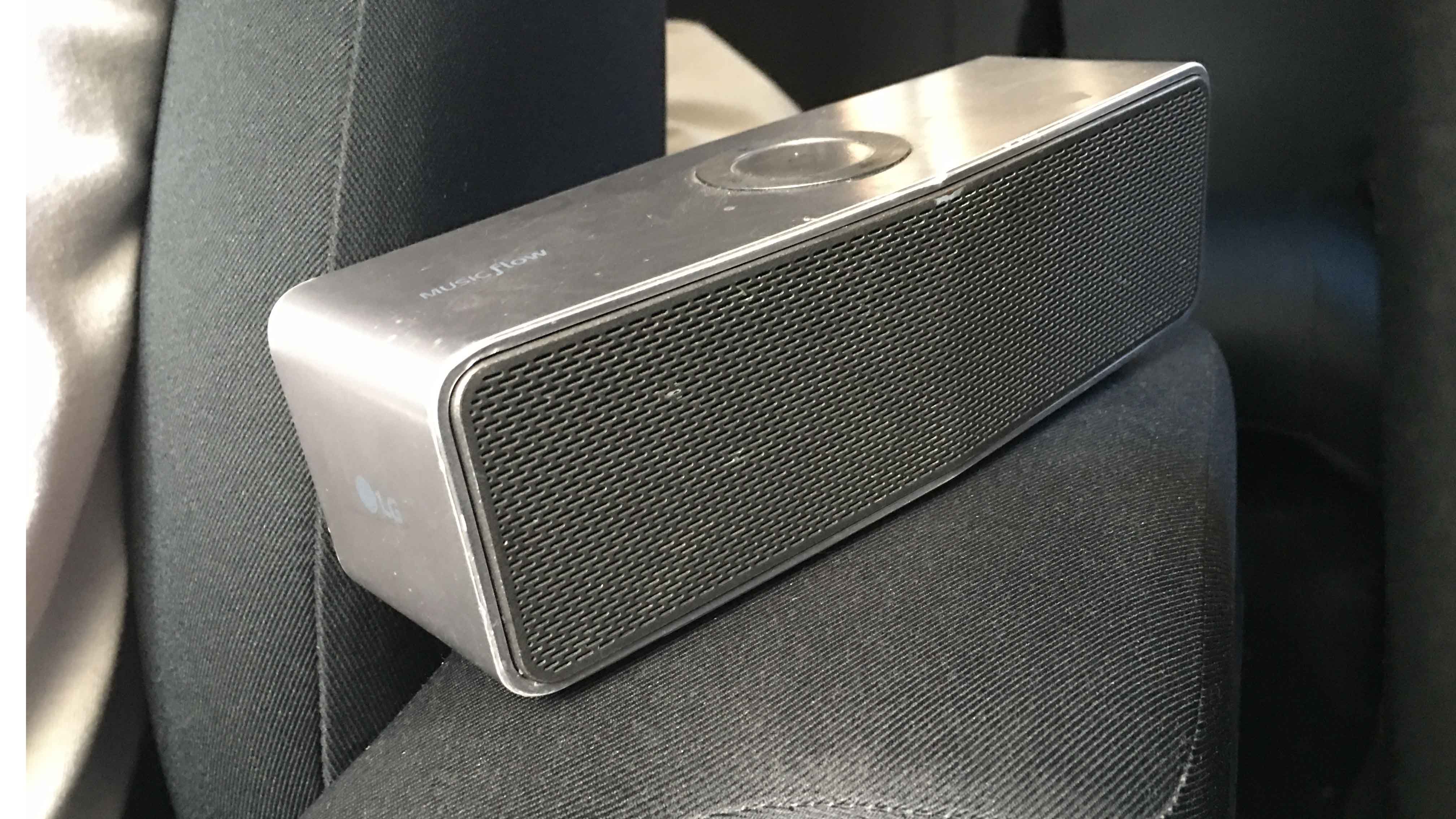 After a weekend of driving around, I want to say that I'm less afraid and intimidated to drive around the metro than I was before. This car is sooo damn easy to maneuver and park, I kid you not. I'm reversing into parking slots like I've been doing it my whole life. And the Honda Jazz is so economical that I haven't refueled yet despite me and my teammates using the unit regularly for a week.
However my palms still turn clammy when I grip the wheel, and I let every other car on Pioneer street cut me on the road. I'm also helpless when it comes to motorcycles. On the plus side, I finally fiddled with the infotainment system and managed to connect my phone. That has got to be a start, right?
How did you get over your fear of driving in Manila? Tips for this noob driver are more than welcome.