It appears Rudolph, Dasher, Dancer, Prancer and the rest of Santa's reindeer got somewhat of a break this year thanks to a little help from a Japanese carmaker.
Instead of circling the globe in his usual no-frills magic sleigh last night, good old Saint Nick opted to deliver gifts in a slightly flashier manner. Say hello to the Lexus HX Sleigh Concept—Santa's ride for the 2020 holidays.
"I run a tight sleigh, and the combination of Lexus's trademark hybrid electric technology and well-honed All-Reindeer Drive will really allow us to take our job to the next level," Rudolph shared.
"Plus, the fact that it runs on 100% renewable holiday spirit means even our planet gets a gift this year! With the added efficiency the Lexus HX Sleigh Concept gives us, I'm confident we'll even find some time to fit in some gift deliveries for grown-ups, too!"
We know, we know. All this is sort of breaking tradition. But Santa Claus had one hell nice list to keep up with this year, and there was no way he was going to check off every name by morning without a little help.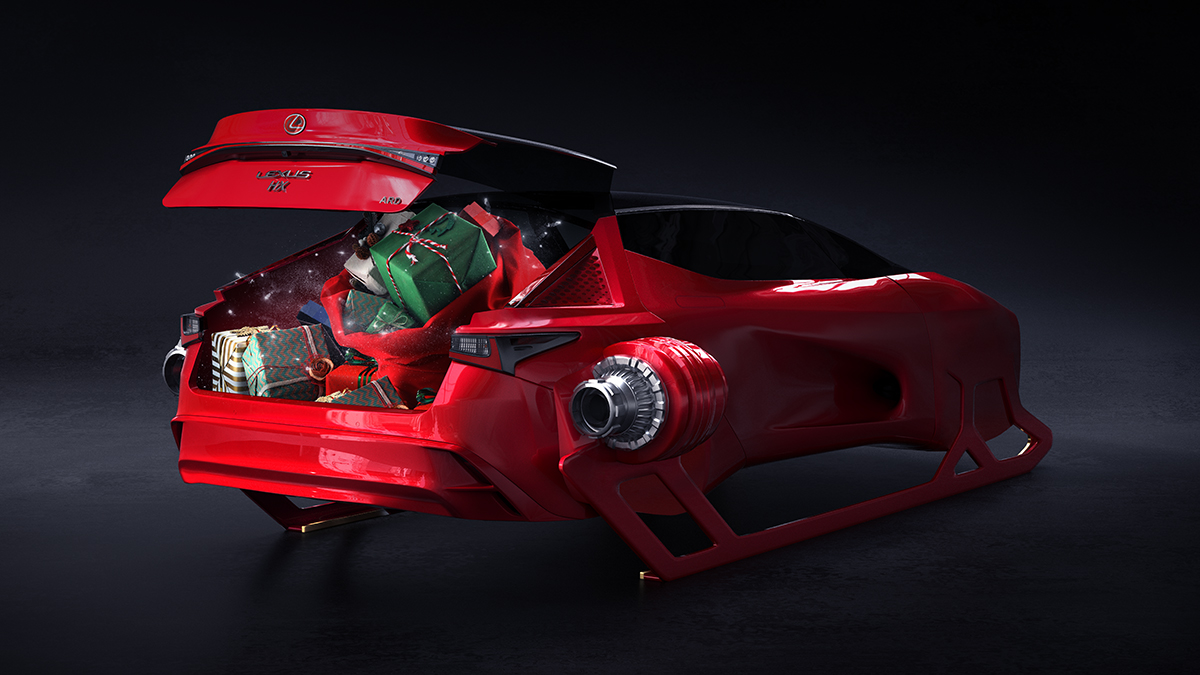 Continue reading below ↓
Recommended Videos
Thankfully, the Lexus HX Sleigh comes equipped with a variety of features specifically designed to help Santa fulfill orders. Besides having infinite cargo space, this sleigh's trunk has a kick sensor that makes accessing gifts a breeze. It also comes with built-in air traffic control, a touchscreen infotainment system, and a Mark Levinson premium audio setup for blasting Christmas tunes.
"I'm a simple man, but the ol' sleigh has been looking a bit less refined than it used to," Santa said in a statement following his Christmas delivery run.
"It was time for me to upgrade my capabilities to help deliver toys to all the children on my nice list more efficiently, so the Lexus HX Sleigh Concept couldn't have come at a better time. Mrs. Claus is excited to drive it, too!" he added, presumably while laying comfortably on a thick pile of Lexus endorsement money.
So, did Santa make the right call here or should he have gone with a different brand? Let us know in the comments.