It's no Recaro office chair, but it will do. This is the Embody gaming—er, we mean office—chair by Herman Miller and Logitech, and at €1,276 (almost P73,000), it's the perfect way to level up your streaming work-from-home setup. Because productivity.
Two years of studying professional gamers went into this product, Herman Miller claims. What did the company find out during this time? Quite a bit.
Apparently, e-sports athletes spend up to three times longer seated compared to the typical office worker, and that a ton of gamers are dissatisfied with traditional gaming chairs "as there is a significant decline in performance due to the physical challenges that come from repetitive motion injuries."
"This in-depth research convinced us that we needed to modify a current offering to improve lower back support, increase forward leaning, provide a greater ability to swivel, and better adjustments for tables and monitors," Tim Straker, Herman Miller chief marketing officer, says.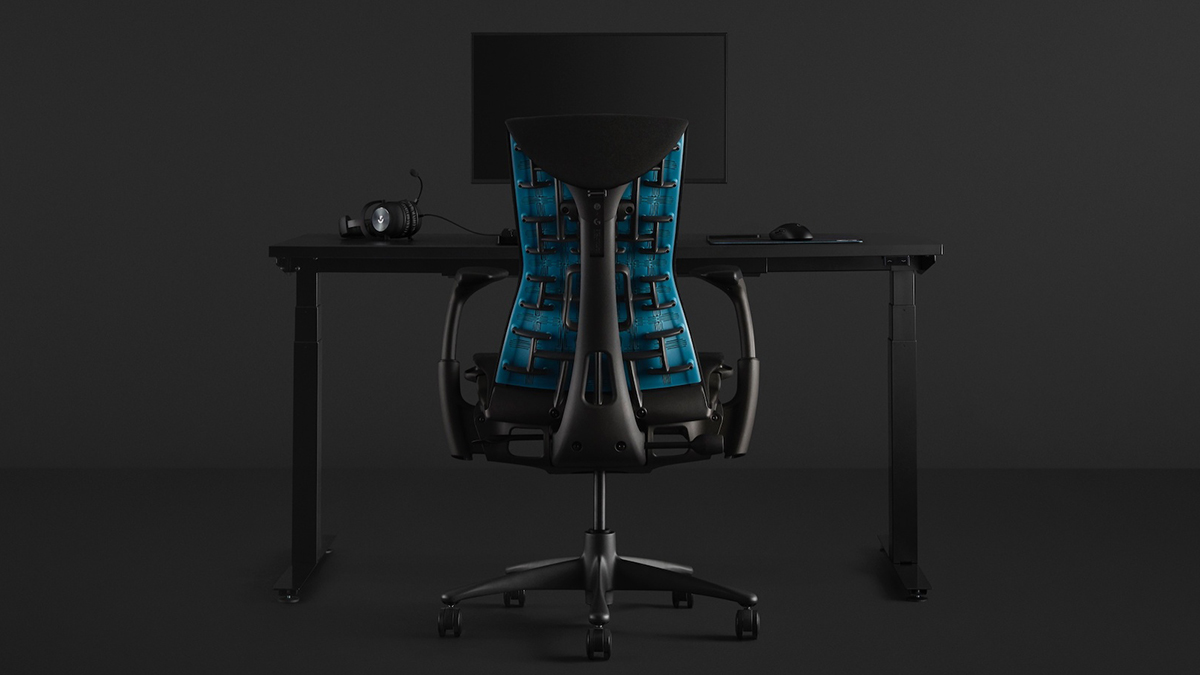 Continue reading below ↓
Recommended Videos
But there's more to the chair than just gaming. Health is a major consideration, too. The brand says that the Embody provides superior pressure distribution, natural alignment, and support, keeping  gamers "properly aligned, balanced, and comfortable." It's also built with a cooling foam with copper-infused particles for better ventilation.
"Gamers deserve advanced ergonomic solutions in all aspects of play. We partnered with Herman Miller to evolve their award-winning Embody Chair into a solution that meets the specific needs of gamers today,"says Peter Kingsley, Logitech G's chief marketing officer.
"This is the first step in an ongoing relationship, and we're proud to be working with Herman Miller to find new ways to help all gamers play at their best."
No wonder I haven't made it as an e-sports streamer—I'm sitting on a monobloc. Would you spend this much to keep your butt comfy while playing Call of Duty: Warzone working from home?