Oh, yes. Yes, I remember this. Mad, mad Mercedes.
McLaren Mercedes, remember. This was a very special edition of the car McLaren and Mercedes built together—the SLR—only this time, it went back in time to pay homage to one of mankind's finest ever victories: that of Sir Stirling Moss and Denis Jenkinson's incredible 1955 Mille Miglia drive.
This, then, is simply called the SLR Stirling Moss, and in a week of tributes to the Big Man, it is fitting to remember it.
Remind me about the McMerc.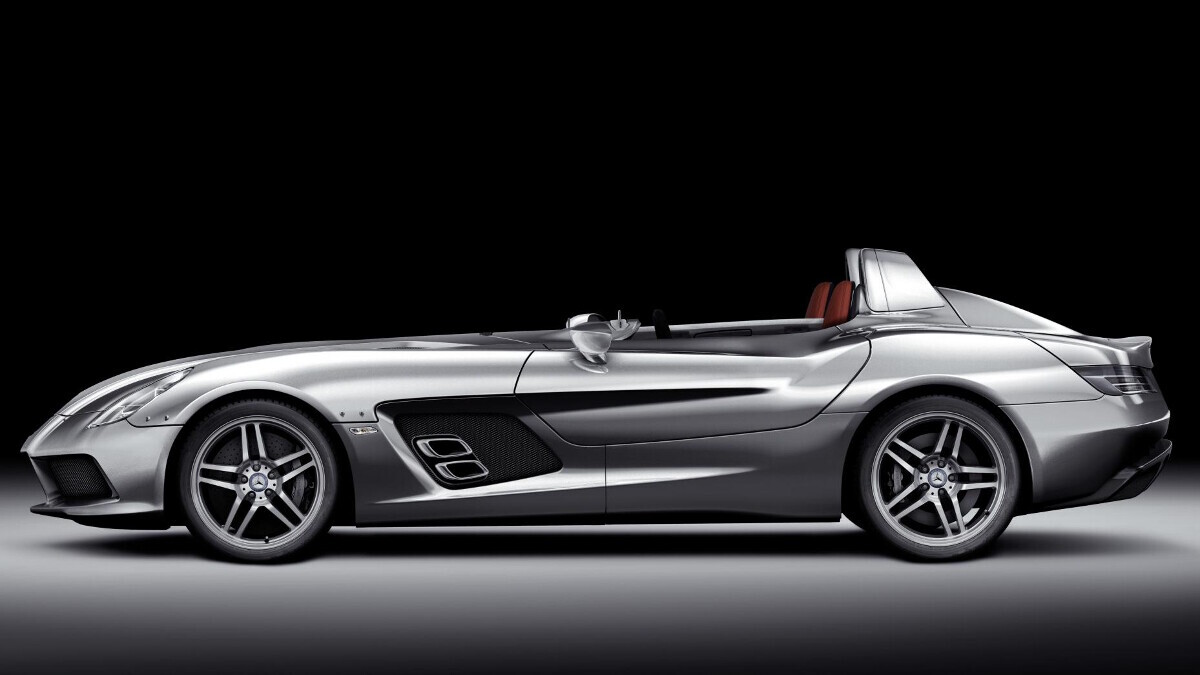 Gladly. Though by any measure it looks like a track star, Mercedes is adamant that it isn't. Indeed, the initial literature released back at the car's launch in 2009 noted how "the new member of the SLR family is not designed for the racetrack."
Continue reading below ↓
Recommended Videos
Instead, it is built for those who have "exquisite requirements and nurture very special dreams." We could shoehorn in something like 'dreams of cheap facial surgery' or 'heavy-duty hair-glue requirements,' but really, we're above that.
So...
Well, just like Sir Stirling's fine 300 SLR he drove to Mille Miglia glory back in the '50s, there is no roof, nor are there any side windows. In place of the windshield up front sits a pair of wind deflectors mere centimeters high to protect the driver and the passenger from the car's airflow. Just like ye olden days.
And, with a 5.4-liter supercharged AMG V8 under that ridiculously long nose yielding a ridiculously high top speed, airflow was very much in abundance.
Why, is it fast?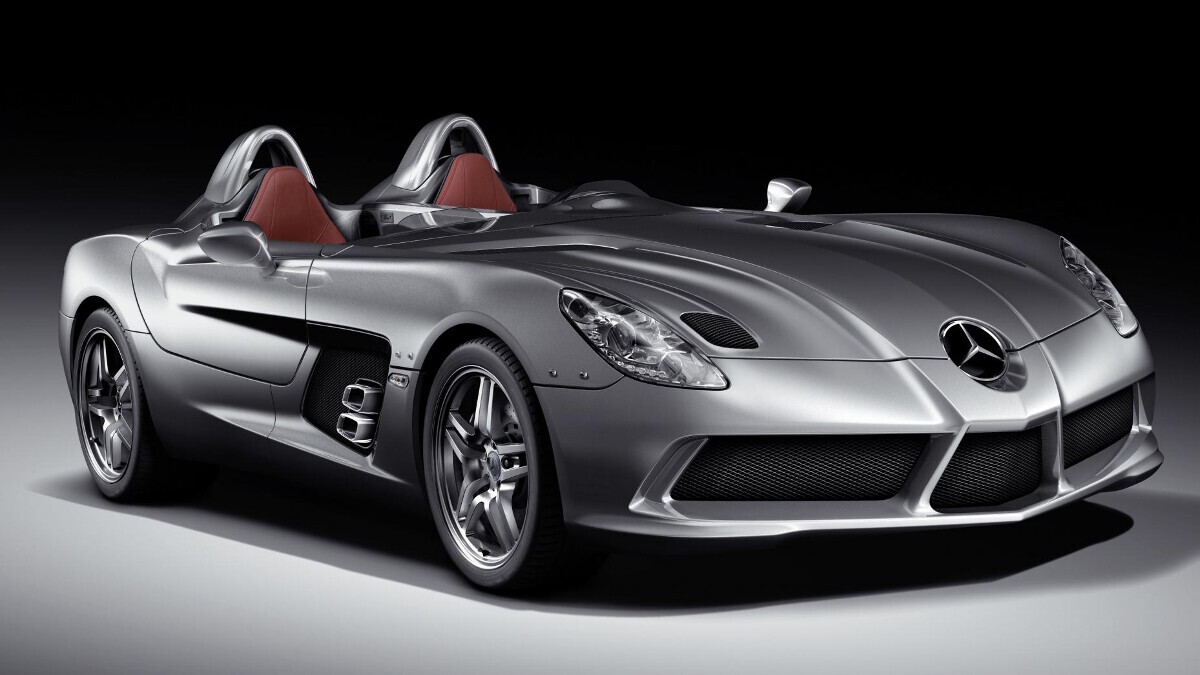 Did Sir Stirling achieve a Mille victory in 10hr 7min 48ssec? Did he average 158kph on public roads? Do you need anything more obvious? Yeah, it's very, very fast. That supercharged V8, a cracking engine with a wonderful whine to it, pumped out 641hp, and was capable of 0-100kph in less than 3.5sec. Any way you cut it, that's quick.
And Mercedes reckoned on a top speed of 350kph, which makes it one of the world's very fastest roofless things. At the time, it was indeed the very fastest roofless thing.
That's nice. What else?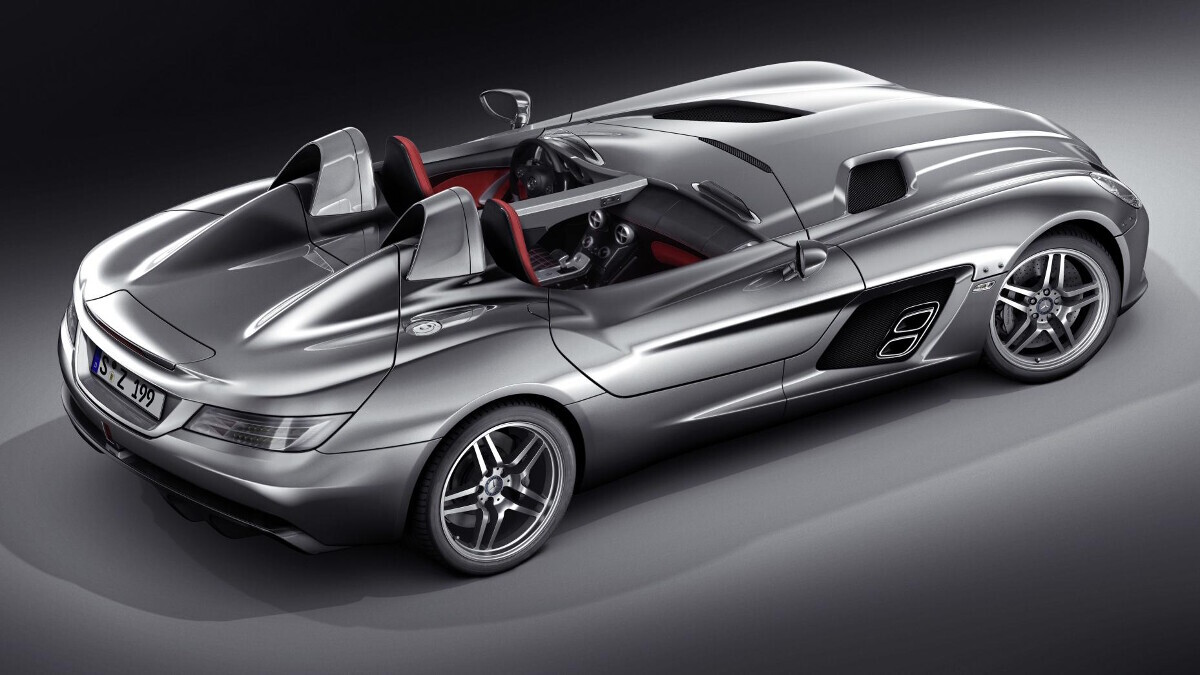 The entire body was made of lightweight carbon fiber—now a prerequisite in the hypercar stakes—and shaped in honor of Merc's wonderful '50s race cars. That 'arrow-shaped' nose, a muscled-up rear, scoops, vents, and the application of side-exit exhausts.
There are a pair of scoops behind both driver and passenger that double up as rollover hoops, and the side skirts on the SLR Moss are high—just like it was back in the day—necessitating "folding swing-wing doors" that open forward. We suspect the designers may have deliberately done this, not in homage to the 300 SLR, but because upward-opening doors are just cooler and better.
Is it good to drive?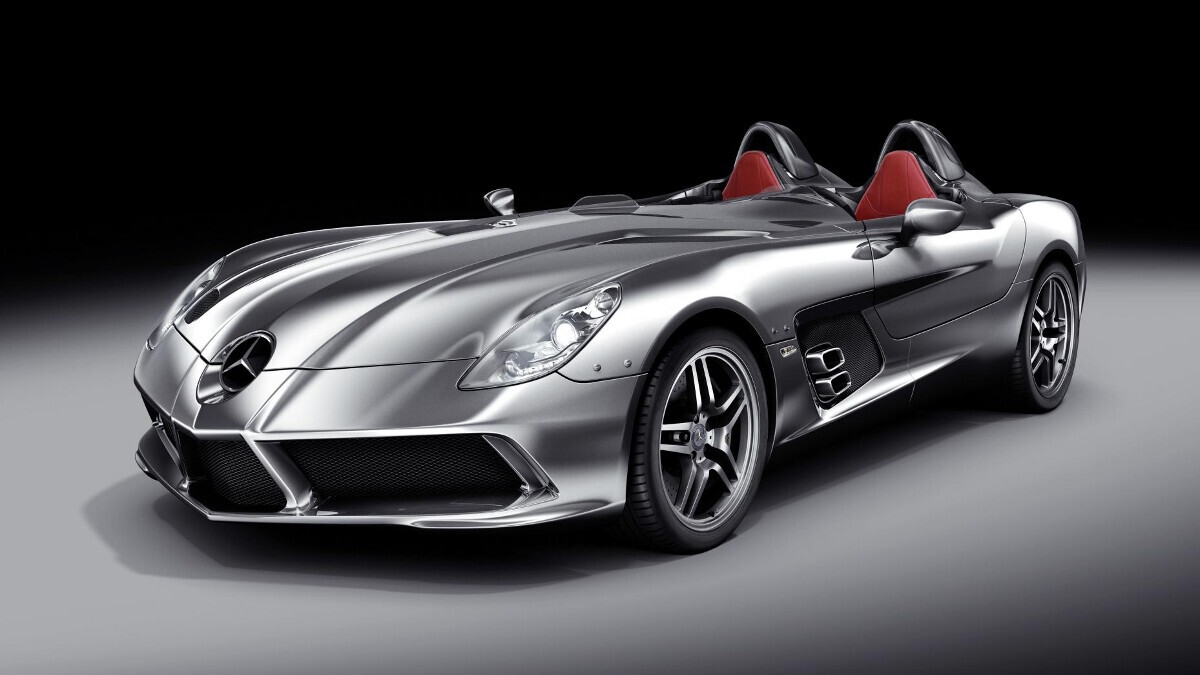 Only 75 people will ever know, because only 75 of these exist. We...are not in those 75. We know there was lots of aero magic applied to the SLR Moss—a closed underbody, a large rear diffuser, lots of downforce, an air brake—that, Mercedes believes, allows for "extremely safe handling." Remember, though: this be no track fiend, just a high-performance speed machine.
Must be luxurious, then?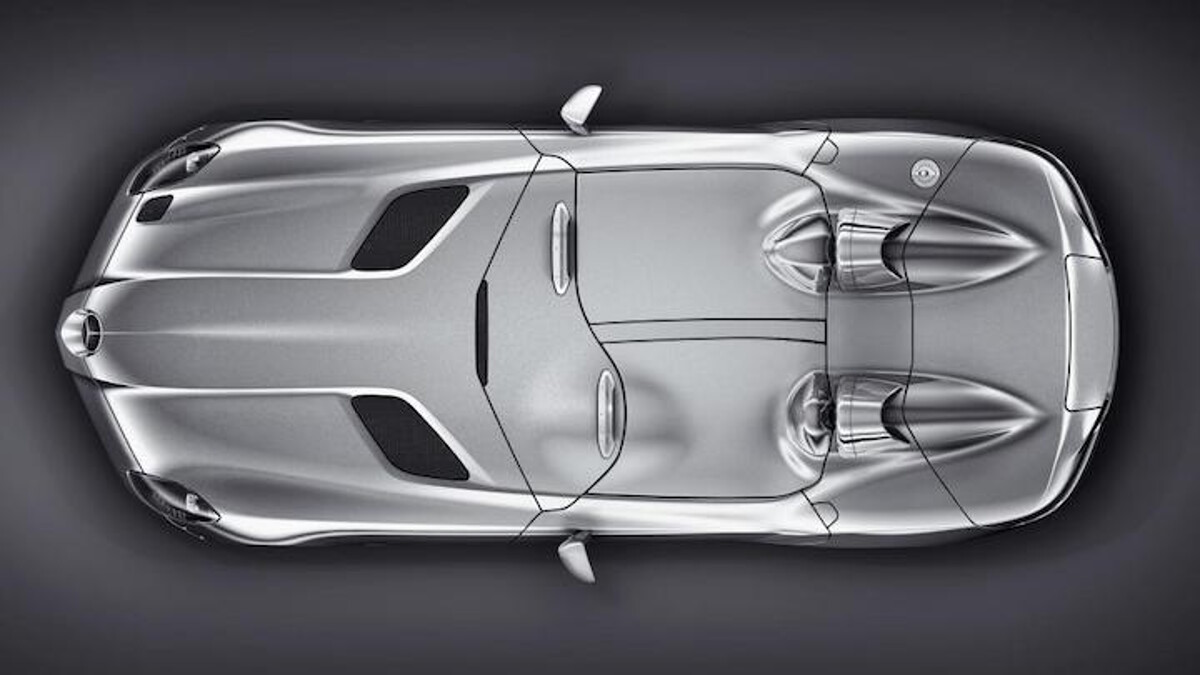 Nope. It was stripped down to the barest of essentials. However, Mercedes being Mercedes, there are such fripperies as 'steering wheel,' 'pedals,' 'seats,' and lots of carbon fiber, aluminum, and leather. There's an aluminum plate with Sir Stirling Moss's engraved signature, situated around the gearshift. Nice.
Did it mean anything other than a special edition?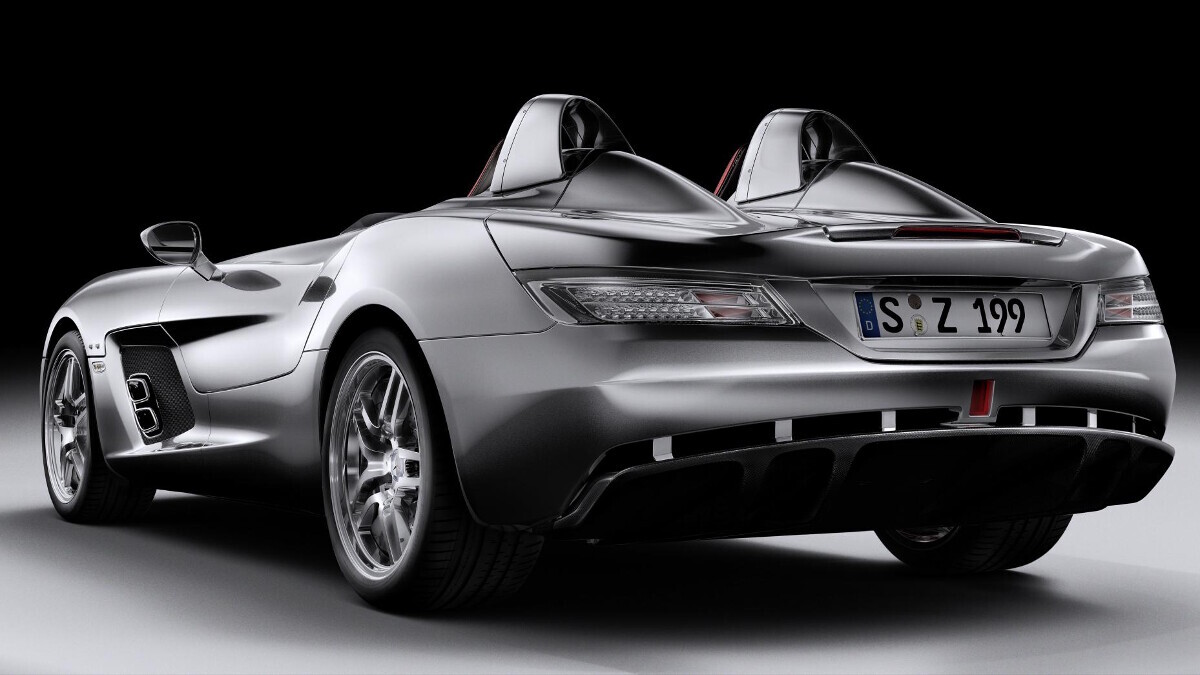 Yep. This car signaled the end of the McMerc SLR. The car that followed it was a pure AMG creation—the SLS. The 'regular' SLRs ended in May 2009; the SLR Moss kicked off production the following month, and was only built until December 2009. At the time, it cost €750,000 (P41.4 million).
"The SLR Stirling Moss unites the character of the SLR models with the fascination of the SLR of 1955," said Mercedes. Indeed, the 300 SLR was "driven by the stars of the time: Juan Manuel Fangio and Karl Kling. And, first and foremost, by the British racing driver Stirling Moss."
Read more about that epic Mille Miglia drive here.
NOTE: This article first appeared on TopGear.com. Minor edits have been made.