A Mercedes-AMG is not the kind of vehicle you want to plop a roof box on top of. They're just…not. If you have to install one for whatever reason, though, you'll be happy to know the company's come up with something proper.
This is the Mercedes-AMG roof box installed on a GT four-door sedan. It's not bad to look at, but yeah…we'd still rather have the boxless look. It does allow for an extra 410 liters of cargo space with a maximum payload of 70kg, though, and its design was developed with aerodynamics in mind.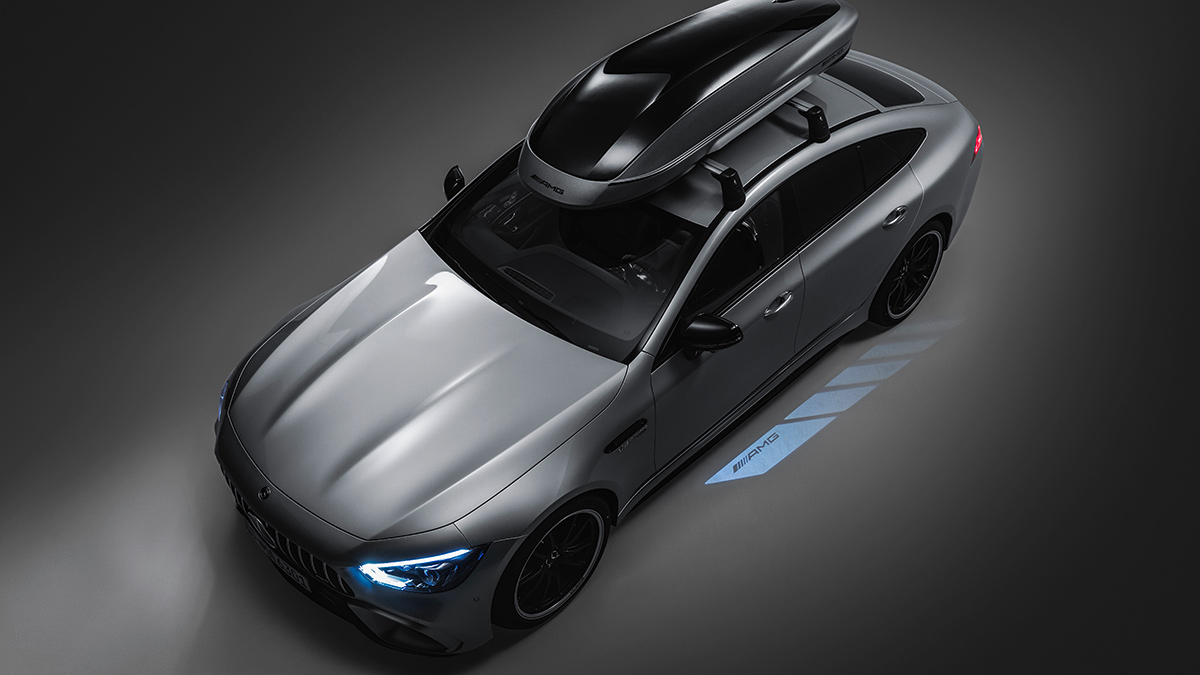 ADVERTISEMENT - CONTINUE READING BELOW ↓
Its handles, for example, are built into the lid to reduce air resistance, and it has a diffuser and fin, too. The build is made of durable weather-resistant plastics, and the product's undergone extensive driving trials courtesy of the AMG High-Performance Team.
Mercedes-AMG has also been kind enough to equip this roof box with a quick-release clamp system for convenient installation and removal. Very good, considering this isn't something we'd take anywhere near a track—not just because you'd probably look incredibly silly doing laps with this thing on, but because it's only approved for up to 130kph.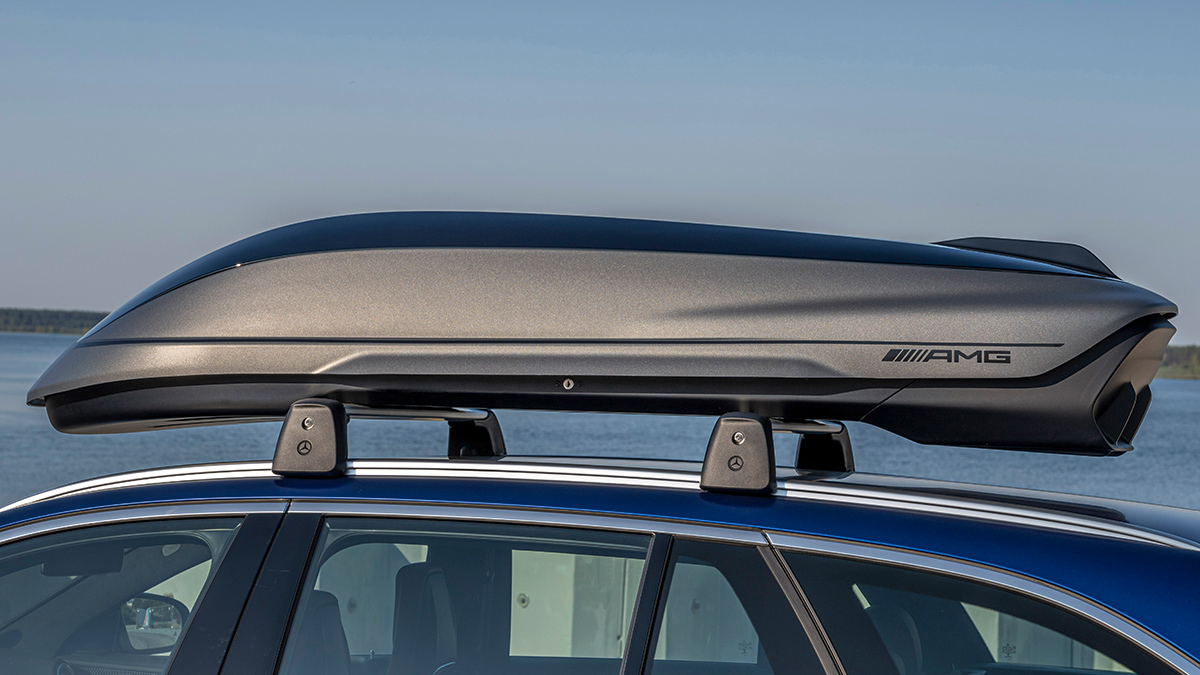 ADVERTISEMENT - CONTINUE READING BELOW ↓
Recommended Videos
Again, we much prefer a clean roofline. But if we're ever forced to choose between a Mercedes-AMG with this thing on its roof than no Mercedes-AMG at all, it's still a no-brainer. Like it?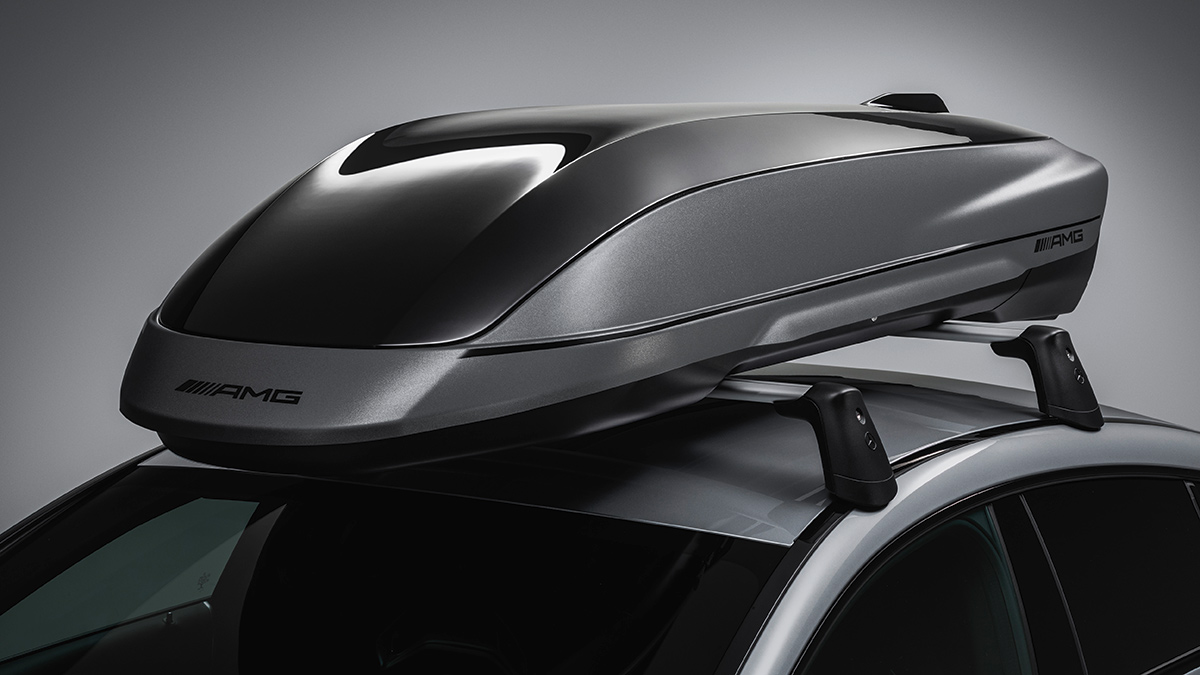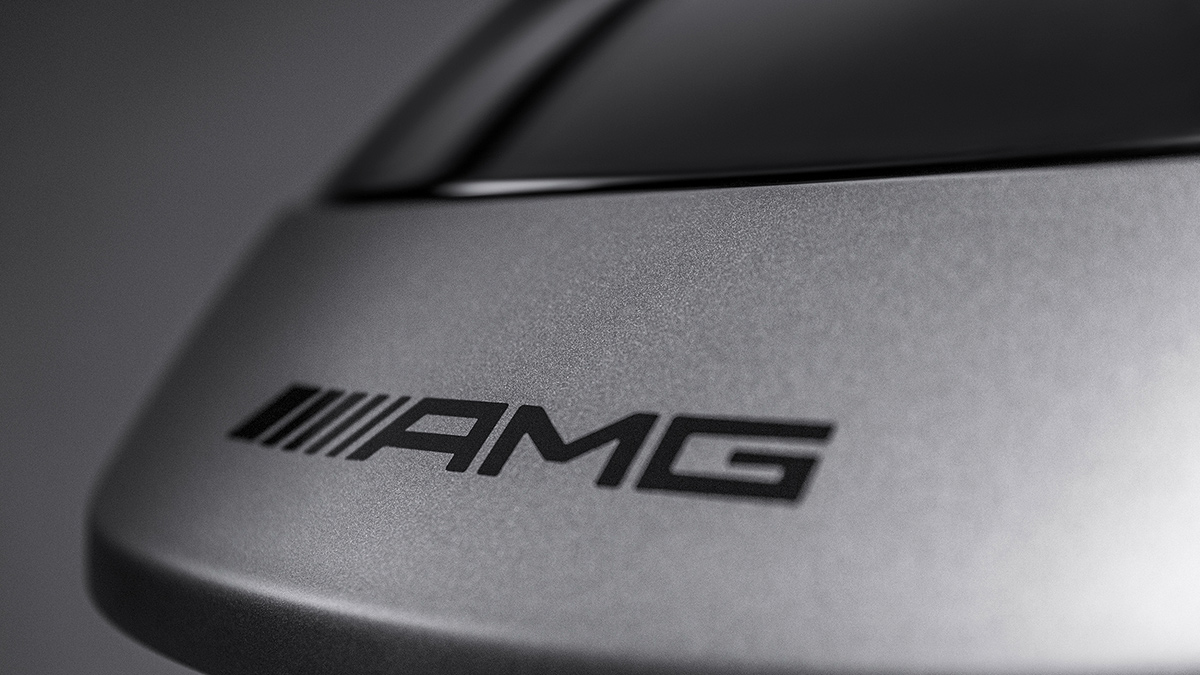 ADVERTISEMENT - CONTINUE READING BELOW ↓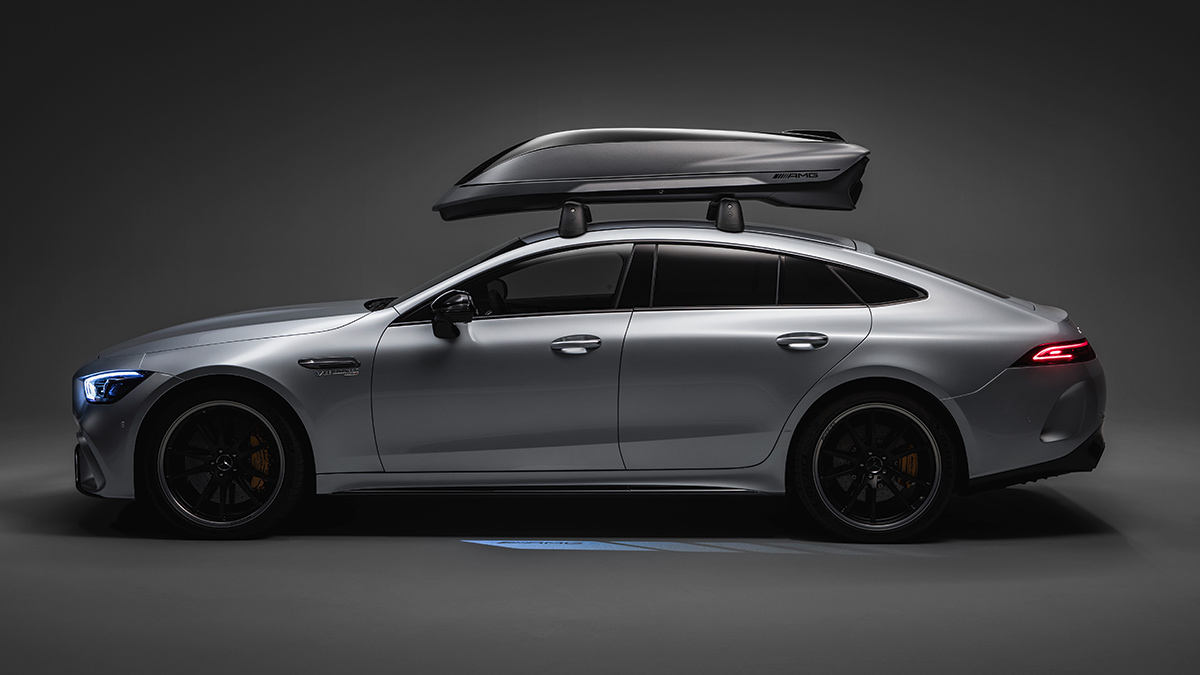 ADVERTISEMENT - CONTINUE READING BELOW ↓