If there's one thing I've been missing a lot these days, it's traveling—from driving to hole-in-the-wall restaurants nearly a hundred kilometers away to boarding planes and exploring the country one island at a time. It sounds a bit tacky to say, but really, those were the days.
Fortunately for me, I was assigned to go to Boracay as part of Nissan Philippines (NPI) and the Department of Tourism's Safe Trips campaign. I was the only one who could commit to the trip, and I wasn't dumb enough to say no. But there's a catch: We're going to drive there. Not only will it be my first time to actually drive all the way to Boracay, but it'll also be my first go at traveling via RORO.
Am I up for the task? You bet.
I was told that the trip was scheduled from November 10 to 14, so I expected our departure to be first thing in the morning on the 10th. When the day of the briefing came, we all found out we were going to leave for Batangas Port on the night of November 9. At that point, I was starting to have second thoughts, but it was already too late to back out. "Let's do this," I told myself.
Continue reading below ↓
Recommended Videos
I begin the journey here in Laguna, where my teammate Echo Antonio picks me up. We head on over to our kick-off point along the STAR Tollway, slightly dreading the jam-packed itinerary ahead of us. We were assigned a Nissan Navara Pro-4X for this trip, so I was at least eager get some seat time with the new truck.
Things start off on a good note, with our entourage leaving for our first stop a couple of minutes ahead of schedule. We arrive at the pier right on time, drive our cars onto the ferry, and settle in to try and get some sleep before we're off to the races once again. It's supposedly an hour and a half before we reach Calapan, so I step into the lounge to get comfy.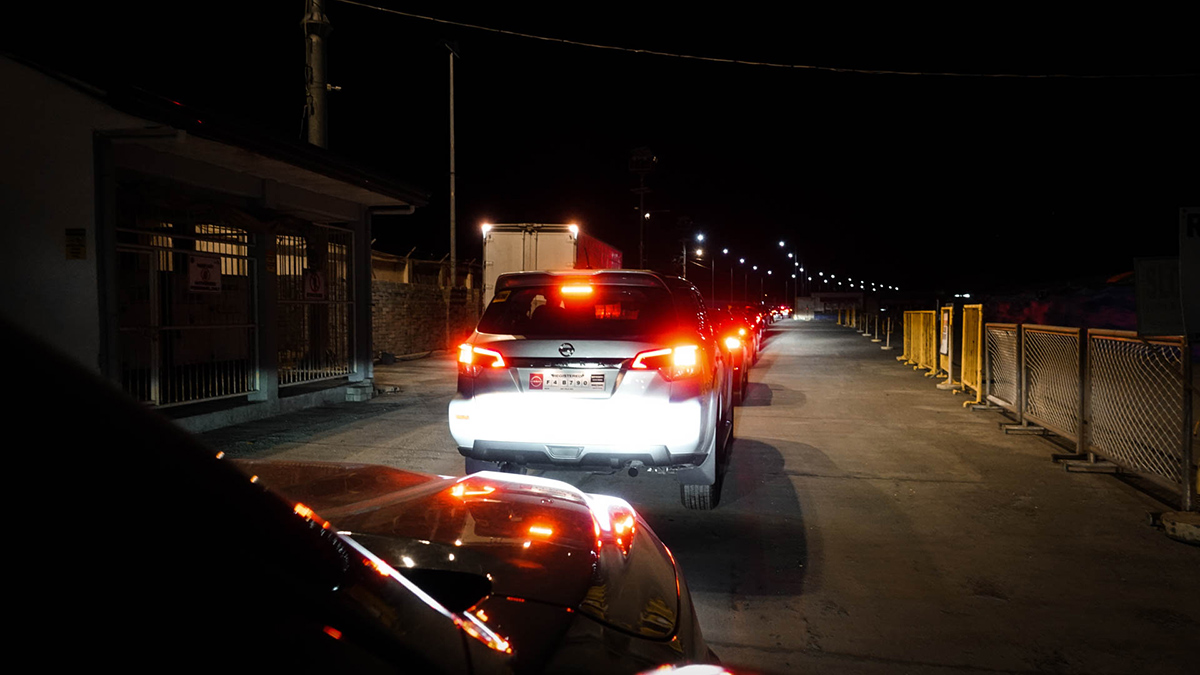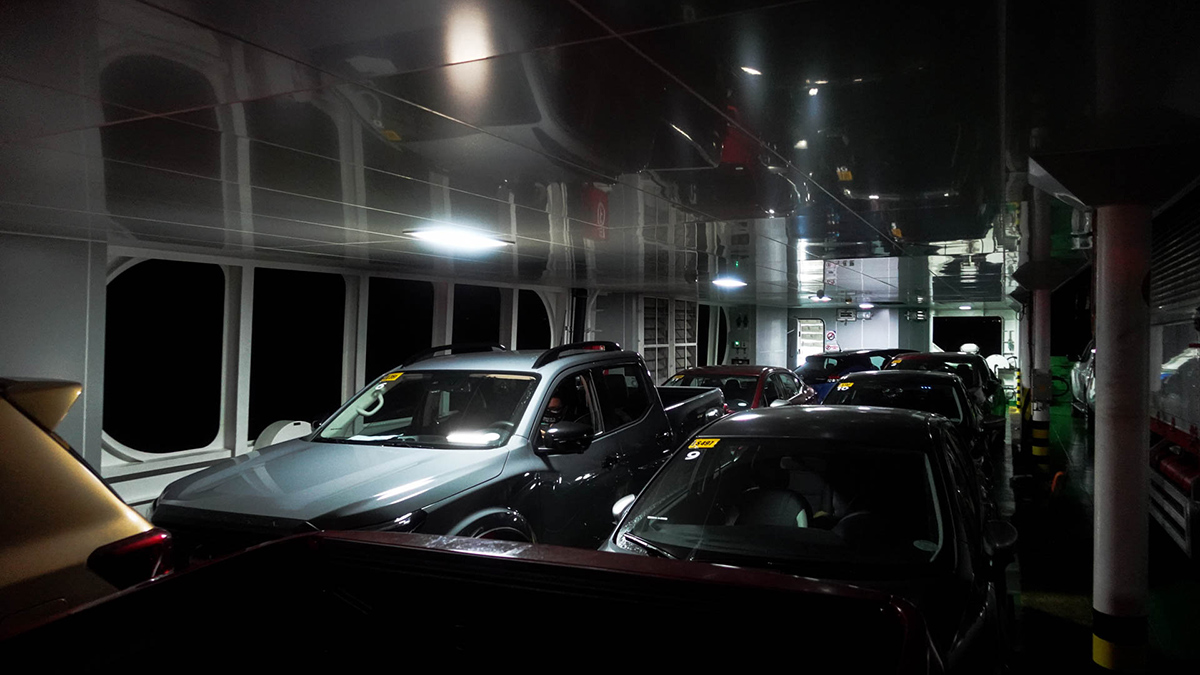 Before I take a snooze, I take out all the documents from my bag just to be sure I still have everything I need, and I'm suddenly reminded of all the paperwork we had to accomplish prior to this trip.
First, there's the negative RT-PCR test result. We also needed to register for an S-Pass for clearance at certain checkpoints. Apart from that, we were also asked to obtain an Online Health Declaration Card (OHDC) to enter Boracay—this required a negative test result as well. And since I volunteered to participate in the Aklan drive later on in the trip, I had to accomplish the OHDC registration form twice.
We were asked to keep both digital and hard copies of these documents with us at all times for safety and security purposes. Sheesh, this 'new normal' is a bit tiring. Anyway, enough of this—time for a nap.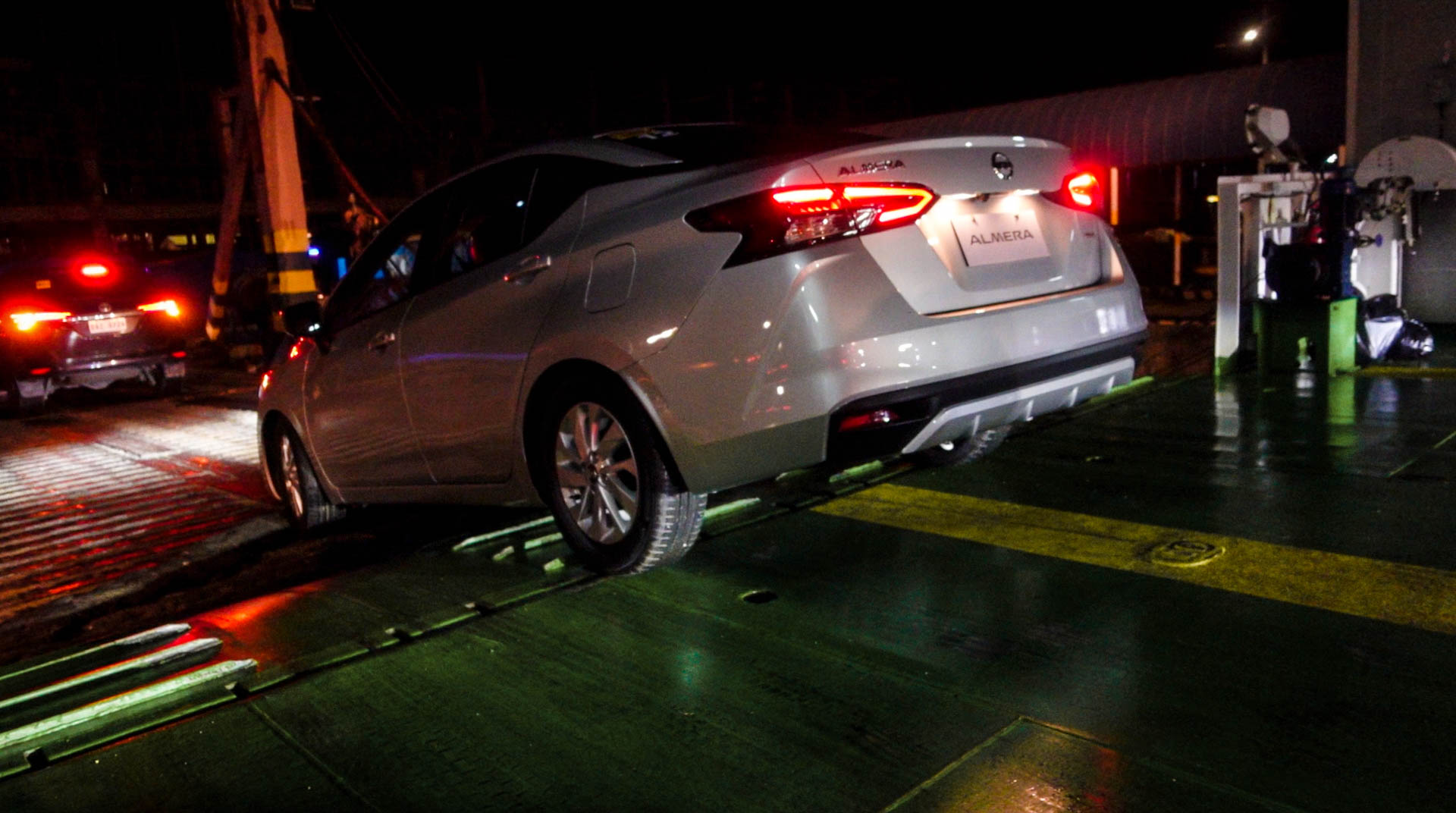 We arrive in Calapan after roughly two hours, so we're now starting to fall behind schedule. We first head over to a restaurant near the Calapan Port for some grub. After about an hour, we start preparing for the long drive to Bulalacao Port.
I take the first shift, which our itinerary indicates will be a 67km drive. We have two Leaf units with us for the trip, so just to be sure, the convoy was split into two. The one with the EVs was the 'steady-paced' group, while the other with a Nissan Patrol leading the way was the 'slightly faster' pack. To fight my sleepiness, I join the latter.
A few minutes and several turns in, I realize this was the right decision. The open provincial roads at this time (around 4am) allow us to safely breeze through our course. It also helps that the Navara's 2.5-liter turbodiesel was potent enough to keep up with the Patrol's 5.6-liter V8 through this long and winding highway. It's shaping up to be an exciting hour ahead.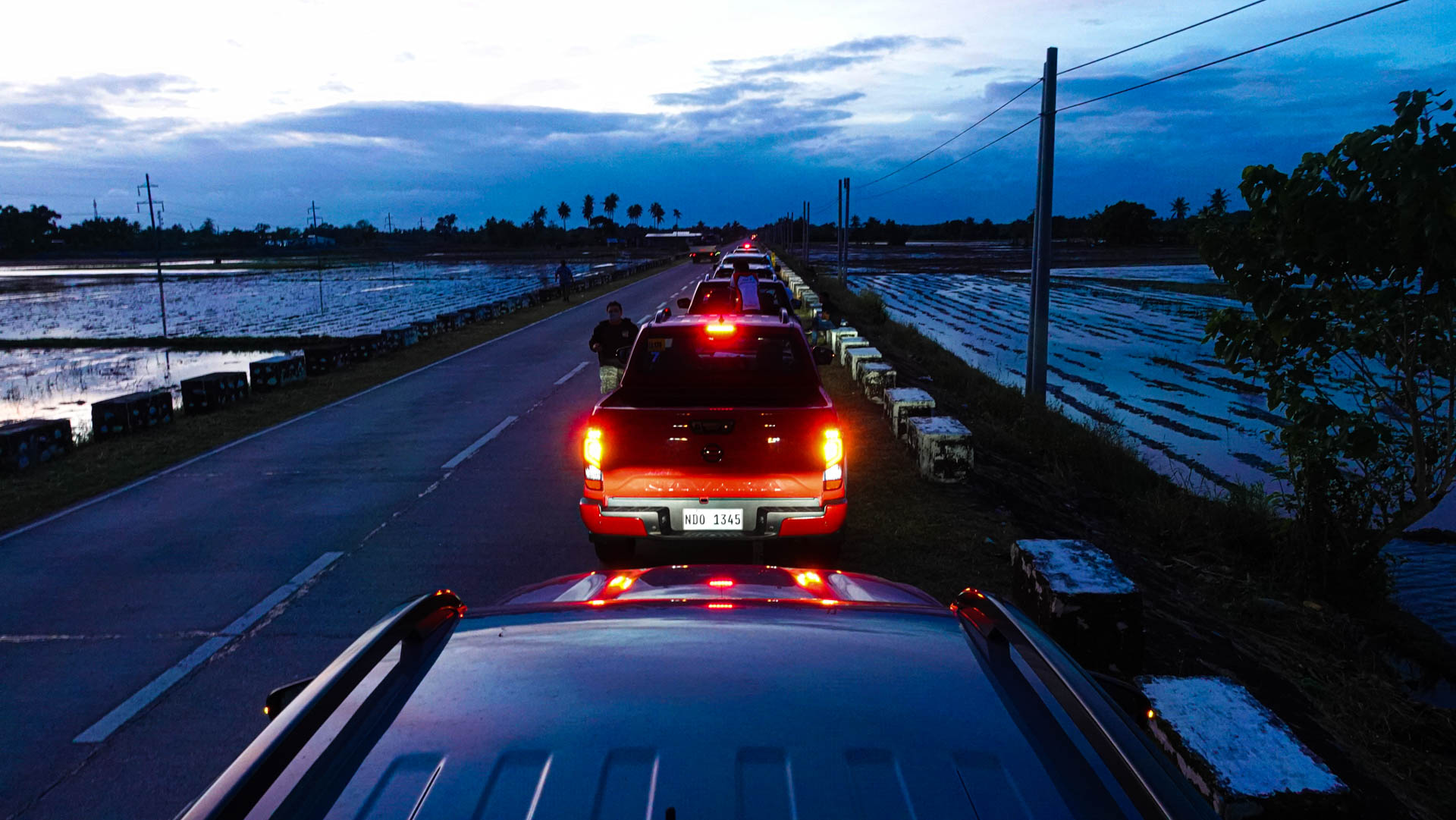 We reach the stopover midway to the next pier, and it's finally time to switch up and ride shotgun. I settle into the passenger seat to try and get some rest for this upcoming 71km segment. I fall asleep almost immediately, and the next thing I know, the sun's already up and we're nearing the port.
Before we board the second RORO, we stop for breakfast less than a kilometer away from the docks. As promised, Nissan shows us how the Leaf can be used to power household appliances by plugging a coffee maker along with juice and water dispensers into the EV.
I indulge myself and get a much-needed dose of caffeine. It's not every day you get to say an electric vehicle was used to make your coffee.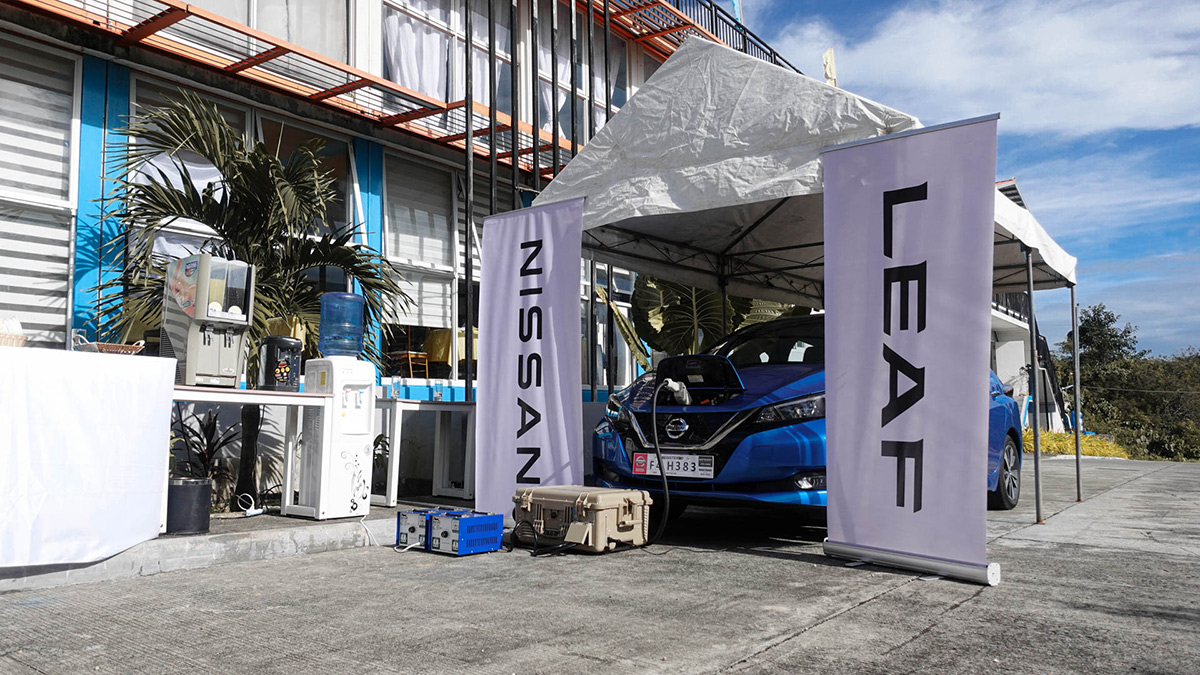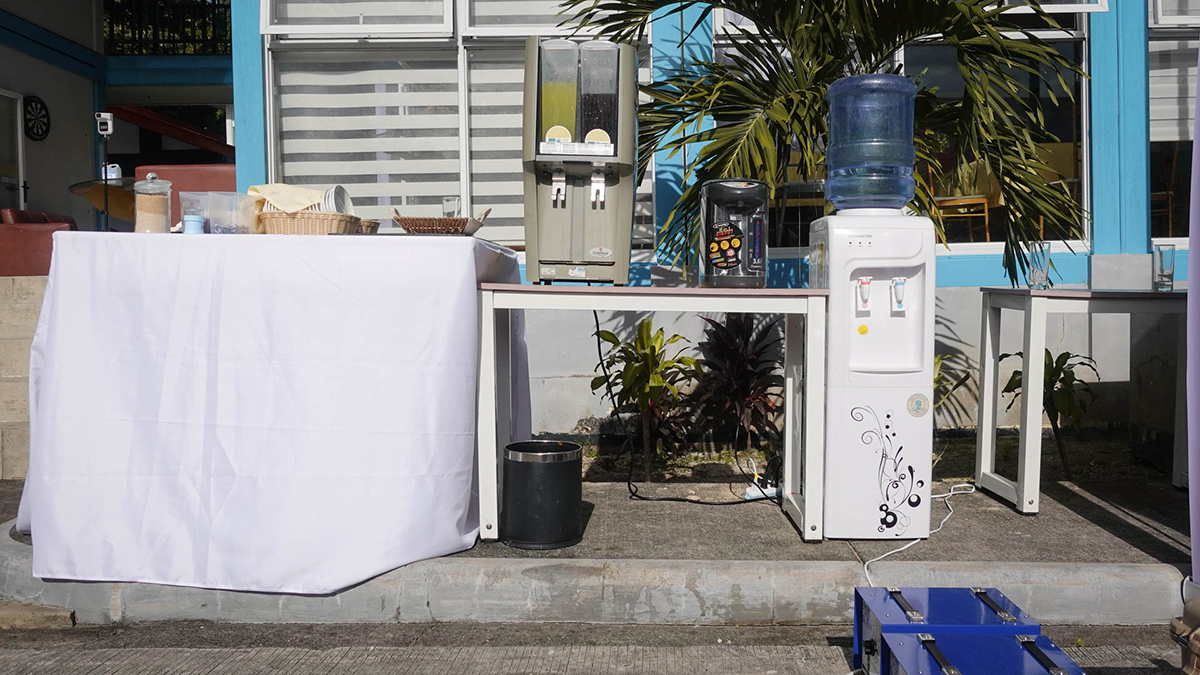 We get the go signal to transfer to Bulalacao Port, where we'll be boarding the second and last RORO for this trip. We've caught up to the schedule at this point, so hopefully things will be smooth-sailing from here.
We drive the Nissans onto the ship and get ready for the voyage. Unfortunately, I end up in a tight spot—literally—and I can't squeeze my big body out of the Navara, so I decide to stay inside instead. I turn off the engine and roll down the windows to let the ocean breeze in. Just like last time, I fall asleep almost immediately. On a side note, to those of you who plan on bringing your cars on a RORO, remember this story. Don't get stuck like I did.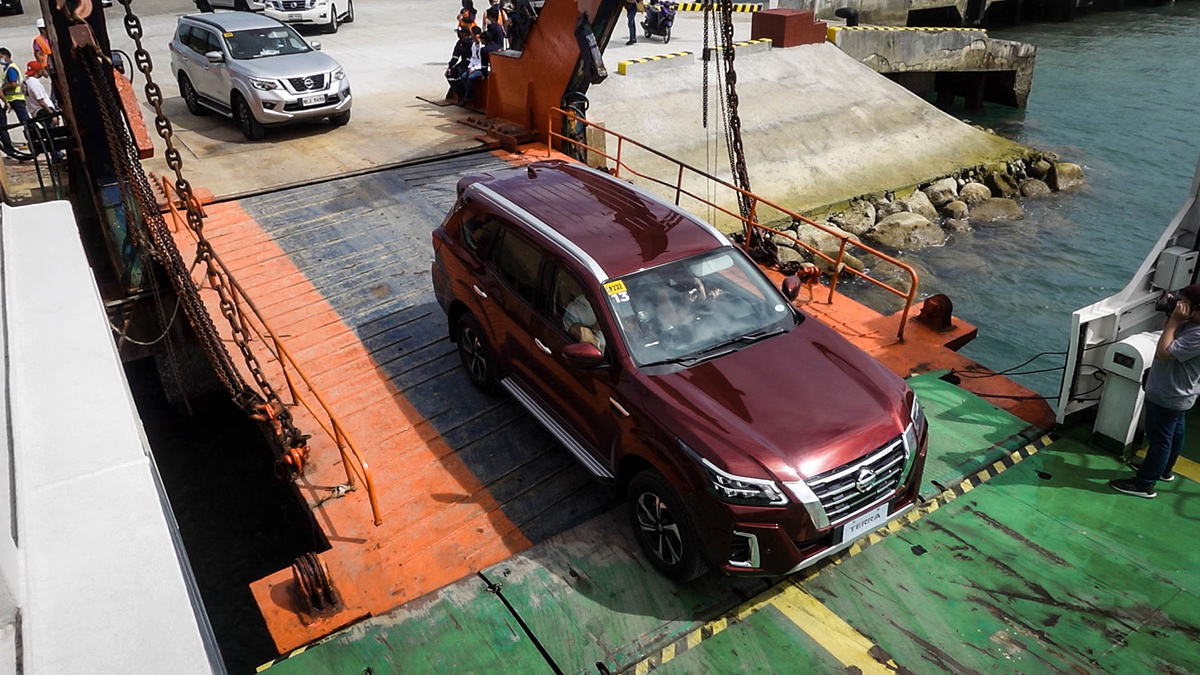 As soon as I wake up, I check the time. It's been more than two hours since we left, so surely, we're nearing Aklan. I hop on over to the passenger seat to try and fit myself through the gap without banging the Navara's door on the Terra parked beside us. I barely manage, but it's still a success. I can finally go to the comfort room.
Assuming we're about to hit land, I immediately head back to our truck afterwards. Thankfully, I was once again able to get safely through the small gap. Upon getting back behind the wheel, I unintentionally fall asleep, and I wake up half an hour later without any port in sight.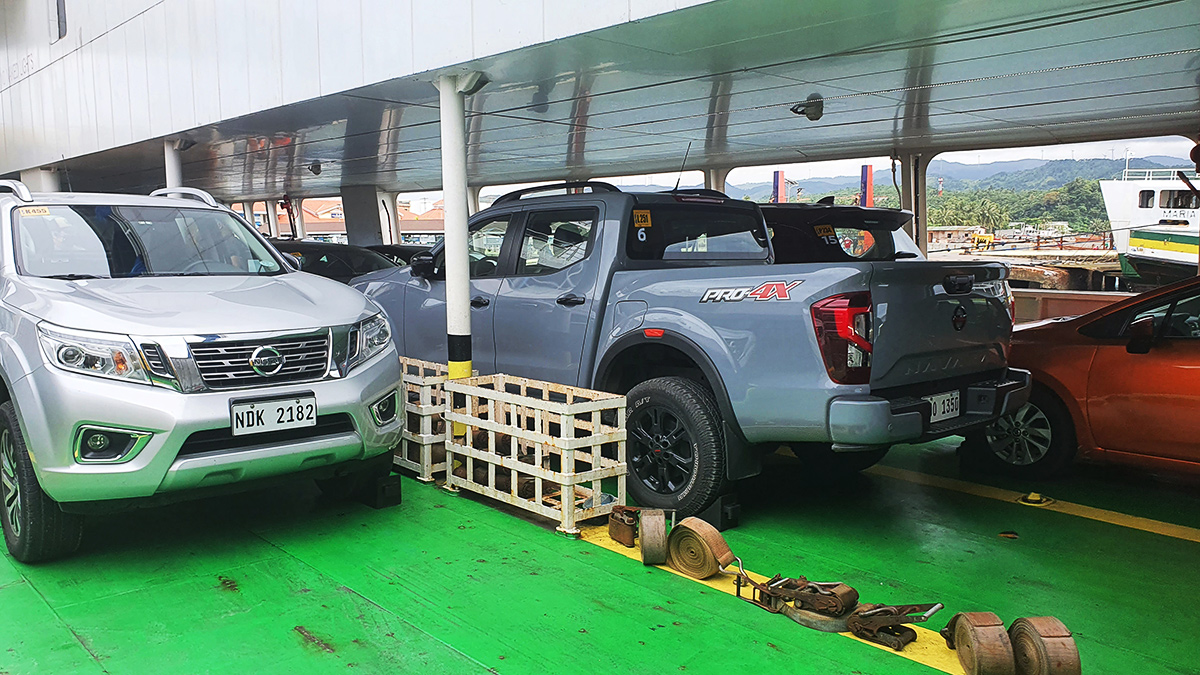 After some more waiting, we reach Caticlan. Finally. We're greeted by government officials who came to check our OHDCs. I'm glad they've been put to use, because I was starting to think the "just in case" part of these forms was never coming. 
We move quickly to the last port of the day, and since we can't take all of our vehicles with us (only white cars are allowed inside the island), we ride a jetty en route to Shangri-La Boracay instead. Our group officially reaches the hotel docks at 4:25pm, which I mark as the end of the trip. This wraps up our exhausting—albeit fulfilling—19-hour journey.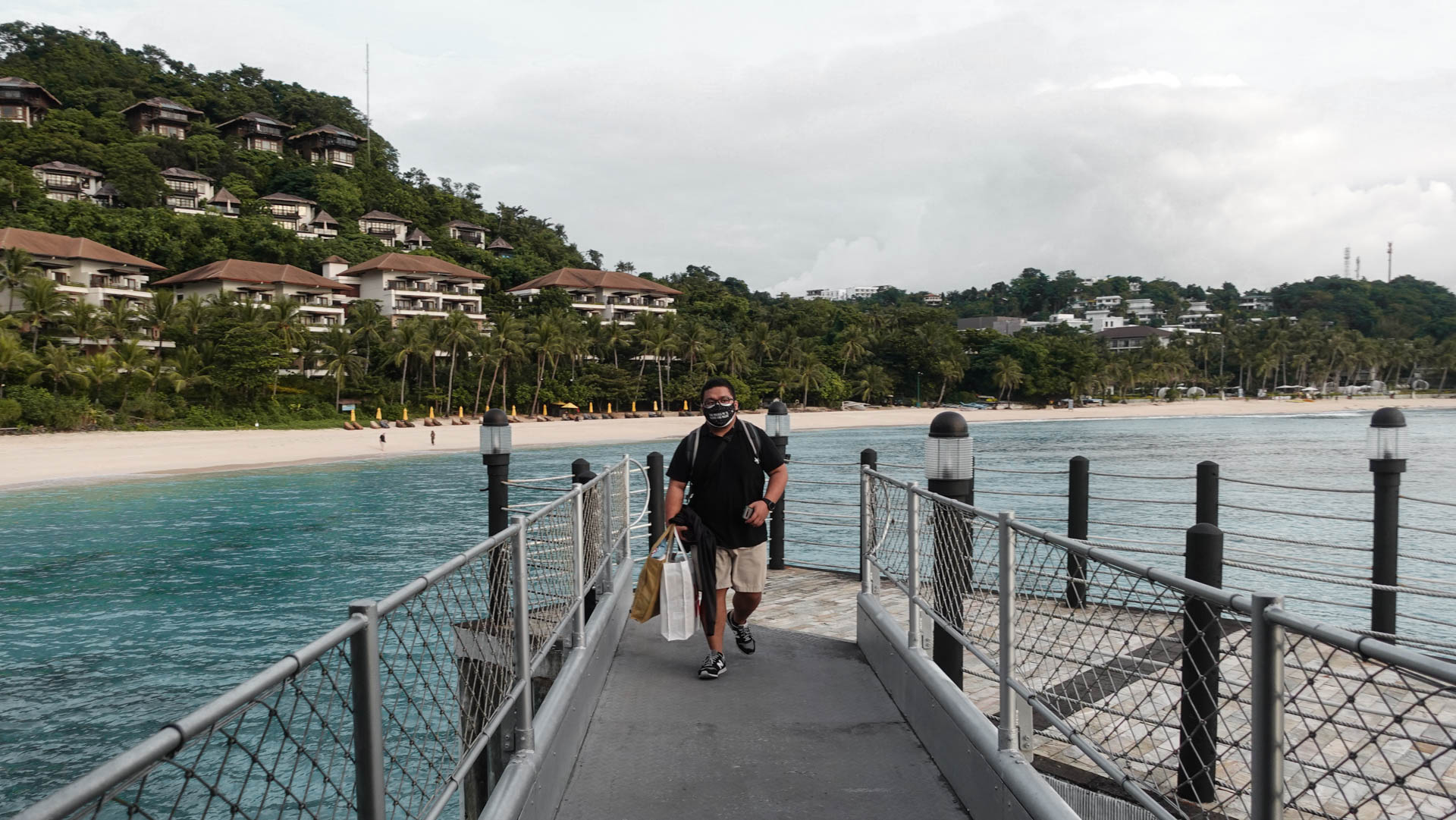 After everything we've gone through—a ton of paperwork, hundreds of kilometers' worth of driving, and several hours at sea—this drive is still something I'd recommend to anyone who's looking to go to Boracay sans the plane ride. Of course, you wouldn't be in a convoy and you wouldn't need to make as many stopovers as we did, so you probably won't take this long to reach the island. Probably.
As far as costs go, you might need to shell out more for this kind of trip than you would on a flight to Boracay. The two ferry rides alone will cost quite a bit, then you'll also have to spend some on food and gas for the drives in between. To help you guys make an estimate, here are the RORO expenses:
Batangas to Calapan
Full fare per person – P290
For vans, pickups, SUVs, and sedans – P2,268 per vehicle
Bulalacao to Caticlan
Full fare per person – P540
For vans, pickups, SUVs, and sedans – P4,372 per vehicle
It's been one heck of a drive so far, and I'm happy NPI gave us the chance to have this one-of-a-kind experience. It's clichéd, but this is the new normal—at least part of it—and I'm grateful to have gotten a taste of it firsthand.
As fun as it's been, though, I'm just glad we're taking the plane back to Metro Manila, because I don't think I have enough gas left in the tank for another cross-country expedition.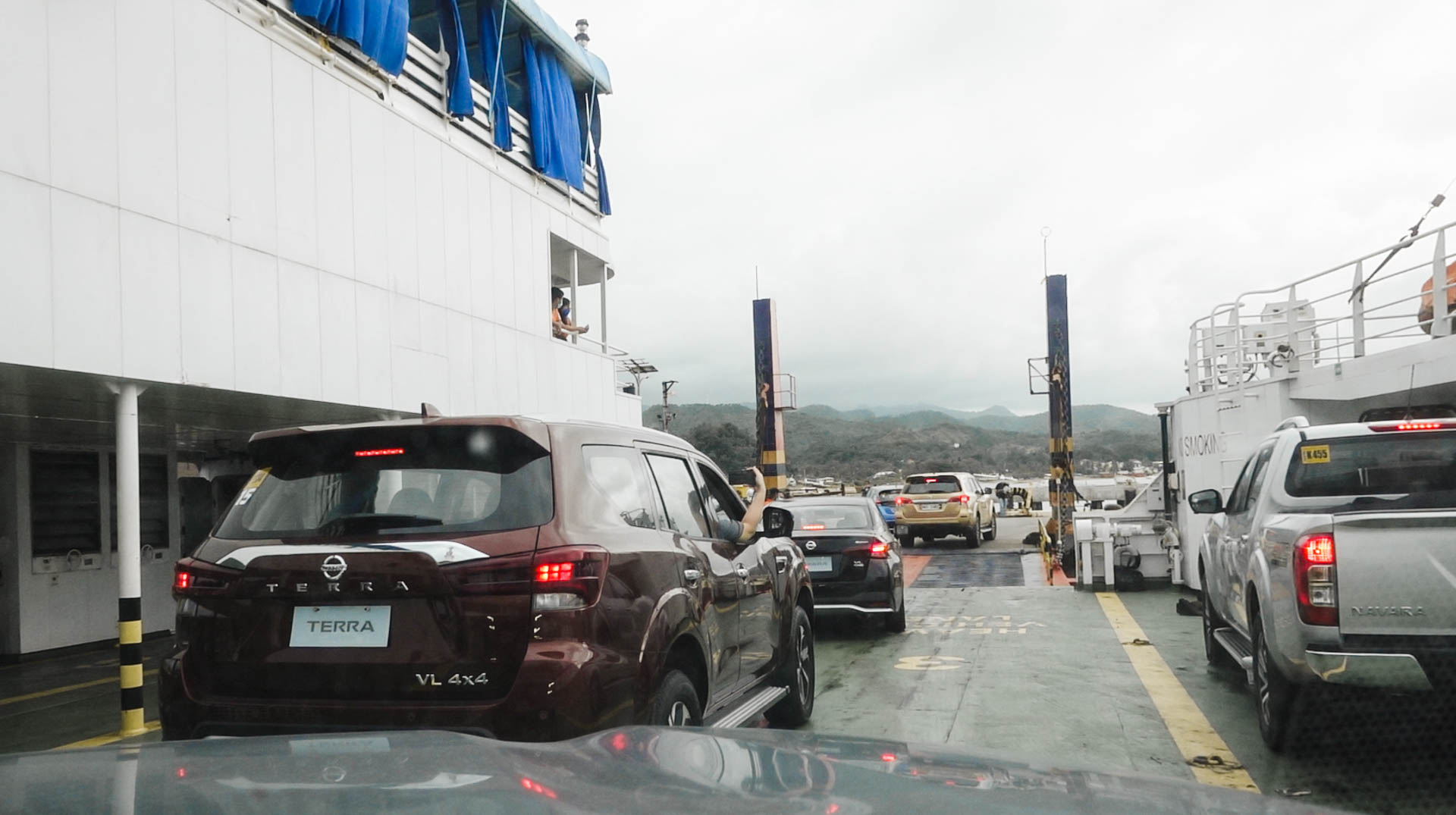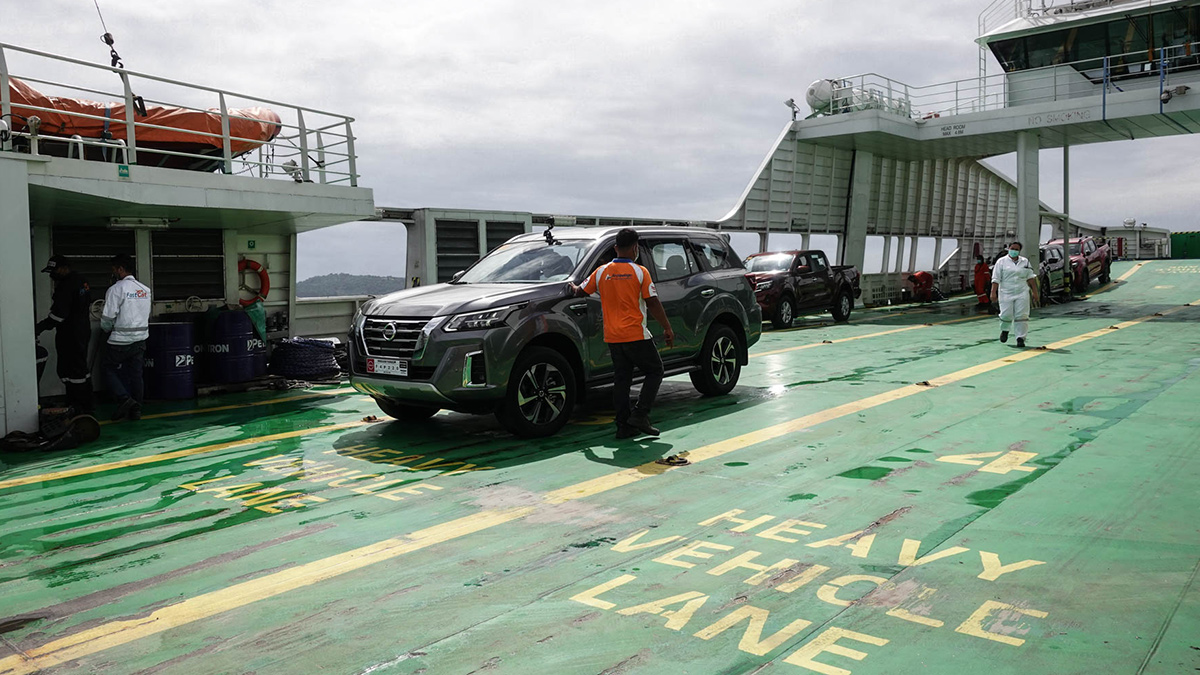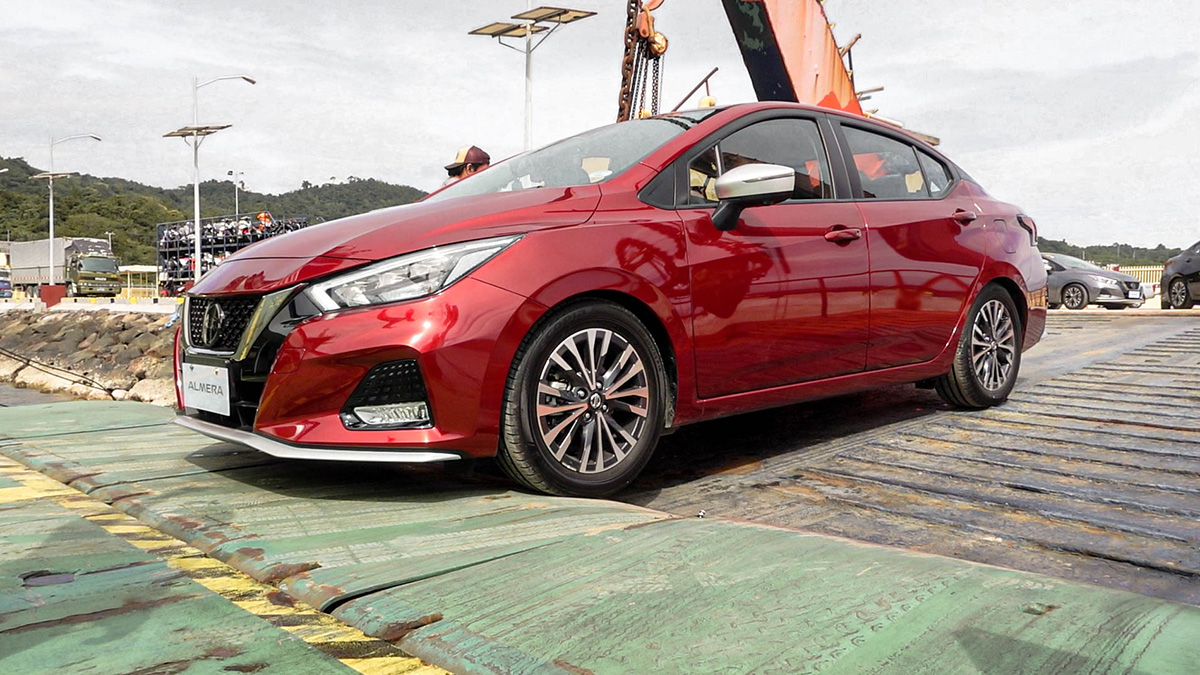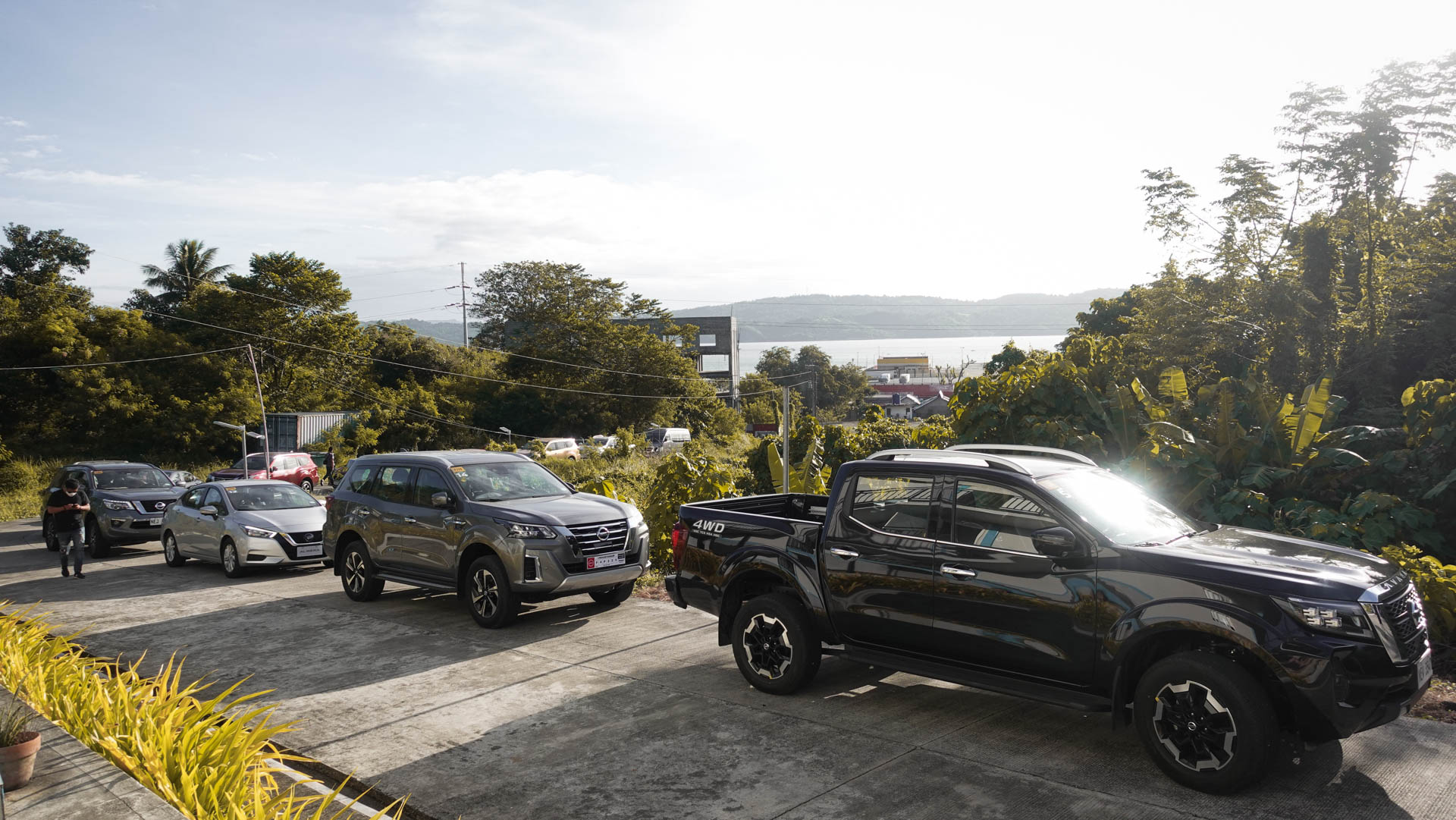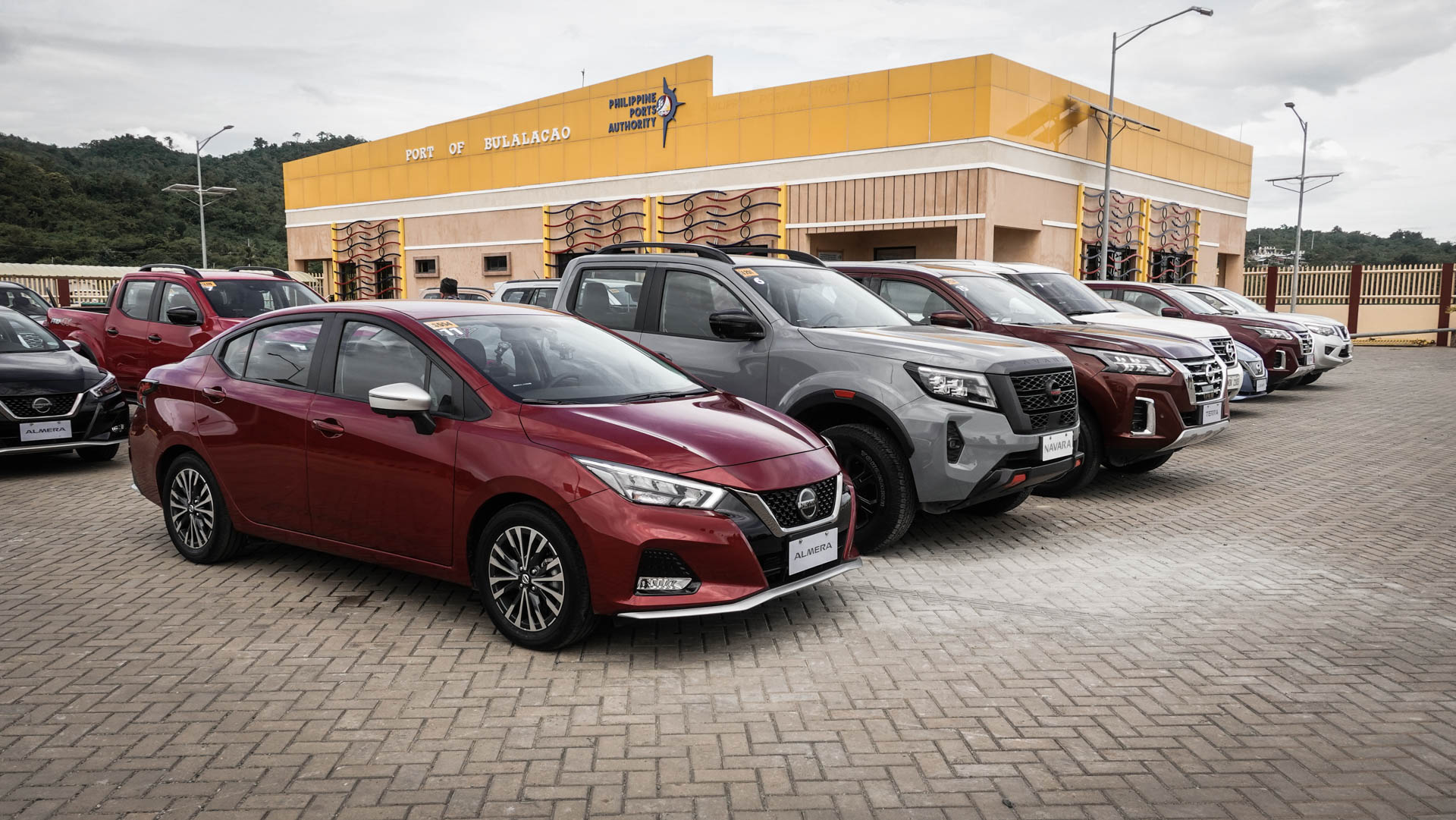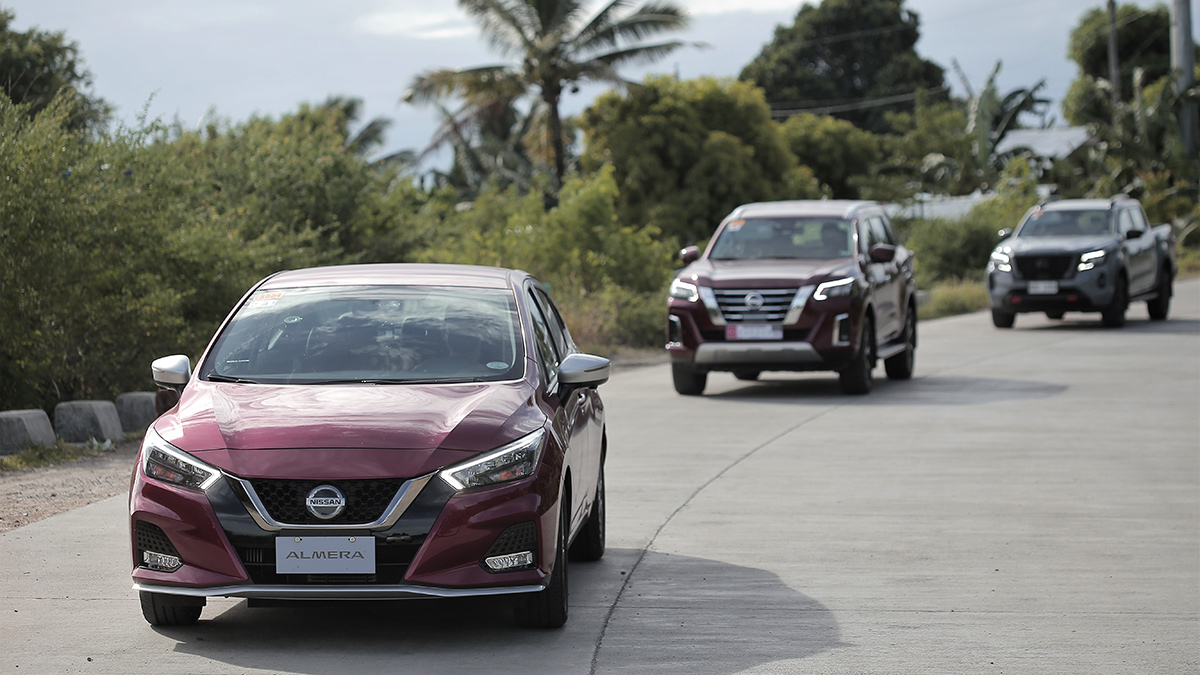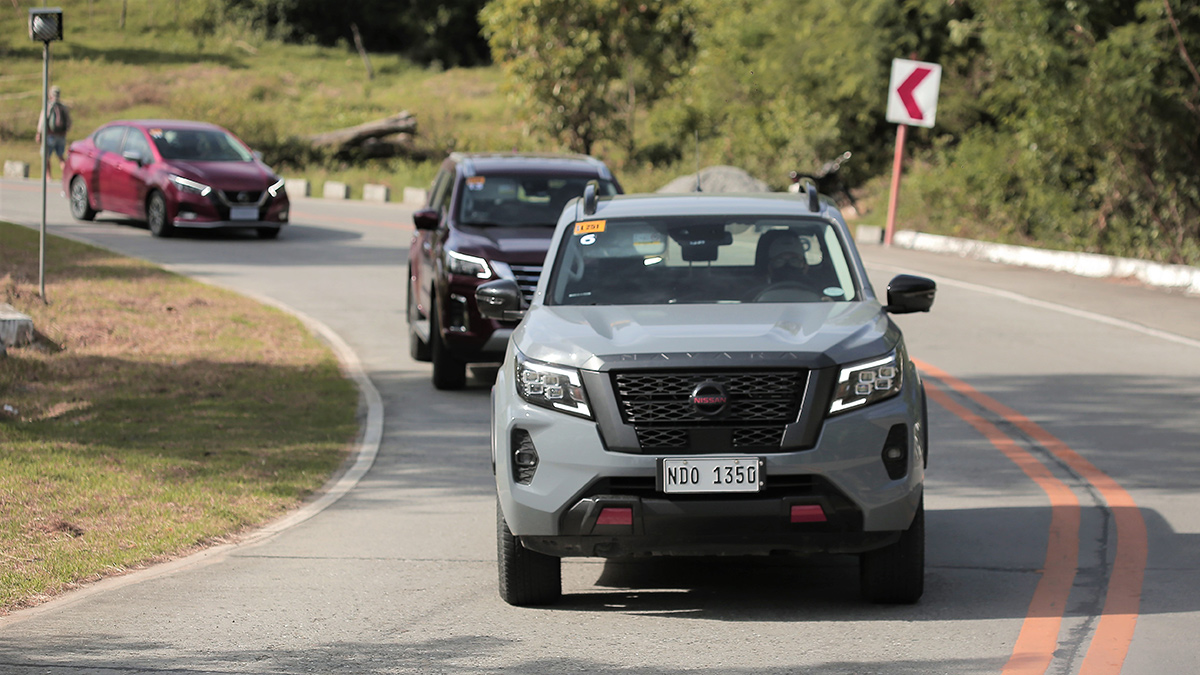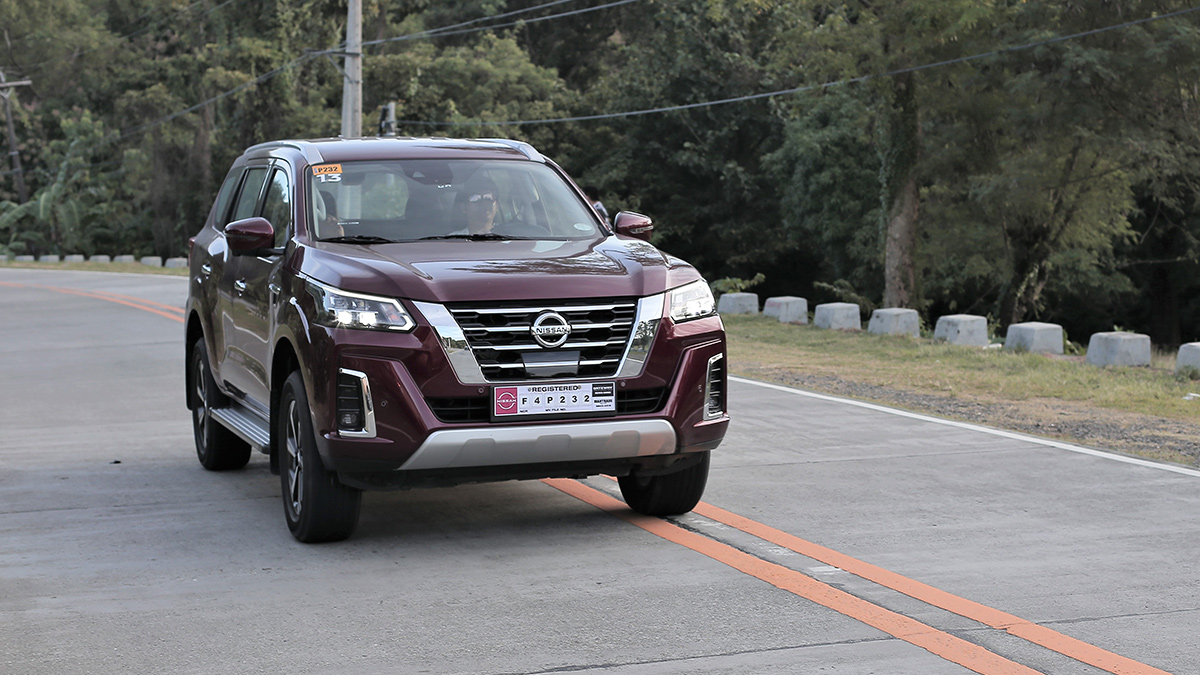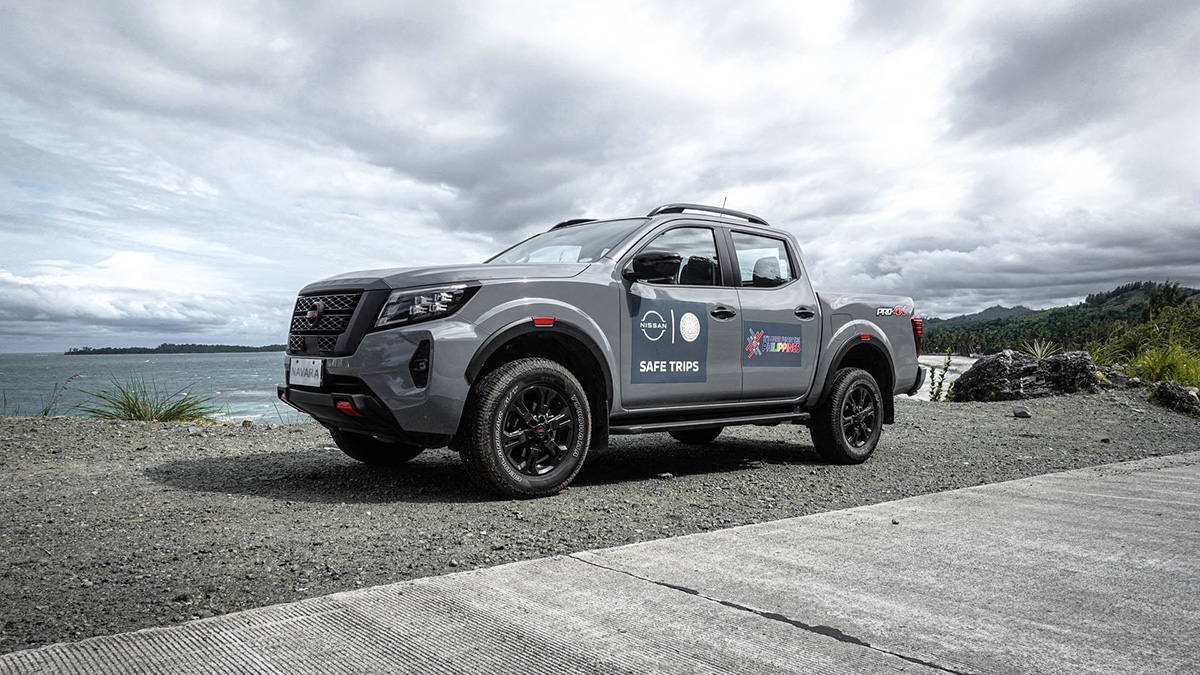 Top Gear Philippines is now on Quento! Click here to download the app and enjoy more articles and videos from Top Gear Philippines and your favorite websites.