The sight of Max Verstappen, Charles Leclerc, and Carlos Sainz wearing American football helmets atop the Miami podium having been chaperoned there by a pair of police outriders capped off a slightly surreal, slightly dull Miami Grand Prix.
But it was an important race because it was in the US—Formula 1's promised land.
Long mooted and desired, Miami's first ever grand prix didn't disappoint, at least in terms of hype, spectacle, and celebrity endorsement. Even Friday's free practice felt like a carnival, and nobody watches free practice.
Which would have made Verstappen happy, at least, as the reigning world champ could only manage a handful of laps after yet more car issues. He bounced straight back on Saturday, but Leclerc and Sainz put their Ferraris in the top spots, setting up a tantalizing showdown for Sunday.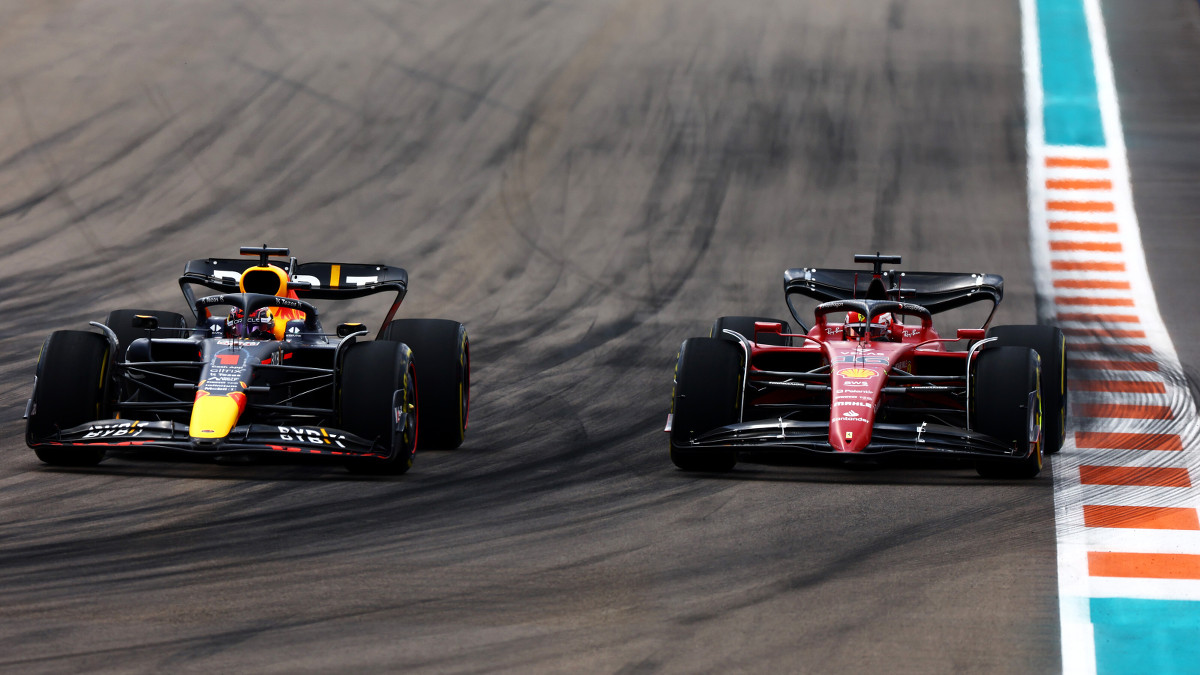 ADVERTISEMENT - CONTINUE READING BELOW ↓
Which it was...for a bit. Leclerc and Verstappen engaged in battle for the first nine laps as they always do, a class apart from their teammates much like Verstappen and Hamilton did last year. Verstappen soon passed his main title rival in a classy overtake to snatch the lead, then slowly built up a comfortable gap for which Leclerc had no answer.
NEWS YOU MIGHT HAVE MISSED:
Justin Bieber lands on Ferrari's blacklist for modifying his unit
Spied: This might be the sixth-generation Honda CR-V
It wasn't until near the end of the race when Norris and Gasly came together—prompting a comical radio call from the Frenchman—which reset the race, closed up Verstappen's 8sec lead, and gave Leclerc the boost he needed.
He attacked Verstappen for a few thrilling laps, but once again, the Dutchman edged ahead and never looked back. Max won, followed by Leclerc and Sainz. Perez finished fourth following a problem with his engine that cost him the chance to attack Sainz. Ouchy.
ADVERTISEMENT - CONTINUE READING BELOW ↓
Recommended Videos
There was some entertainment further down the field, with Bottas ahead of both Hamilton and Russell before the former Mercedes driver ran wide just as Hamilton cruised up behind him, allowing both Mercs to sail past. Russell then overtook the seven-time champion on his fresher tires, while Ocon, Albon, and Stroll rounded out the top 10.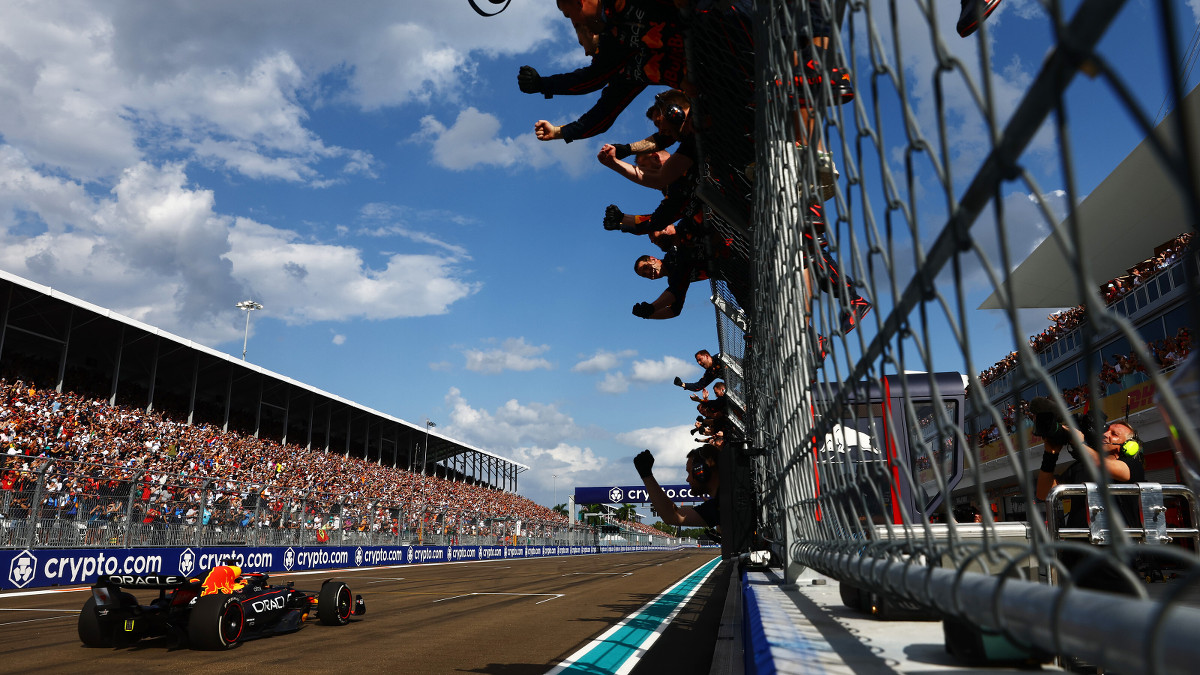 ADVERTISEMENT - CONTINUE READING BELOW ↓
"It feels amazing to win in Miami," Verstappen said after the race. "The whole atmosphere this weekend has been incredible and to win in the US is always a nice feeling. It was a physically tough race, I think I must have lost around 3kg!"
MORE ON FORMULA 1:
Confirmed: 'Drive to Survive' will be back in 2023 and 2024
Lando Norris wears one of the coolest Formula 1 helmets we've ever seen
True. The atmosphere was more akin to a carnival, the Hard Rock stadium was sold out, and all the drivers looked physically wiped after the race. Circuit looked good, if a little tricky, so while the Miami GP itself didn't ignite in the way F1 hoped, it was still an important milestone.
And it's the bigger picture that matters here: Netflix has helped F1 finally crack the US after literally decades of trying, and with a third US race coming in Las Vegas in 2023, things are looking up stateside.
ADVERTISEMENT - CONTINUE READING BELOW ↓
Maybe next time, the drivers could wear Ace Ventura outfits atop the podium instead...
NOTE: This article first appeared on TopGear.com. Minor edits have been made.