There's a premium to pay for unmodified, classic Japanese performance cars. We just didn't realize it'd be this kind of premium, because this R33 Nissan Skyline recently sold for $235,200 (P11.8 million).
The rather fetching purple R33 you see above was delivered to its original owner back in 1995 in Japan, and has been seemingly wrapped in cotton wool ever since. Auctioneer RM Sotheby's notes that while "the GT-R has always been a popular target for customizers to add performance enhancements and body modifications, this R33 desirably retains all of its original stock configuration and factory finishes."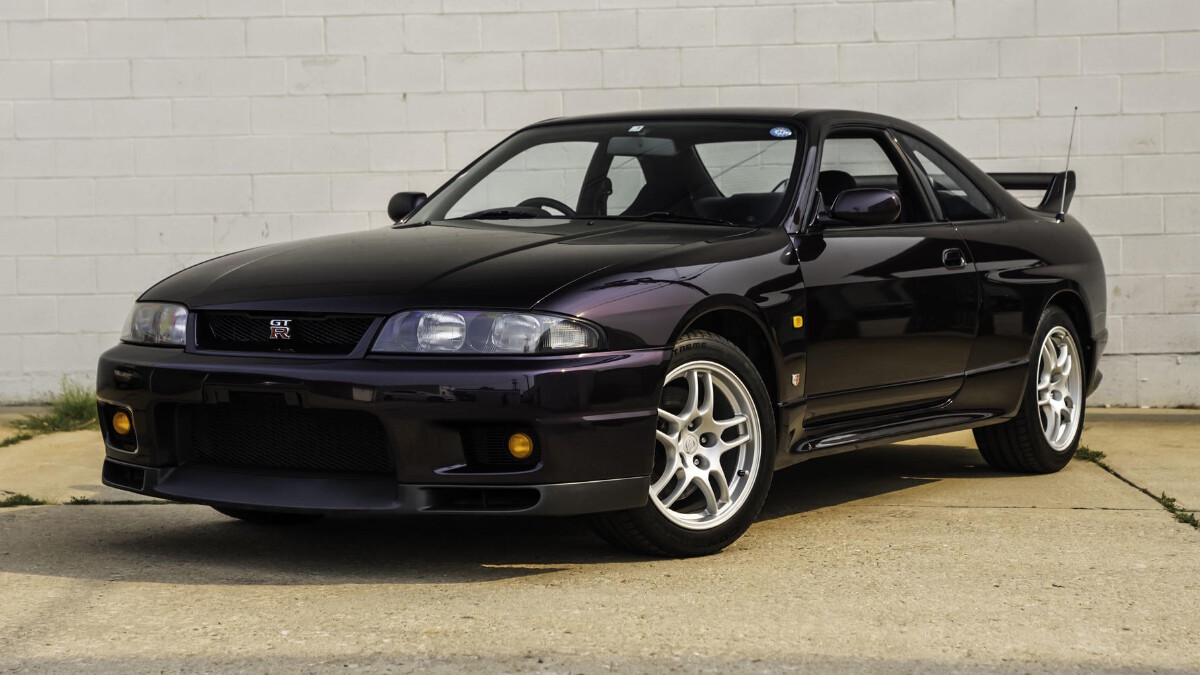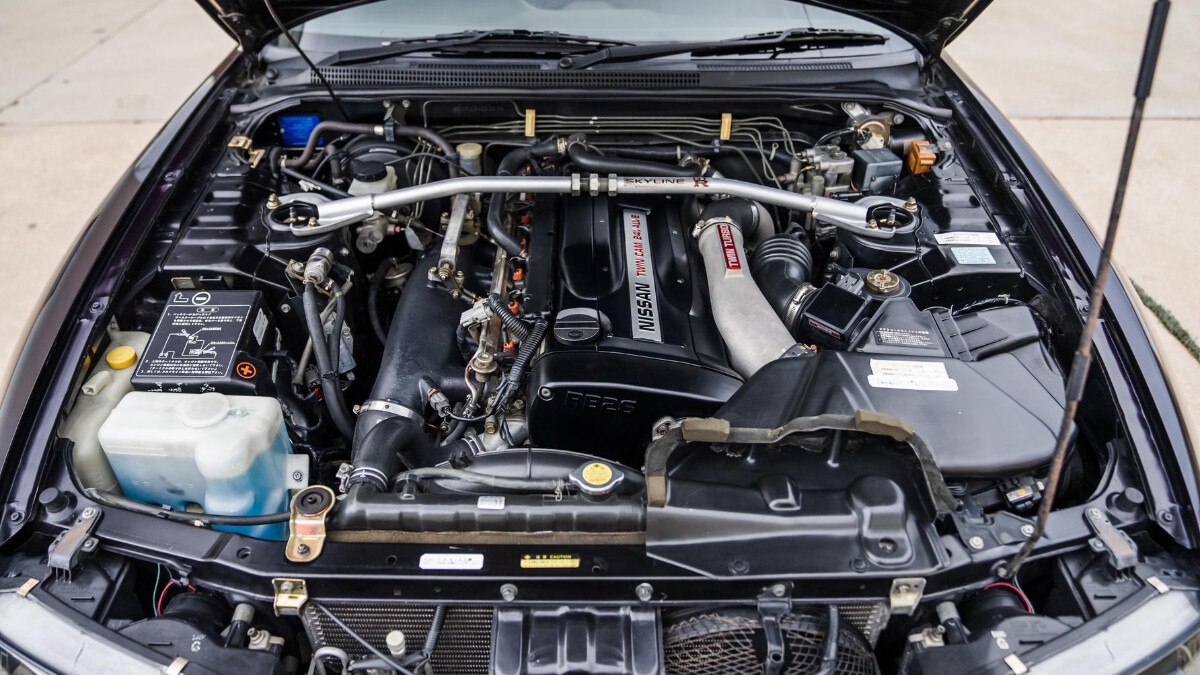 So the 'Midnight Purple' paint is straight from the factory. The two-tone gray interior remains as it was when installed the first time around in Japan. As does the 2.6-liter twin-turbo straight-six up front, here still only producing 276hp and 367Nm of torque. We say 'only' because even distant alien life forms understand the inherent tunability of an RB26DETT. It even carries the original safety stickers and decals in the engine bay.
A clean engine bay, you'll note. The condition of this rare R33 appears to be immaculate, and the fact that it's covered just 46,103km means it's got a long, long life ahead of it still. It only arrived from Japan in 2020—the US's 25-year historic import rule precluding earlier delivery—and is said to have received "exceptional care" throughout its life.
Enough to warrant that price tag?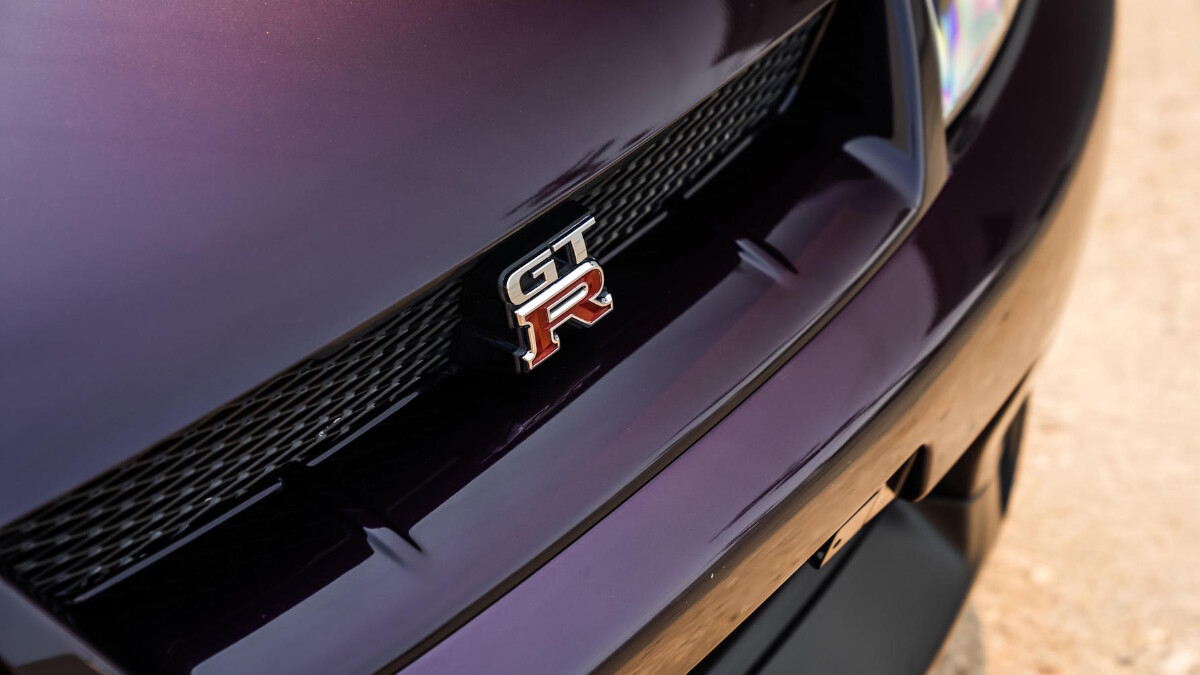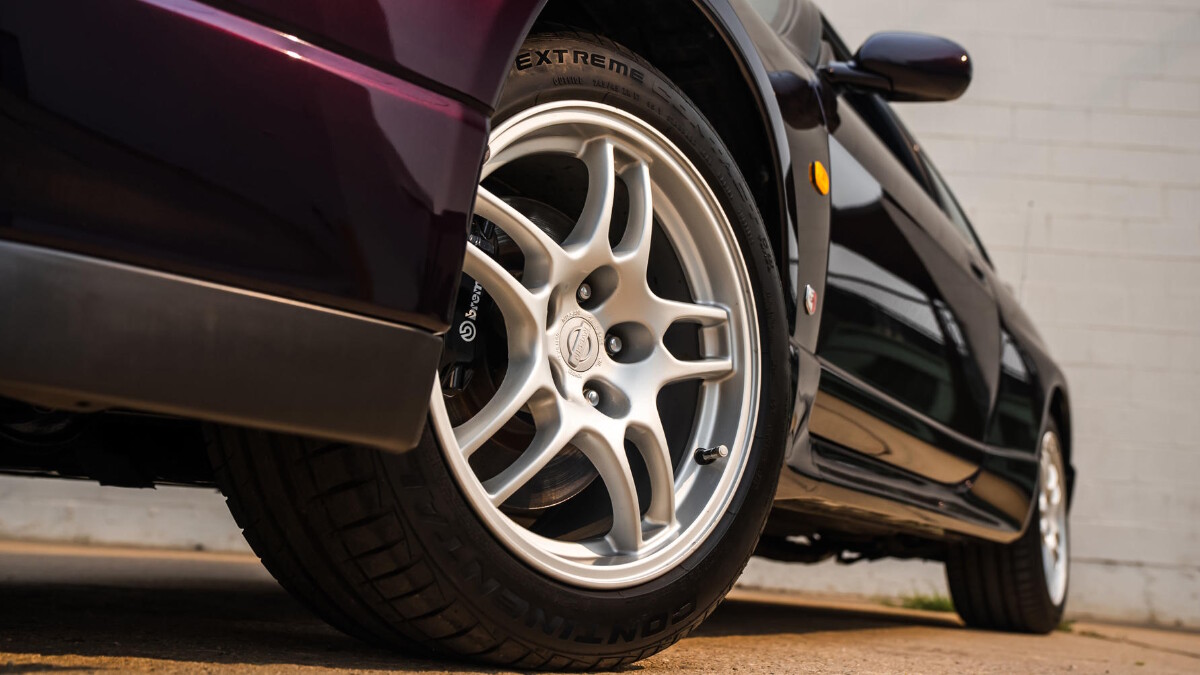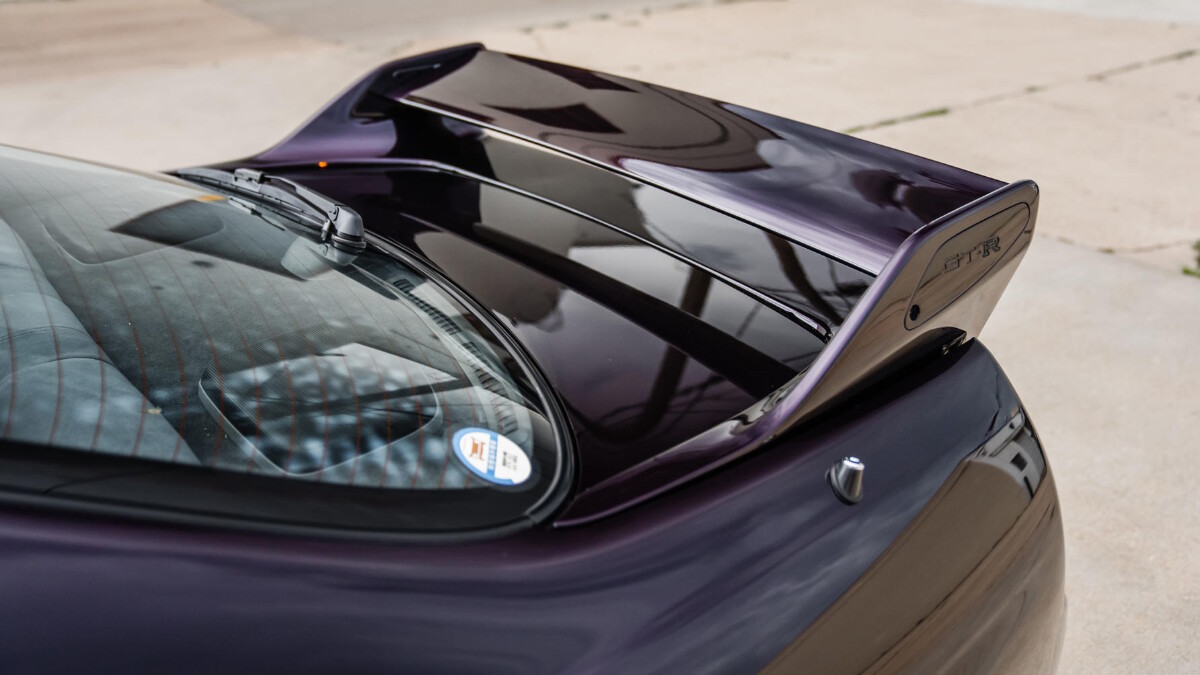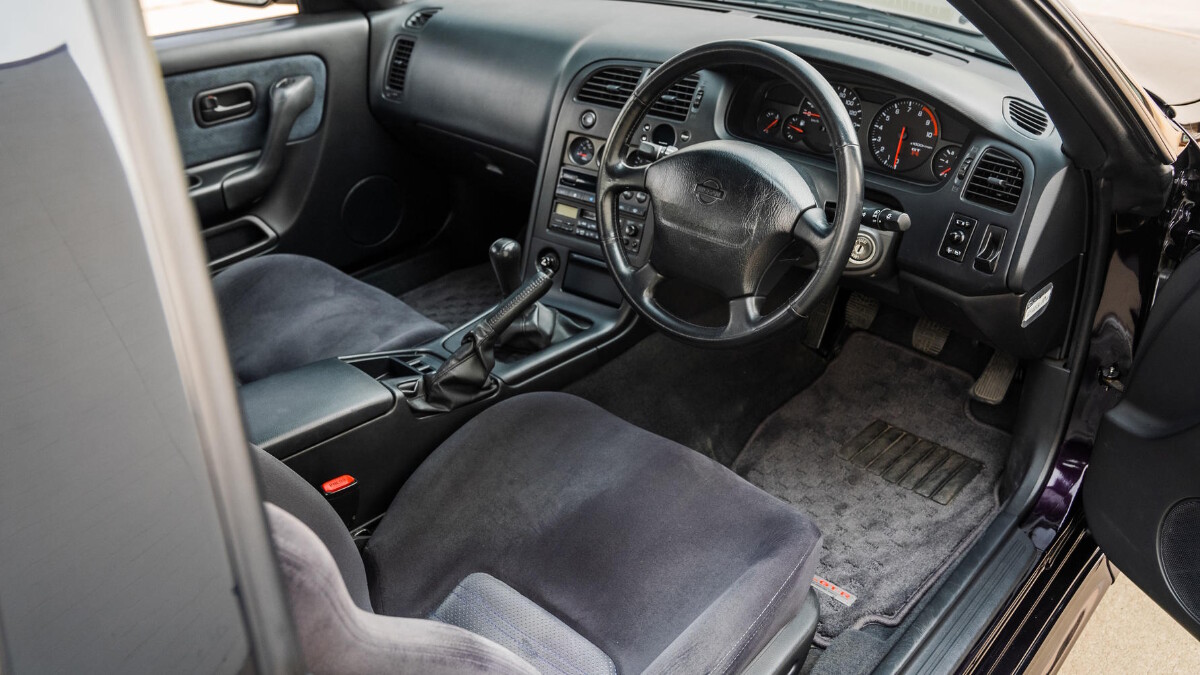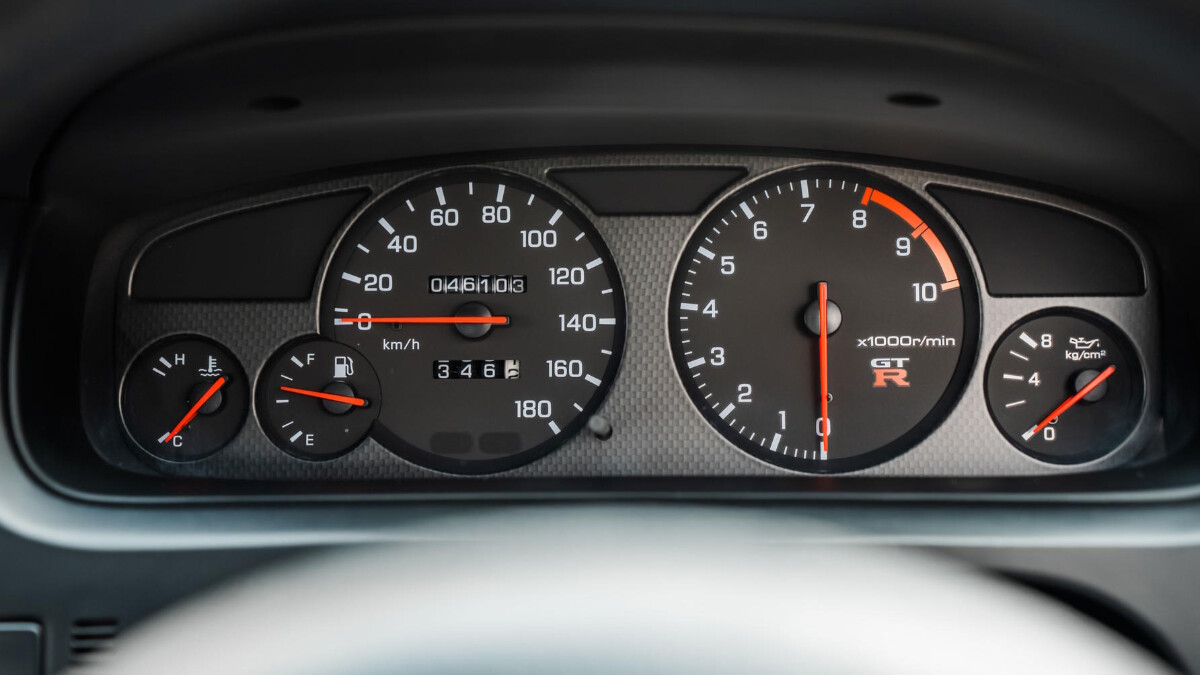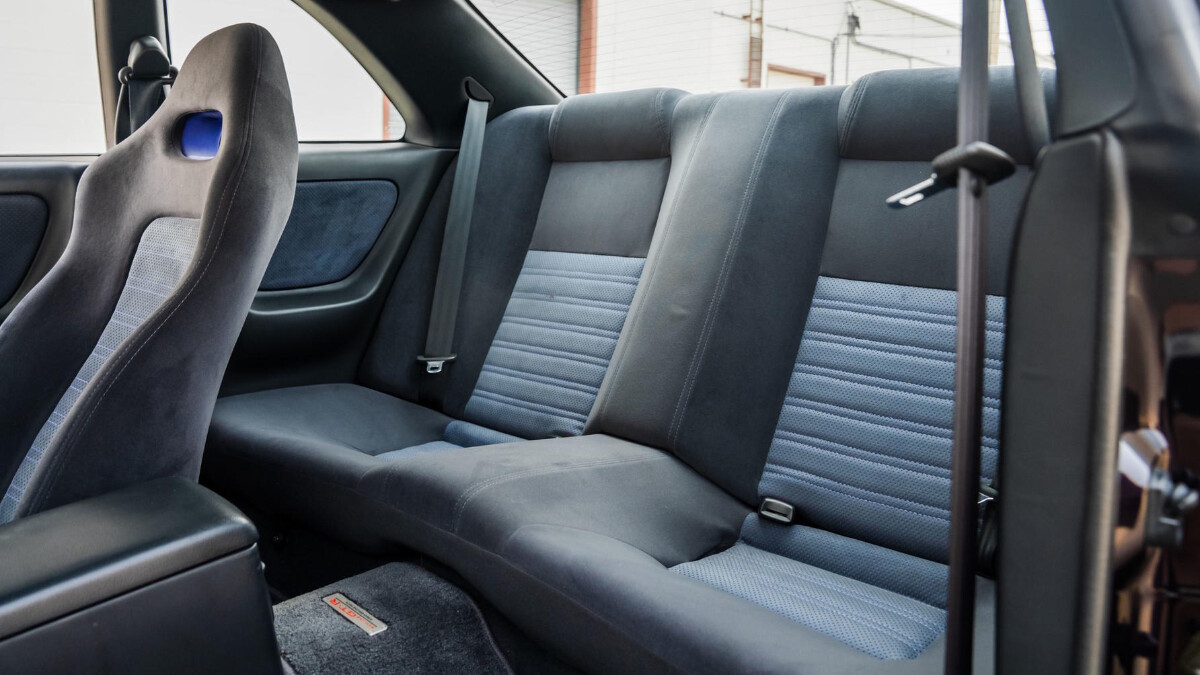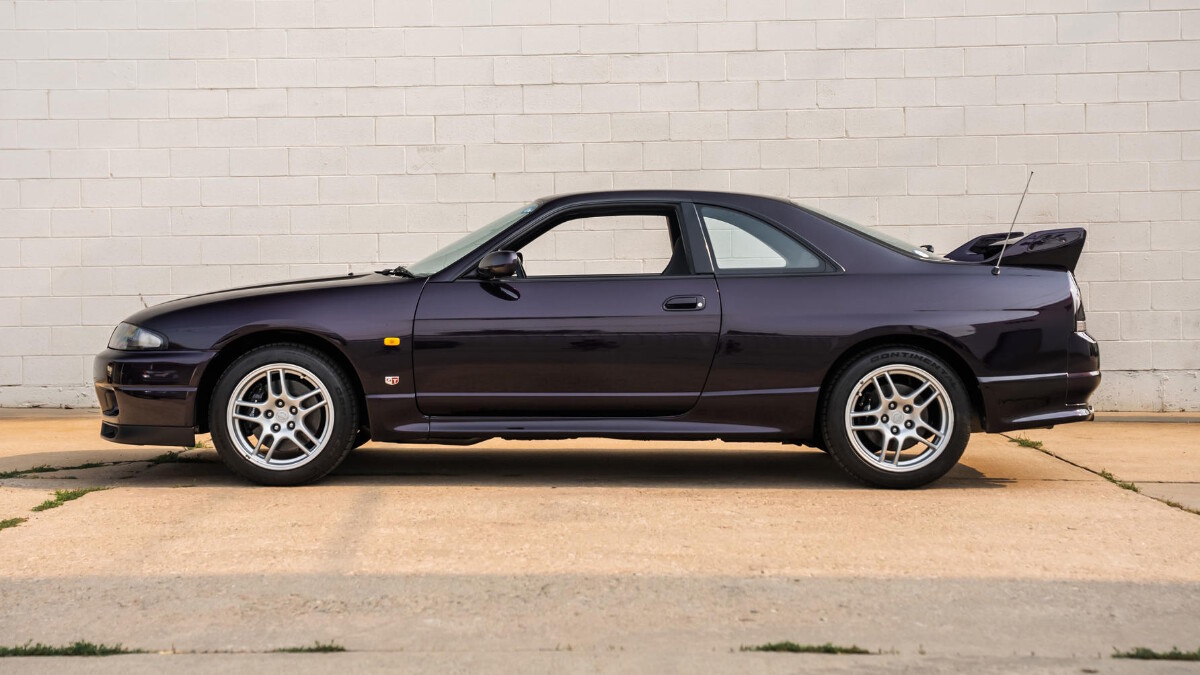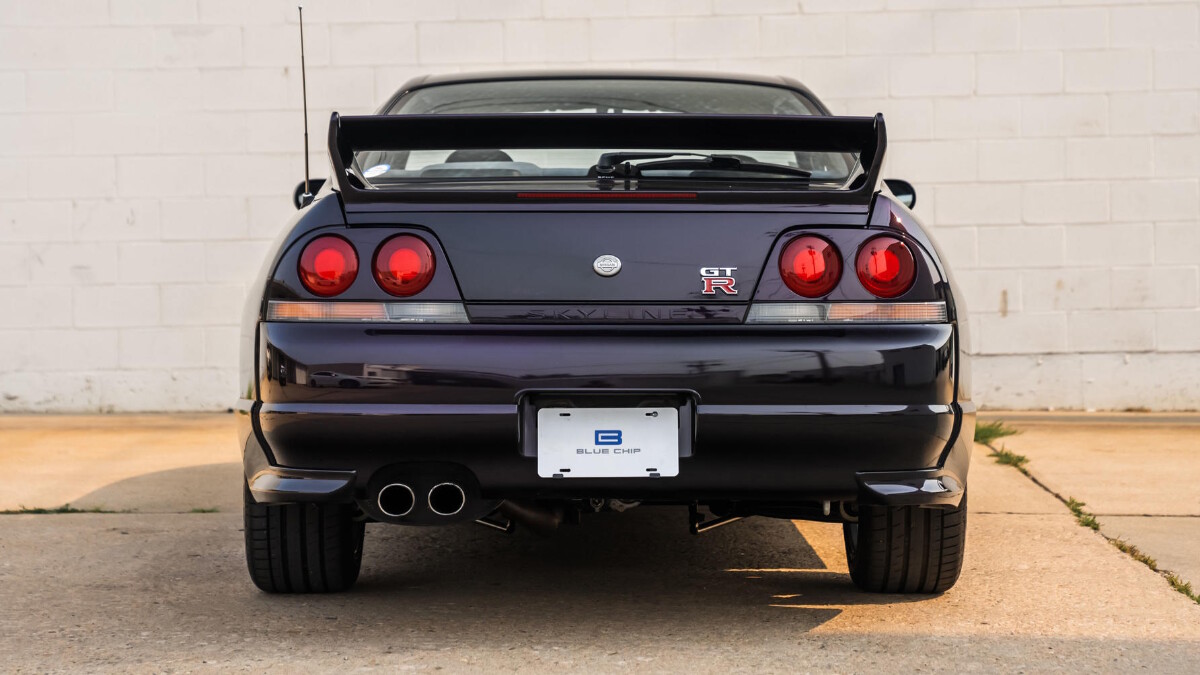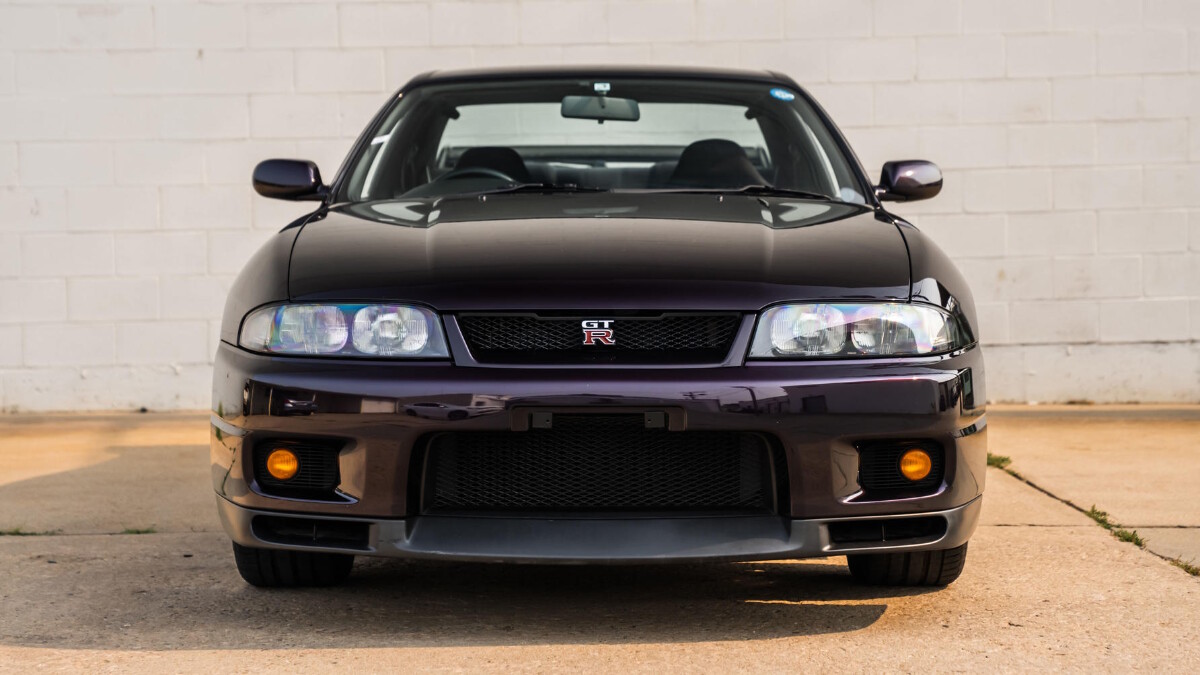 NOTE: This article first appeared on TopGear.com. Minor edits have been made.