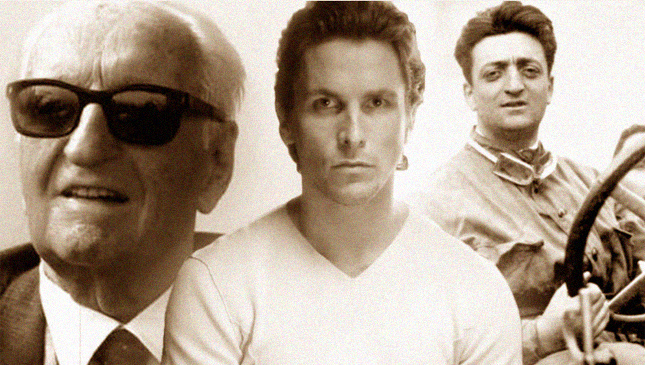 So it looks like Batman will be portraying Enzo Ferrari in an upcoming biopic. According to a report by Variety, Christian Bale, most recognized for donning the Dark Knight's mask over the past decade, has been tapped to bring the Italian automotive icon back to life via the big screen.
The Batman actor is set to reunite with Public Enemies director Michael Mann for the film. Quite frankly, we're a little surprised it took Hollywood this long to come up with this. Ferrari's life has all the makings of a certified blockbuster--fast cars, heart-pumping racing action, and its fair share of drama and controversy.
Enzo Ferrari is known throughout the world as the man behind the Prancing Horse, but he was also notorious for his controversial approach toward racing--more specifically his racers. He gained a reputation for pitting his drivers against one another and messing with their psyche in order to push them to their limits, something we're hoping to see a bit of in the upcoming film.
While the rest of the cast has yet to be revealed, Bale's casting appears to be spot on. We've seen him as the Caped Crusader in Christopher Nolan's trilogy; as a demented psychopath in American Psycho; and as a frighteningly malnourished insomniac in The Machinist. He shouldn't have any problems channeling his inner motoring enthusiast for the role.
Continue reading below ↓
Recommended Videos
The film has an A-list star, a top-billed director and a lifetime worth of plot to comb over, but how these will translate onto the silver screen is still entirely up in the air. Both Bale and Mann's track records indicate that they've got the chops for the job, so we're in high spirits. At the very least, we should be seeing a lot of Italian car porn throughout the film.
Let's keep our fingers crossed.