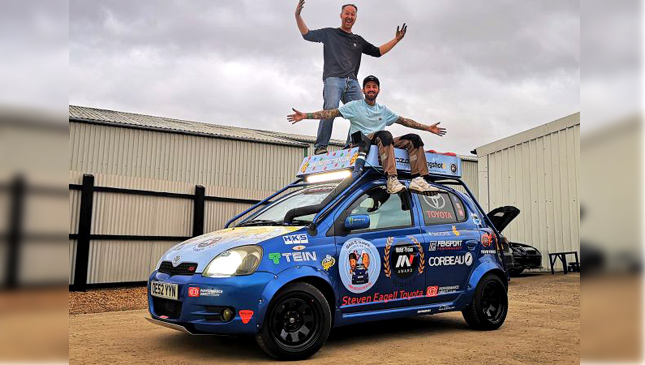 Two dudes, one car, and a 20,000km drive--doesn't sound too extreme, does it? Well, at least not until you find out they're doing it behind the wheel of a 16-year-old, first-generation Toyota Yaris.
Yes, two full-grown dudes and a cramped mini hatchback. Dan Handley and Dave Brooks could have gone with a Land Cruiser or Hilux (or any other decent-sized Toyota for that matter), but they chose the Yaris. Hell, we'd settle for even the Toyota Vios if we were presented with the same choice.
Why did Dan and Dave do it? For charity of course. But there's more to the decision than just raising money for the unfortunate and a slight lean towards the masochistic.
Continue reading below ↓
Recommended Videos
Dan and Dave work for Fensport Performance, which specializes in Toyotas, and it just so happens the duo is very familiar with the vehicle they chose. The pair bought the car for just £1,000 (about P68,000) thanks to a donation from a local Toyota dealership. After a few modifications to help them cope with the long drive, they set off.
This epic road trip will take Dan and Dave across 20 countries, including Turkey, Russia and South Korea--where they'll take a ferry to Japan to cap things off. The adventurers set off on their journey on August 12. If everything goes according to plan, they're expected in Tokyo by October 5. Do you think they'll make it?