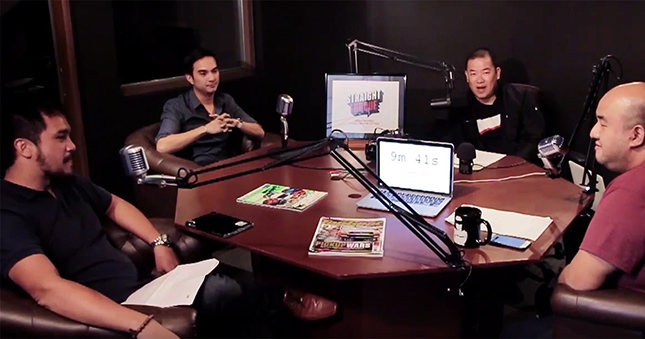 Hello, guys! Welcome to the very first episode of Straight Torque, our new 10-minute motoring talk show. This will appear weekly on this website, and will be shared via our social-media channels. Also, an audio-only version will be broadcast on Podcast.ph. Here, we will tackle the hottest motoring issues that rage in our midst, with a special guest sharing his or her knowledge on the topic being discussed.
Why 10 minutes? We want to serve up a bite-size version of a talk show. With all the things going around us these days, we know how busy everyone is--not to mention how short everyone's attention span is. We even have a running timer on the set just to ensure we'll stop the conversation after 600 seconds.
The show is moderated by our editor-in-chief Vernon B. Sarne, and cohosted by our two associate editors, Paulo Rafael Subido and Dinzo Tabamo. Online managing editor Tracy Carpena works behind the camera as executive producer.
For Episode #1, we're talking about app-based transport services like Uber and GrabCar--specifically, why they're enjoying overwhelming popularity now among commuters, and what lies ahead for this business model. Our guest for this episode is lawyer and former MMDA traffic director Yves Gonzalez, who has been very vocal about the subject via social media in the past few weeks.
Continue reading below ↓
Recommended Videos
Watch the show below. And don't forget to give us your feedback after, as well as send requests for future topics.
If you're viewing this on a mobile device and can't see the video, please click here.