Part of the novelty of driving something like the Suzuki Jimny is its size. Its ultra-compact design doesn't just make it light and easy to maneuver—it makes it cute AF, too. The only real downside to owning something this small is, well, the severe lack of space.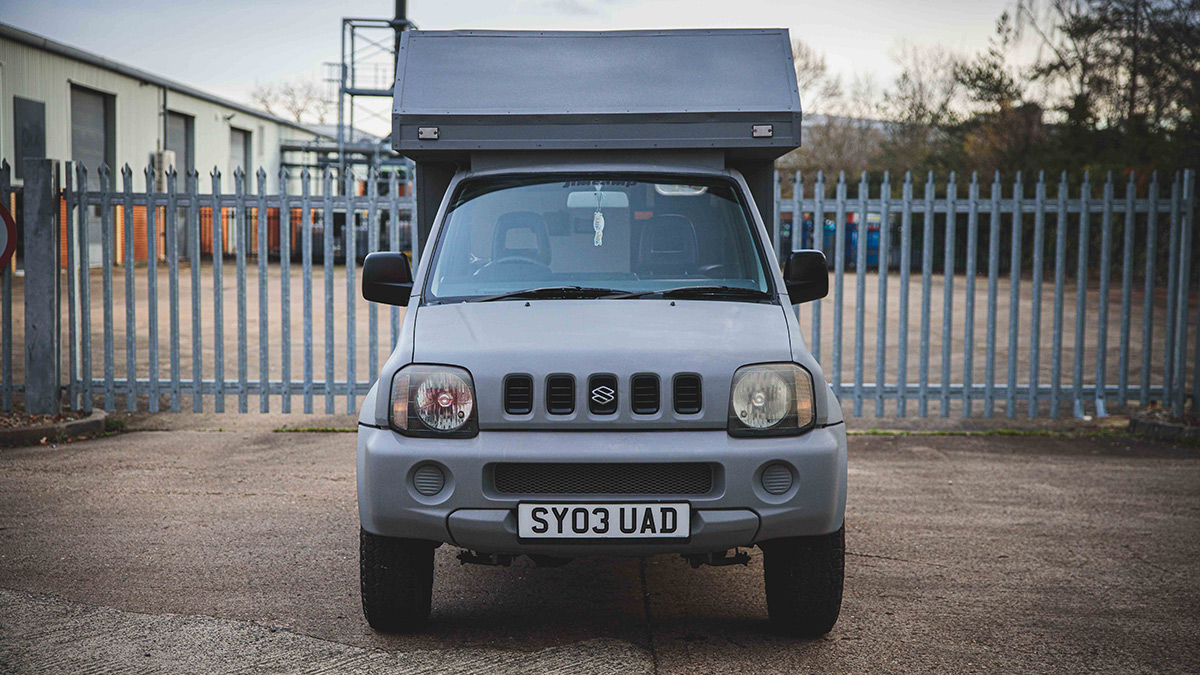 Real estate won't be as big of an issue in this thing, though. Yes, we know a Jimny camper sounds (and looks) slightly absurd. That, and you're no doubt sacrificing some of its capability with all that extra weight, too. If you ask us, though, this is a match made in heaven.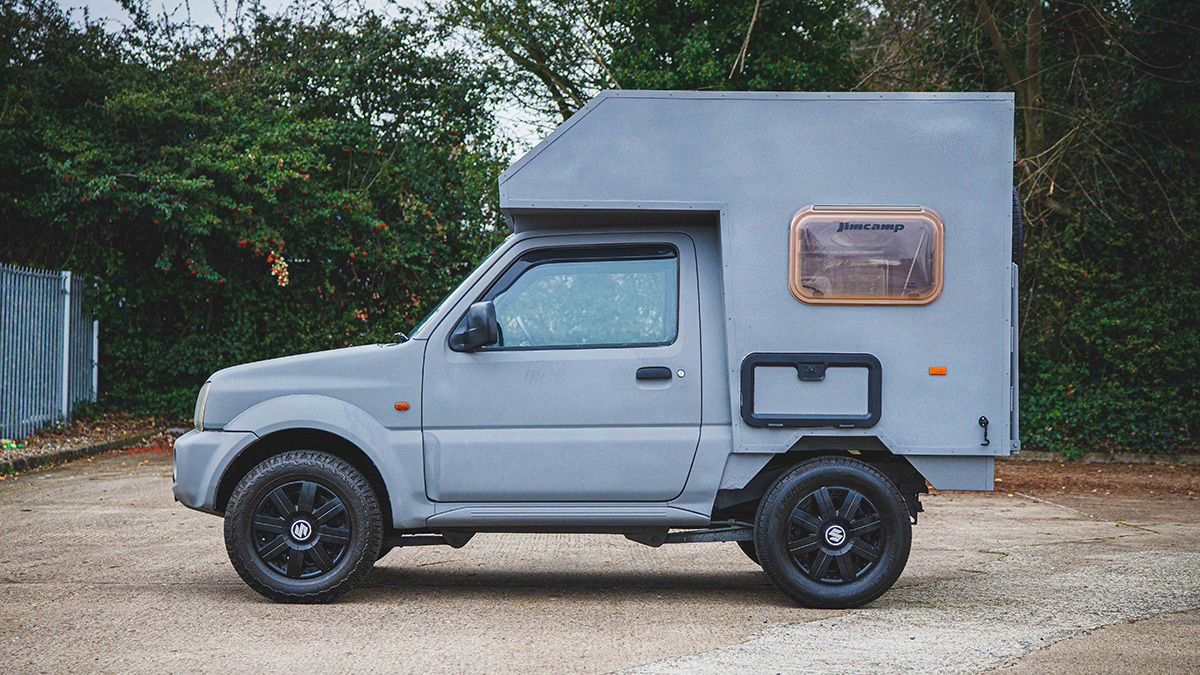 ADVERTISEMENT - CONTINUE READING BELOW ↓
Stock engine for adventures
It's not rocket science. A mini SUV + overlanding capabilities is the perfect recipe for adventure. The 1.3-liter four-cylinder gasoline engine remains stock and recently underwent full servicing, and it comes equipped with a five-speed manual transmission.
The more rugged look comes mainly from a matte gray paint job, and there's a drop-down step ladder and spare wheel mount at the rear, too. The camper, though, is the main attraction here.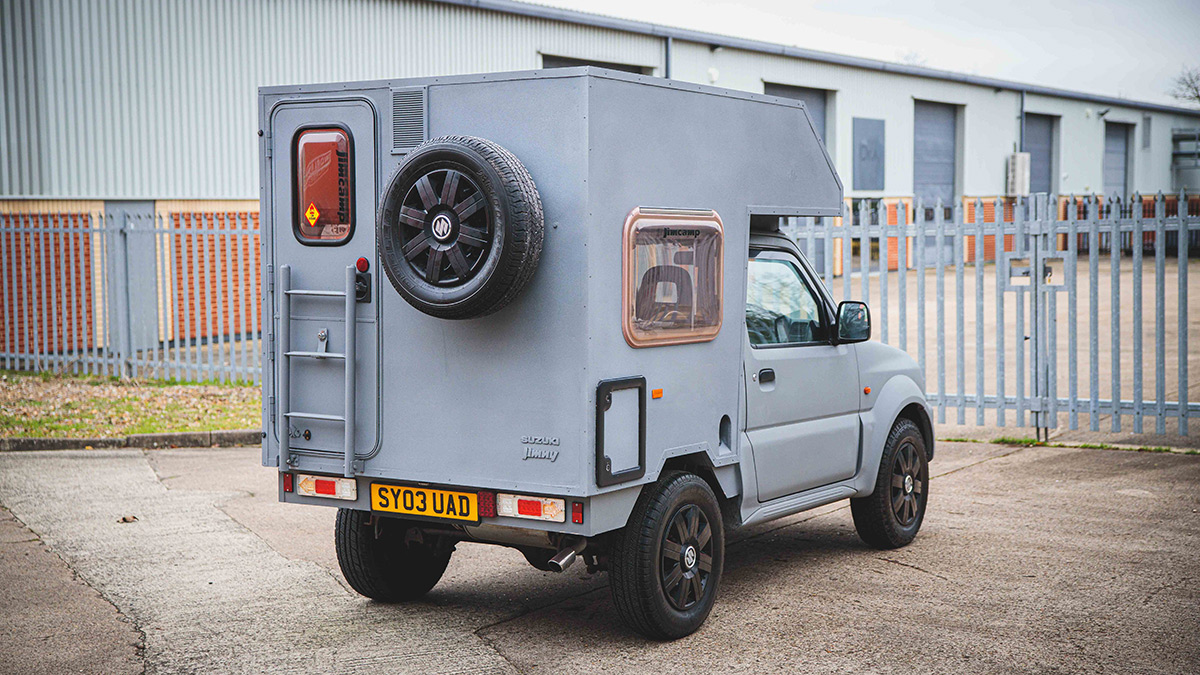 Enough space for snuggling
Inside it, you'll find a two-ring gas burner, a sink with water drawn from a storage container, a carbon monoxide alarm, and a bed that fits two. That last bit is up for debate, though, as the seller says "you will be intimate with your bedmate whether you like it or not." There's also an auxiliary battery available that can be hooked up to a main power grid if you're at a legitimate campsite.
ADVERTISEMENT - CONTINUE READING BELOW ↓
Recommended Videos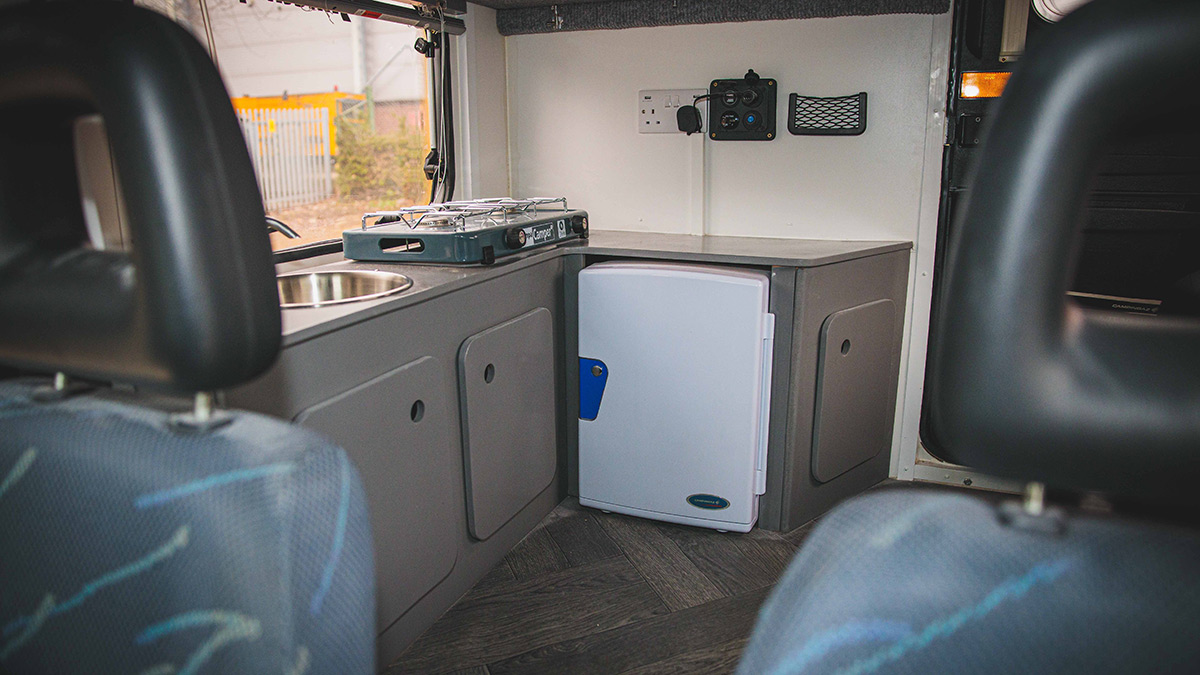 Oh, haven't we mentioned? This Jimny camper is located in the UK and is going up for auction on themarket.co.uk. So yeah, you can own it if you really want. No bids have been made yet, though. Willing to be the first one? Let us know in the comments.
More photos of the Suzuki Jimny camper: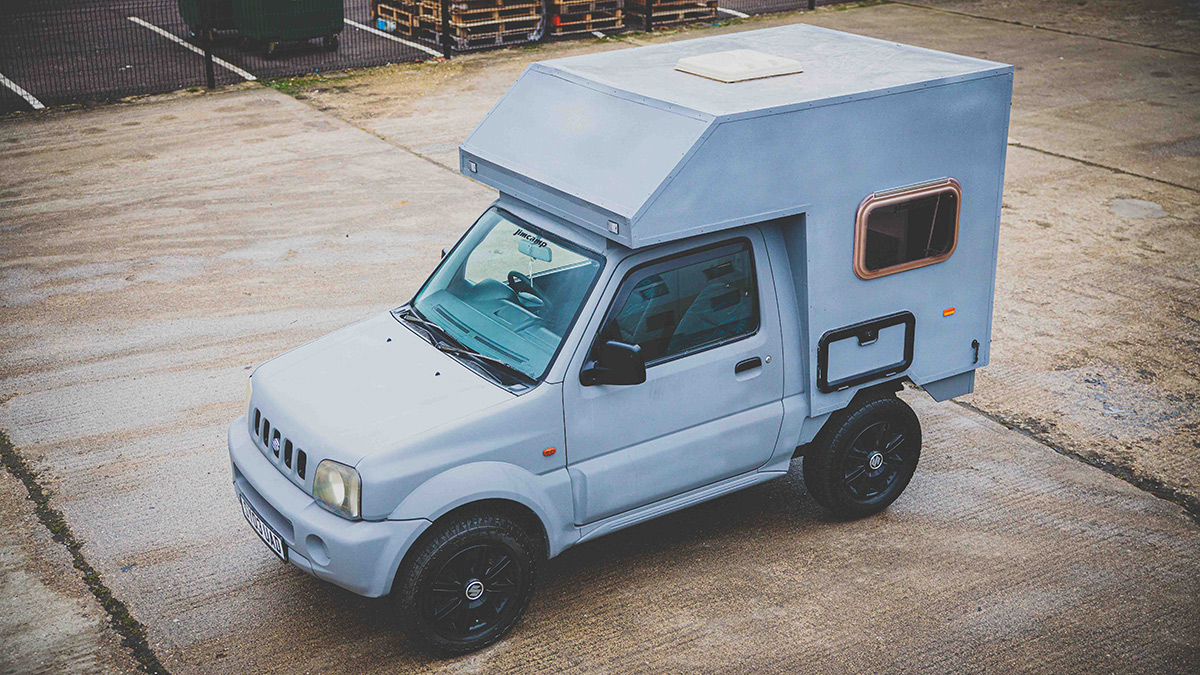 ADVERTISEMENT - CONTINUE READING BELOW ↓