"I still remember one of my Apollo mission toys," Alex Imnadze tells Top Gear. The designer—whom we've previously featured on these pages—has rekindled his long-held interest in space exploration via the medium of his Photoshop skills, to bring us this.
This is his Tesla SpaceTruck Concept, an entirely unofficial but entirely delightful speculative piece of design focused on space.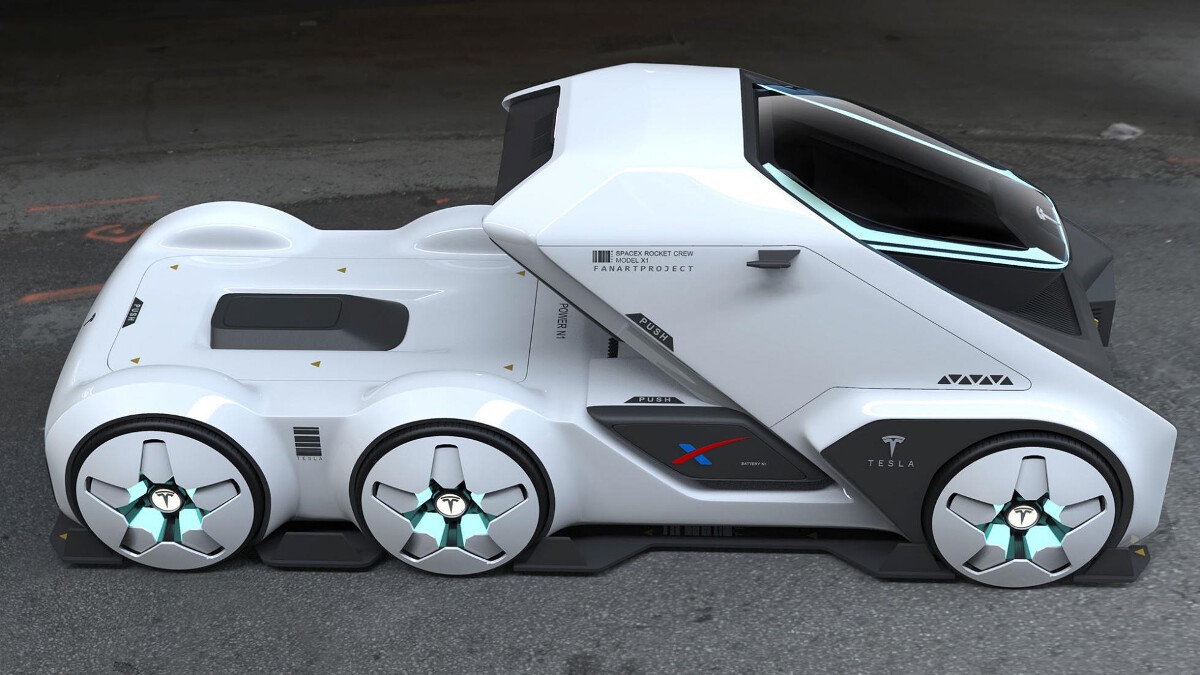 "I'd say a bit of inspiration came from Syd Mead," he continues. Mead of course, was the artist and conceptual designer behind such films as Blade Runner, Aliens, and Tron. "He was one of the fathers of modern science-fiction concept art."
Alex also took inspiration from Star Wars in designing this six-wheeled, one-man buggy. Yeah, there's only space for one actual human, because "AI would drive it mostly—the driver is only needed for monitoring."
Cool, huh? Check out the rest of the images below.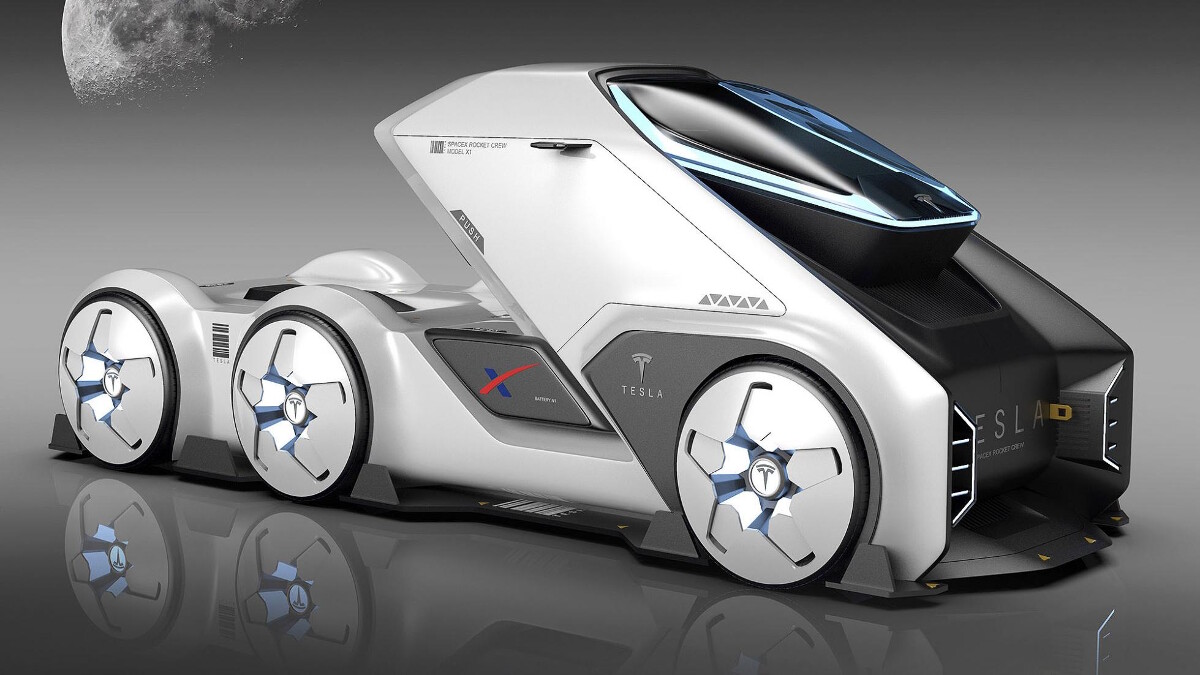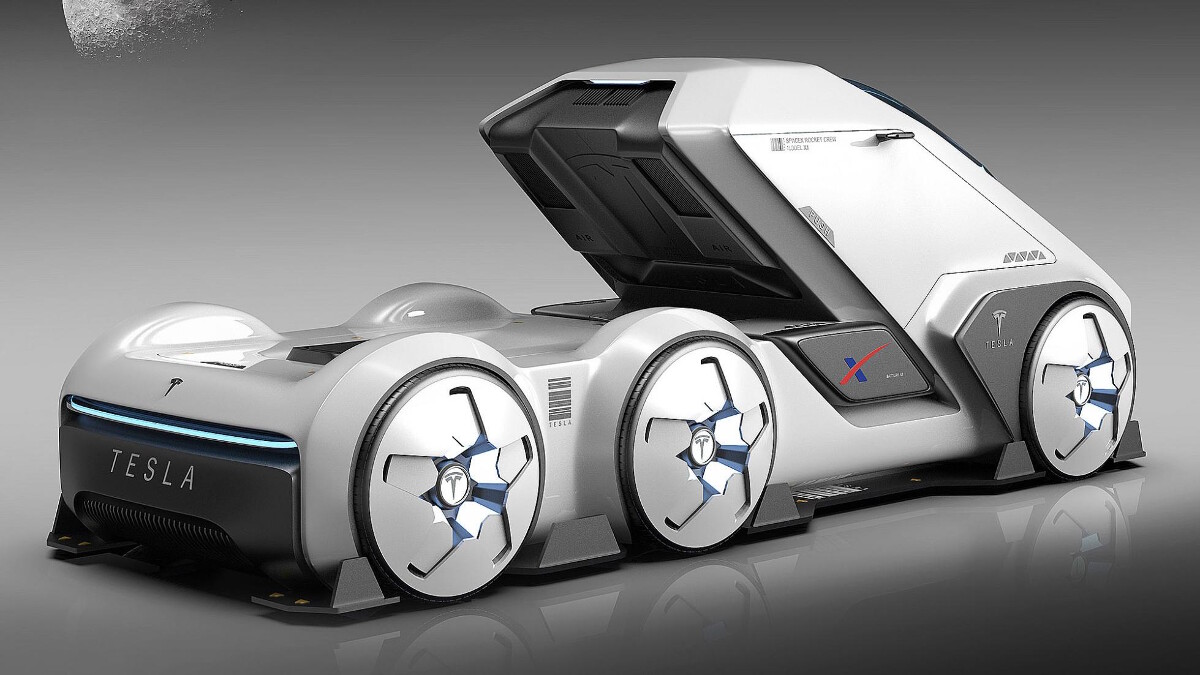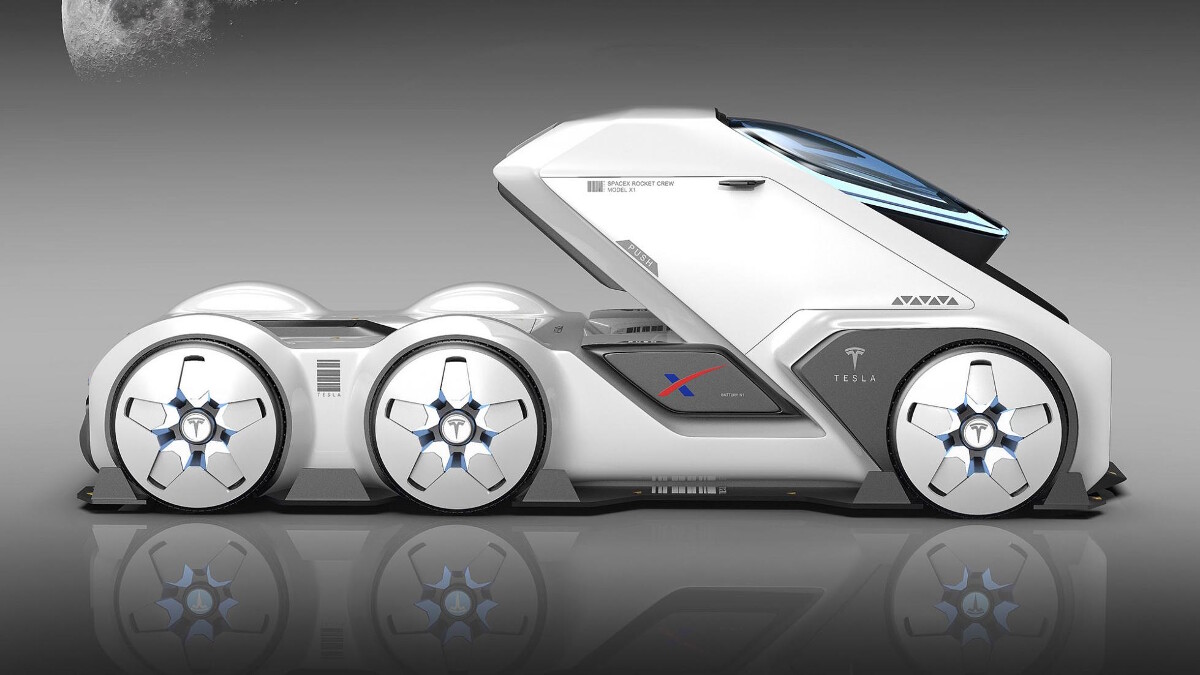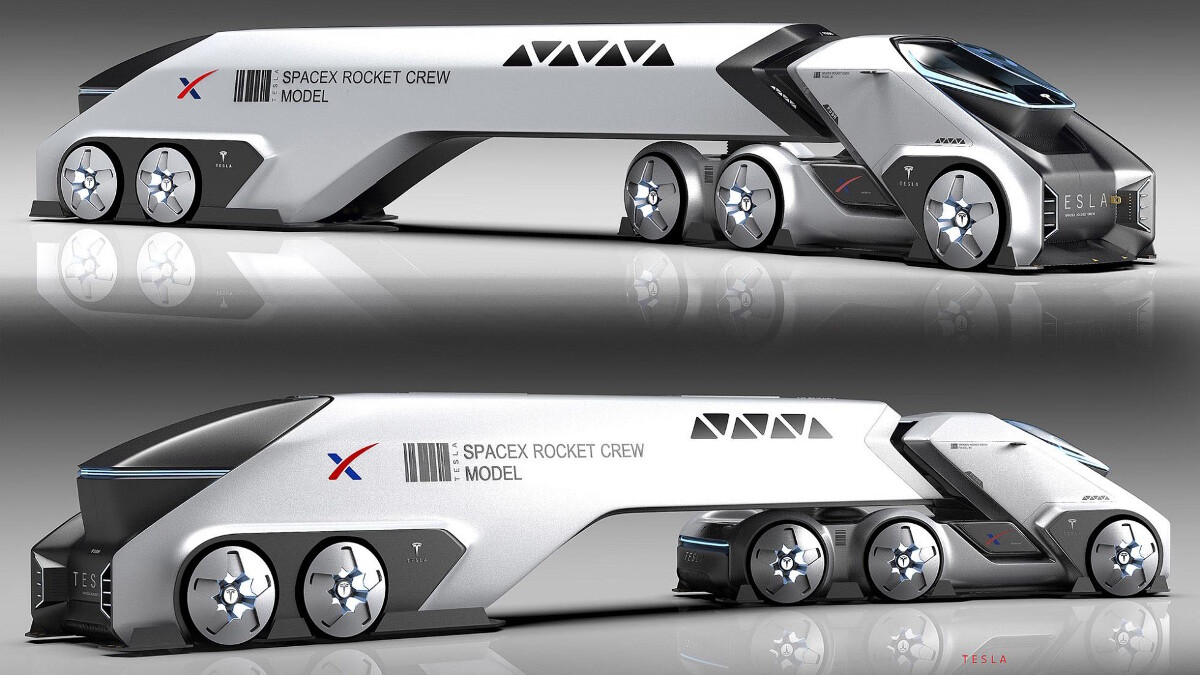 NOTE: This article first appeared on TopGear.com. Minor edits have been made.