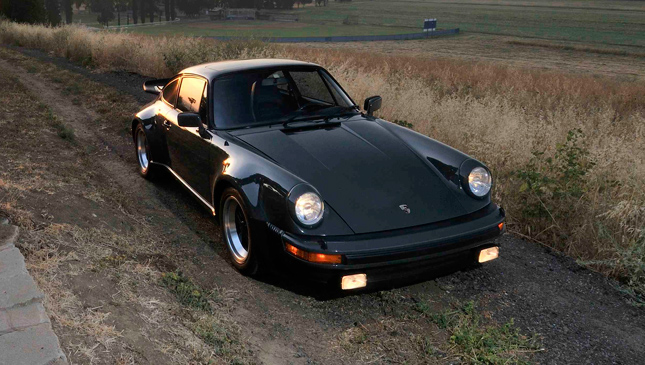 Porsche 911s are one of the few models that retain their cachet despite the years that pile on. Their engineering DNA and appeal as a driver's car have preserved their cool factor, even as new models keep supplanting the old-school ones.
One classic Porsche surfaced recently, and its provenance might just make it the coolest 911 in the planet. This 1976 Porsche 930 Turbo Carrera was once owned by the great Steve McQueen, and it will be offered for sale at the Mecum Daytime Auction in Monterey, California, on August 13-15.
The late icon had his Porsche special-ordered with extra goodies. It came in a specified Slate Gray color with sunroof, dual mirrors, limited-slip differential, and black sport seats. It also came equipped with a rare early-production non-intercooled 3.0-liter engine with Bosch K-Jetronic fuel injection. This powerplant produced 234hp at 5,500rpm, a very healthy figure back in the day.
Chad McQueen, the late actor's son, said this was the last of the McQueen cars, and that his dad even had "little things" done to the Porsche. "Like on the dashboard, he had a switch put on so it would kill the rear lights in case he was being chased on Mulholland Drive," the younger McQueen shared.
Continue reading below ↓
Recommended Videos
The McQueen 911 comes with a Porsche Certificate of Authenticity, extensive service records, the original owner's manual, original tools, and original sales brochures. But maybe the most important extra that comes with this 911 is the goodwill included. A portion of the sale will be donated to McQueen's alma mater, the reform school Boys Republic.
Whoever ends up parking this special Porsche in his (or her) garage will own both a fine automotive specimen as well as a priceless piece of Hollywood memorabilia. We just hope the lucky owner doesn't forget to drive it the way Steve McQueen would have preferred him to--hard.