1. Citroen CX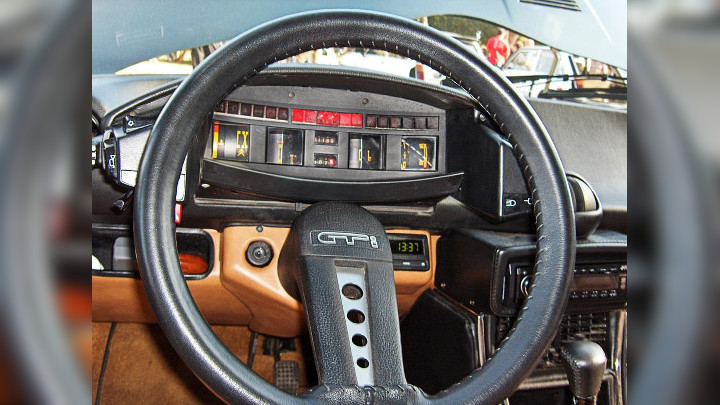 The replacement for the iconic DS used floating cylinders as instruments, rotating to display speed and revs as the driver gazed through the single-spoke steering wheel. For the sanitized facelift, they were binned. Boo.
2. Lamborghini Reventon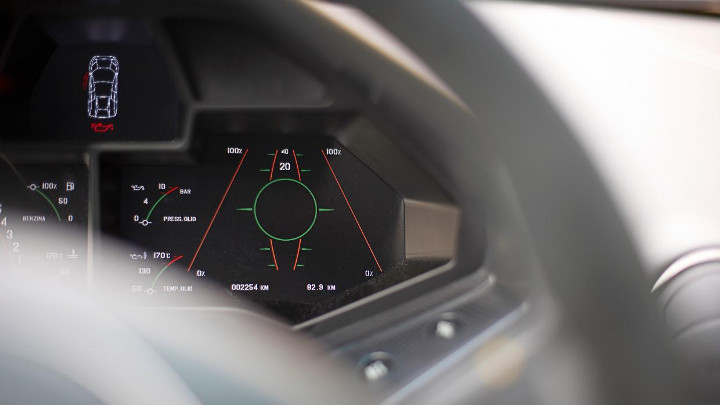 ADVERTISEMENT - CONTINUE READING BELOW ↓
Well, if you're going to reclothe a Murcielago with F-22 Raptor fighter-jet inspirations, you can't stop at angular bodywork, can you? Try reading these LCD party pieces at 355kph...
3. Aston Martin Lagonda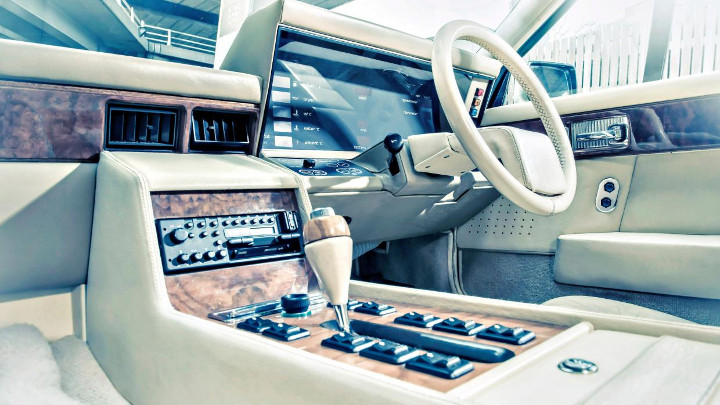 In the early '70s, Aston Martin was on its knees. It needed sales. It needed stability. What it came up with was the Lagonda. Its world-first LCD instruments were one of its many unreliable, bankruptcy-summoning features.
4. Fiat 500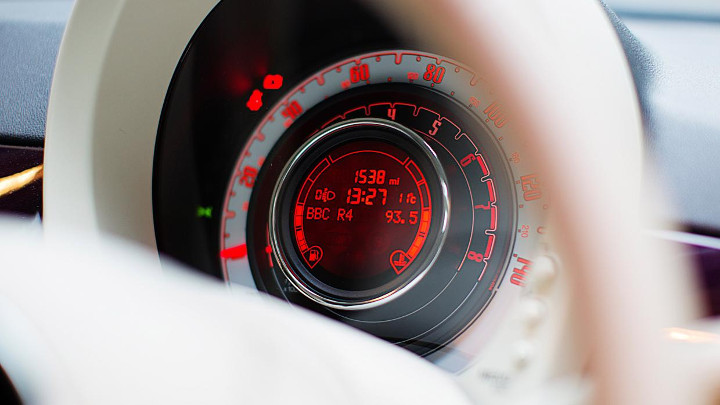 Fiat's reinvention of its iconic city car used concentric rev and speedo needles that chased each other around the bezel. Impossible to read, but cute as a button. For tech's sake, Fiat binned it for a digital setup on the 2016 facelift.
5. Audi – Virtual Cockpit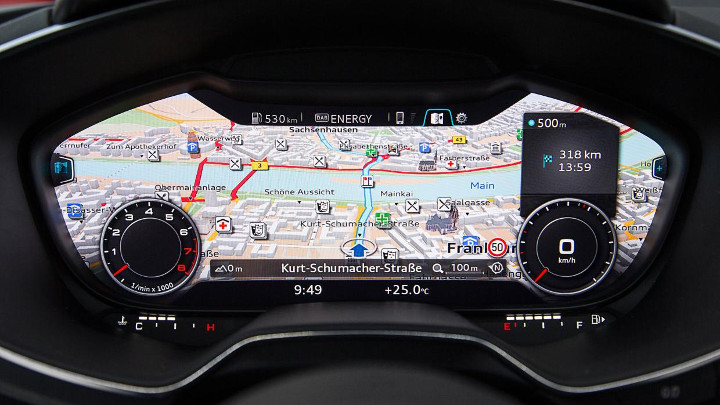 ADVERTISEMENT - CONTINUE READING BELOW ↓
The Range Rover beat Audi to a fully digitized screen, but Audi's ultra-flexible and far more intuitive setup, which debuted on the TT in 2014, is the king of screens in modern cars—endlessly imitated, not yet bettered.
6. Lexus LFA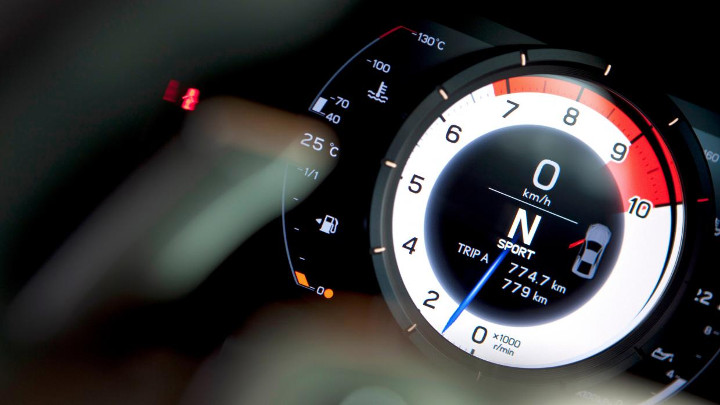 Was there a real need for the LFA to have a motorized tachometer bezel that whizzed across the screen depending on your driving mode? No. A feature as blindingly, mesmerizingly over-the-top—and ultra-Japanese—as the V10.
ADVERTISEMENT - CONTINUE READING BELOW ↓
7. Tesla Model 3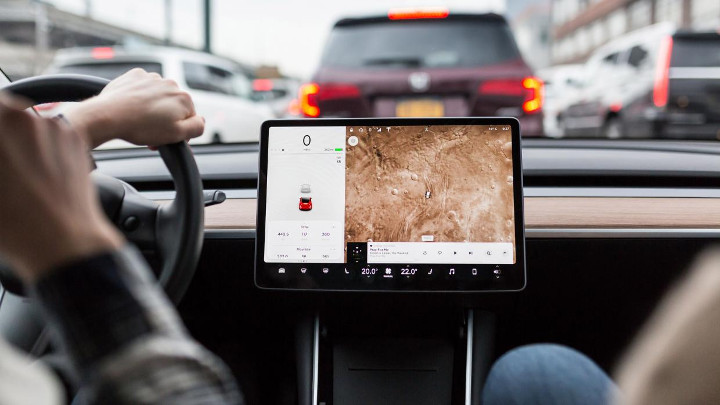 What happens when the designers win against the conservative thinkers? This. The Model 3 doesn't have dials at all. Your current speed is a minor readout on the central large touchscreen. Minimalist cool gone mad?
8. TVR Cerbera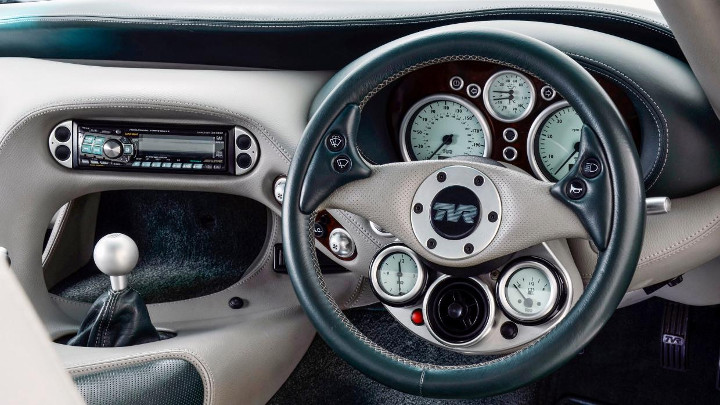 ADVERTISEMENT - CONTINUE READING BELOW ↓
TVR's mid-'90s super-coupe put its speedo and revs under the binnacle, then hung its clockface and petrol gauges under the boss. So you could only view them when the car was safely heading straight. That's...never.
9. Bugatti Veyron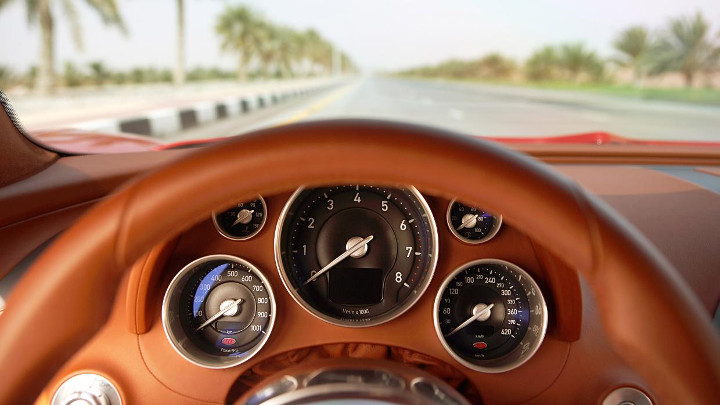 The ex-fastest car in the world had a tiny speedo. To the left was the infamous 1001PS power dial, front and center was the rev counter, to the right was the speedo. There's an elegance to the dials totally at odds with its brutal ability.
ADVERTISEMENT - CONTINUE READING BELOW ↓
NOTE: This article first appeared on TopGear.com. Minor edits have been made.