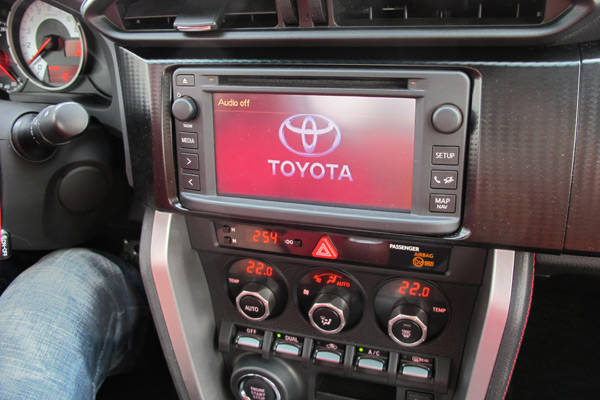 The first time we reported here that the audio head unit of the Philippine-market Toyota 86 looked exactly like that of the Innova, the story received unsavory comments from people who felt that a special car like the 86 deserved a much-better in-car entertainment system. Then again, cutting costs like this was precisely how Toyota Motor Philippines managed to price the compact sports car competitively.
As far as Top Gear Philippines was concerned, we weren't bothered by the basic audio head unit. If we were to get this car ourselves, it wouldn't be because we wanted to listen to music coming out of a state-of-the-art sound system, but simply because we wanted to experience driving fun--which is the whole point of the 86 anyway.
And then we saw and drove a European GT86 (the name of the car in the continent). The photos here show actual GT86 units that we used. Obviously, the GT86 is equipped with a more upscale multimedia head unit, complete with a touch screen and GPS navigation.
Also, the standard GT86 sports a stylish rear wing, which, in our opinion, looks better than the one found on the 86 Aero that we have in Manila.
Don't be surprised if TMP eventually offers these two features on the Philippine-spec 86--for a price, of course.
Continue reading below ↓
Recommended Videos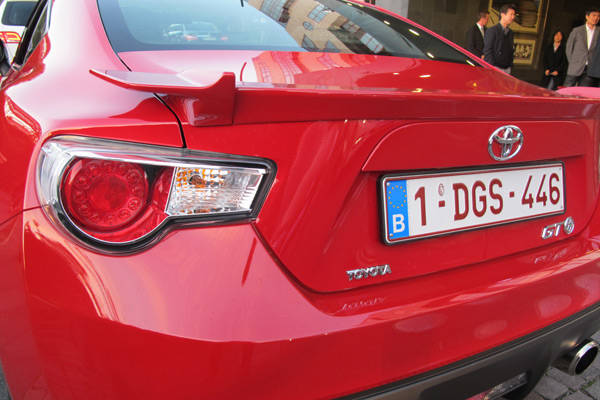 Photos by Vernon B. Sarne