Restoring a car truly is a labor of love. It's not just cost but also the sheer amount of hours it takes just looking for parts. It requires lots of time, a good amount of dough, and, of course, a bucketload of patience.
Having said that, there still are people who are lucky enough to have the luxury of starting and finishing a restoration project, and the end products are nothing short of astonishing. Take a look at this guy and his Volkswagen Rabbit GTI restomod, for example.
Derek Spratt, a former CEO and venture capitalist, spent an eyewatering $140,000 (P7.15 million) to complete this project. How long did it take? Well, an even more staggering 12,000 hours. Damn, that's a lot of time and money.
But let's get into a few intricate details first. This particular Rabbit (more famously known as the Golf) is a Canada-spec Mk1 Rabbit GTI that came only with a 90hp engine at launch. This powertrain is what the European Mk1 Golf, not the Golf GTI, had under its hood. This Rabbit GTI, however, did sport the same stiff suspension as the original Euro-spec hot hatch.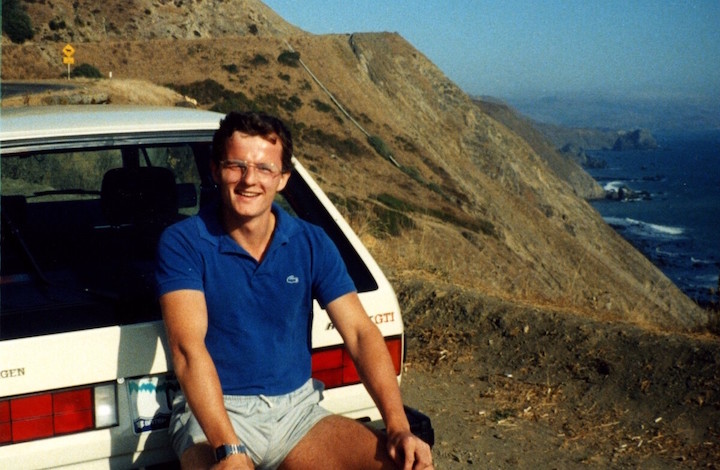 Continue reading below ↓
Recommended Videos
Spratt originally bought a Rabbit GTI as a 21-year-old college student back in 1983. He sold that GTI decades after that. But when he turned 50 in 2011, Spratt realized he wanted to bring back his old hot hatch so he could tinker with it. "I thought, 'Wouldn't it be fun to go back to the first car I had as a young man and revisit that time in my life?'" he said.
While he didn't find his old beater, Spratt found another with a similar build date from 1983, and that was the car he eventually worked on for seven years. "My goal was for the car to feel and drive like an original Mk1 but with modern capabilities. I wanted to show that you can take an old car to the point where it operates like a supercar—without taking away the fun factor," he added.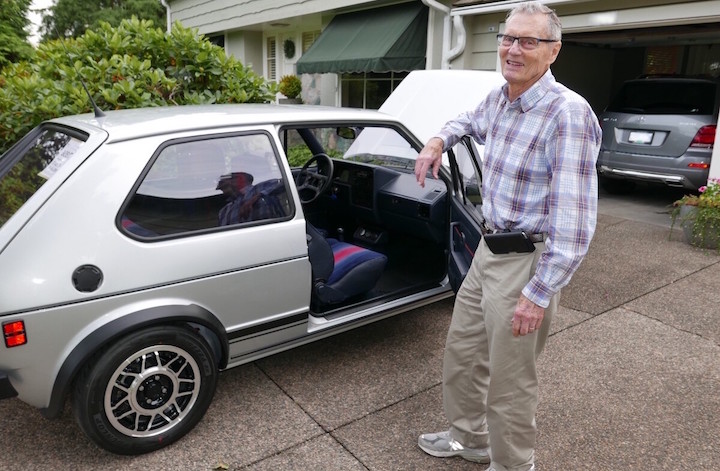 Spratt worked with an engine builder to design a custom engine, and what he got was a naturally-aspirated powerplant that when mated to a custom cooling system, produced about 220hp. Over time, he boosted the GTI's acceleration, chassis rigidity, and cornering and braking performance. He also added a lot of modern niceties into the mix, including power windows, adjustable heated seats, push-start ignition, two-axis accelerometers, and a touchscreen digital dash. Heck, he even added an electronically adjustable brake system.
The guy also documented every step along the way, and he eventually grew a following. Spratt said his fans from across the globe would send him words of encouragement and advice, as well as questions. Some even offered to send some rare GTI parts to help with the process, too. Spratt said that the community behind him helped keep him going to finish what he calls the 'Ultimate GTI.'
"There were times that I felt like this project was eating me alive," Spratt said. "This was one of the most extreme commitments to a project I have worked on."
Asked what he did when he finally finished the project in 2018, he said: "The first thing I did was take my 85-year-old dad out for a drive. We are a family of engineers, particularly in the automotive space. I owe my love for German cars to my dad."
He also proudly recalled how he recreated his road trip down Highway 1 which he did with his eldest son. "You can tear apart every nut and bolt of a car and then go and drive it for 10,000 kilometers and have nothing bad happen to it. The car made it all the way there and back without any issues."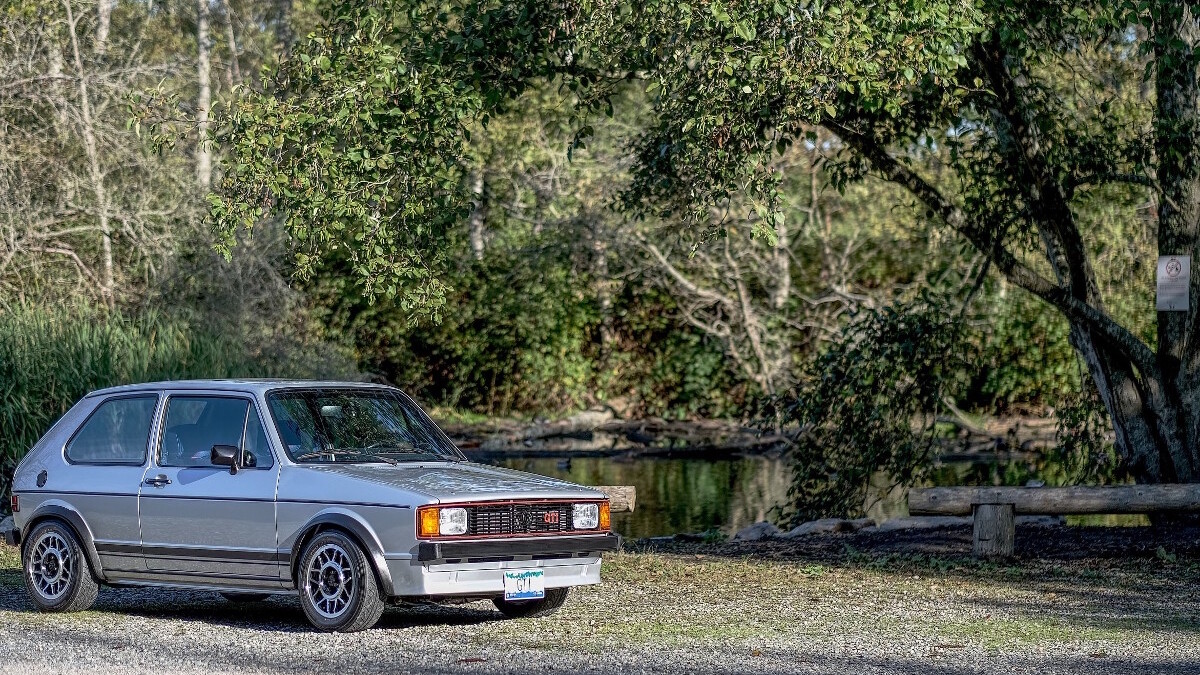 While some owners would hold on to something they poured their life into, Spratt eventually let go of the Ultimate GTI. And he only sold it for a fraction of how much he actually spent on it, and he was more than glad that it found its way to the home of a young couple who were VW enthusiasts themselves. "It was important to me to sell it to someone who would allow me to stay connected to the car. I can take it for a drive or a tune-up. I'm happy they have it and love it. And I'm glad I can see it now and again.
"If you get into restoration and modification for the money, you should find a new hobby. The purpose of the project was fulfilled for me. I made the car faster and better than before and pursued my passion for seven years."
As for his next project, Spratt wants to electrify a 1961 Beetle—pretty exciting to see how that'll turn out, especially since it's something the German carmaker itself accomplished only recently.
What about you—how much time, money, and effort would you put into restoring your dream project car?