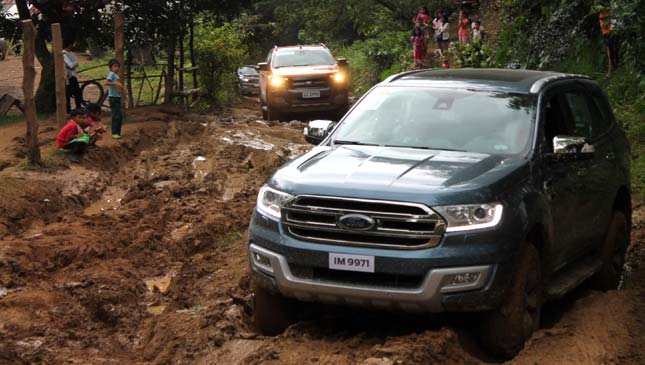 "I don't know what I'm doing behind the wheel," I tell my passenger and instructor for the umpteenth time. But despite my inexperience, I'm not going to be the noob driver who ends up driving off a cliff during an off-road media drive.
We'd battled Manila traffic to make it to our jump-off point in Rodriguez, Rizal. And now, we're here in Balagbag for a camping trip with Ford Philippines. We are making our way to base camp with two of the company's off-road offerings, the Ranger Wildtrak and the Everest.
ADVERTISEMENT - CONTINUE READING BELOW ↓
Now, roughing it up isn't new to me. In fact, I try to make time for mountain climbing whenever I can. However, ferrying passengers with a fully-loaded 4x4 vehicle is a first. So much so that prior to our departure, our print associate editor Paulo Subido asked everyone but me if they'd want to spend some time behind the wheel. Gee, thanks Pau.
It doesn't help that the two-way radio next to me keeps reminding everyone to be mindful of the ravine on the right. I'm tempted to simply close my eyes, floor it, and hope the rest will be painless, but I have deadlines waiting for me back at the office. Explaining to management why our magazine doesn't come out on time is much more painful than falling off a cliff.
Matthew, our instructor, teaches me the basics, telling me to adjust everything to my liking and just observe and follow the 'line' of the vehicle in front of us. We're all told to assess our cars' height, ground clearance and geometrics to better visualize whether it can pass a big rock, or if we need to hug either side of the trail to avoid it (and damaging our ride).

I take my time getting used to the Ranger's steering. It's soft, but I have to keep myself in check each time it jerks by itself. Due to my cluelessness regarding 4x4s and off-roading in general, Matthew does a good chunk of the work: shifting in Sport mode, and engaging Hill Descent and Traction Control. Meanwhile, I'm in charge of the gas, brakes and steering—and even here he has to grab the wheel and correct my turns from time to time. The Wildtrak is exhilarating to drive and uncomplicated to maneuver where I want it to go. Granted, my paths aren't always the correct ones. But still, good to know it goes where I point it to.
ADVERTISEMENT - CONTINUE READING BELOW ↓
Recommended Videos
Hill Descent Control is my best friend here. Have to turn while going downhill? I don't worry about barreling through the woods and off of a cliff. The brake pedal shudders during the slow crawl down. From time to time, the Ford pickup gives me the confidence to move my foot off the brake pedal and let it find its own path.
On some ruts and rocks, I worry about hitting the underside during the climb. I attempt to instinctively maneuver past them and keep my wheel straight, as turning on this uphill trail will cause me to lose traction. It's easy to hesitate and release the gas pedal, but doing so would cause me to lose momentum, sending the pickup careening back down the hill. I'm told to keep my foot on the gas, not less than 1,000rpm, and let my traction pull us up the hill.
Gratefully, I give the wheel to Paulo upon reaching a pretty tough mud pit. The drivers ahead of us are already having difficulty crawling out. I watch as one by one, three Rangers and Everests plow their way through and out—with lead instructor Beeboy Bargas screaming at each driver to step on the gas without flooring it. He assures them the cars will make it. They do.

In four hours we arrive at base camp to the comfort of tents and a buffet dinner. We pass the time on the WiFi-free mountain, watching Metro Manila from our seats, and laughing at how traffic must be hell back home as we enjoy the view of the moon.
ADVERTISEMENT - CONTINUE READING BELOW ↓
We all wake up the next day in need of a long, hot shower, and prepare ourselves for another grueling drive back down. The predicted rain and thunderstorm doesn't happen, so we're expecting a much smoother trail compared to the day before.
We're assigned to the Everest this time. I stay in the back seat, opting not to drive after being told by the instructor that it's generally more difficult to drive downhill. My relief lasted until Ford Philippines managing director Lance Mosley stops the car and urges me to get behind the wheel. After driving the Ranger—which felt like a yacht to my small (ish) frame—the day before, I feel more at home in the Everest. It's still too big for me, but it seems a more compact off-road warrior. Or maybe I'm just becoming more familiar with these capable trucks.
I apologize to my instructor as he has to spoon-feed me once more on just about everything. While my passengers at the back are enjoying the SUV's infotainment system, I'm up front letting my new BFF Hill Descent Control do its thing. I observe the Everest in front of us as I make my way down, letting Matthew correct my turns and handle shifting when necessary.
ADVERTISEMENT - CONTINUE READING BELOW ↓
We come across a complicated portion of the trail, which the vehicle in front conquers flawlessly. I'm told to follow the line. "You do know where to turn the wheel when you are about to reach the car's tilting point, right?", I'm asked. I shake my head. "Just turn the wheel to the direction where the car is tilting", I'm told. I do so, and fortunately the line I take allows me to avoid having to apply the anti-tipping formula.
I appreciate how the Everest handles obstacle-free, uneven patches of dirt as if it were a paved road. I don't know about my passengers, but I'm comfy. And if not for my paranoid braking, I'm sure there'd be a lot less shudders and worried glances pointed my way.
Paulo asks if there are mountaineering principles I can relate to off-road driving. I tell him I can't think of anything yet, but looking at the trail in front of me, I realize it's all just terrain—kind of like the 20 or so mountains I've conquered by foot. When it comes to mountains, it's all about pace. Similarly, you just need to find your rhythm and sync your body to the terrain in preparation for boulders, river crossings and summit assaults. Maximize your momentum going downhill and keep a steady pace going up. For this trip, my body is the Ranger Wildtrak and the Everest. Figuratively, okay?
ADVERTISEMENT - CONTINUE READING BELOW ↓
I may be slow when changing lanes and know nothing about locking differentials, but if there's one road that I'm good and confident on, it's unpaved mountain terrain. I'm slow during the drive, apologetic to passengers for my errors, but I feel at home on the road (or lack thereof). Even a teeny bit of confidence can grow if you have a whole lot of trust in the vehicle.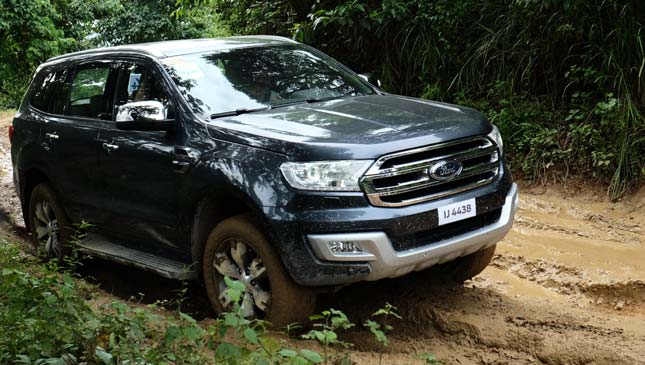 ADVERTISEMENT - CONTINUE READING BELOW ↓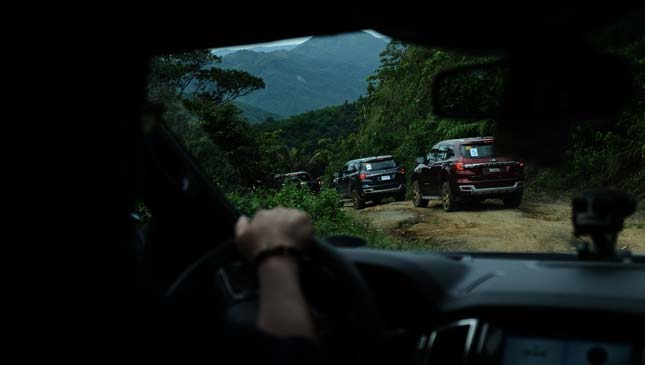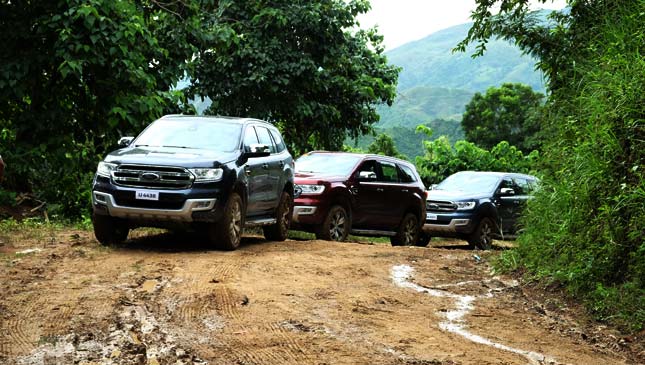 ADVERTISEMENT - CONTINUE READING BELOW ↓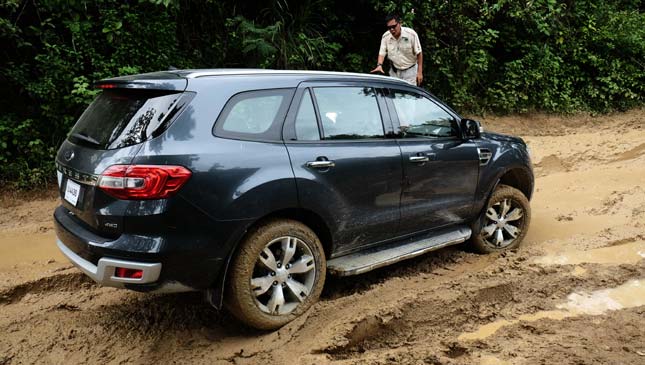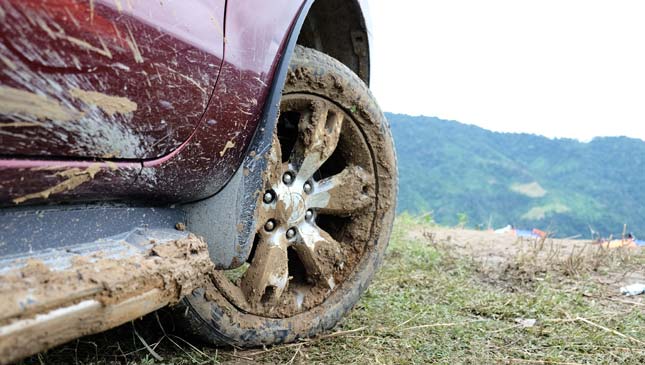 ADVERTISEMENT - CONTINUE READING BELOW ↓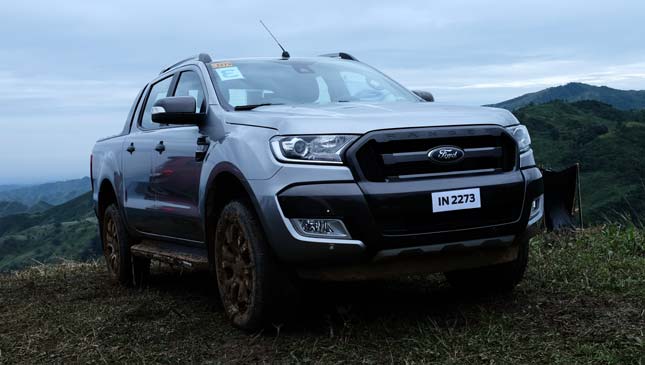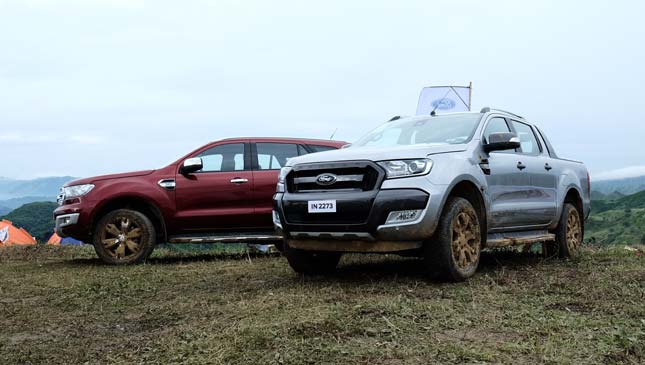 ADVERTISEMENT - CONTINUE READING BELOW ↓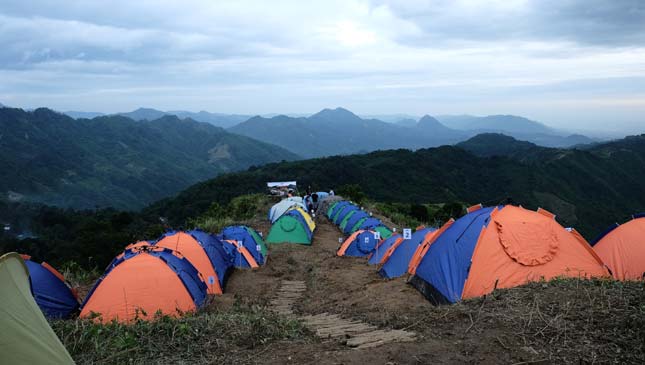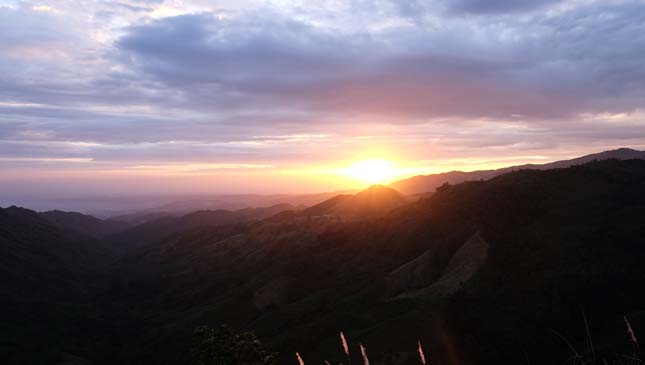 ADVERTISEMENT - CONTINUE READING BELOW ↓