Remember the Korean-made Mercedes-Benz MB100 vans that were popular in the '90s? Do you recall how ubiquitous they were during that era? What happened to all of them? One can't say they just became old. A lot of '90s-era Japanese cars are still on the road.
And if discontinued models just disappear, what about discontinued car brands?
Not too long ago, the status symbol to have was a Hummer SUV. Massive to the point of impracticality, its size, disregard for fuel consumption, and blatant presence made it a favored ride among celebrities and fame-seekers. Its popularity even reached our humble country, with Hummer H2 units seen plying EDSA daily and nightspots on weekends.
In 2009, when Hummer parent company General Motors restructured, the SUV business was in the doldrums, and GM began looking for buyers for its gas-guzzling division. With no solid takers, Hummer was shut down the following year.
ADVERTISEMENT - CONTINUE READING BELOW ↓
So, where did the once-trendy SUVs go after five years of being shuttered? One way to find out is to determine where Hummer parts are in demand, the logic being these are the places where owners reside. And a study has just revealed what locations--both internationally and in the US--have high online searches for Hummer parts.
GMPartsCenter.net, a website that sells OEM GM parts, recently tabulated its search data from 2010 to 2014 on Hummer items. These searches were then geolocated to reveal which places in the world and in the US had the highest number of people looking for Hummer parts.
In its home country, more people in California searched for Hummer on GMPartsCenter.net than any other state. It's a little surprising given California's high fuel prices and its reputation as an eco-friendly vehicle haven. But when adjusted for population, based on per capita data, Connecticut has the most number of Hummers.
ADVERTISEMENT - CONTINUE READING BELOW ↓
Recommended Videos
For the rest of the world, the US naturally tops the list. Here's the complete listing:
1. United States
2. Saudi Arabia
3. Japan
4. Russia
5. England
6. Turkey
7. Canada
8. Italy
9. South Korea
10. Taiwan
Oil-rich Saudi Arabia isn't exactly a revelation, but Japan and its cramped megacities are a bit unexpected.
Now we're wondering: Did anyone do a study on what became of all the MB100 vans? Or was it an episode the Germans would rather forget? Well, we can't blame them.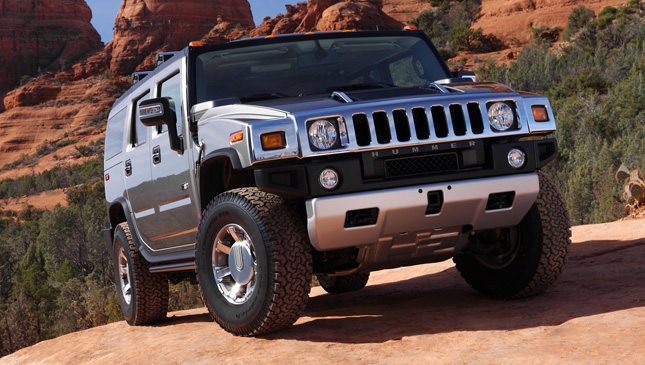 ADVERTISEMENT - CONTINUE READING BELOW ↓