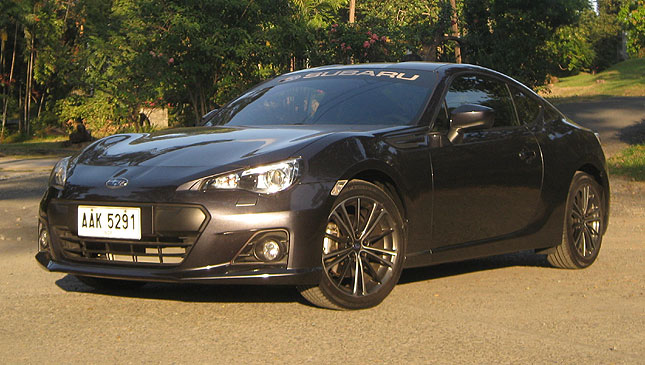 There will always be two sides to a story. In the automotive world, the tale of the Toyota 86 and the Subaru BRZ is a clear example.
Why did the two car manufacturers go at it together? Well, to come up with a sports car isn't cheap. For one, it's not a need--it's a want. So the return of investment will take long. Hence, Toyota took Subaru on board to speed up the project so that both could sell more cars while keeping costs down. Toyota owns a 16.5% stake in Subaru.
To sum it up, Toyota funded the project, did the research and design of the sports coupe, and supplied the D-4S direct-injection system. Subaru, meanwhile, provided the FA20 flat-four engine, which is essentially the formula of the project, to keep the sports car's center of gravity as low as possible. The 86 and the BRZ also roll off Subaru's assembly plant.
With Toyota heading this joint venture, the company was rightfully going to call the shots--timetables, prices and allocations. Locally, Toyota Motor Philippines launched the 86 in June 2012. The car now retails for P1,636,000 for the manual and P1,736,000 for the automatic. Subaru introduced the BRZ six months later. It now sells for P1,928,000 for the automatic (the manual is available by indent only), partly because Subaru is reputed to be the more premium badge. The BRZ might just have a tad more refinement, but that can be psychological. As for the number of units sold between them, the 86 outnumbers the BRZ.
Continue reading below ↓
Recommended Videos
The arrangement also extends to toys. Tomica released the 86 in red and silver in August 2012, followed by a Black Edition and a Tomica Limited in orange. On the other hand, a lone blue BRZ was released only in October 2014.
The BRZ's positioning hasn't been favorable over the three years following its launch. To begin with, the WRX, with a sticker price starting at P1,818,000, will make you think twice about purchasing a BRZ. And with the arrival of the Volkswagen Golf GTI, the BRZ further finds itself in no man's land, right between the GTI's P2,290,000 price tag and the 86. Another Subaru, the Levorg, with a price of P1,718,000, makes it even more complicated, especially if you're after good value. The only thing favoring the BRZ is exclusivity, if that's even important.
But the real clincher has to be the Mazda MX-5, which goes head-to-head with the 86 price-wise. So the BRZ again takes a back seat, even if it's essentially the same car (and even if the 86 is, for the most part, also a Subaru).
Is the Subaru BRZ getting the shorter end of the stick?
Photos by Jason dela Cruz