No show floor, no problem. Ford has revealed that it's bringing it's A-game to this year's Specialty Equipment Manufacturing Association (SEMA) show despite the absence of actual physical displays. Welcome to the new normal, people.
The carmaker is flaunting these rides throughout the two-day Ford Auto Nights SEMA show broadcast: The Bronco Sport by Mad Industries, the Bronco Badlands Sasquatch 2, an F-150 Limited Hybrid SuperCrew, the Ranger XLT Tremor SuperCrew, and the Mustang Mach-E 1400.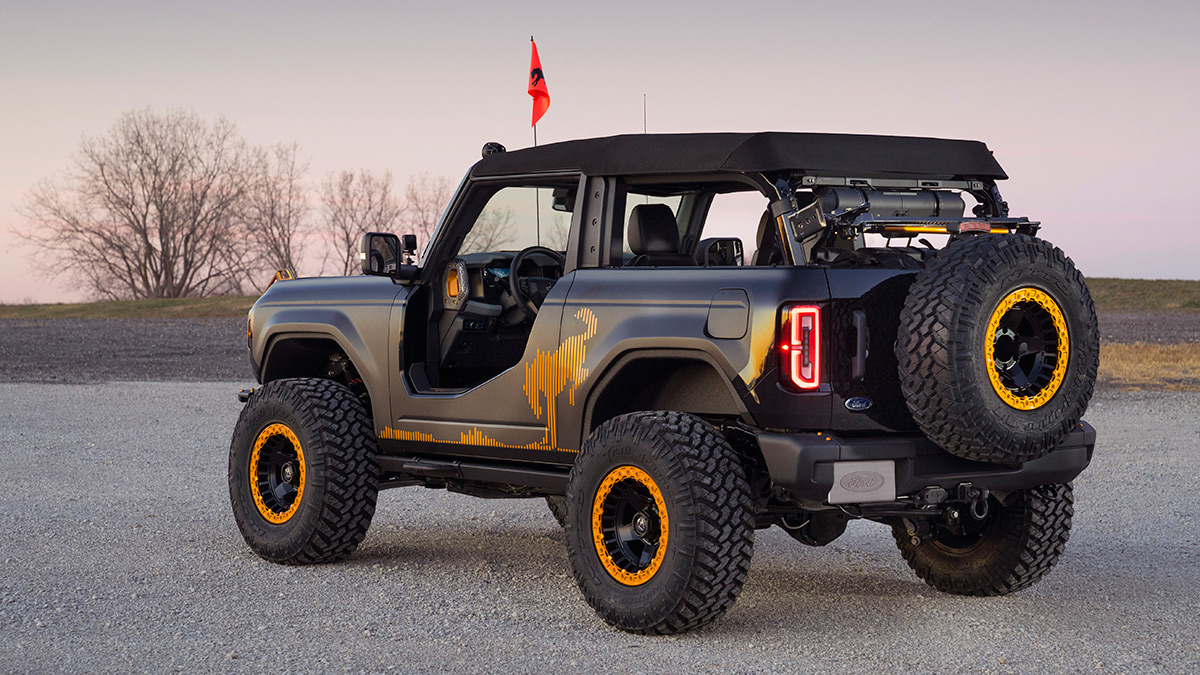 That's quite the lineup, but our favorite this year has to be the Sasquatch. We've seen our fair share of neat Bronco builds since the SUV made its debut in July 2020, and this take on the iconic off-roader is definitely one of our favorites. It's meant to display the vehicle's modular underpinnings, featuring swappable components, 3D-printed parts, and an open-air design. The MAD Bronco Sport, meanwhile, comes with an overlanding trailer and gear in tow.
Continue reading below ↓
Recommended Videos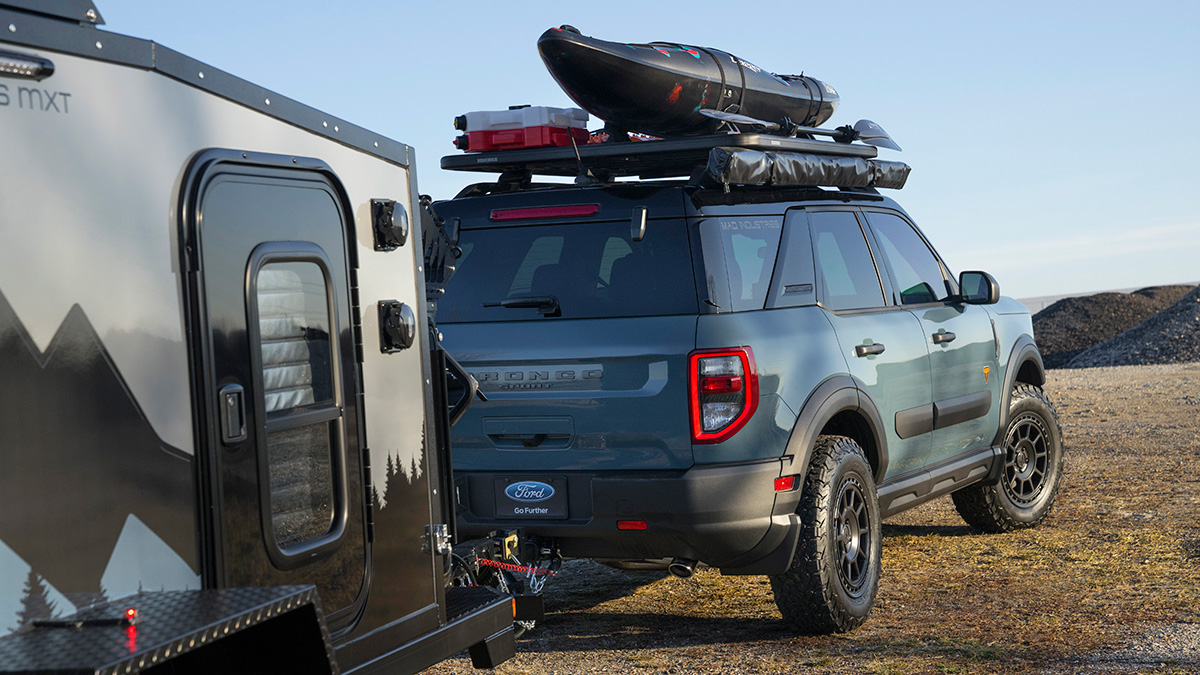 If you're looking for something more along the lines of burning tires instead of bashing through rock, you'll probably recognize the Mustang Mach-E 1400. It made waves earlier this year when Vaughn Gittin Jr. burnt rubber behind its wheel earlier this year. Mechanically, this is probably the most impressive of the bunch. It's also the only one that runs purely on electricity.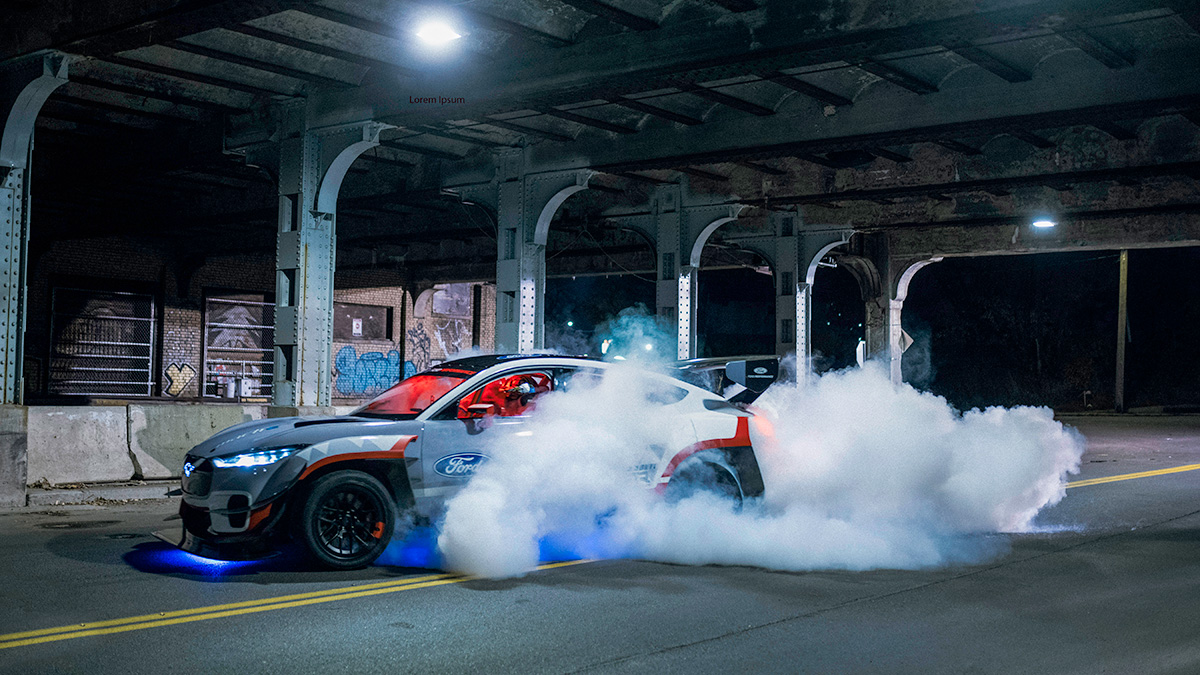 Speaking of electricity, a good chunk of the F-150 Limited Hybrid SuperCrew runs on it. The one being shown by Ford this year comes equipped with a mobile power generator, as well as "the tools and equipment onboard to do any job." Being a workhorse doesn't mean there's no room for play, though, as the company also gave this vehicle some surfboards up top.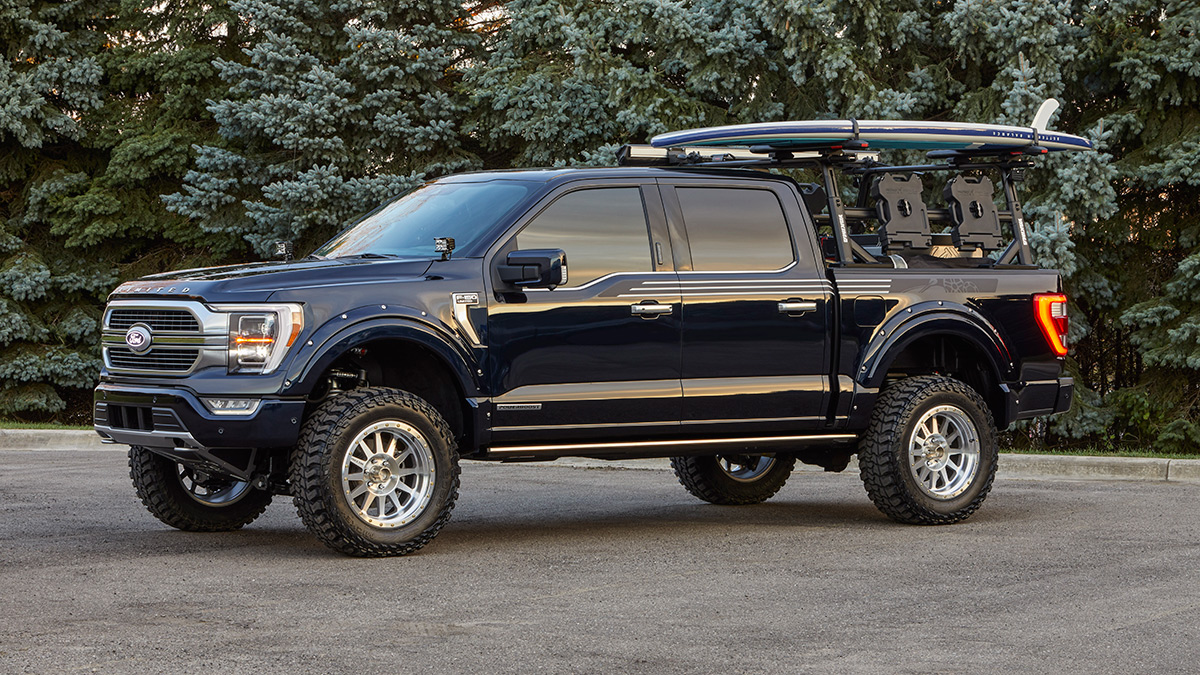 And finally, something familiar. The Ford Ranger XLT Tremor SuperCrew is a much more capable take on the midsize truck that comes carrying adventure equipment like a mountain bike, kayak, and other trail-oriented gear.
So, what do you think of what Ford has brought out for SEMA 2020? Anything here you'd like to try out?