Remember the all-electric Ford Mustang Cobra Jet from earlier this year? Surely you haven't forgotten it? It was a 1,400hp, 1,490Nm drag-racing monster that could do a zero-emissions quarter-mile in the low eights at around 274kph. Yeah, seriously impressive.
Not quite as impressive as this, though. That's because what we have here is the Mustang Mach-E 1400, and yes, it's a 1,400hp example of Ford's controversially named EV SUV. Goodness gracious.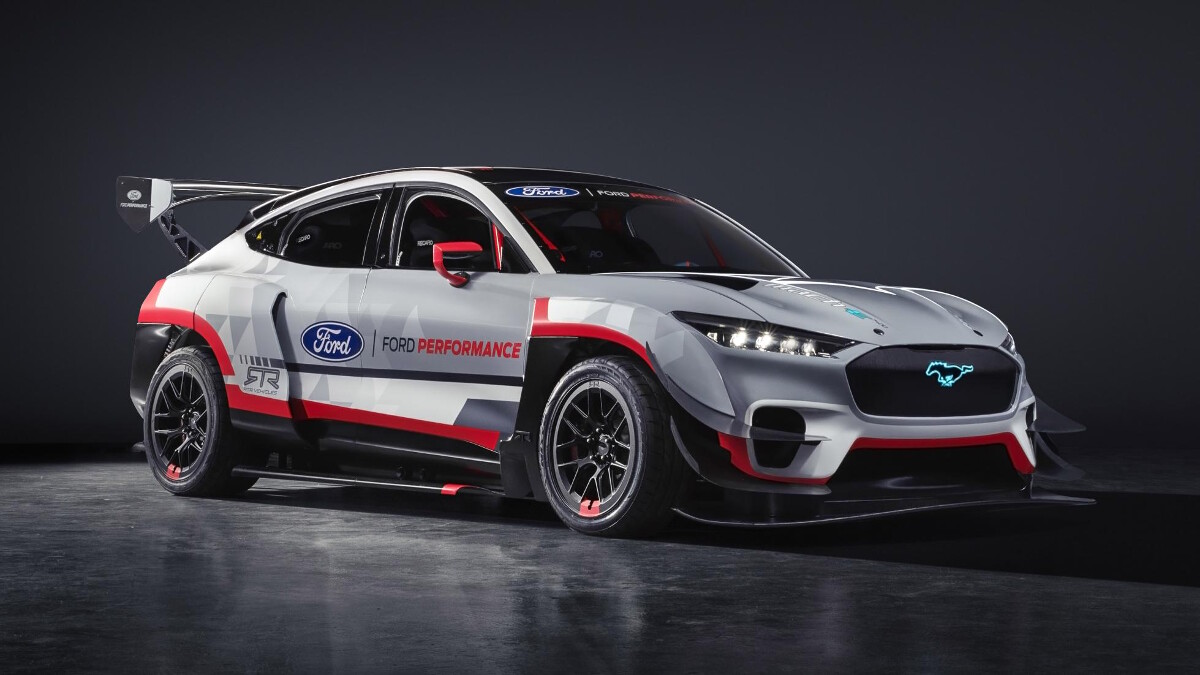 Built by Ford Performance and pro-drifter Vaughn Gittin Jr.'s company RTR Vehicles, the Mach-E 1400 is a one-off prototype that Ford itself says is "aimed at bridging the gap between what an electric vehicle can do and what customers tend to believe it can do."
Continue reading below ↓
Recommended Videos
Essentially, that means this car is a demonstrator, but Ford assures us that it can deploy different setups that provide capability unlike any other racer. The ultimate setup is surely the four-wheel-drive mode, where seven electric motors (three attached to the front differential and four to the rear) work with the "ultra-high-performance lithium nickel manganese cobalt battery" to provide the huge amount of power to all four wheels.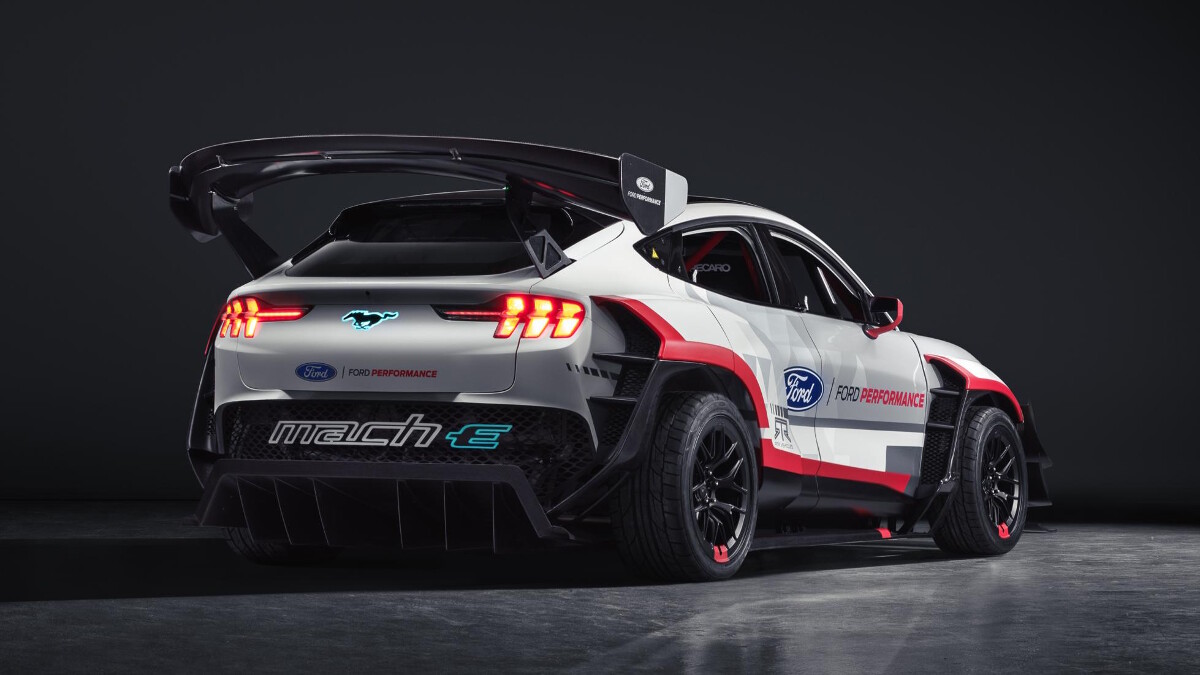 However, the powertrain has been set up to allow the team to investigate both rear- and front-wheel-drive layouts, too. That means it can be optimized for circuit racing, drag racing, drifting, gymkhana, or even just the torture of whichever set of tires the driver likes the least. There's even a hydraulic handbrake for added fun.
And just look at the thing. It's properly bonkers. Apparently, all of those aero addenda and that giant rear wing contribute to more than 1,000kg of downforce at around 260kph. The plan is for the Mach-E 1400 to be a test bed for future technologies as well, so the hood is made from organic composite fibers while the rest of the body is carbon fiber.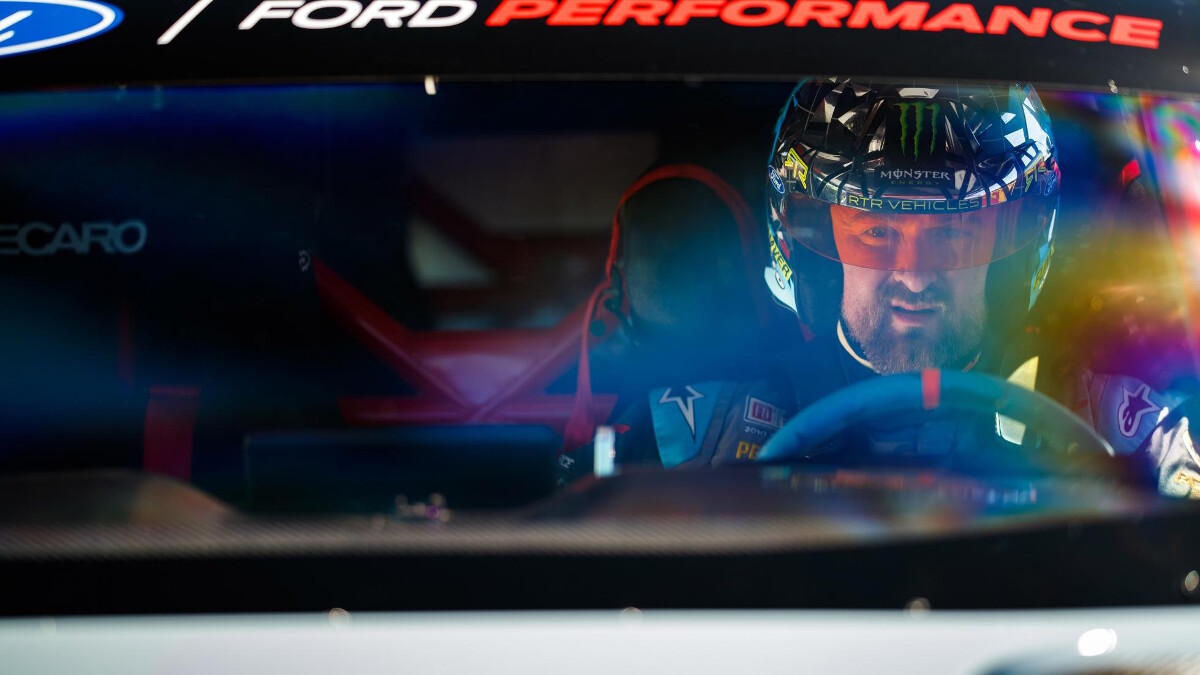 "It's my first real test of electrification, and it has completely changed my perspective," said Gittin when we spoke with him about the project. "The experience behind the wheel is life-changing. The way these electric motors put power out makes a brain like mine go wild.
"I'll never forget the first time I felt full power. It was me and the technical director at RTR, and I looked at him and just floored it. All four tires spun two times, and then it just hooked up and launched like a magnetic roller coaster. It scared me.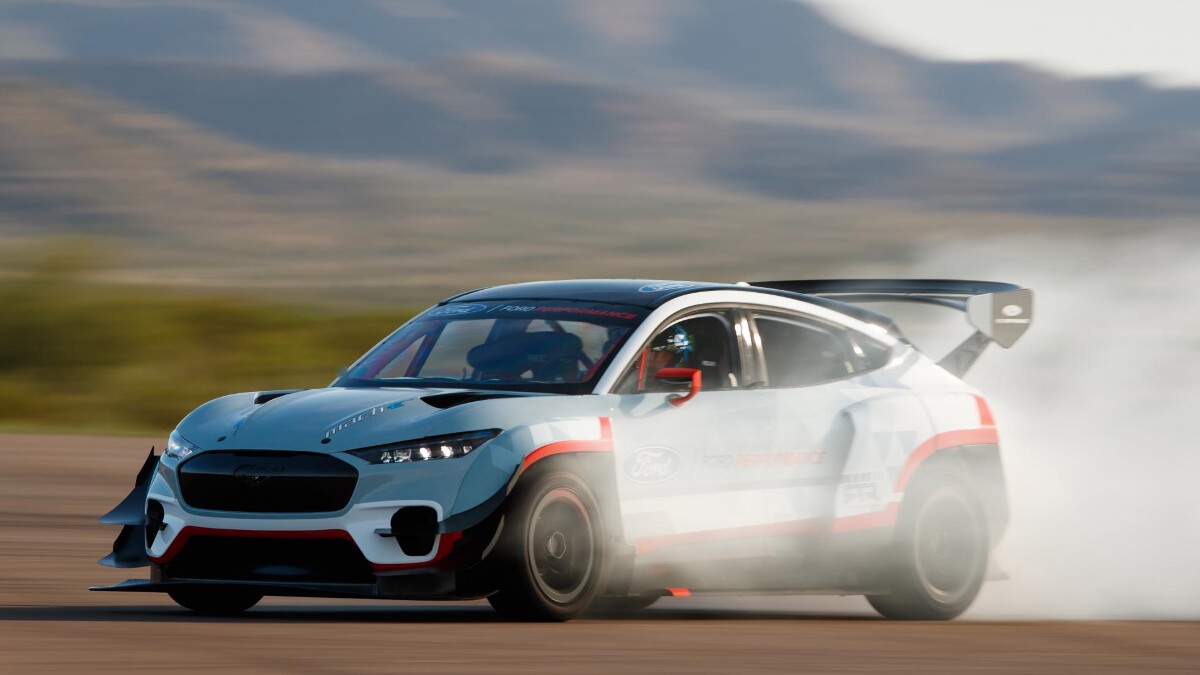 "I came to an abrupt stop because I was like holy sh..."
What a thing. Take a look at Ford's promo video below, check out the rest of the images, then share your thoughts with us in the comments.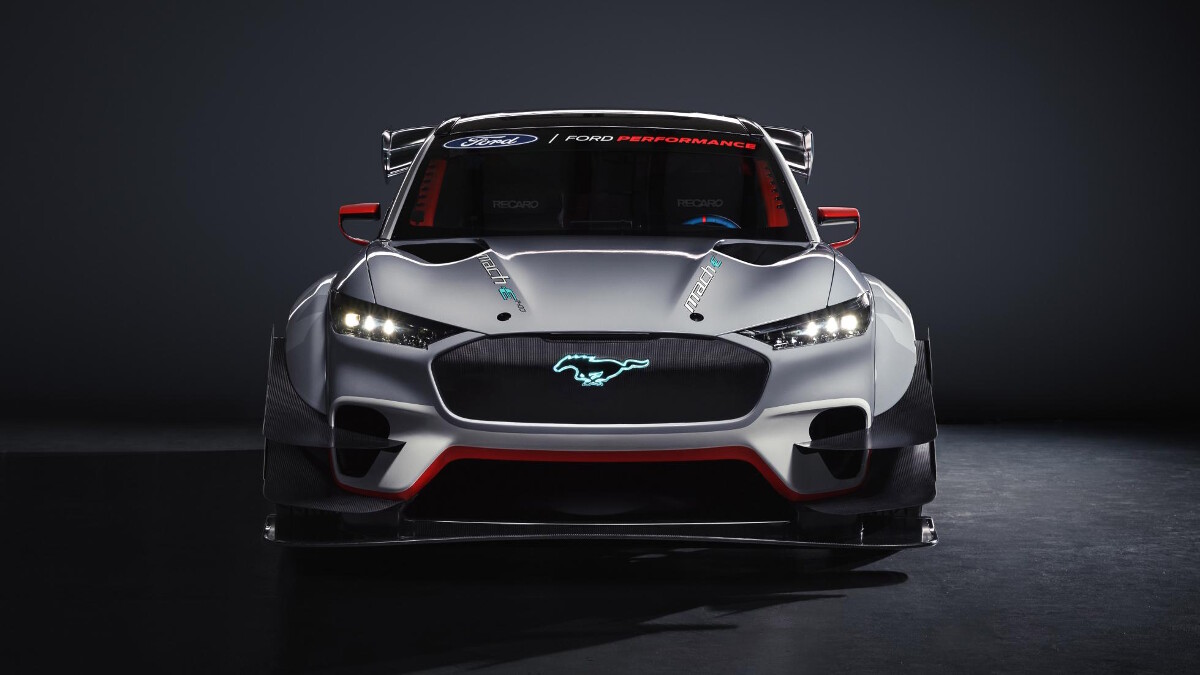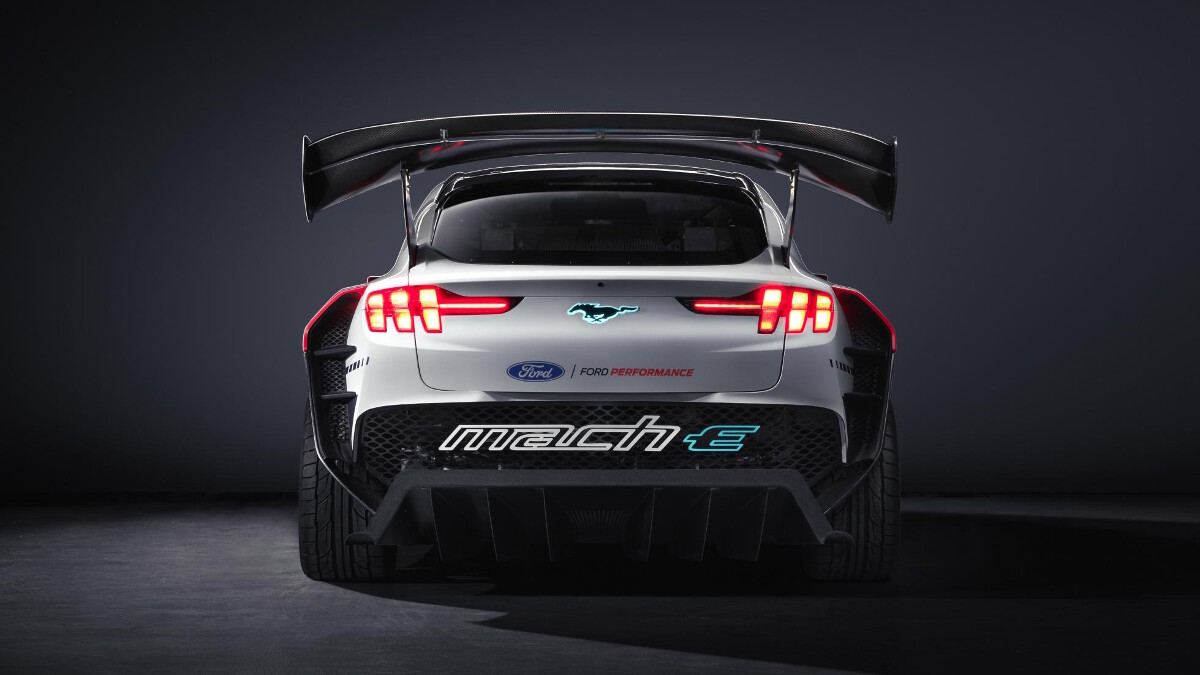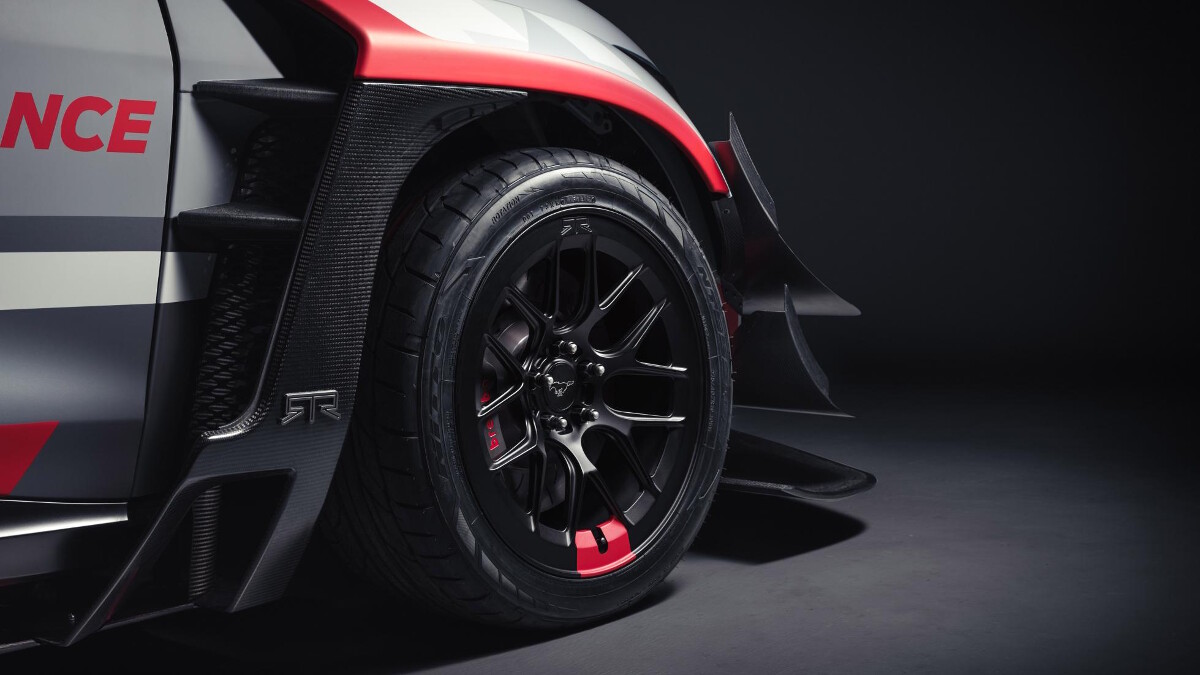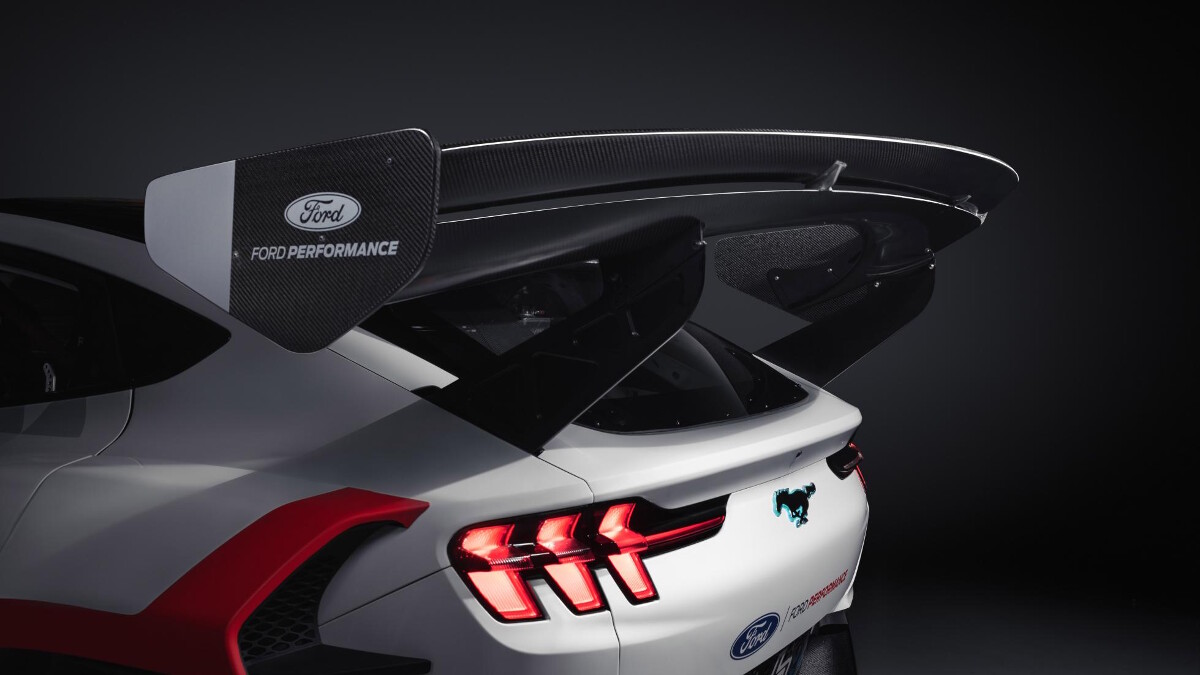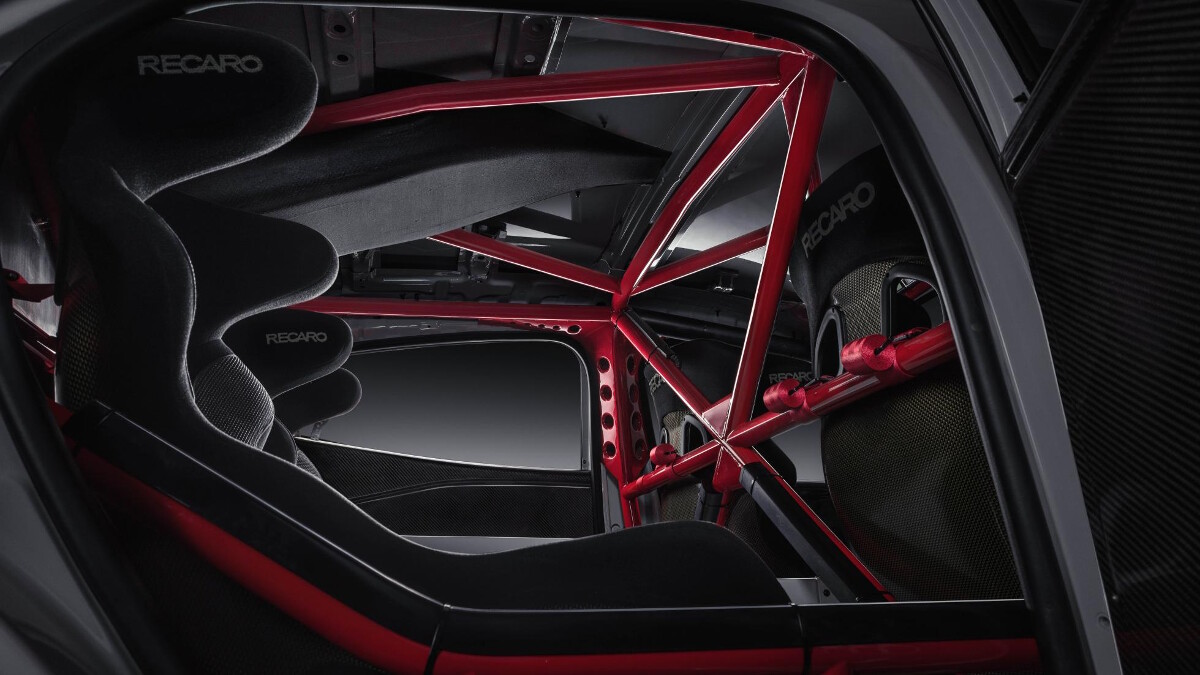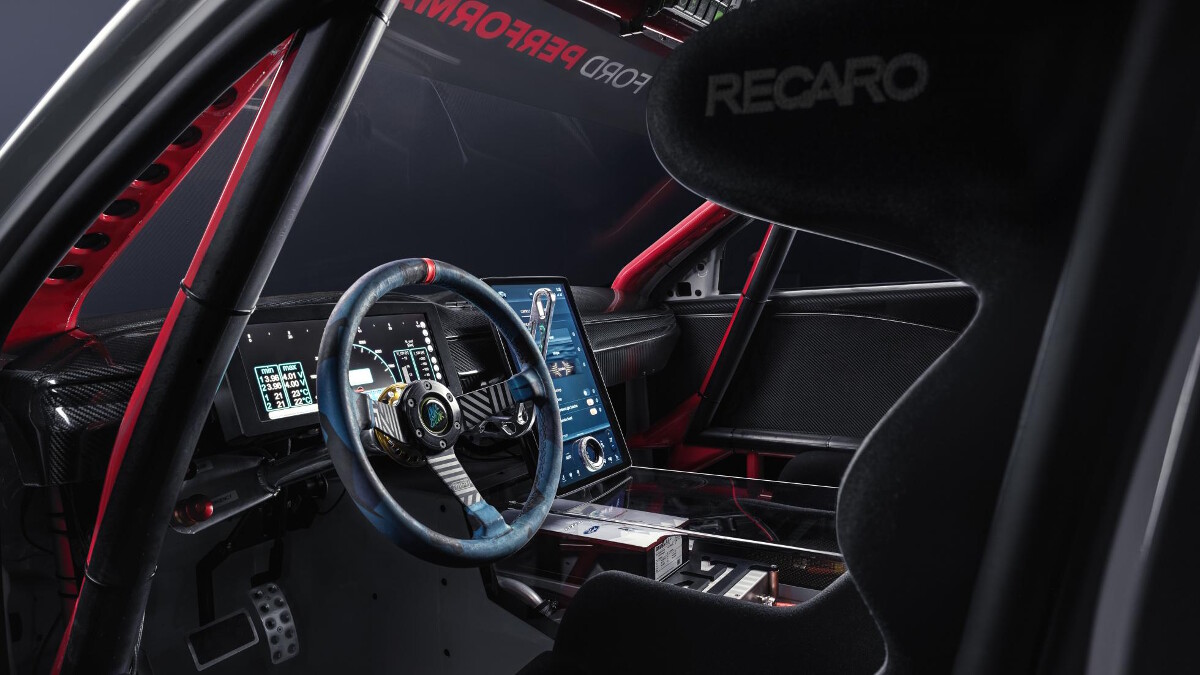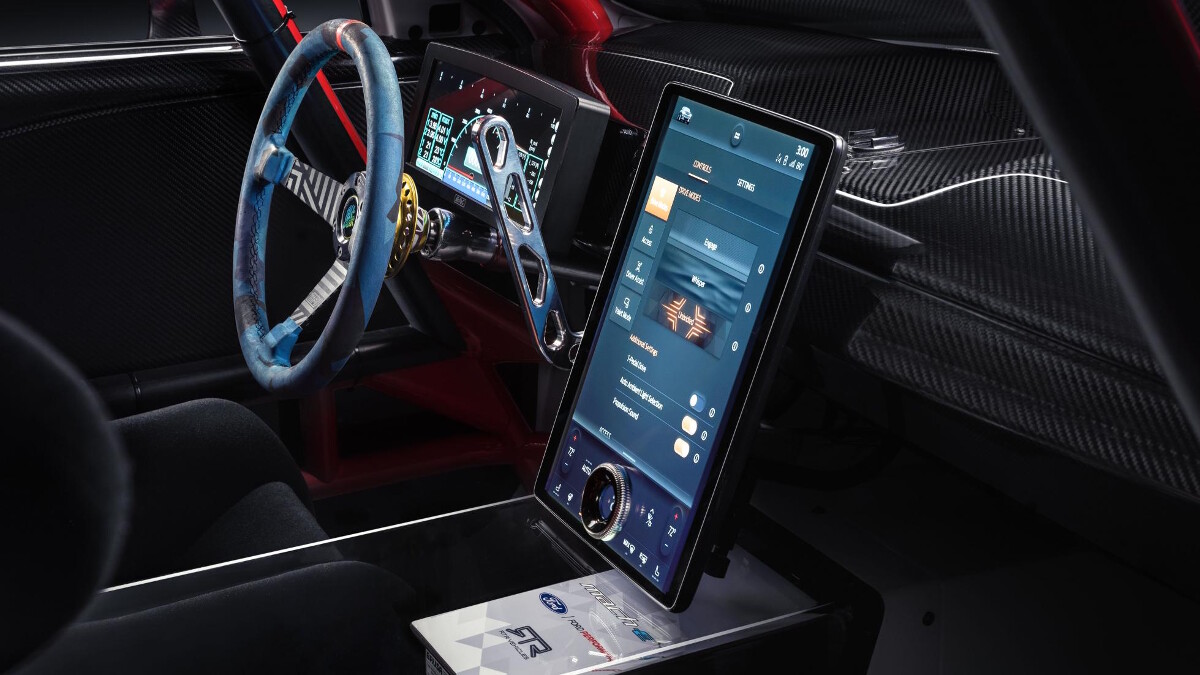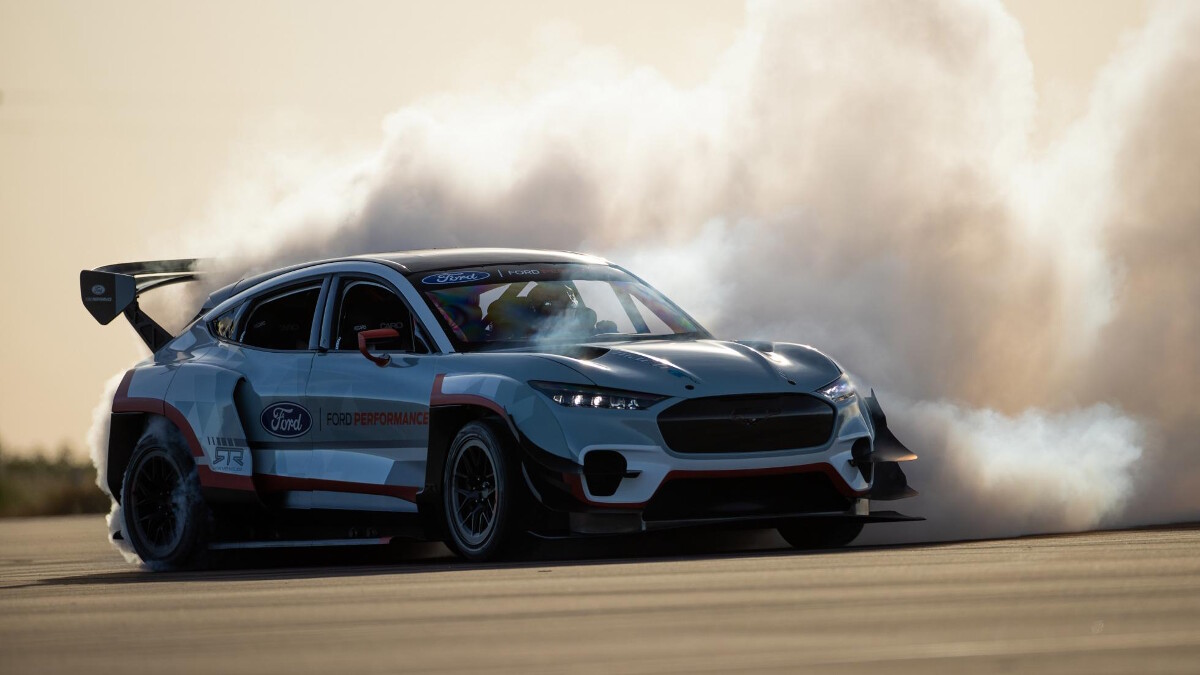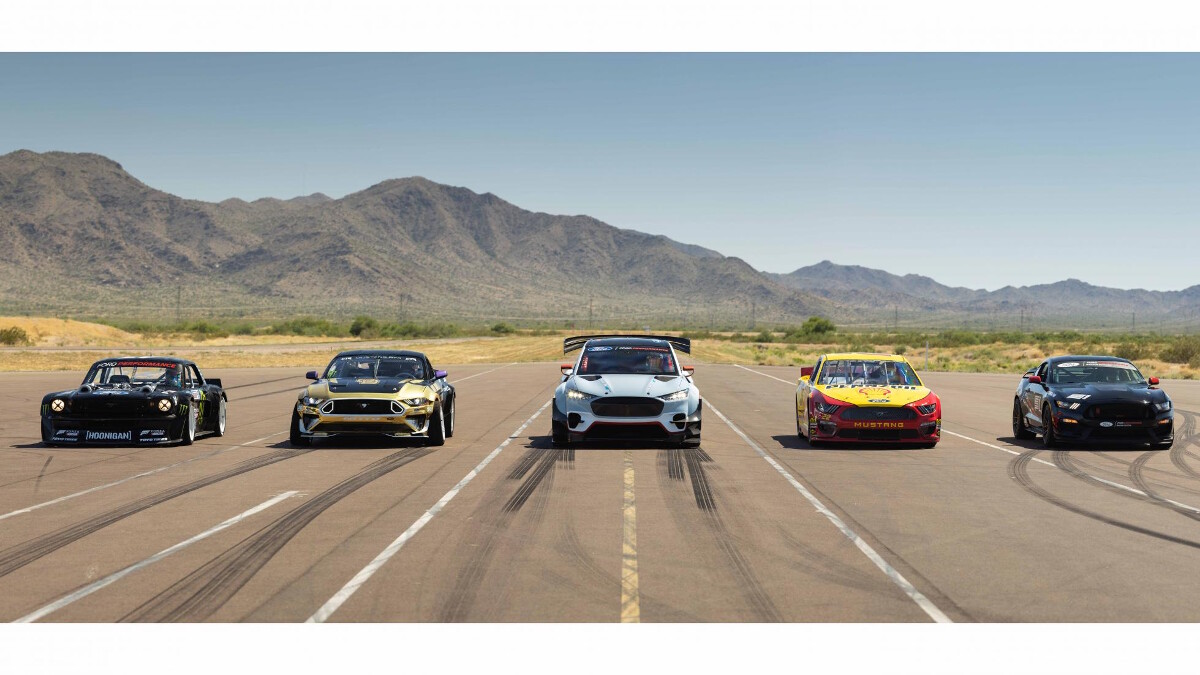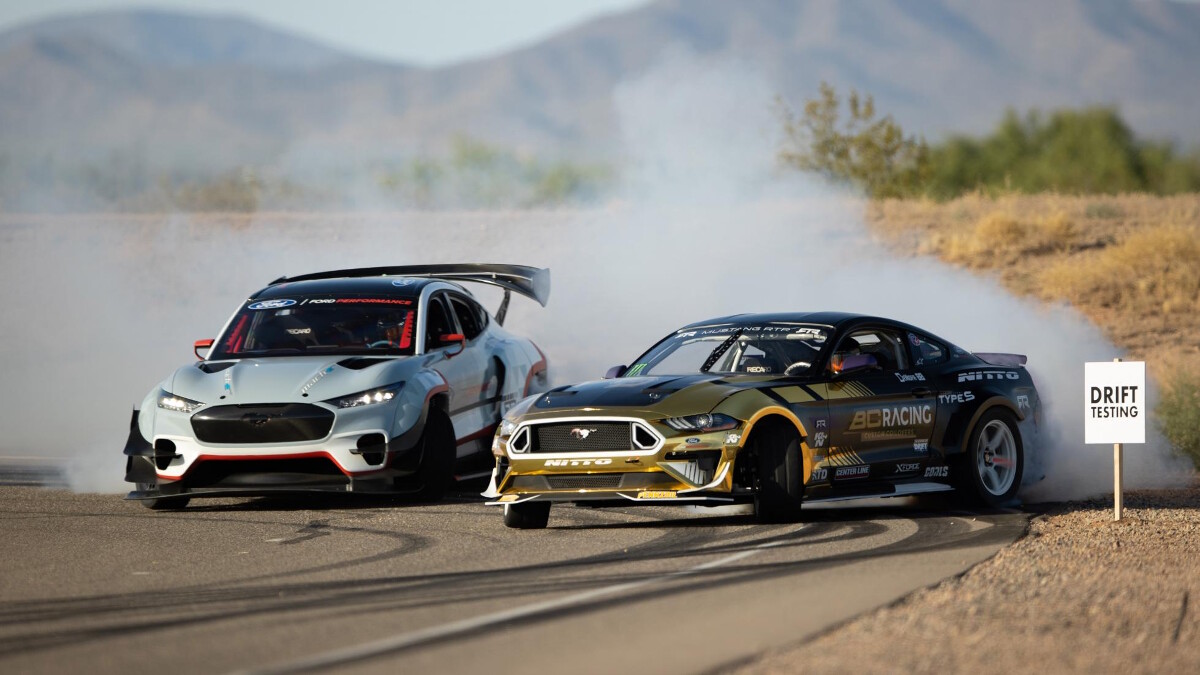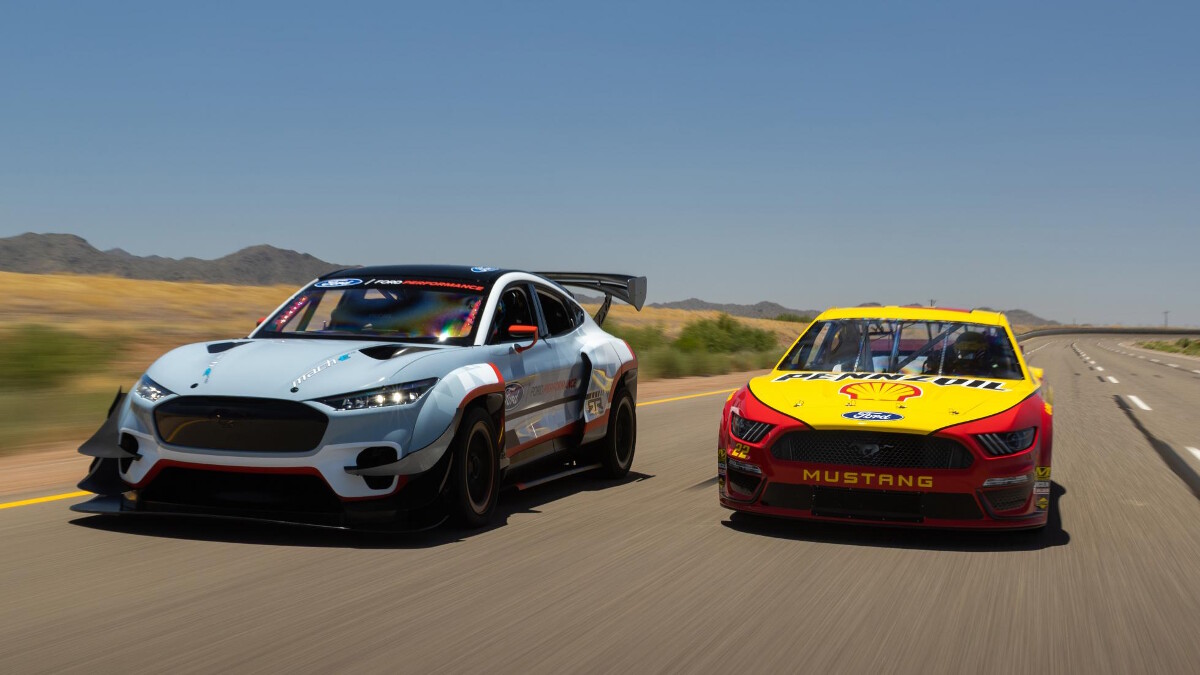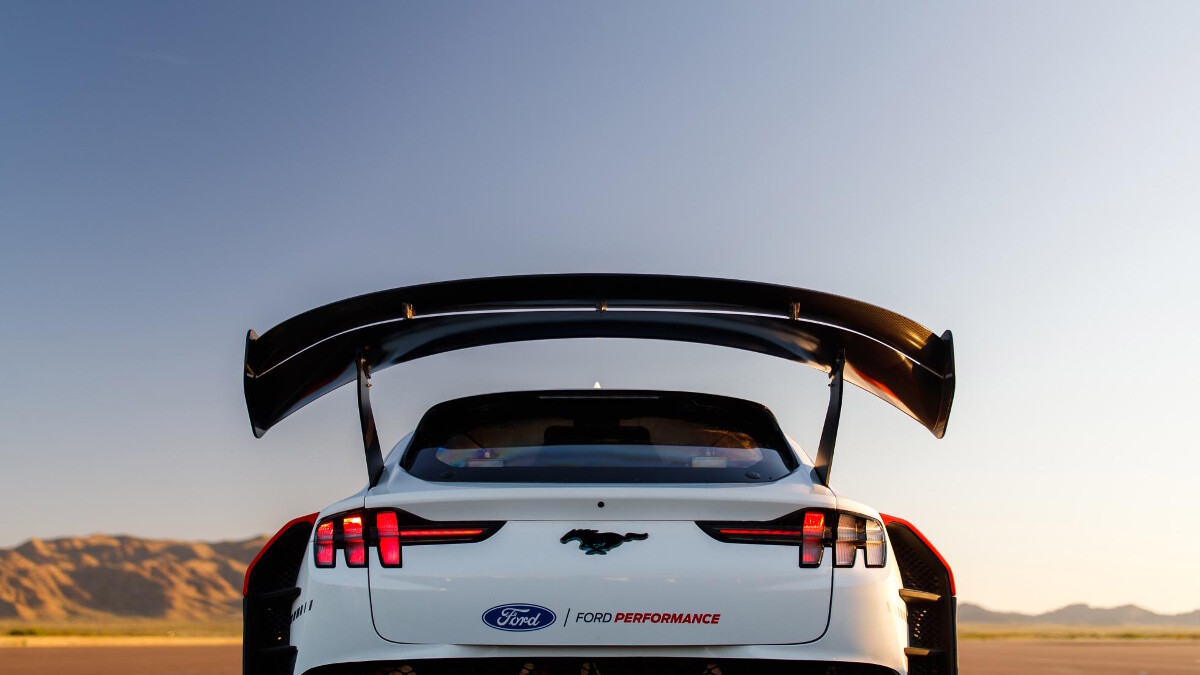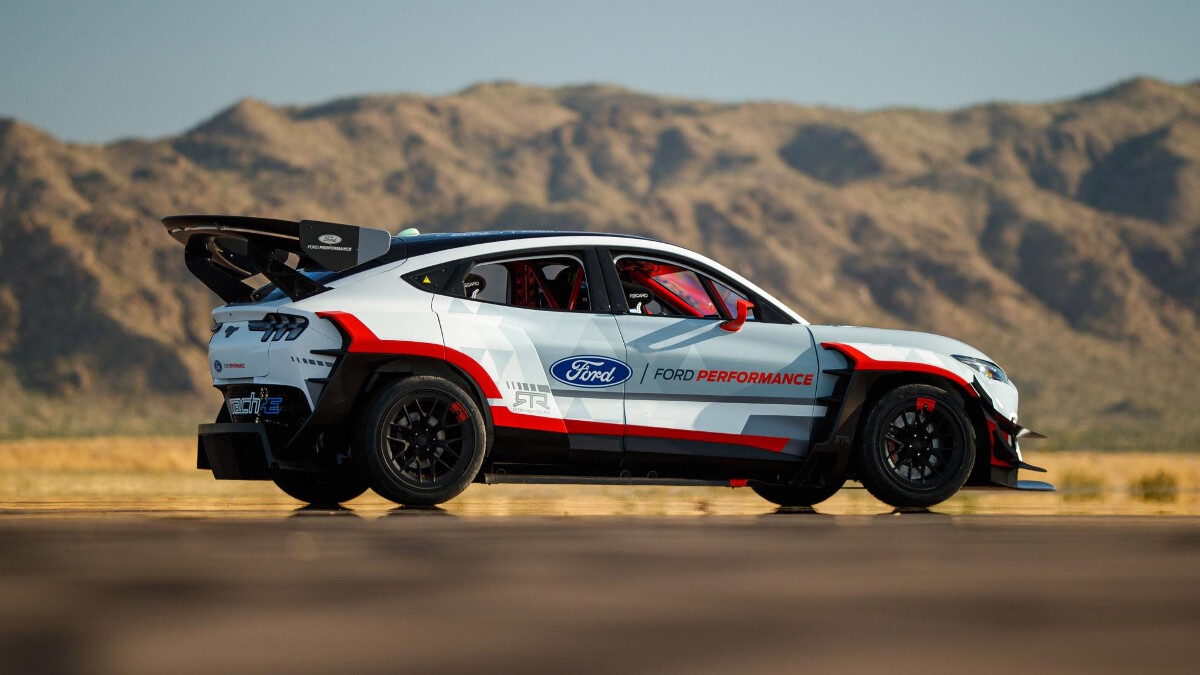 NOTE: This article first appeared on TopGear.com. Minor edits have been made.