Back in 1968, Ford built 50 special lightweight Mustangs specifically for drag racing. Some 40 years later, it revived the practice, and most years since has built small batches of these fat-tired, turnkey but non-road-legal Mustangs. They're called Cobra Jets, and they're awesome.
Usually, power comes from a big supercharged V8, but for the Cobra Jet 1400 Prototype, Ford has gone down a different route. Set to make its debut "later this year at a drag-racing event," the prototype eschews the V8 in favor of batteries and electric motors. We don't know how many motors or how big the battery is, but Ford tells us this thing is good for 1,400hp, 1,490Nm of torque, and a quarter-mile in the low eights at around 274kph. Which is very fast indeed.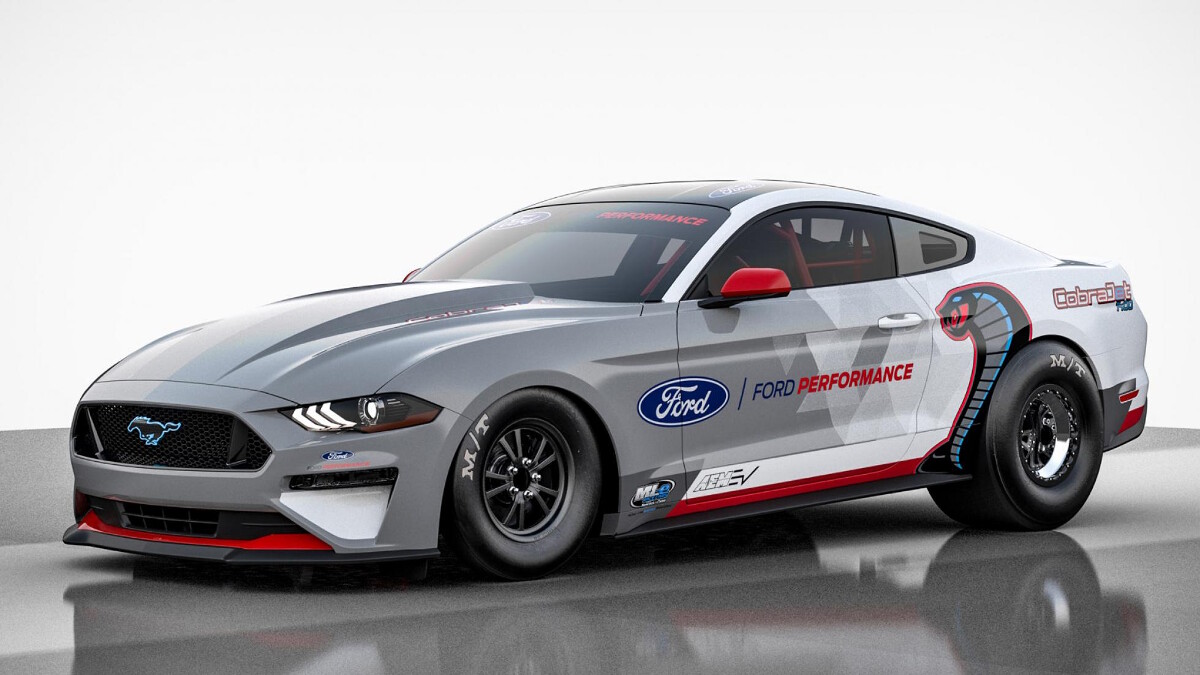 ADVERTISEMENT - CONTINUE READING BELOW ↓
Developed with help from specialized companies MLe Racecars, Watson Engineering, AEM EV, and Cascadia, the prototype is a conveniently timed one-off, set to make a splash the same year deliveries of Ford's Mustang Mach-E road car are set to begin.
Global Director of Ford Performance Motorsports Mark Rushbrook said: "We saw the Cobra Jet 1400 project as an opportunity to start developing electric powertrains in a race-car package that we already had a lot of experience with, so we had performance benchmarks we wanted to match and beat right now.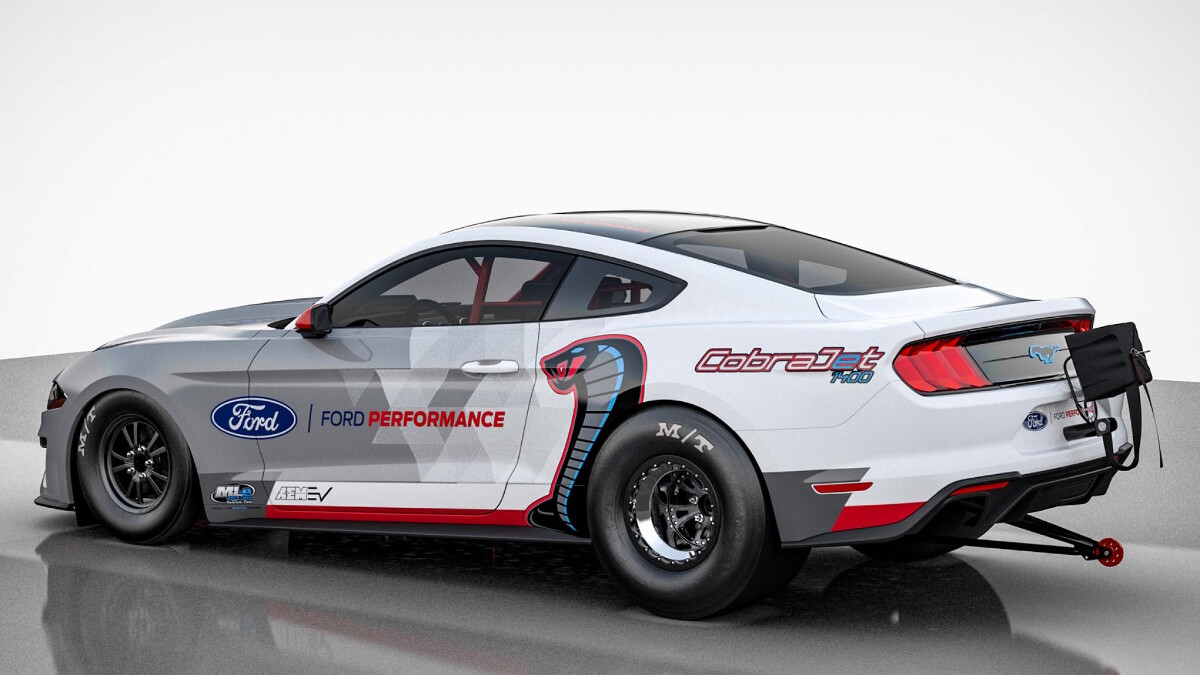 ADVERTISEMENT - CONTINUE READING BELOW ↓
Recommended Videos
"This has been a fantastic project to work on, and we hope the first of many coming from our team at Ford Performance Motorsports."
What's that, "first of many"? What electric race car would you like to see Ford do next?
NOTE: This article first appeared on TopGear.com. Minor edits have been made.