We're not too sure what to make of what Hyundai's done with the second-generation Mistra on the drawing board. Is it sporty? Is it classy? Is it just a compact sedan with the face of one of the Korean carmaker's new crossovers planted up front? Who knows.
Regardless, we think the whole look rounds out rather nicely—if you don't mind cars with a slightly generous approach to grille size and the use of chrome.
First off, the Mistra. Chances are some of you are unfamiliar with the name. That's because, like the Reina, this sedan is manufactured in China. Unlike its smaller sibling, however, the Mistra hasn't taken its act to our part of the world.
Continue reading below ↓
Recommended Videos
The second-gen version was recently revealed at the 2020 Guangzhou Auto Show and features a design that's unlike any sedan Hyundai has released before it. The front-end of the car, in particular, stands out as it's incredibly similar to what you'd find on the Hyundai Venue—slim daytime running lights up top separate from the conventional lighting units flanking the grille.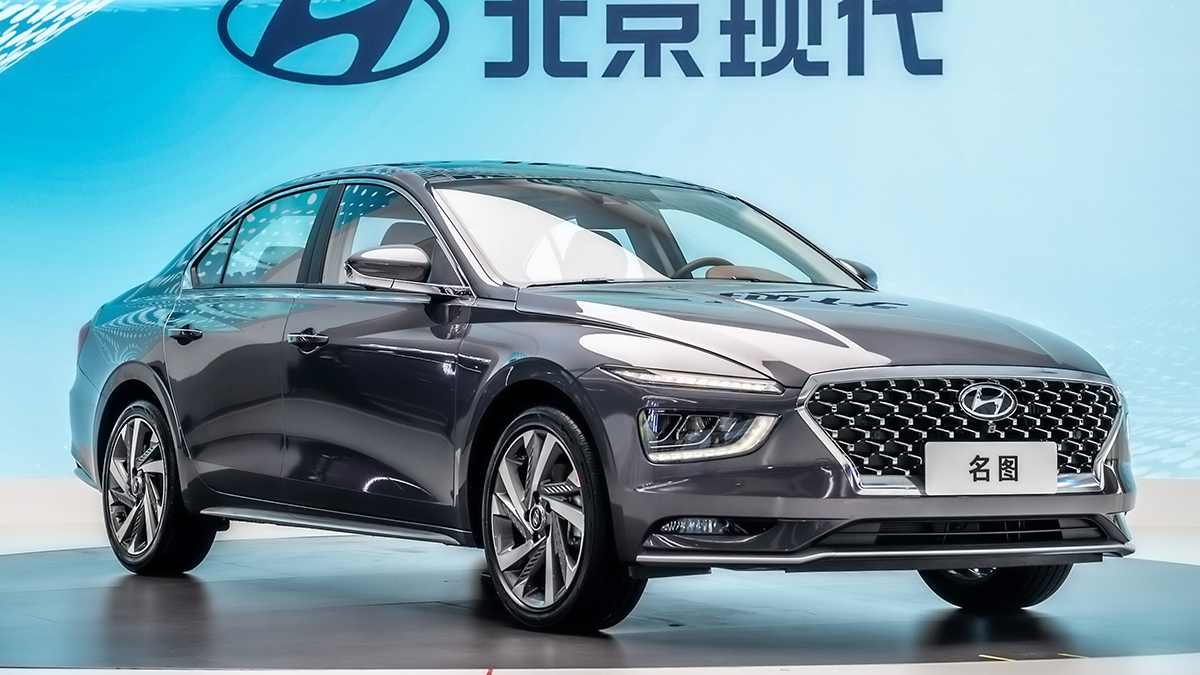 Since we're in the business of grilles now, boy is the one we see here massive. Whether you dig it or not will probably depend on how much you like chrome, though. The sides are clean as a whistle, the roofline blends seamlessly with the tail, and the wheels feature an aggressive design that contrasts nicely with the Mistra's subtle surfaces.
Customers have two engine options here: A 1.8-liter and 1.5-liter gasoline with a turbocharger. The former does 143hp and about 179Nm, while the turbo does up to 170hp and 253Nm of torque. There's also an electric version with a 56.5kWh with 520km of range and fast-charging capabilities. It has an output of 181hp and 310Nm.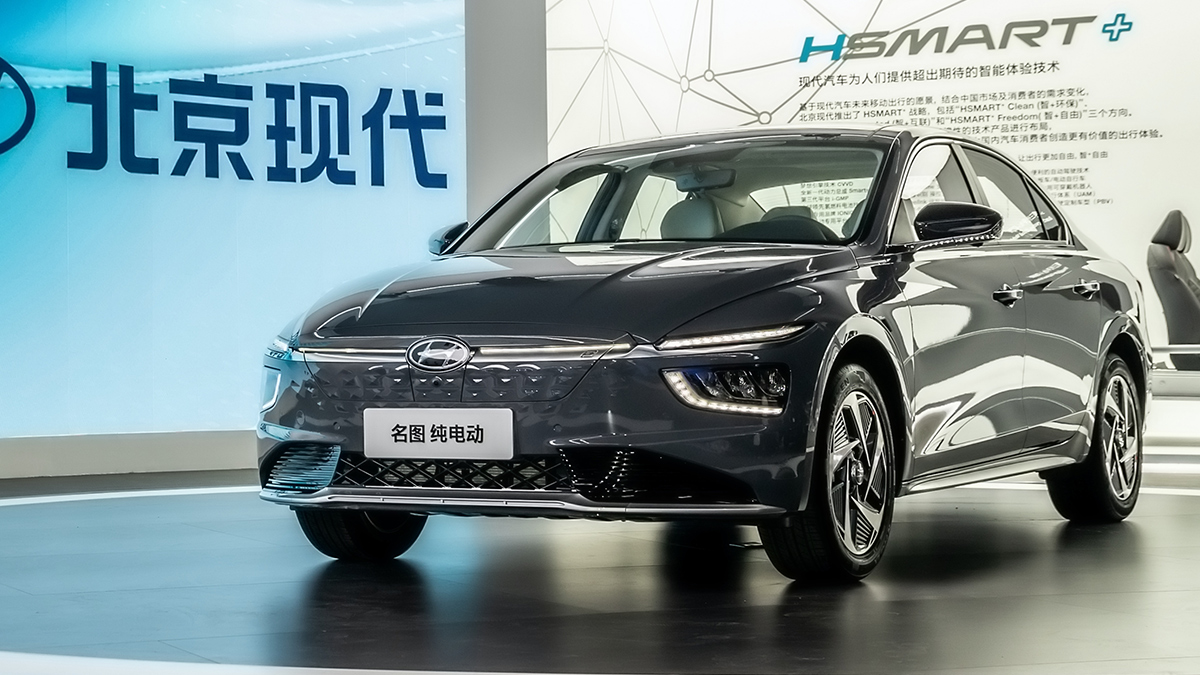 Like it? We do. We can't help wonder, though, whether or not the brand plans to bring this look to any other sedans. If the answer is yes, let's hope the result is as clean as what we see here.