Back in March, Mercedes-Benz unveiled the facelifted versions of its E-Class sedan and wagon—how long ago does that feel? And now, we're being treated to midlife updates on the two-door Coupe and Cabriolet versions.
The four-door versions were given quite the overhaul during their facelifts, and much of the same tech has made its way onto both the Coupe and the Cabriolet. The visuals have certainly been transferred over, too, although the update was far more conservative in that department.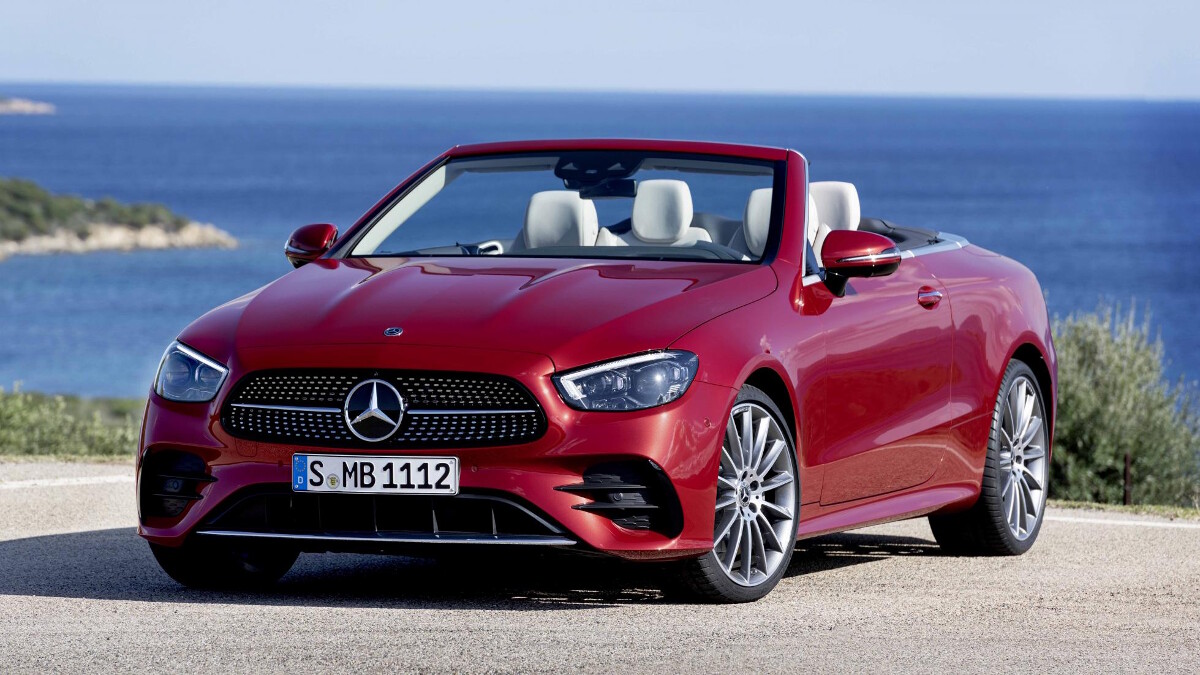 On non-AMG models (like the Cabrio pictured above) there are new, flatter headlights and the Merc 'A-shape' grille, as well as four new paint colors, LED lights front and rear, and some special aero wheels. The top-spec AMG E53 4MATIC+ gets the same light treatment, but the now-universal AMG grille also comes in, as does a quad-exit exhaust and a rear diffuser.
Continue reading below ↓
Recommended Videos
The engine and tech changes were the big news for the four-door E-Classes, with seven variants offering plug-in hybrid options and most others getting 48V mild-hybrid systems integrated into their nine-speed automatic gearboxes. For now, it seems like only the latter powertrains will make it into the style-orientated two-doors—leaving either a 191hp or 335hp diesel, plus a range of petrols with power outputs stretching from 194hp right up to 268hp from the E450 4MATIC.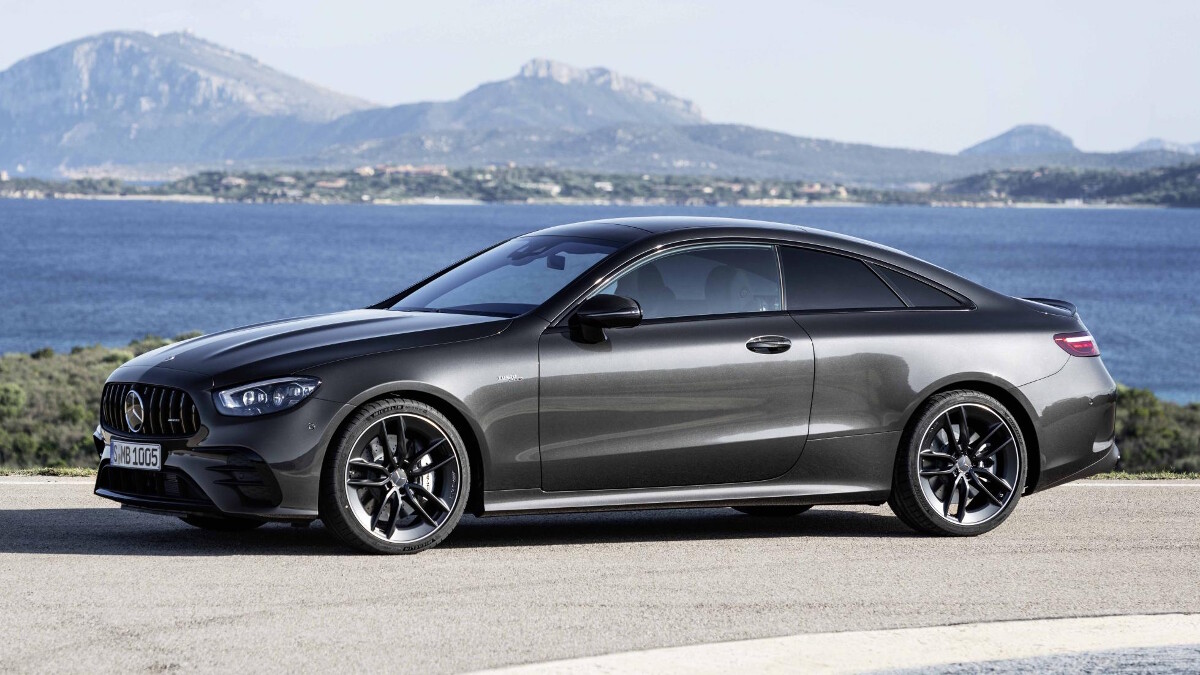 The E53 is still the most interesting flavor, of course, and that gets a 3.0-liter straight-six with one normal turbo and one electric compressor for 429hp and 520Nm of torque. Zero to 100kph is dealt with in 4.4sec by the coupe and 4.6sec by the cabriolet. We've got our fingers crossed for a V8-powered E63 Coupe once that combination makes its way back to the four-door cars, though.
Inside, there are a few new-look trim elements for the two-doors, as well as the latest generation of Merc's MBUX infotainment system. Standard fare is two 10.25-inch screens side by side, but you can also opt for two 12.3-inch items for the ultimate widescreen look.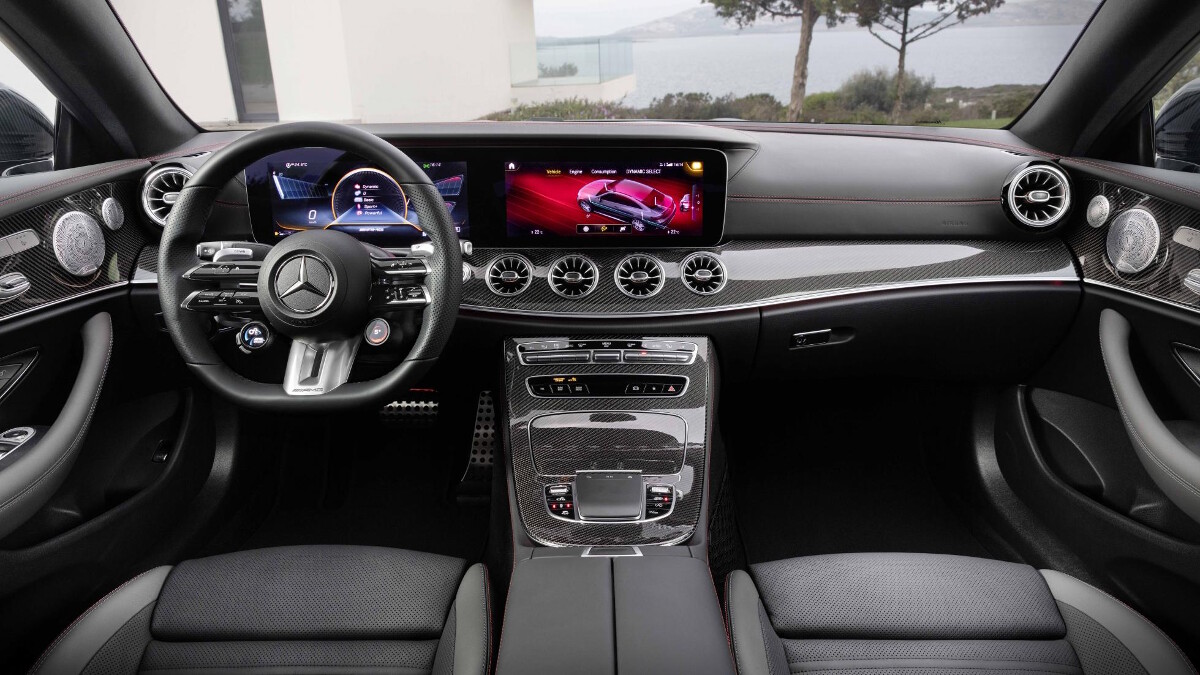 Then there's the new active safety system (carried over from the sedan and the wagon) that includes clever adaptive cruise control, which can slow the car based on online reports of traffic ahead, as well as for highway slip roads, roundabouts, and toll booths. Plus, the new steering wheel features capacitive sensors in the rim, so the car knows whether you're paying attention without you having to make slight adjustments at speed.
Prices and final specs are yet to be announced. But from what you know so far, what do you think of these two-door E-Class variants?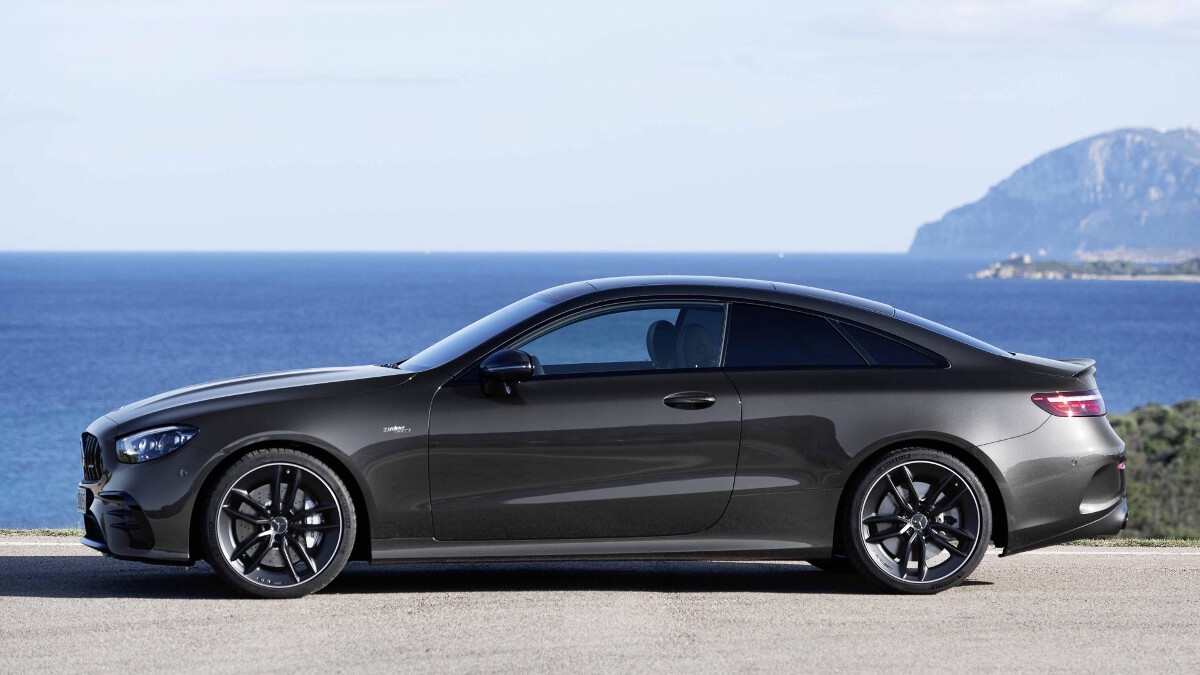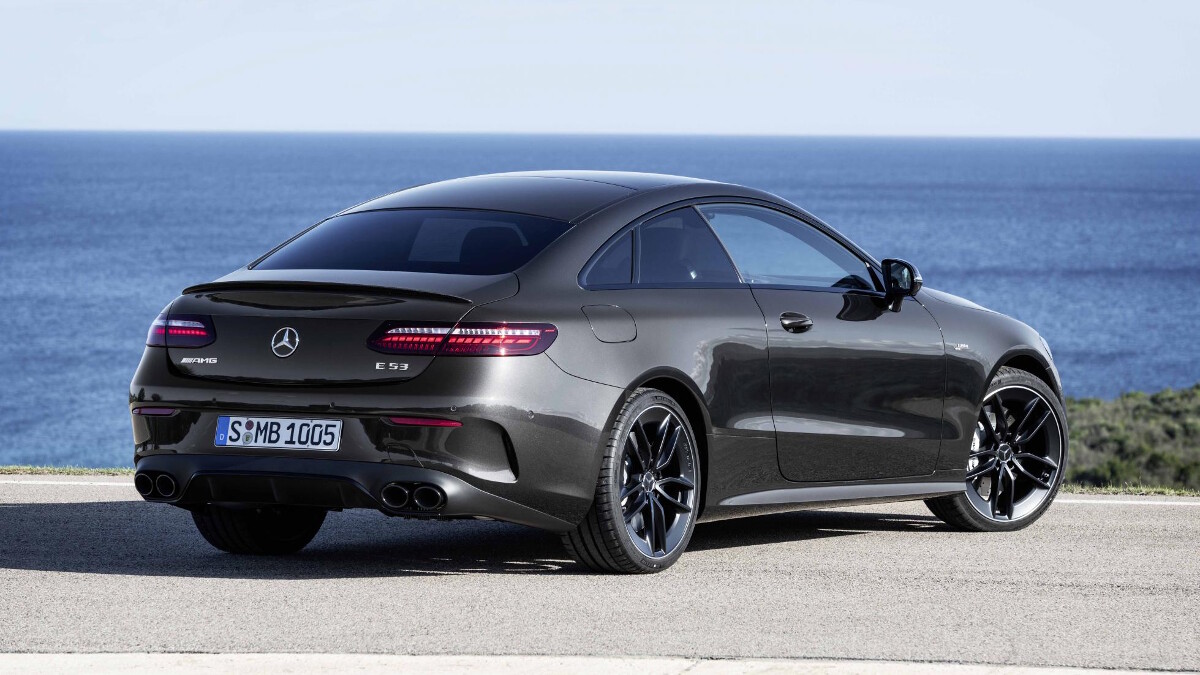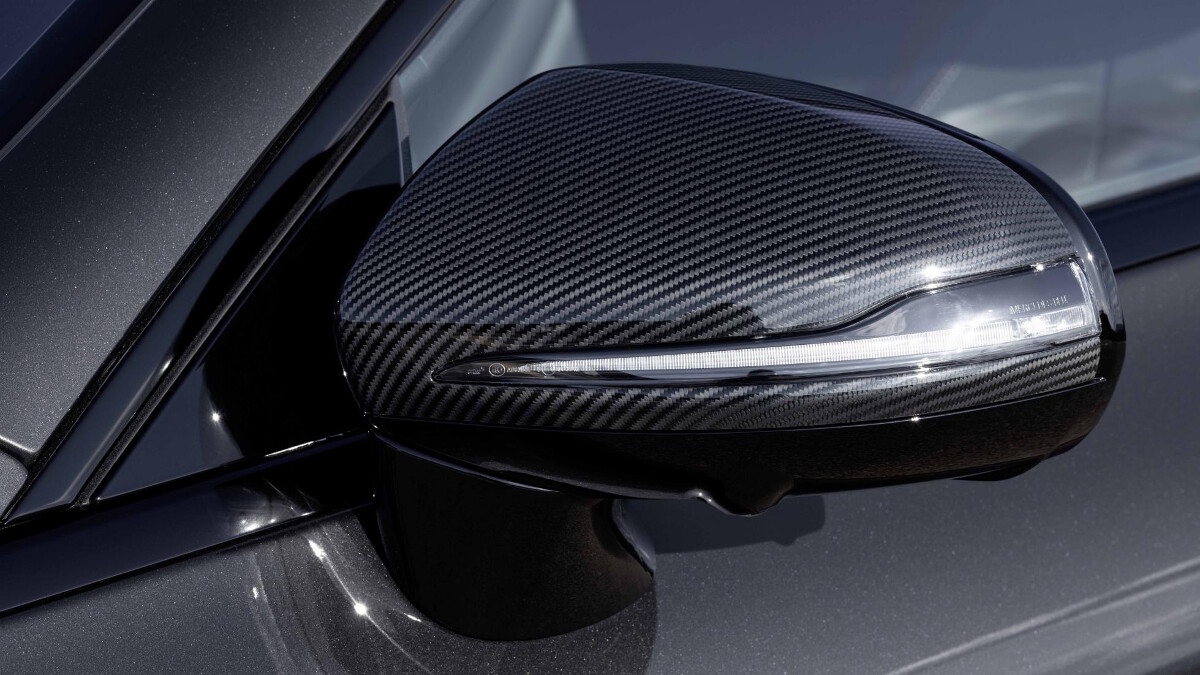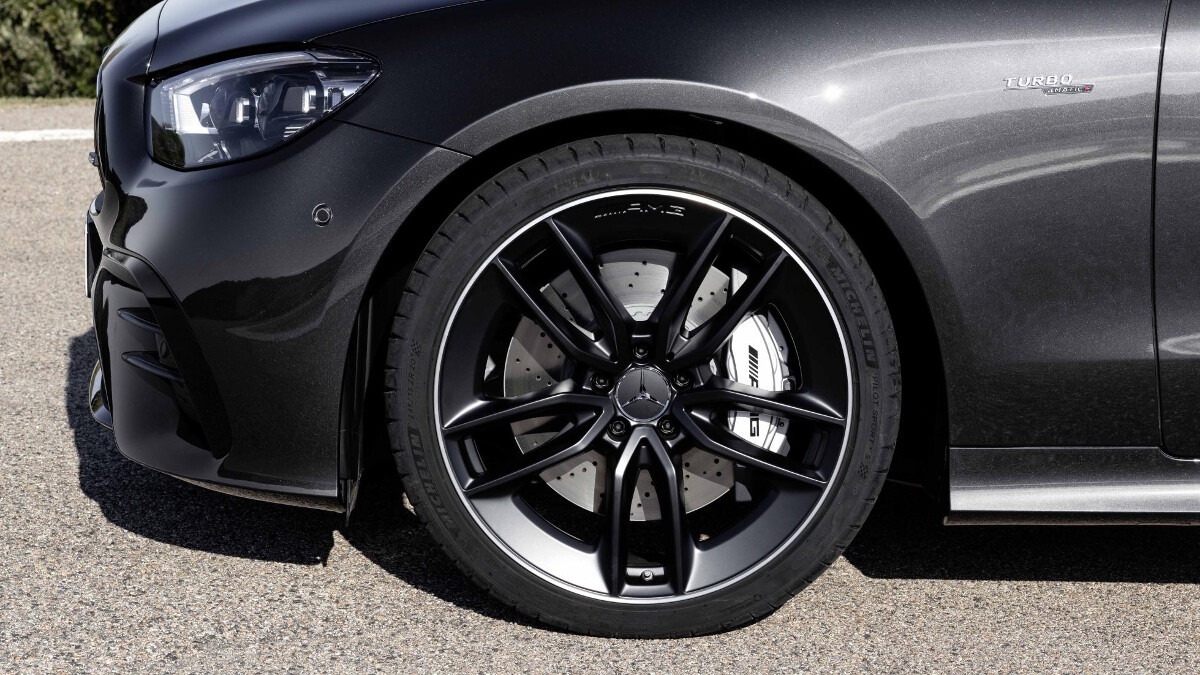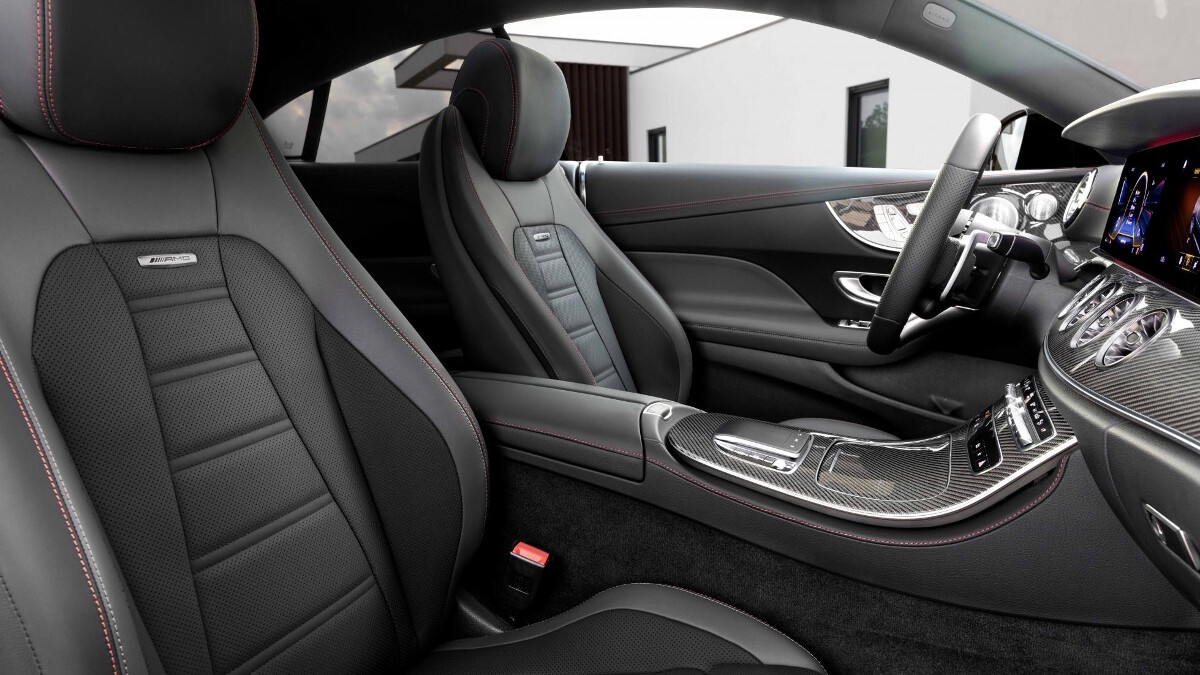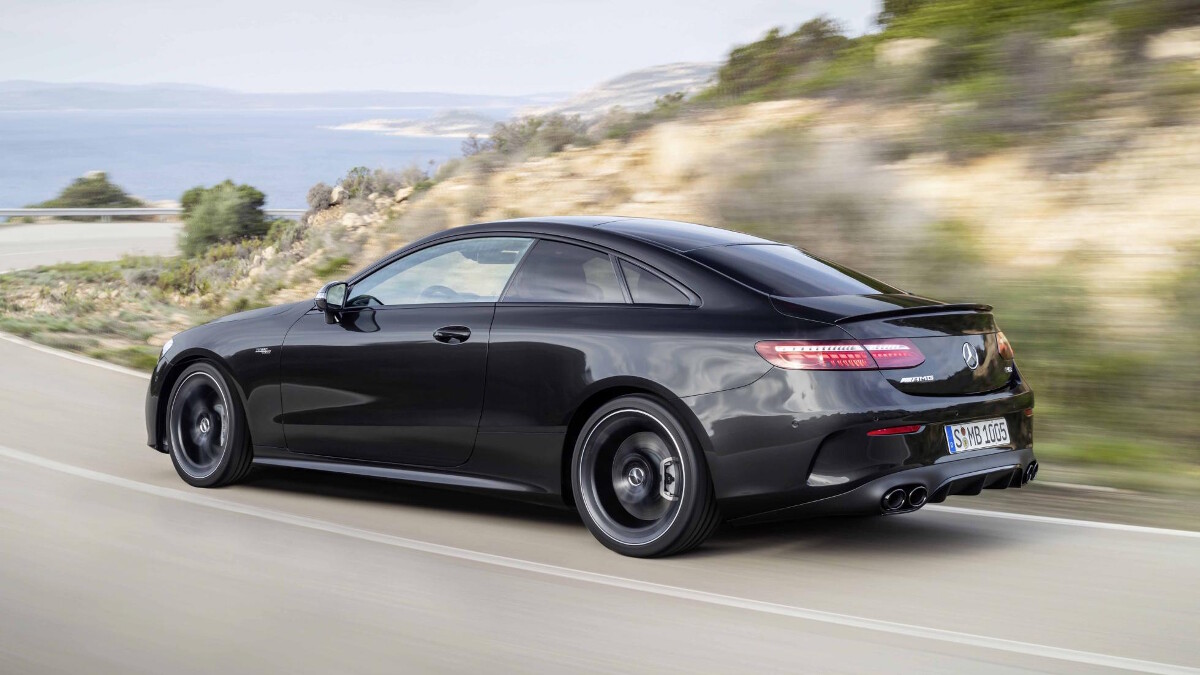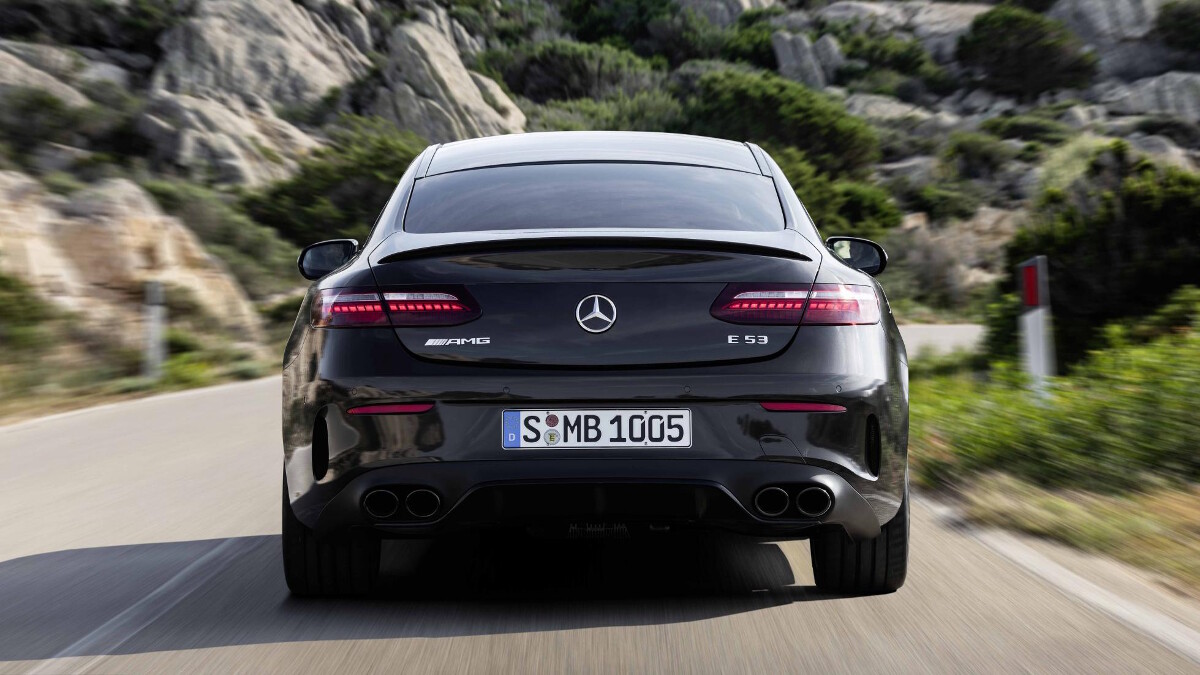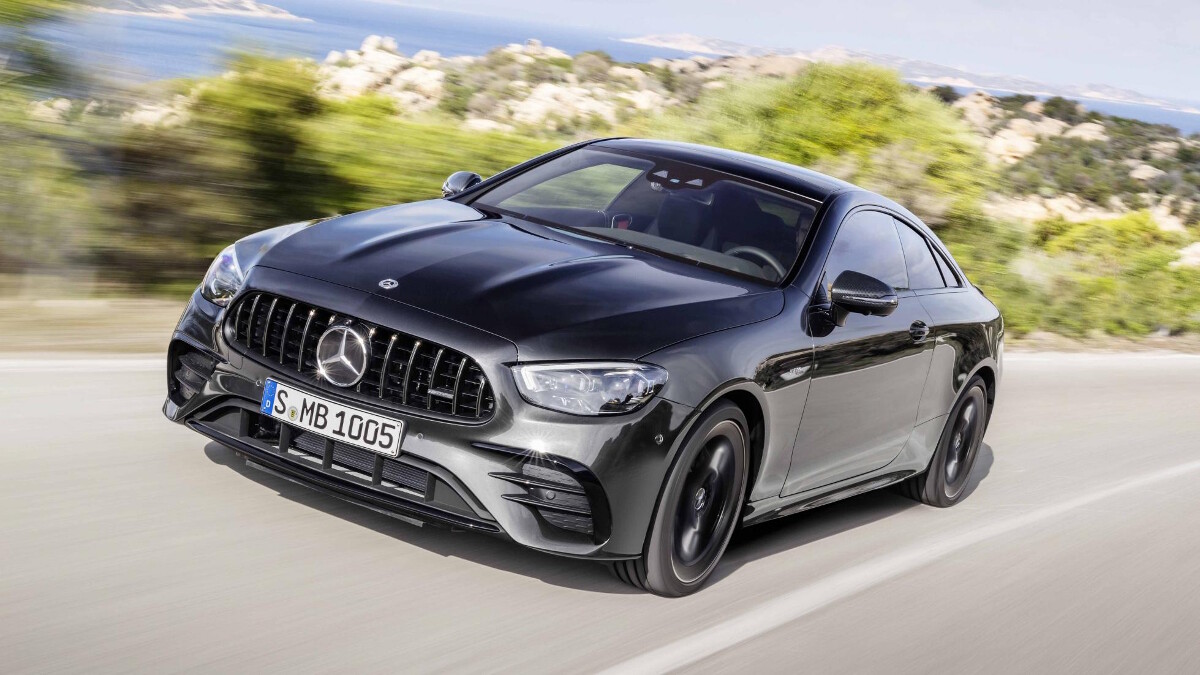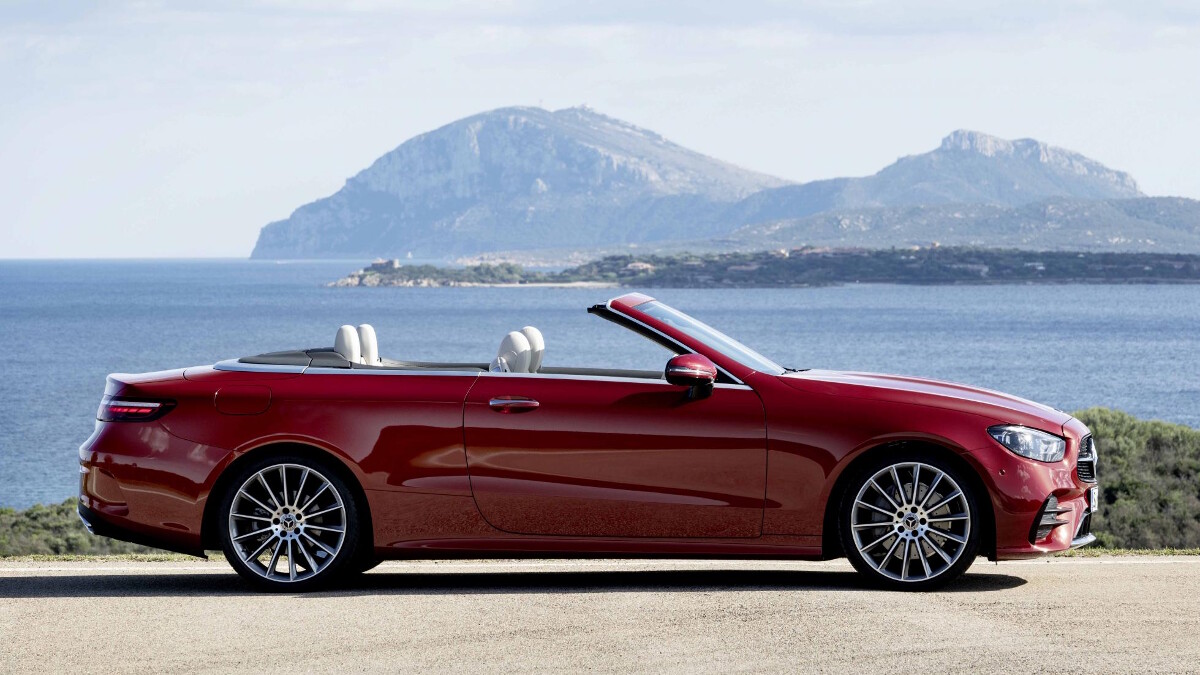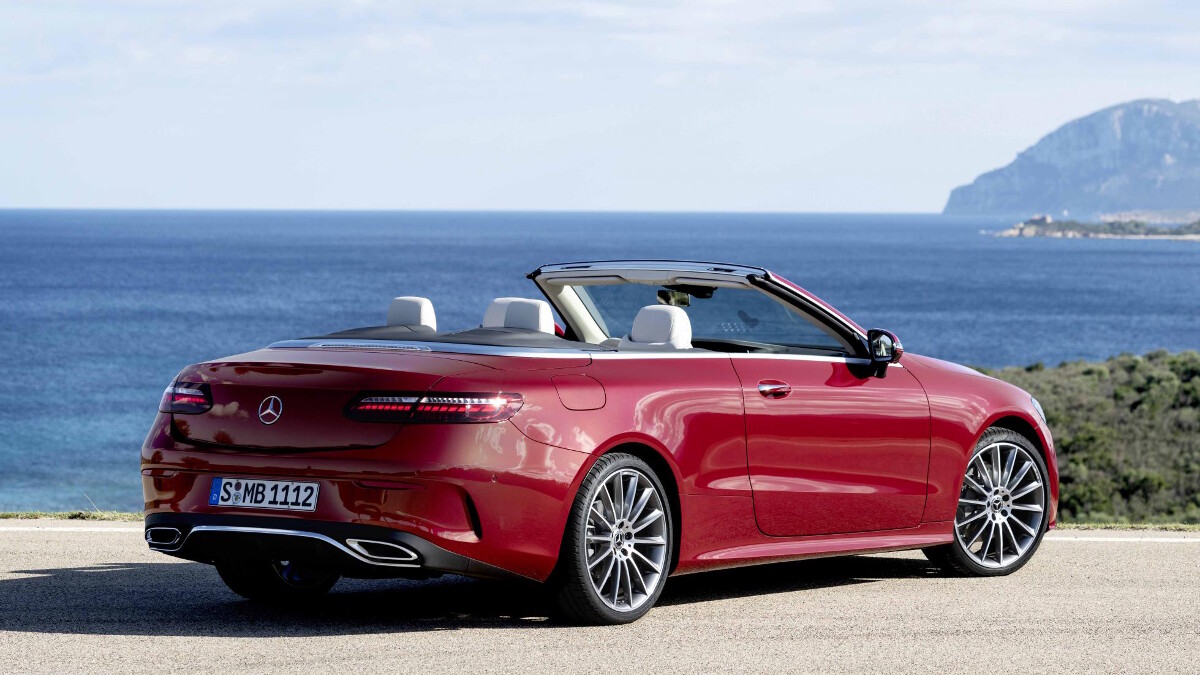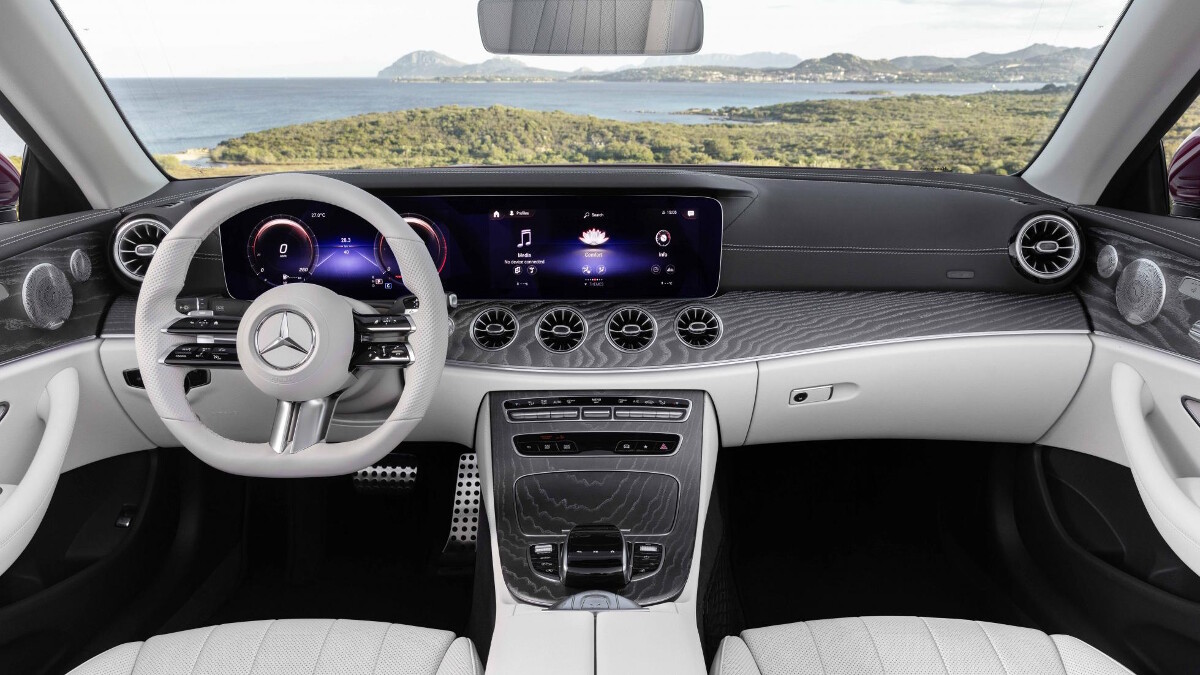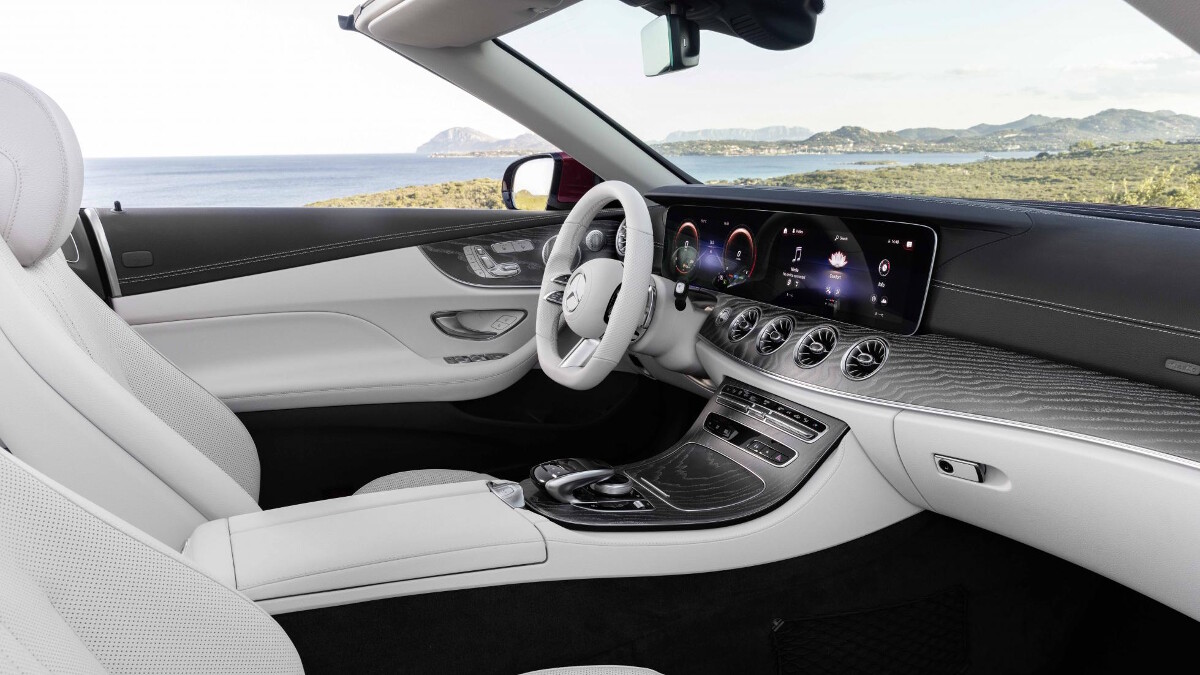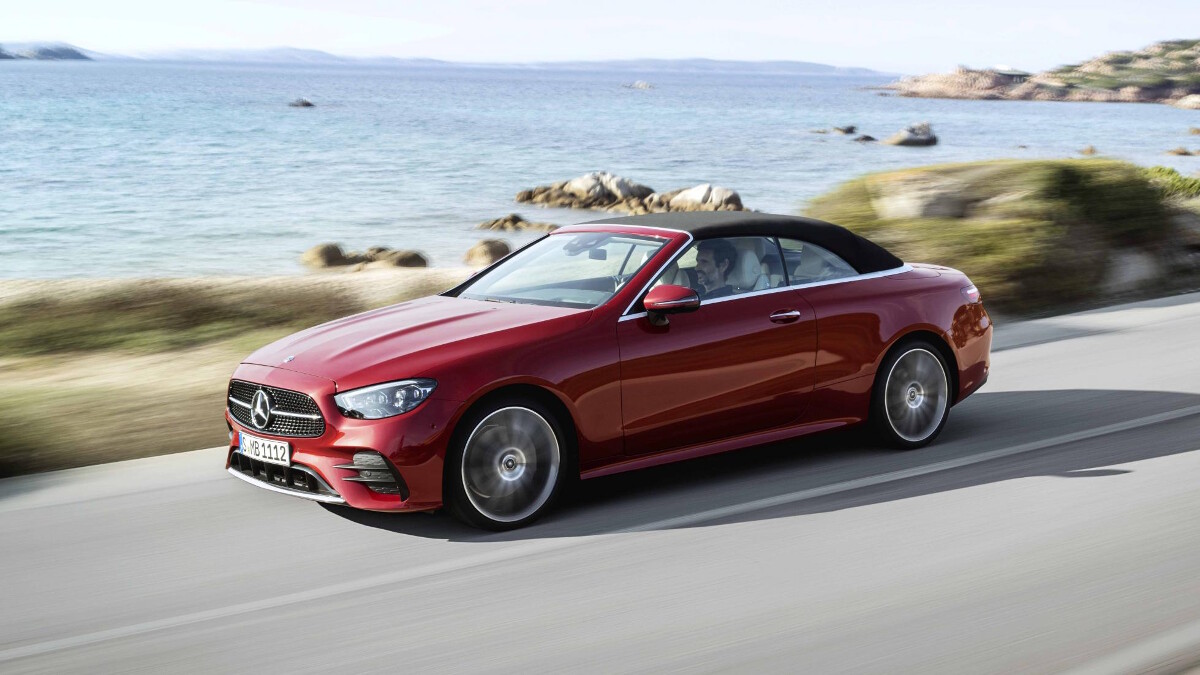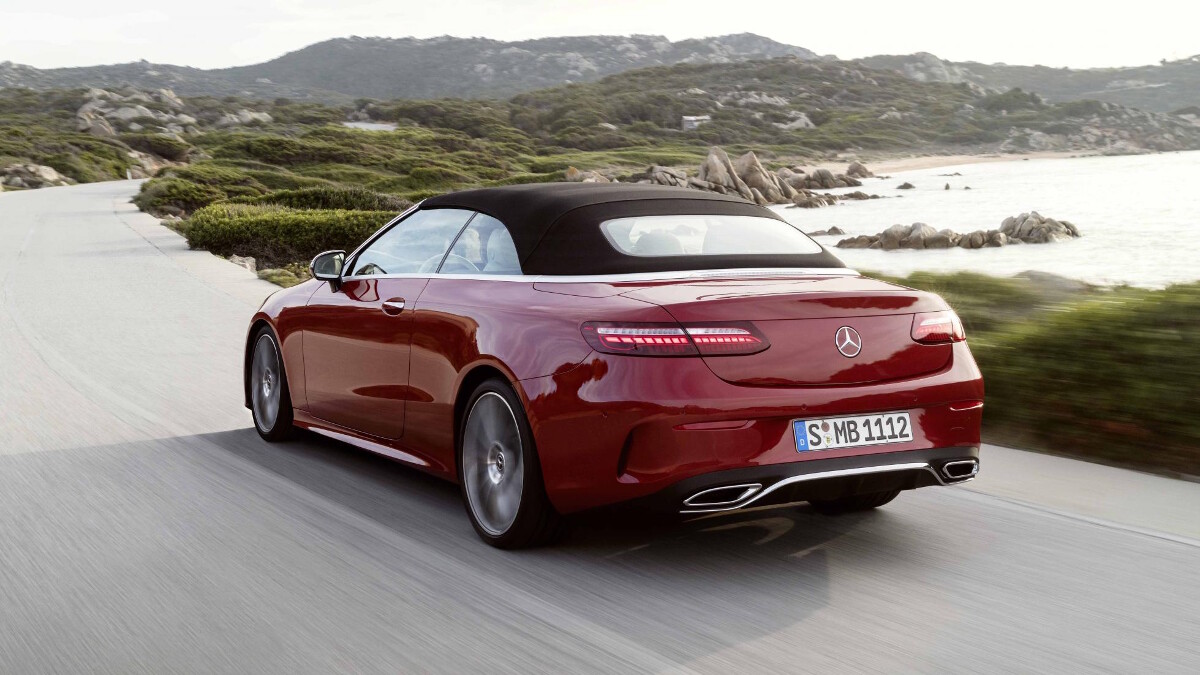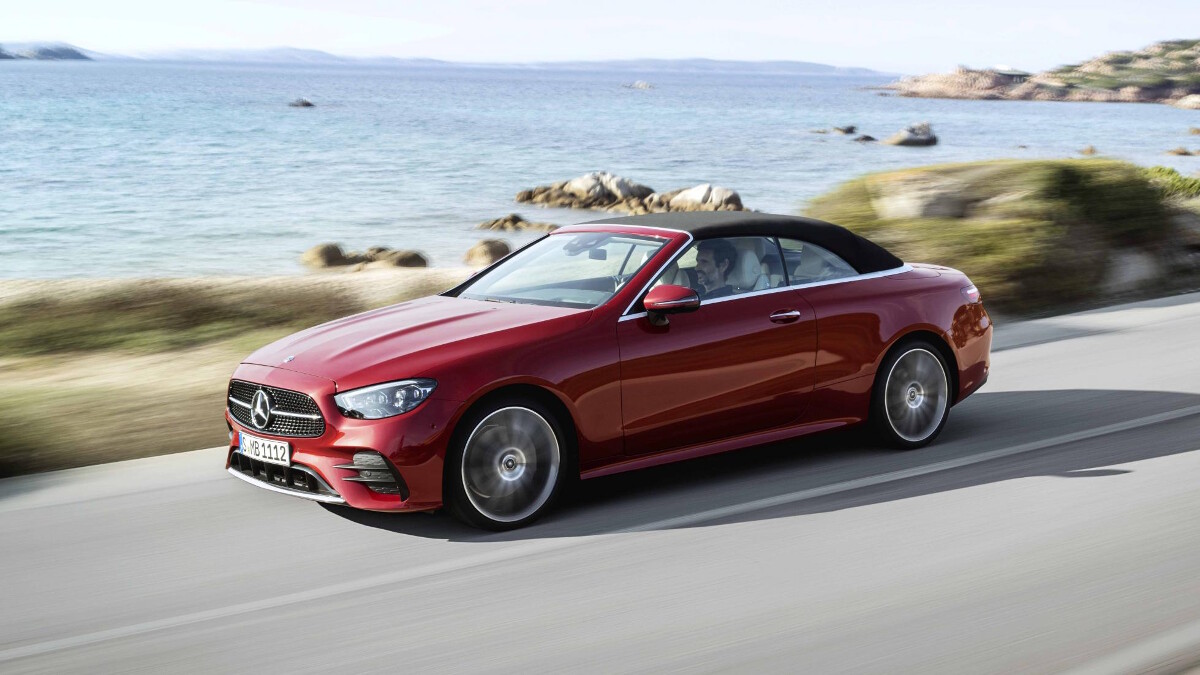 NOTE: This article first appeared on TopGear.com. Minor edits have been made.