Move over, Ranger Raptor—there's a new dune-bashing Ford truck on our wishlist. Meet the Shelby F-250 Super Baja, one of the most capable-looking off-road beasts we've seen in a while.
Okay, to be fair to the beloved Ranger Raptor, this isn't all Ford—obviously, Shelby American had a hand in this, too. For starters, it fitted an advanced off-road Fox suspension system that promises to deliver "serious off-road capabilities with best-in-class towing."
The truck boasts a higher ride height and improved off-road handling. It also sits on 18-inch alloy wheels shod in BFG KM3 37-inch tires. There's a couple of spares in the bed, too, in case you really want to do some serious off-roading.
Continue reading below ↓
Recommended Videos
The other bits Shelby added include the Ram Air Hood, steel bumpers up front and out back, the tow points, and exterior LED Lighting. Of course, the F-250 Super Baja also sports Shelby's badge and signature stripes.
Meanwhile, the interior gets a few tweaks. Exclusive full leather seat covers, accents, and embroidery can be found inside the cabin, along with stainless-steel gauges, custom carbon-fiber trim, and more Shelby badges.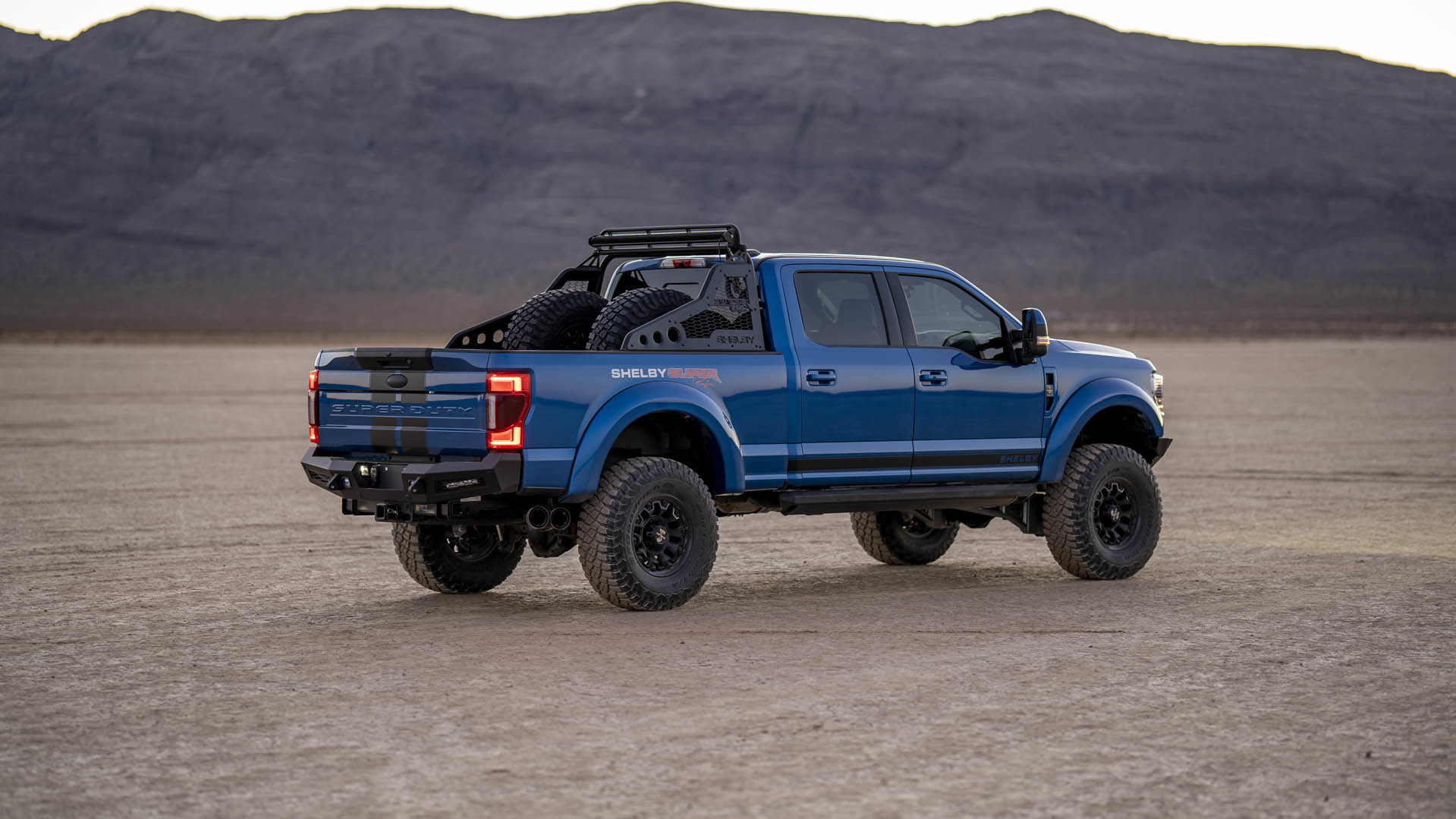 The engine, however, remains untouched. Not that that's a bad thing, because under the hood is still Ford's 6.7-liter Power Stroke turbodiesel V8 that generates 475hp and a whopping 1,422Nm of torque. Not as mad as the F-150 Super Snake Sport, but still impressive numbers.
"The astounding capabilities of the Ford Shelby F-150 truck led to requests for a three-quarter-ton truck that delivered maximum towing capacity and serious off-road capabilities," said Shelby American president Gary Patterson. "We leveraged expertise gained from our Shelby Raptor and Shelby F-150 programs to create the Shelby F-250 Super Baja pickup."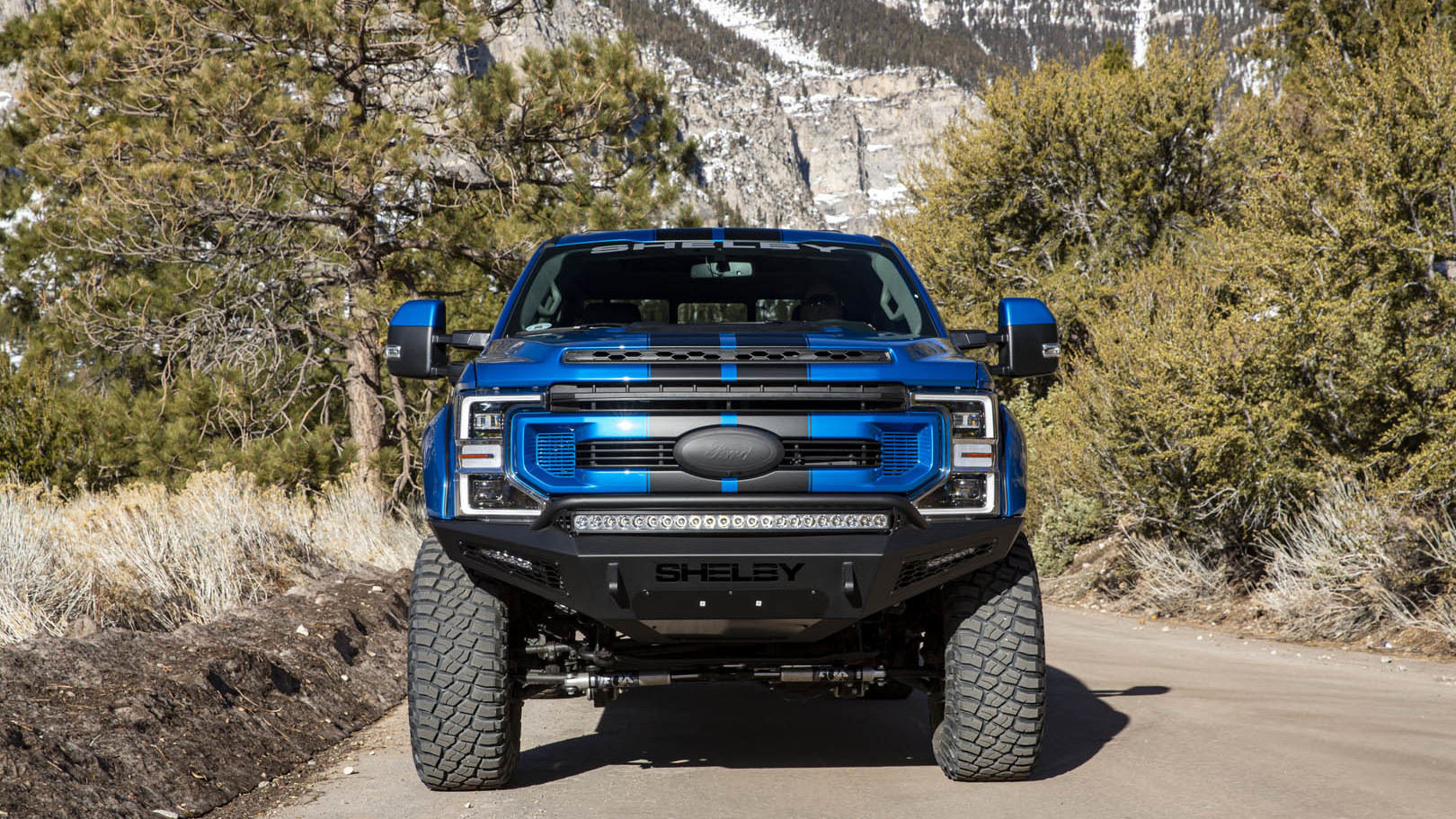 "The amazing suspension on the Shelby F-250 Super Baja is engineered to handle a wide variety of terrain, from hardcore off-roading to performance street driving," said Shelby American vice president of operations and chief designer Vince LaViolette. "With so much power and extraordinary handling, it is the ultimate heavy-duty truck."
Only 250 of these bad boys will be built, and all of them will be available only across the US. It starts at $125,805 (around P6 million), or around the price of about three PH-spec Ranger Raptors. What do you think—would you like to see this thing in the metal as much as we do?
More photos of the 
Shelby F-250: