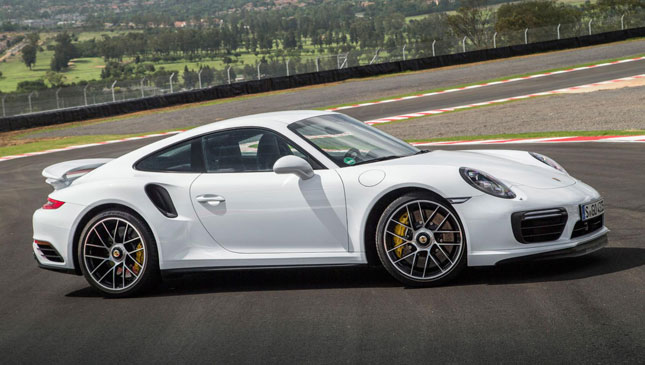 We recently got behind the wheel of many new Porsche 911s. They were all turbos, but in Porsche world, there are turbos, and there are Turbos. Here are nine things we learned about the latest iteration of the iconic sports car:
1. Traction isn't an issue. The new electro-hydraulic four-wheel drive is even cleverer than before. It may not dispel understeer if you drive like a loon on a track, but it's the equivalent of jam on carpet when it comes to sticking to a road. Standing starts in the new Turbo S provided zero wheelspin, long dark lines, and 0-100kph in 2.6 seconds--damn near the 918 Spyder hypercar. A quarter mile in under 11 seconds. And you don't even need to be skillful. A demonstration of the benefits of AWD launching.
2. Let there be light (bar). The new lightbar on the C4 and C4S models that stretches between the two rear lights is such a simple but effective new tweak. It looks great, accentuates the swollen rear arches, and actually helps with safety when the weather is atrocious. It's a proper cool thing at night.
3. Old style, new flavor. The head and rear lights themselves are pretty standard. That is, until you get closer, and realize that in the familiar shapes lie a wealth of details in 3D. The new 'four-point' daytime running lights aren't necessarily to everyone's taste, but a close look at the insides of the headlights is worth a couple of minutes. Seems like the engineers were constrained by the overall shape, but went a bit mental designing the insides.
Continue reading below ↓
Recommended Videos
4. It's got electronic nitrous. The new 'Sport Response' button in the new rotary selector on the steering wheel (if you've optioned PDK and Sport Chrono) is a childish little gadget that actually works. Basically, it just makes every system go mental for 20 seconds (boost, gear, throttle map...they all immediately set to Max), so that you can go for an overtake. Stops you prodding things on the center console when you should be looking ahead. Feels suspiciously like electronic nitrous.
5. Porsche can't stop putting the word "Porsche" in front of everything. Porsche Traction Management, Porsche Active Suspension Management, Porsche Carbon Ceramic Composite Brakes, Porsche Dynamic Chassis Control, Porsche Dynamic Boost, Porsche Doppelkupplung, Porsche Torque Vectoring, Porsche Active Aerodynamics, Porsche Communication Management, Porsche Vehicle Tracking. Okay, we get it: This is a Porsche.
6. It stops even after a crash. The new 911 has a thing called "post-collision braking," which does exactly what it says on the tin: After a crash, the 911 will automatically brake even if you don't, reducing the possibility/severity of 'secondary' impacts. We weren't allowed to test this.
7. Apple CarPlay makes the dash look like a child's toy. Not unique to the 911, but there's something odd about the big, colorful graphics of the Apple CarPlay system on the 911's new touchscreen that doesn't suit the sober nature of the Porsche's cabin. It makes it look like some sort of a toddler's laptop game.
8. We can't think of anything else quite like it. Four seats, hypercar acceleration, sports-car handling, daily usability? There are few that can match the 911 Turbo S on all points. Nissan GT-R? Feels a bit old now, and the cabin isn't up to scratch. Tesla? Can do the acceleration thing and carries more people, but more of a super-express barge than a B-road hooligan. The Porsche has got the speed of things like the Ferrari 488 and the McLaren 650S, but is way more practical. It's not fashionable as such, but that means it can't go out of fashion. Hard to argue that you can't use one as a daily, and spend every traffic light looking for some supercar to humble.
9. The Targa looks best from behind (all of them). There's something about the wraparound rear windscreen, the wider arches and the lightbar on the rear of the Targa that just works--especially in the new Miami Blue color. Even if the roof mechanism looks far too complex to be reliable. It probably is; it just looks fragile.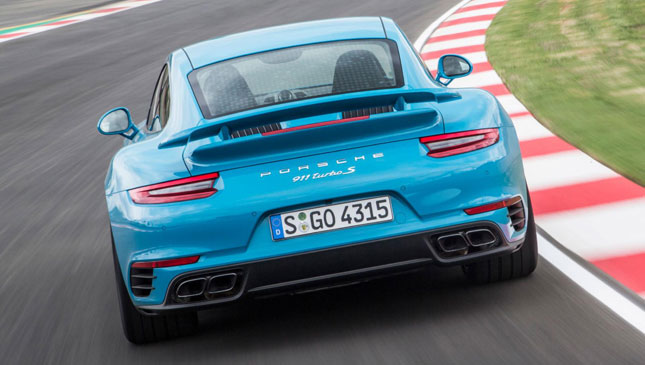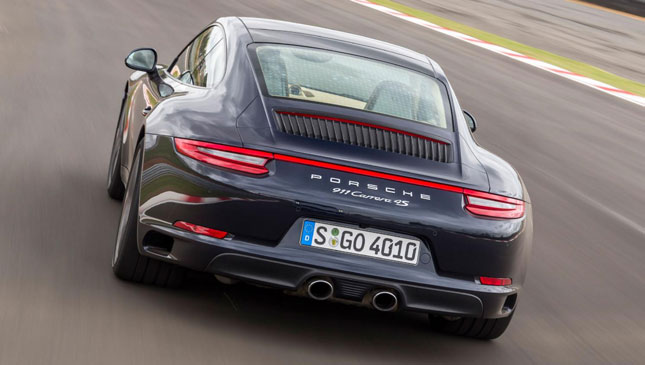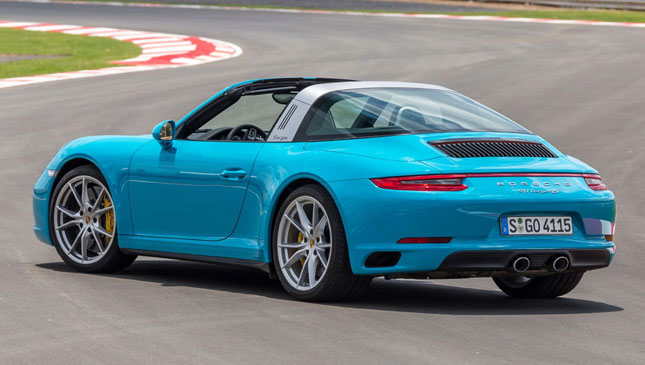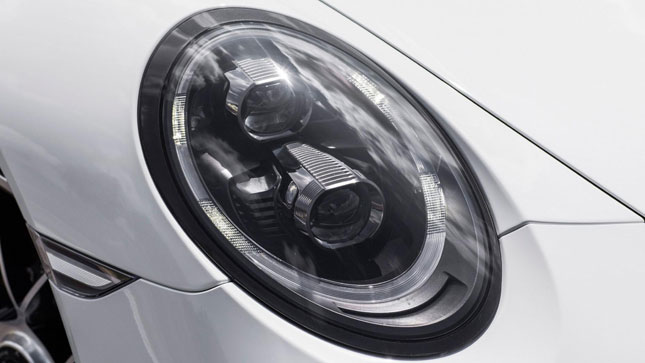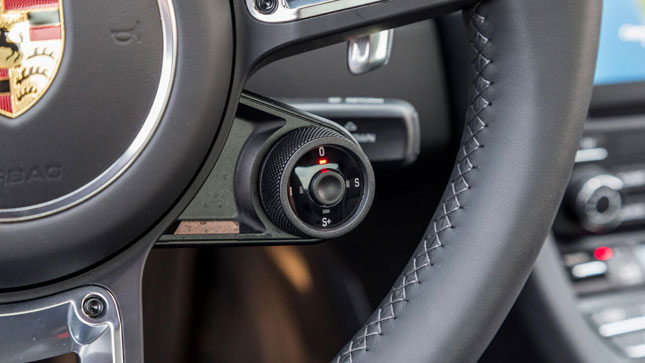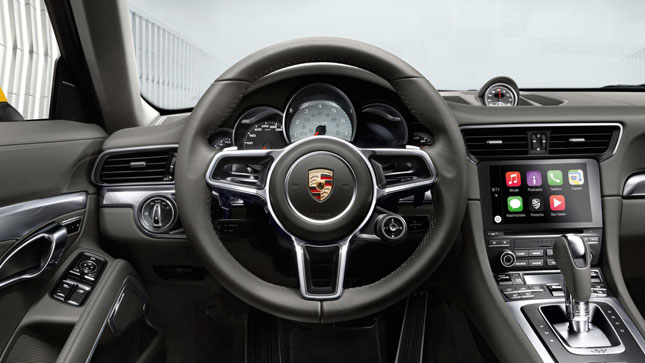 This article originally appeared on TopGear.com. Minor tweaks have been made.